A place for BEEF LOVERs! Bangkok, Thailand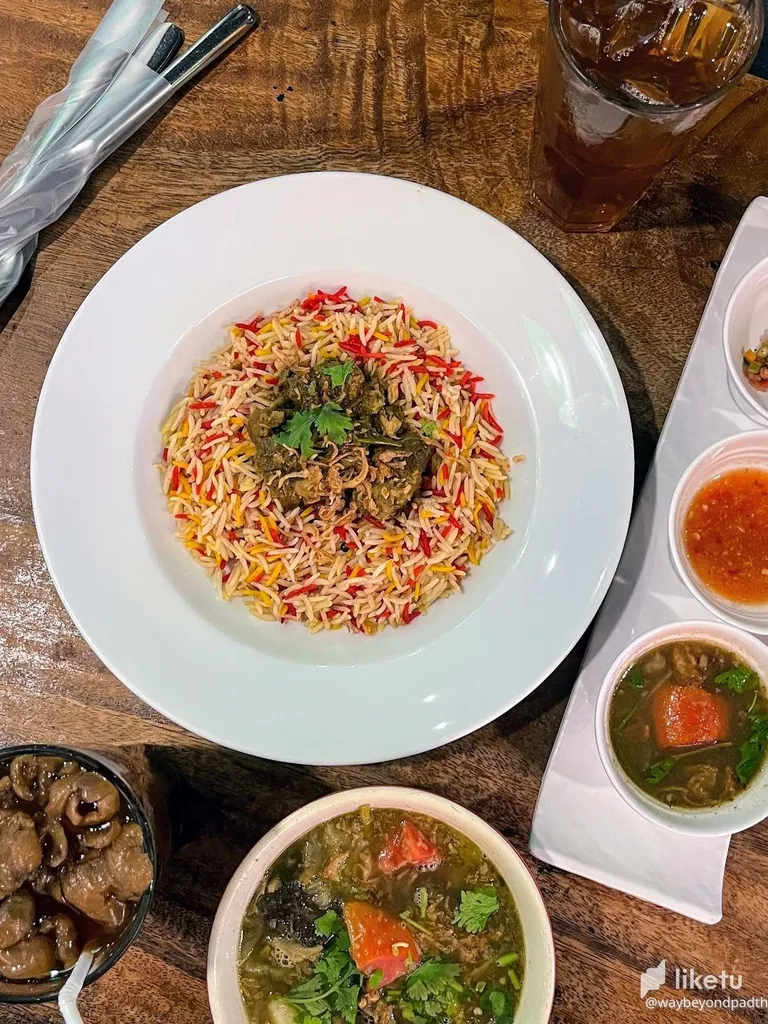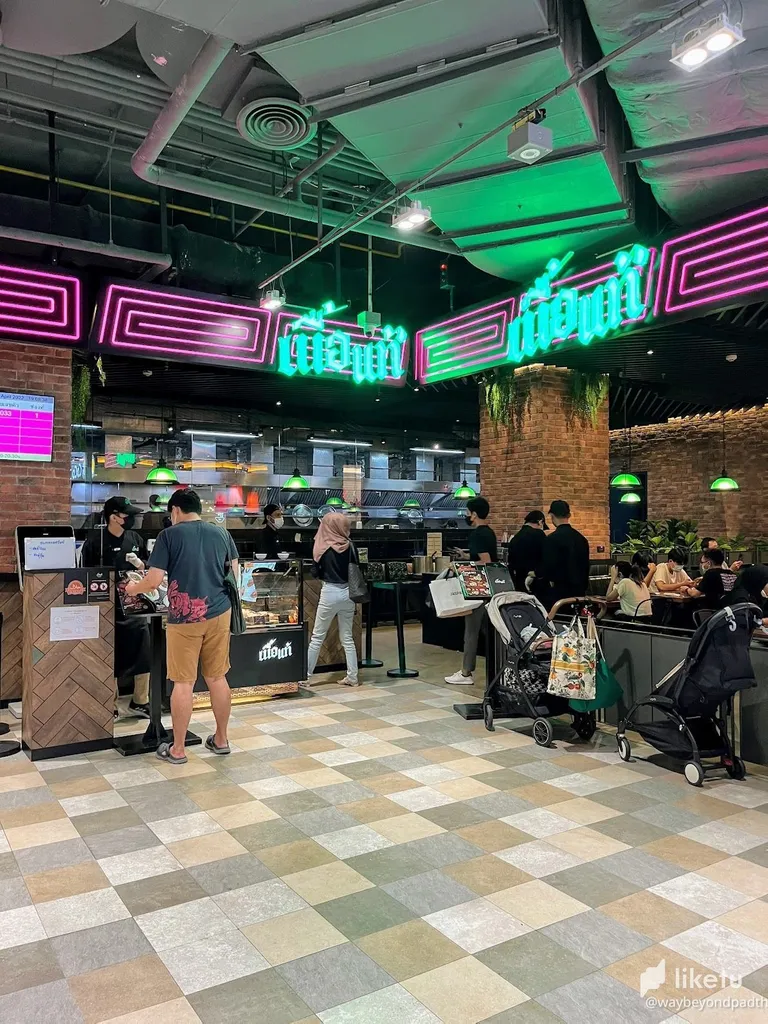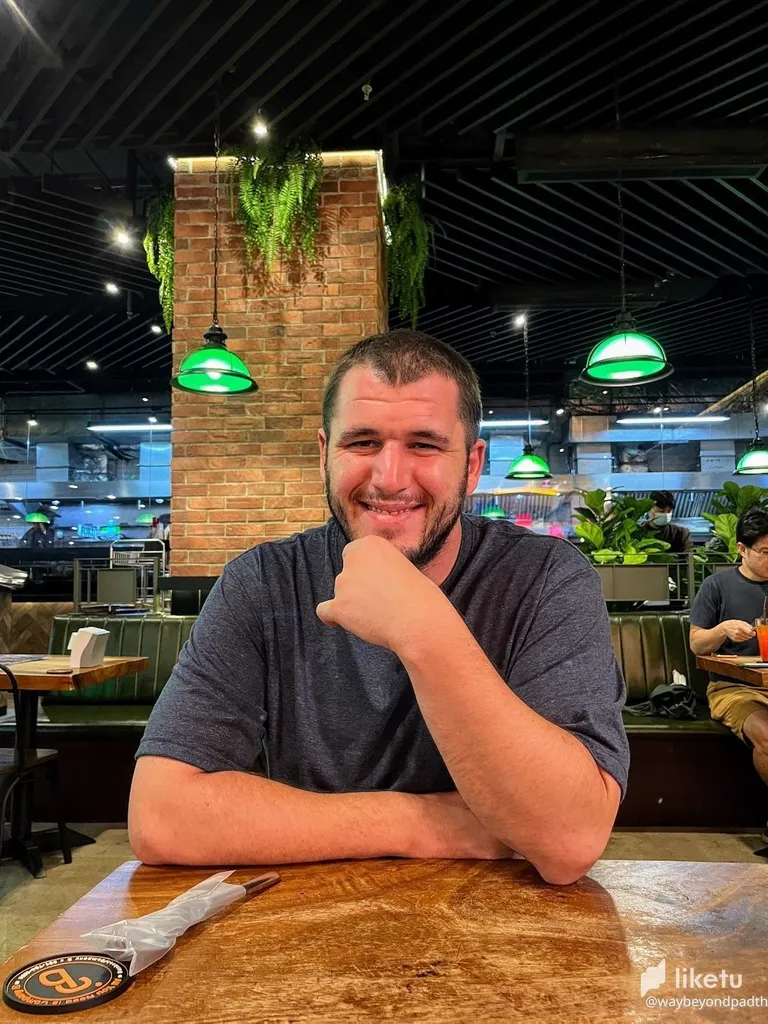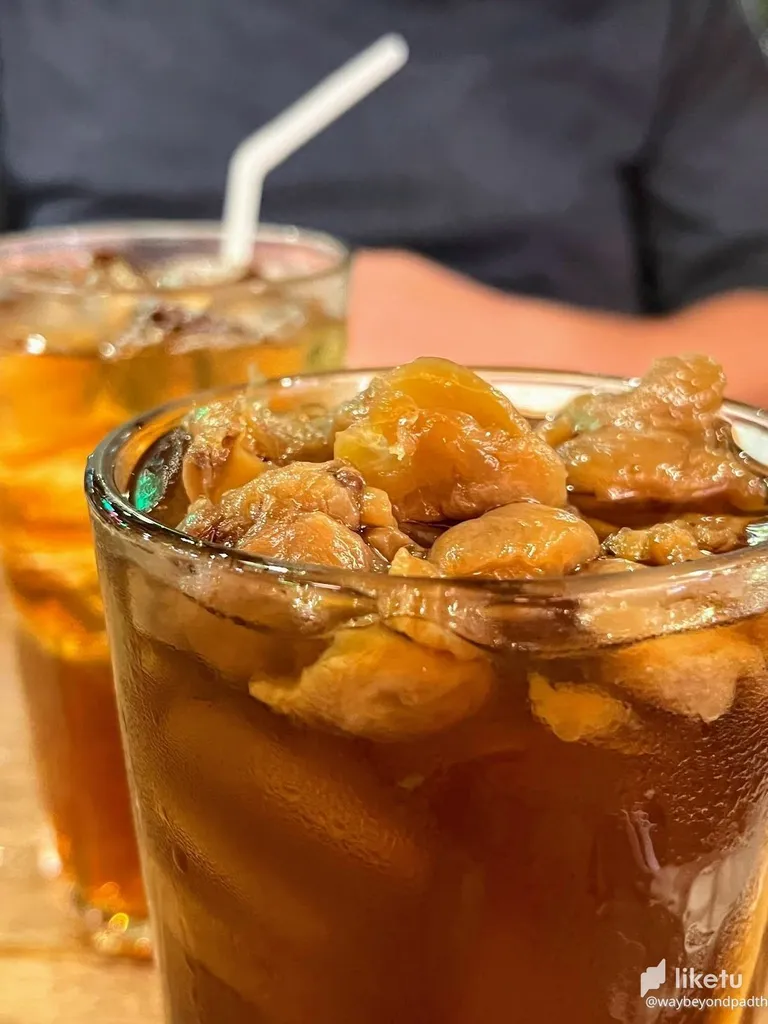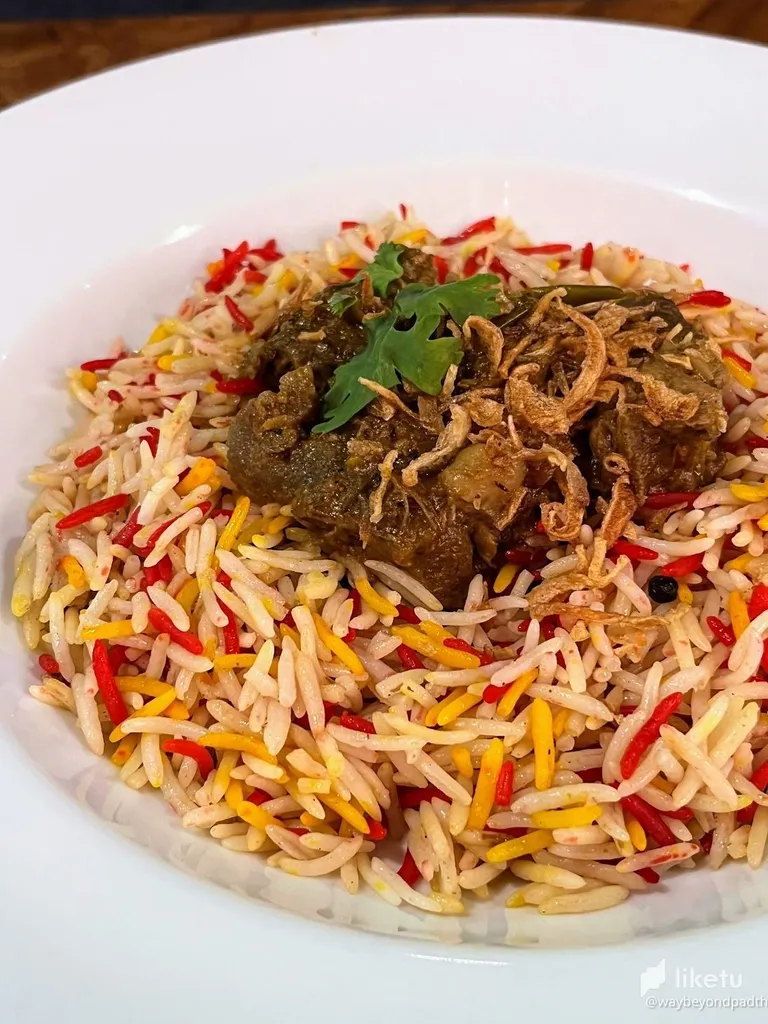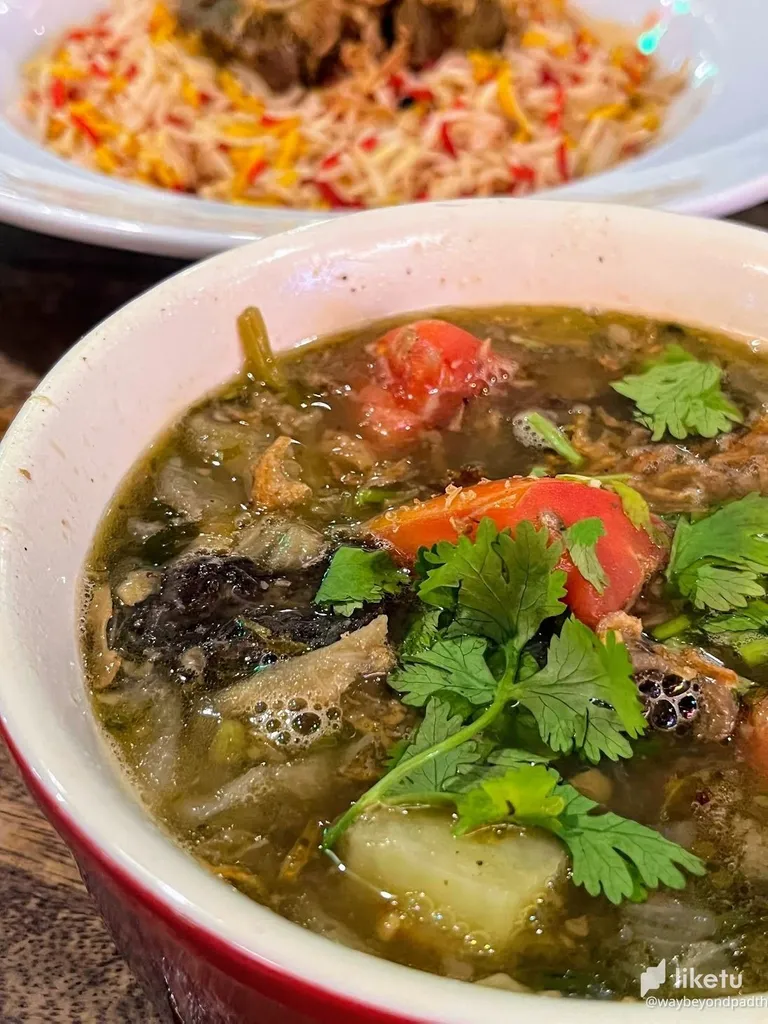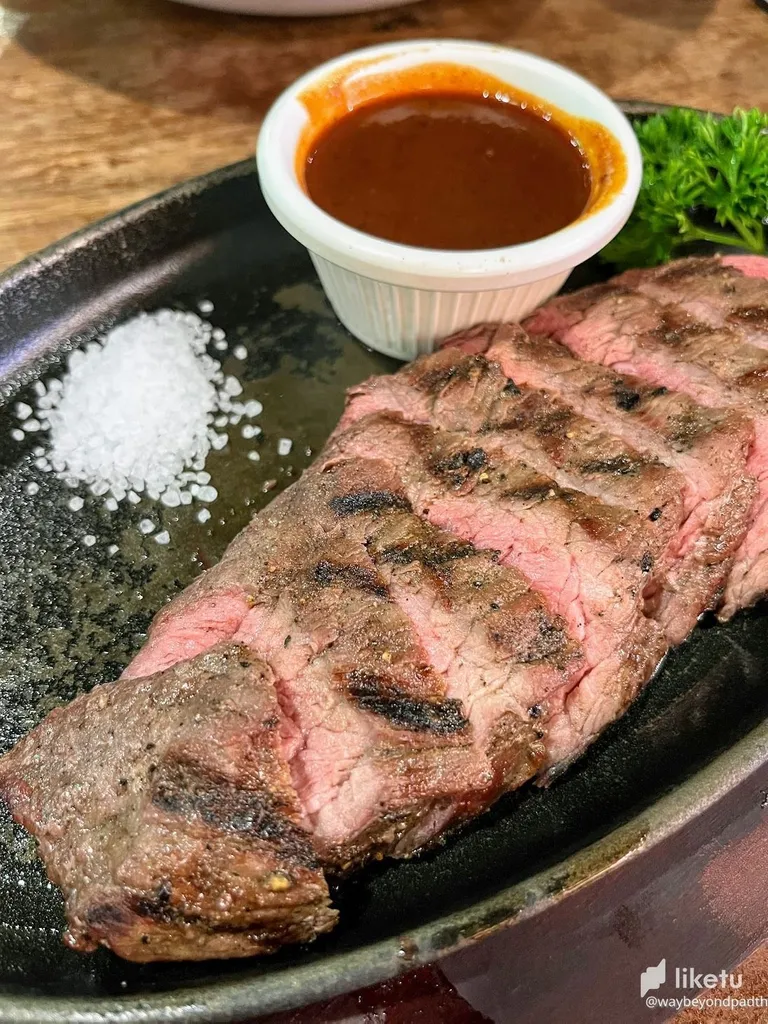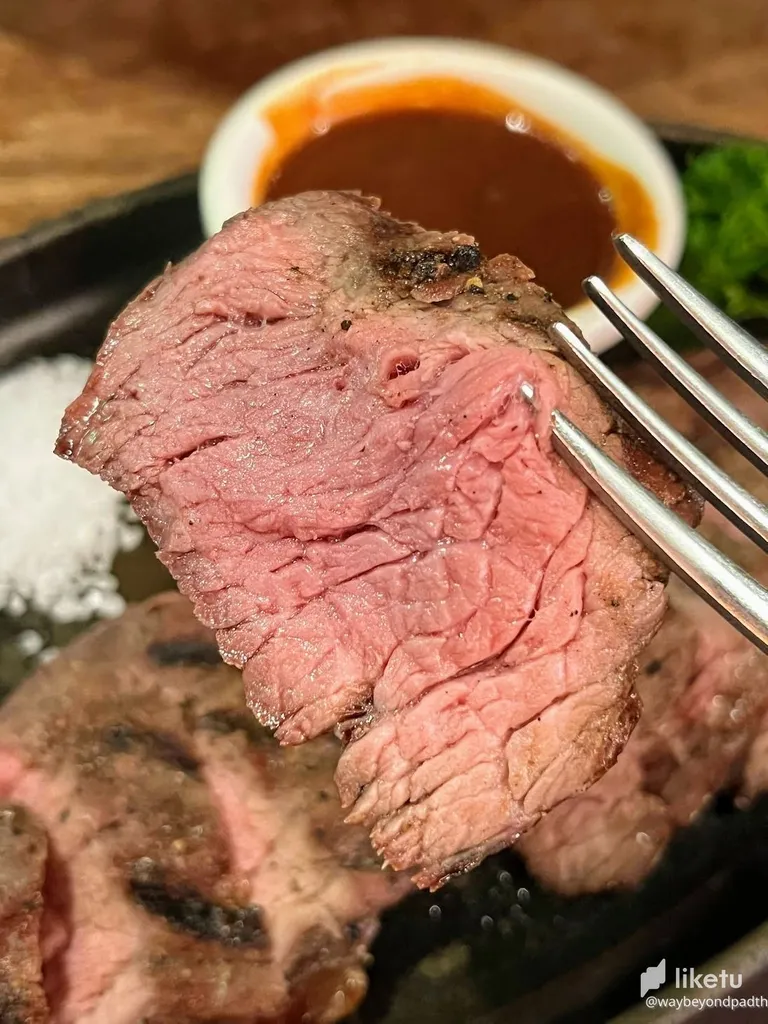 I remember playing playlist from my favorite bands back in High school and university all the time. The band, Silly Fools...
Here's one of the playlists, just in case you're curious
Tens years later.. instead of being a singer for a famous rock band, he turned himself into a farmer growing cows and open his own restaurants, steakhouse and use his quality beef from his own farm. Quite famous as well no doubt. My favorite singer open restaurants serving something I always am a fan of 'beef' ! 'steak' ! so there's no way I wouldn't pay one of the places a visit.
Nuatair Sam Yan (เนื้อแท้ สามย่าน)
Nuatair in Thai pretty much mean, 'REAL MEAT' and probably also trying to tell about their focus and main menu items that it's all about meat. In this case, specifically, beef.
The place decoration is so pretty and eye catching with the neon light. It's one of the busiest restaurants around when we visited. We had to wait like half an hour before we got seated.
Steak - As they're known for their beef, first thing we had in mind was of course steak. Ordered it with a housemade bbq sauce. They served it quite cool. The steak is cute in perfect size pieces with salt and bbq sauce on the side. Real good! Tender and juicy, duh!
Mundee rice with stewed beef - This one is their featured menu. I have watched quite a few tv show about the place before visiting and all of them, the owner always recommend this Mundee rice with stewed beef saying that it's the best type of rice in the world. Combined with their slow cooked beef that's almost melt in your mouth makes it a perfect combination. Love the dish of course since there's the word 'rice' in it #lol
Stewed beef - This is not a regular taste you might be imagining right now. It's quite herby as the owner is also muslim, so he got the recipe with the hint of muslim spices. (If that's actually a thing..) The beef has been slow cooked that it really almost melt in your mouth. Good with rice or own its own.
As for the drinks we got all natural source of drinks, Longan juice and bael juice which I think go so well with the meal. The sweetness contrasts pretty good with all the salty stuff.
Love the place, Nuatair Sam Yan. Can really feel the passion in all the food and atmosphere. There are a few locations throughout Bangkok but I went to this one as it's in the center of the city. Quite convenience. Busy and long queue though. Going not during the lunch or dinner time probably a good idea.
Address: Samyan Mitrtown, B1 Floor, Wang Mai, Pathum Wan, Bangkok 10330
Tel: 0927446602
---
For the best experience view this post on Liketu
---
---