Lady boy ISAAN FOOD!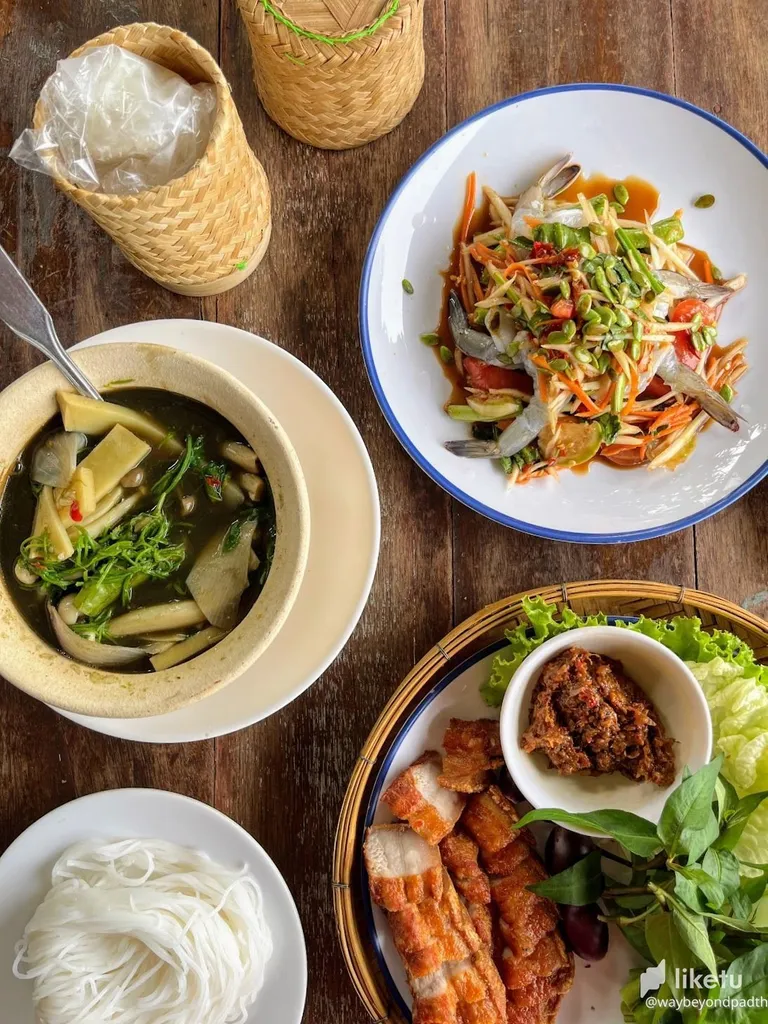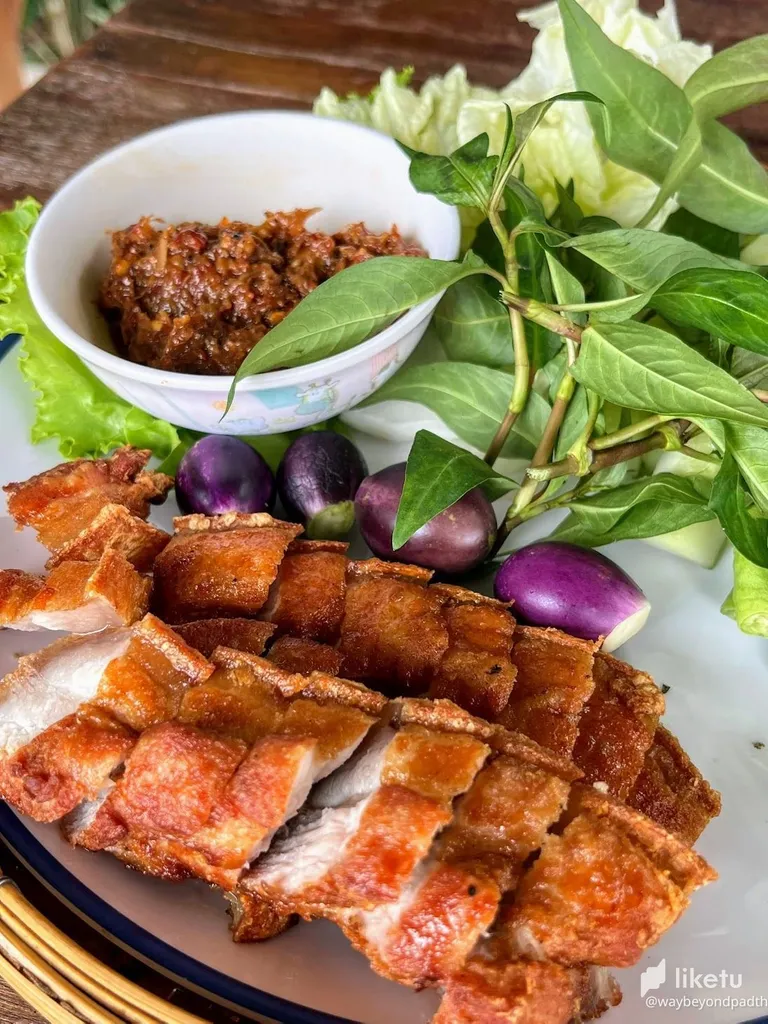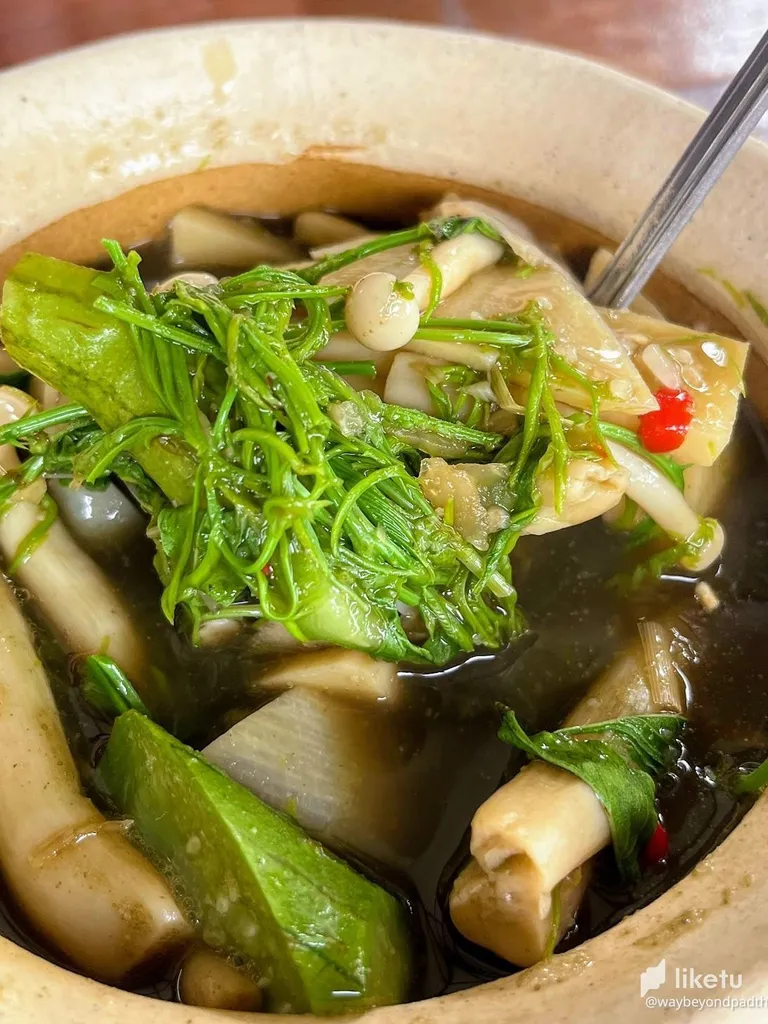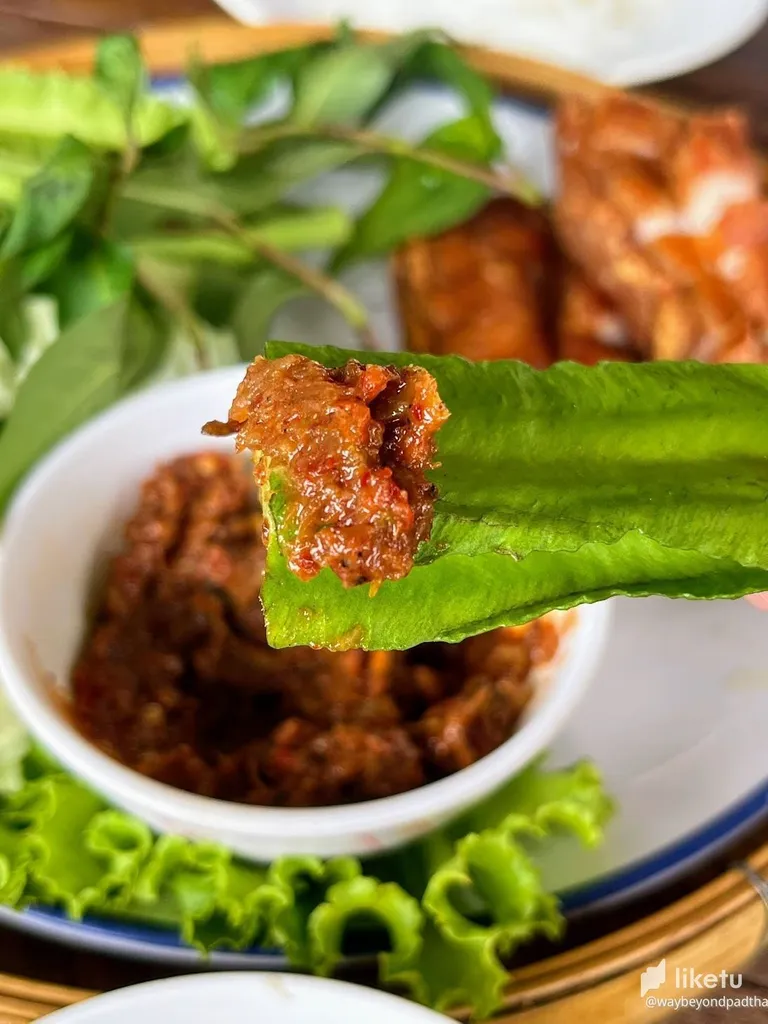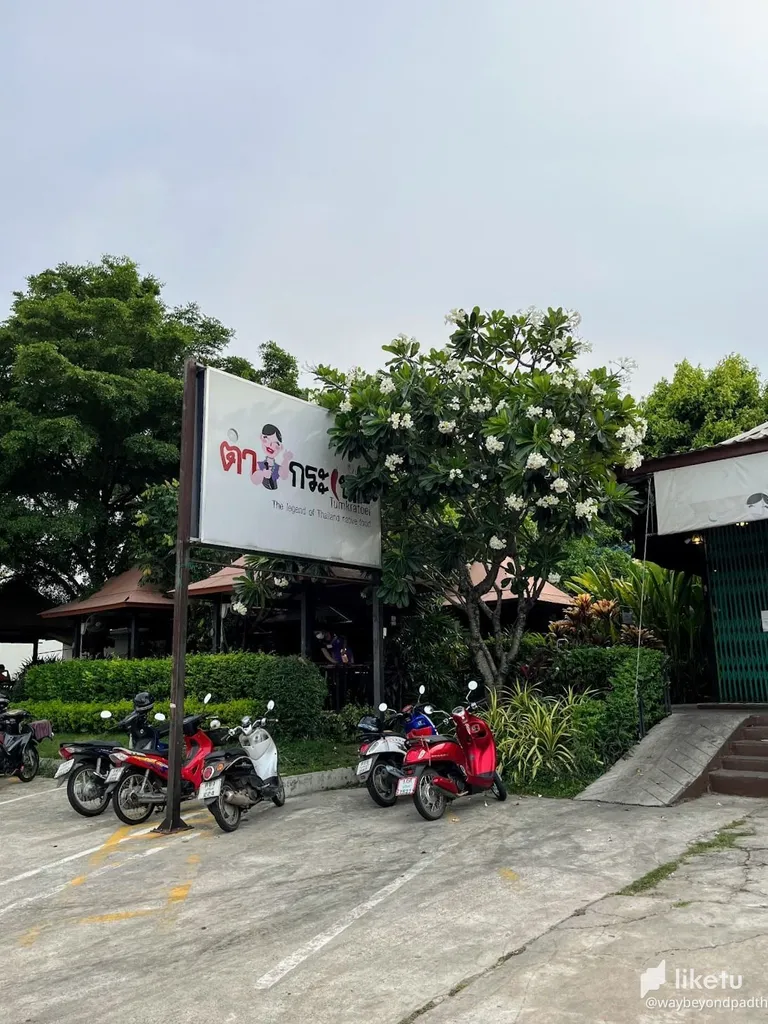 What attracted us to this restaurant in the first place is the name! Sounds like a fun place to eat! Then we started reading the reviews and found out that it's an Isaan food franchise sold across many provinces in Isaan which is Northeastern Thai area. Started from a small place but then became so popular that now they got many locations.
ตำกระเทยบุรีรัมย์ Tumkratoei (Buriram)
Kra toei means, lady boy
Tam is the way you pound food in motar
This whole thing should mean, a lady boy who sells papaya salad or the other way around.
The place mostly sells Isaan food from papaya salad, other meat salad, Isaan style soup and many more. If you have been following my blog for a while, you'd know what 'Isaan' food look like because you guessed it, I LOVE ISAAN FOOD! I love how colorful, flavorful and most of the time, healthy Isaan food is.
Here are some more Isaan food posts I have share with Hive community here during the past months:
• Colorful Isaan food - DONG DANG SALAD!
• It's always ISAAN FOOD!
Raw shrimp green papaya salad (ตำกุ้งสด)
It's never a complete Isaan meal without papaya salad.
Yay! this one is complete! We got a papaya salad with that umami fermented fish sauce in it as well. Even more delicious when throwing a few raw shrimps in and we ordered exactly just that. I normally love my papaya salad hand shredded. Seems like this one was shredded using some kind of equipment but it's fine. At least, it's thick and crunchy just the way I like.
They added some colors with carrots, cow pea, Thai eggplant, and horse tamarind seeds. (The last one just changed the game!).
It's delicious overall and I almost ordered the 2nd plate if we weren't too full.
Deep fried pork belly with Plara bong (หมูทอดปลาร้าบอง)
Deep fried pork belly I will just 'ditto'! Though, as good as a deep fried pork belly could be.
Then, this is getting interesting when it's served with Plara bong, which is pretty much fermented fish sauce, and the whole fish as well pounded pretty good with some Thai herbs and chillis. So you can imagine how flavorful and intense it is (especially if you actually know what that fermented fish smells and tastes like).
Also served with loads tons of veggies so we eat one whole bite with everything as well as a perfect bite of sticky rice. Yum!!
Kang Nhomai Hed Khon Khaw (แกงหน่อไม้เห็ดขอนขาว)
Well, let me tell you first, this is my first time trying this dish as well so I'm not exactly sure how it's supposed to taste like. It's quite interesting though and I love the combinations. A type of mushroom I have never heard of, acacia, Chinese Okra, bamboo shoots in a dark soup.
I was hoping it's going to taste intense because of how it looks but no, it's actually quite mild which I think it's nice to go with this meal that all the other plates tastes are quite strong. Mild but herby.. I love the taste, indeed!
ตำกระเทยบุรีรัมย์ Tumkratoei (Buriram) was lovely. There are many other locations but we're here in Buriram so we visited ตำกระเทยบุรีรัมย์ Tumkratoei in Buriram. The place was spacious, the service was nice and the food was clean and delicious. I sure love all the food we ordered and would love to visit again if we pass one of their locations in the future.
---
For the best experience view this post on Liketu
---
---