Late night Thai STREET FOOD snack and dessert!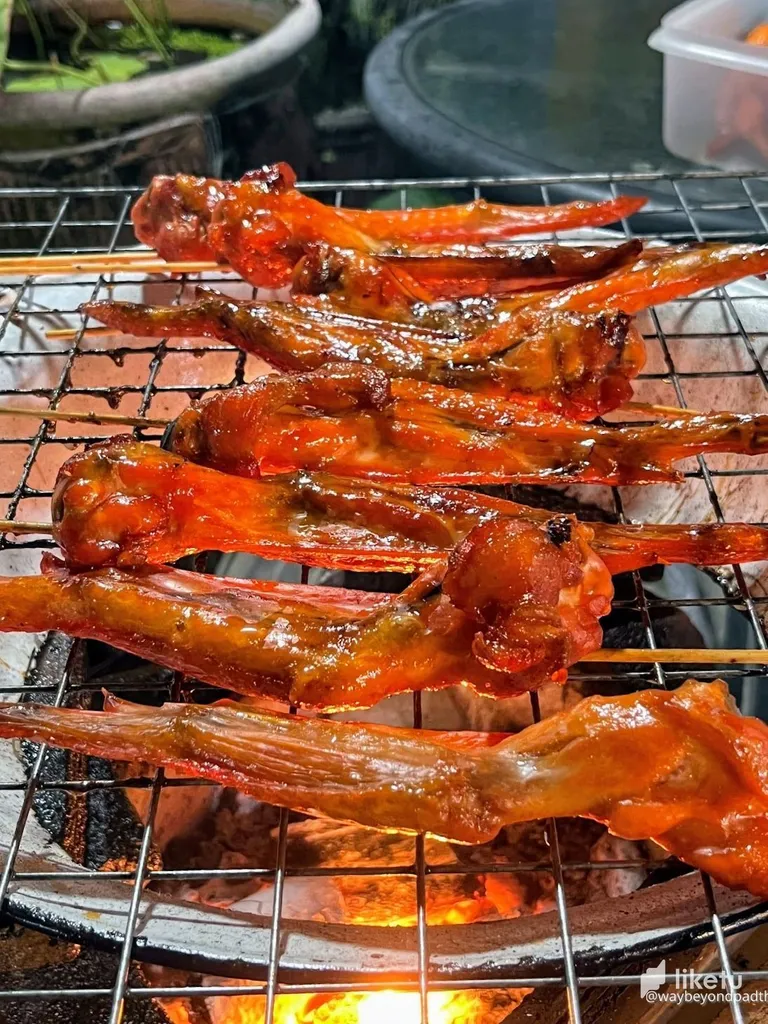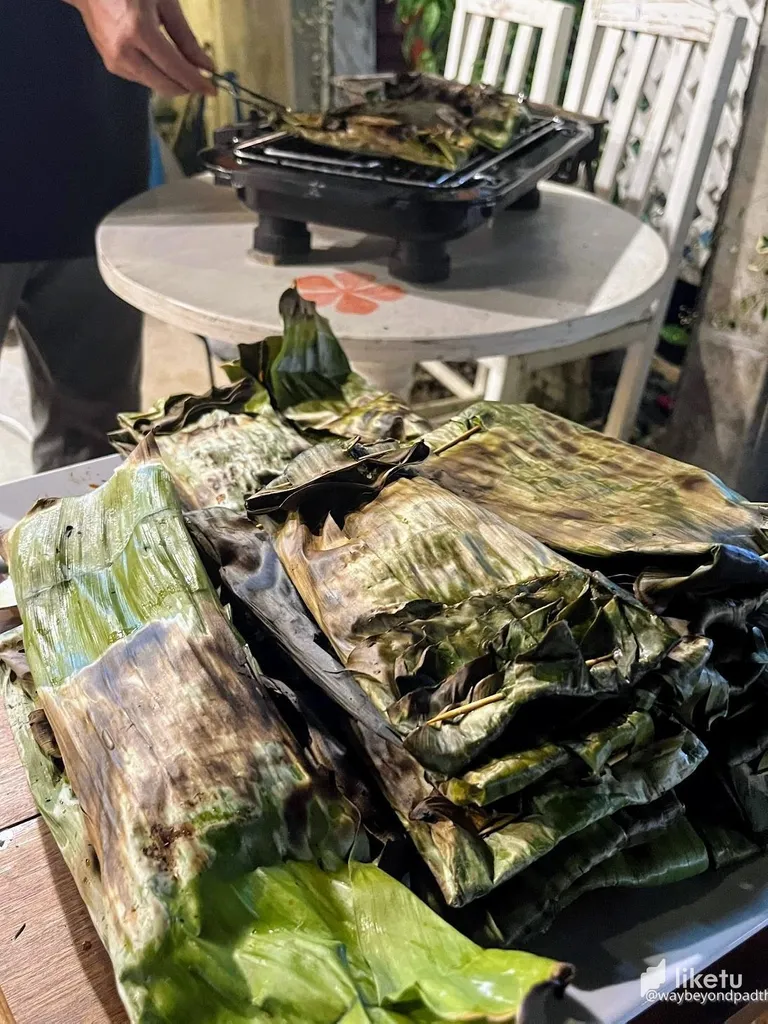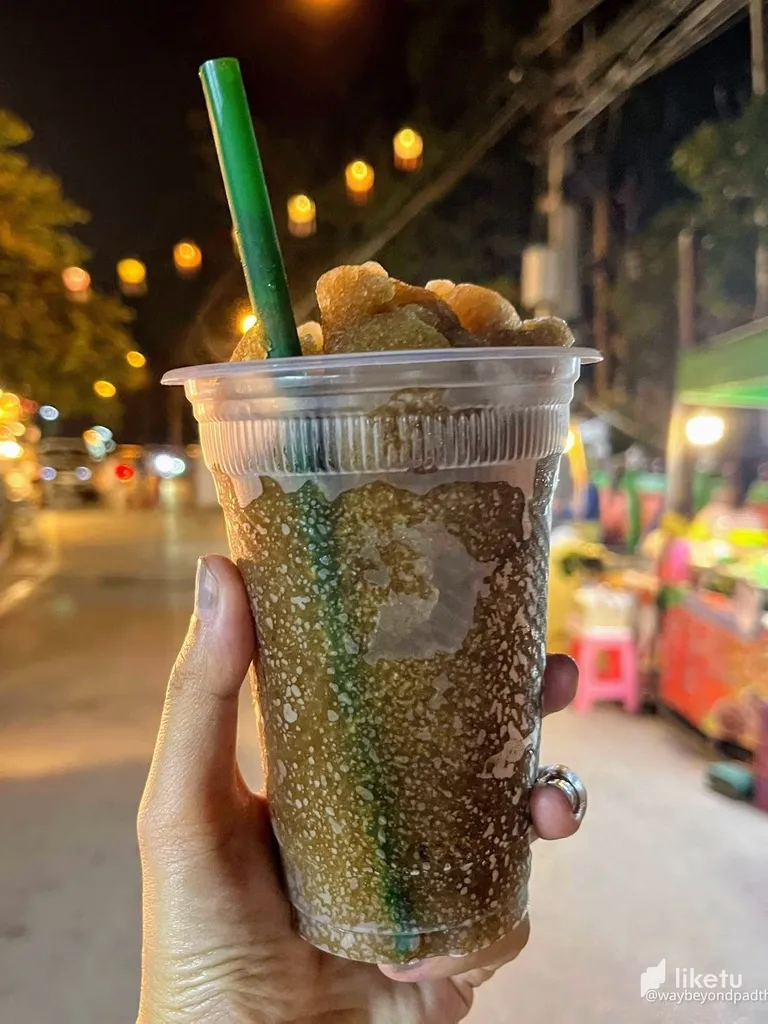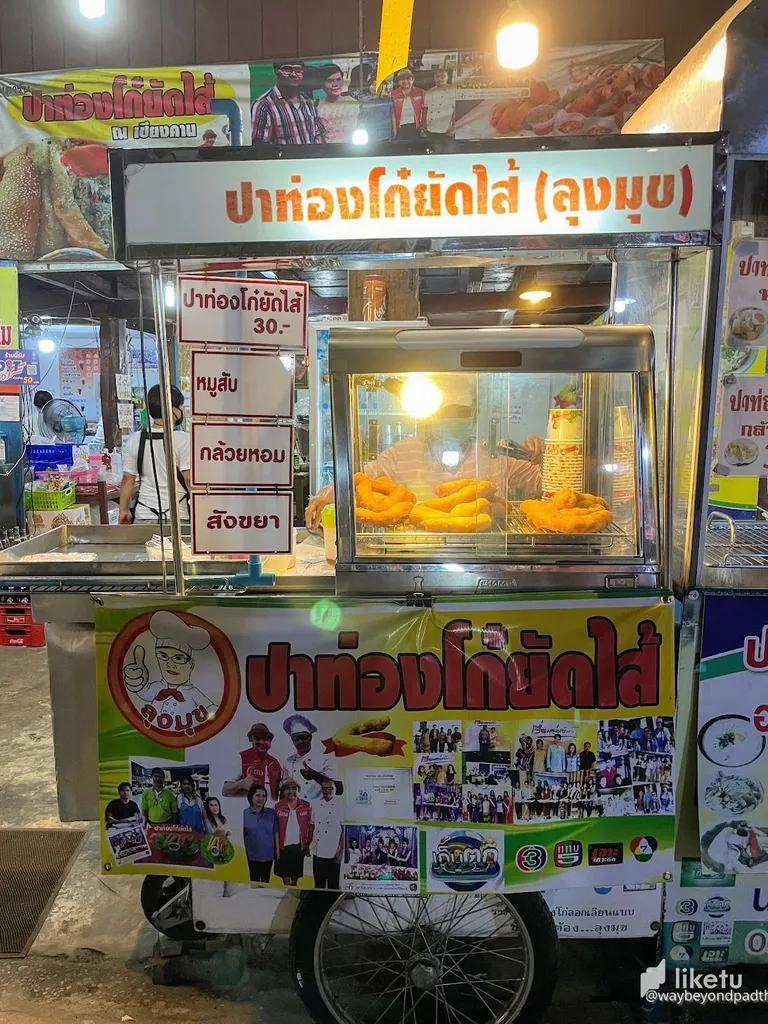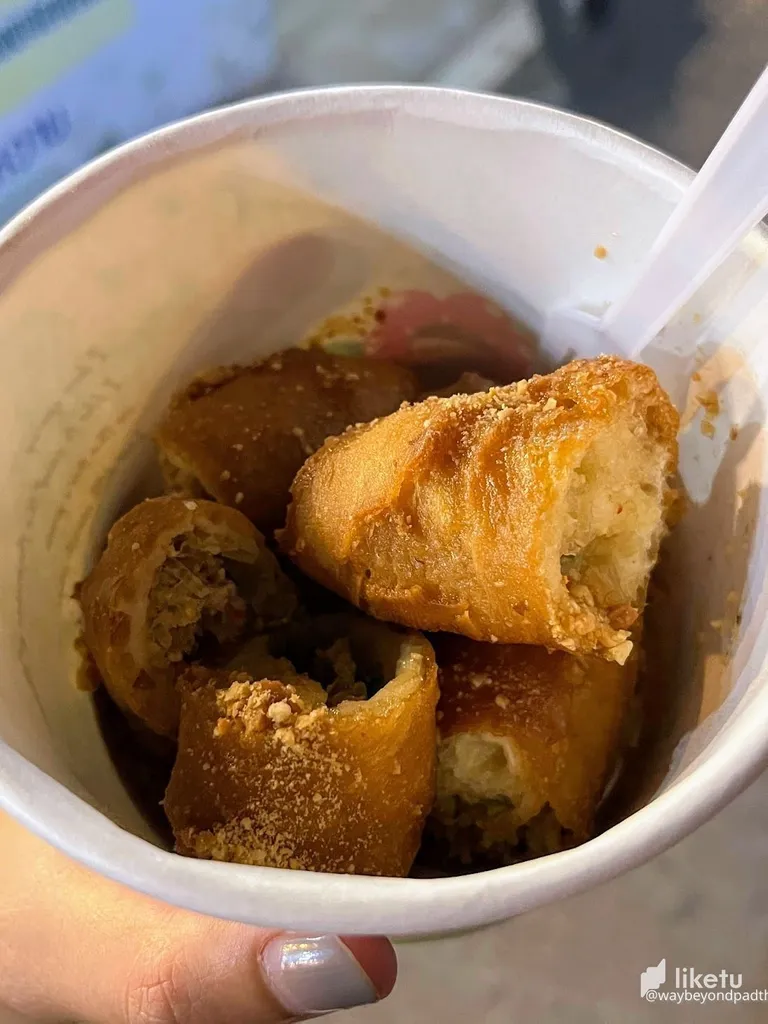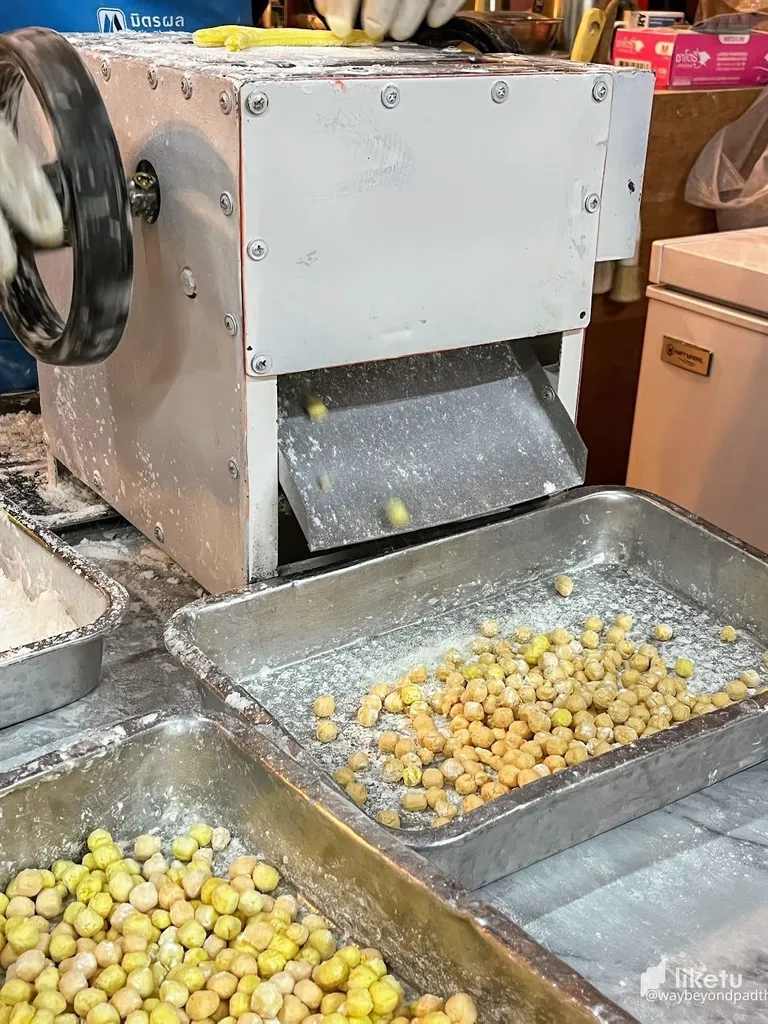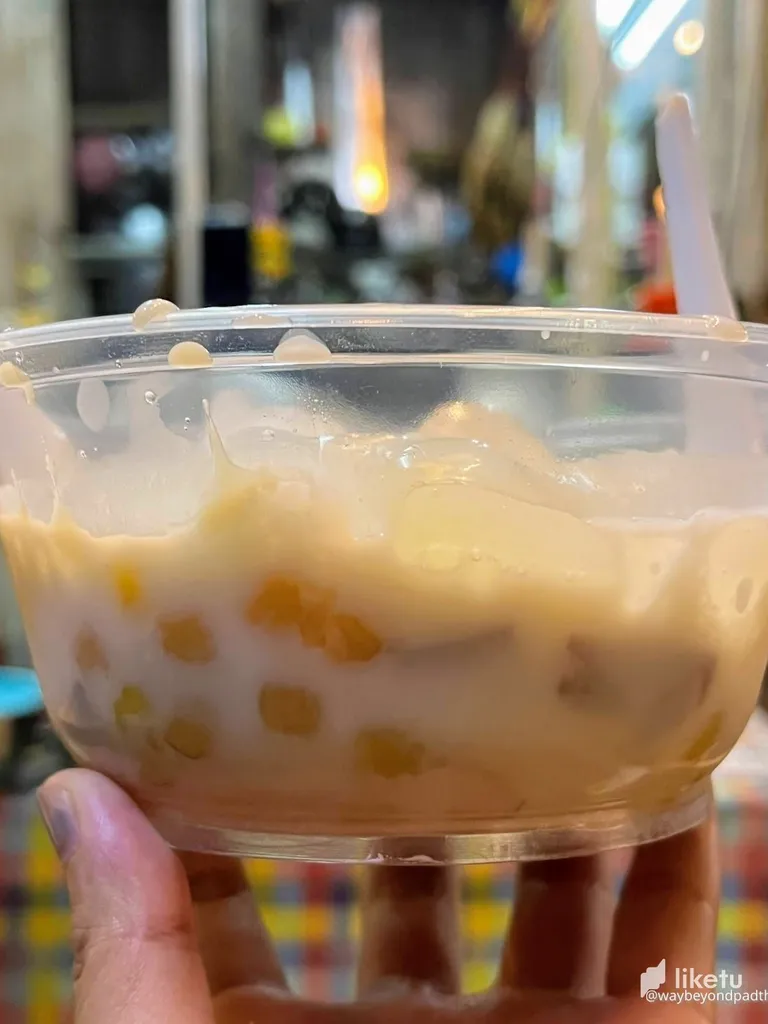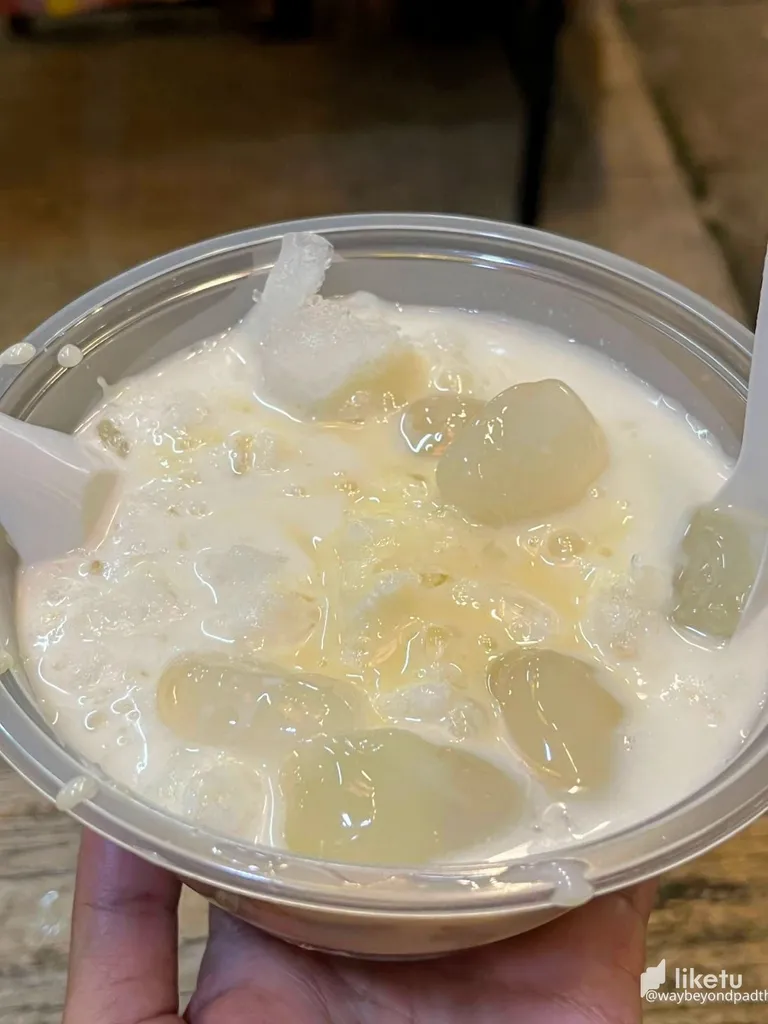 I could come here 5 times a week!
Chiang Khan Walking Street
Back again to the same night market I have shared with you here the other day. It's like a kilometer or so long so one time visit is just not enough. It's so much food, so much clothing and a lot of icy cold beer on this street so.. If I have more time there in Chiang Khan, believe me I could visit the spot every single night!
Now to remind us all a bit, Chiang Khan is this lovely town by the Khong river just and just across the river away from the neighbor country like Lao. One of a few things people come here for is this well known Chiang Khan Walking Street.
I mostly love it here for the food. Last time I shared with you some river food, icy cold beer, Pad Thai, Vietnamese and Laotian food.. This time let try some other things!
Grilled Chicken (ไก่ย่าง) & Ho Mok (ห่อหมก)
Let's start with savory street snacks. Walking on a walking street/night market like this, snacking is the best! We can try so many kinds of food all in one go. It's fun! and yes, delicious!
First let's start with some grilled chicken. Nothing sounds too fancy and you're right, it's just a regular grilled chicken but here in Thailand, they somehow like to marinade it a little sweet with a little food coloring to make it red-ish like that. It's also normally eaten with sticky rice so I think it's also another exotic kind if you're from different country.
Then we want to spice it up a bit and we're walking past this Ho Mok place so we grabbed some! Now here's getting a little exotic for real.. Ho Mok is a Southeast Asian type of curry steam-cooked with eggs, sometimes with fish or crab and other herbs in banana leaves.
10THB Slurpee!
Alright, for today's exchange rate, this Slurpee wanna be would cost you $0.28!!! Wow huh?! Even for Thai person like me, I think that's such a deal!
It's a cup of icy coke that its texture just almost like 7Eleven's famous Slurpee. The differences are that the small businesses sells it and sells it for such a price. Quite nice to have a cup of this in a Thailand humid weather..
Stuffed Pa Tong Go! (ปาท่องโก๋สอดไส้)
Pa Tong Go or this 'x' shape or big 'l' shape donut is nothing new to me but this.. this is a different type of Pa Tong Go and I have never seen it made this way.. Stuffed Pa Tong Go! Either savory or sweet, your choice! I got some pork stuffing as we were craving something salty. Quite interesting!
This shop is quite popular here at this walking street and I don't wonder why. It's unique and yes, delicious! Totally a good snack or it could also be a whole meal as it's quite fullfil. Keep it as snack though! You have quite a long way to go!
Bua Loi (บัวลอย)
Aw this is an awesome coconutty dessert. It's this cup of warm sweeten coconut milk with little colorful dough balls. sometimes they also crack some eggs in so that make it even more interesting. Not all the people like it though. Me? Just sometimes but this time I got it without.
The coconut milk is sweet, a little salty. The dough balls are quite chewy, gluey and soft. It's a great dessert and you can find this through out Thailand but.. What makes this Bua Loi shop special is that they make it right there in front of you. As fresh as it could get!
The owners are also sweet and kind.
Alright, hope this street night market walk this time make you a little hungry! It actually make me hungry writing! Hehe.
Chiang Khan Walking Street
VMW5+PMM ชายโขง, Chiang Khan, Chiang Khan District, Loei 42110
---
For the best experience view this post on Liketu
---
---