SPICY MELON SALAD at Greenland Melon Farm in Burirum, Thailand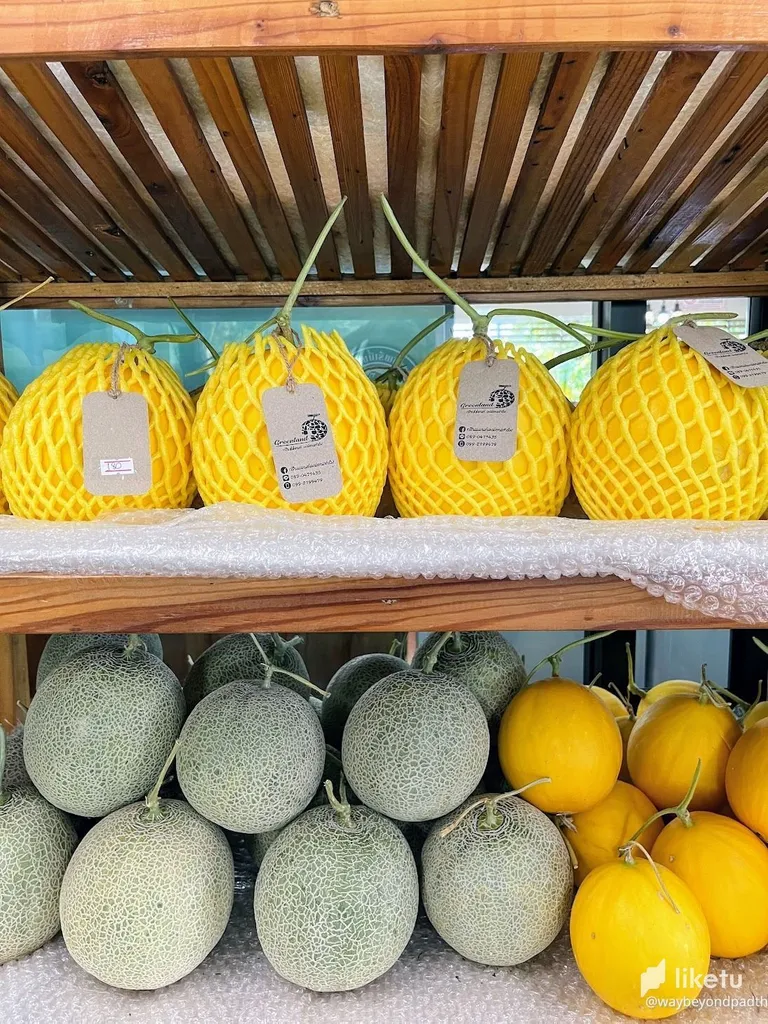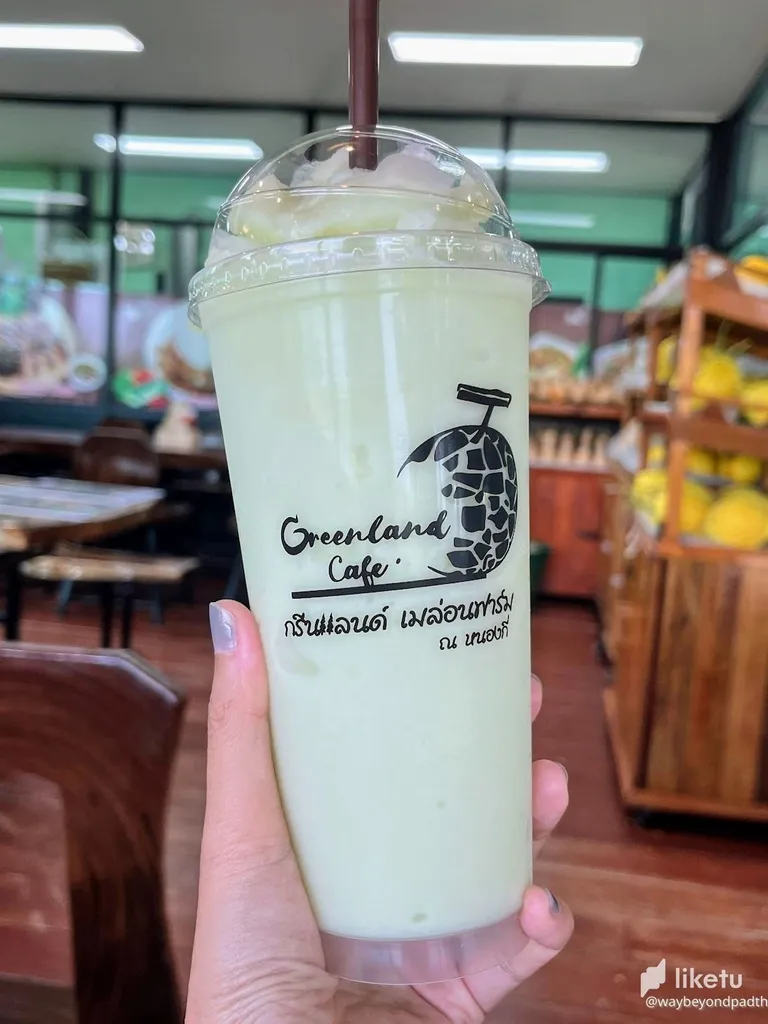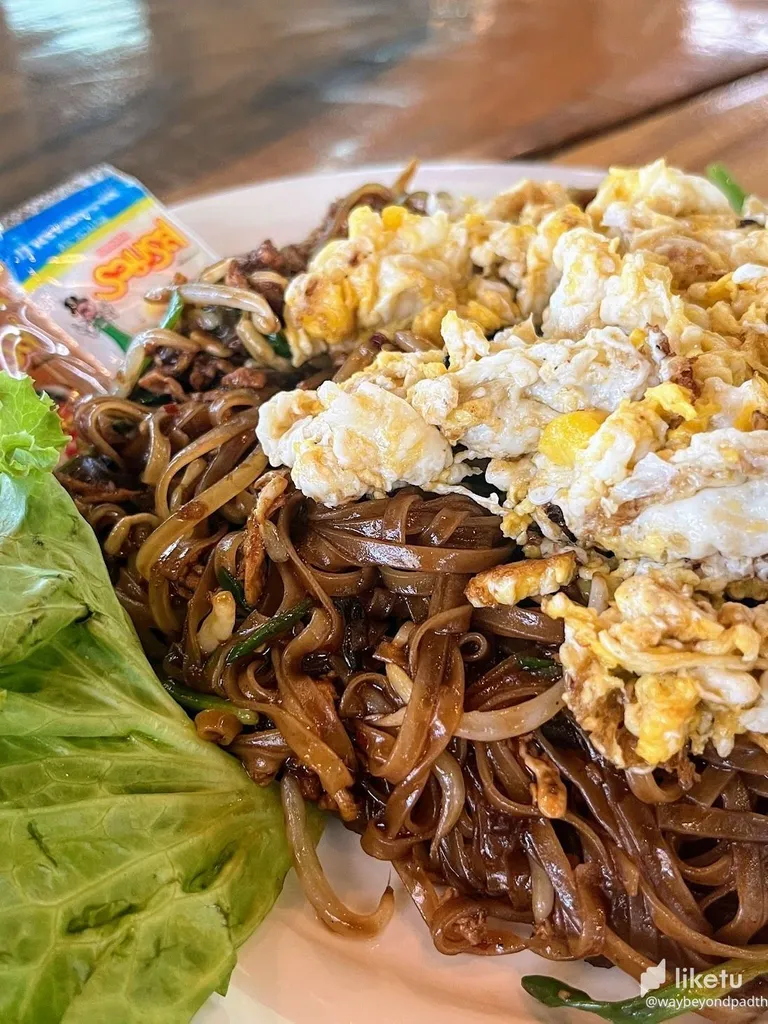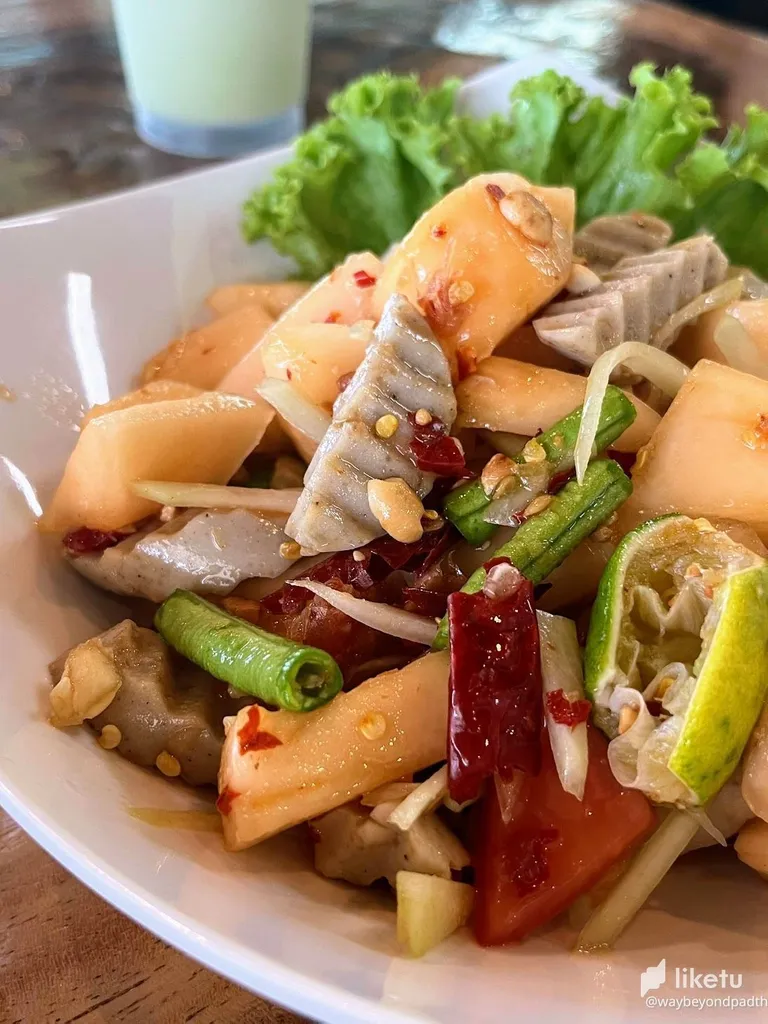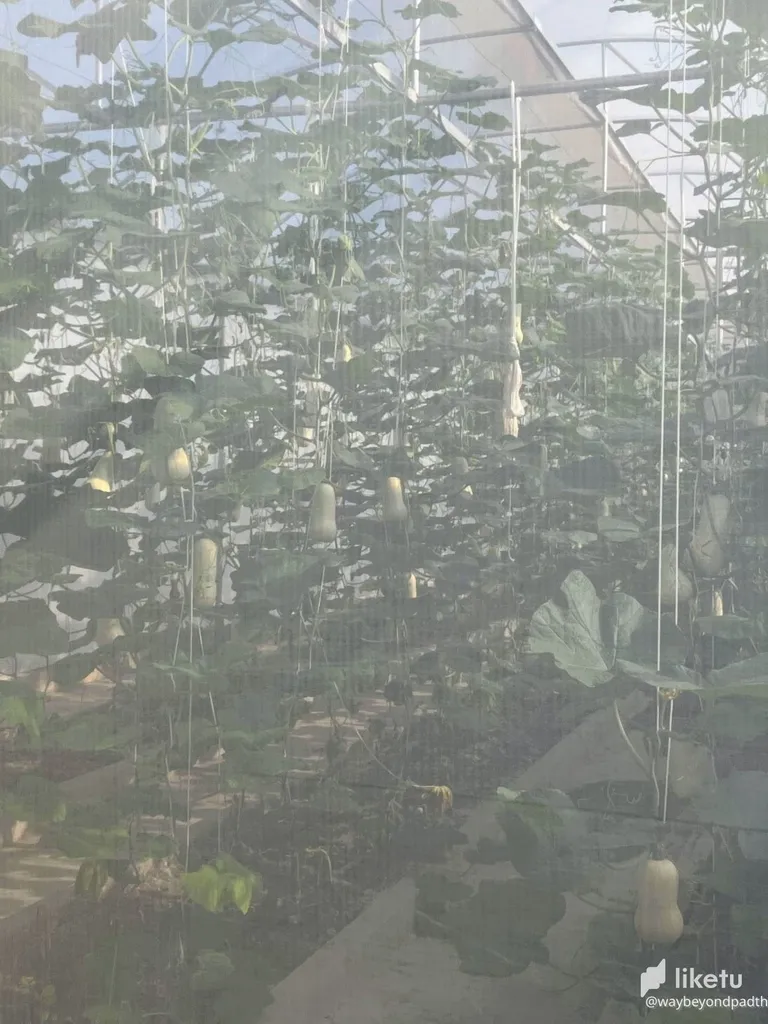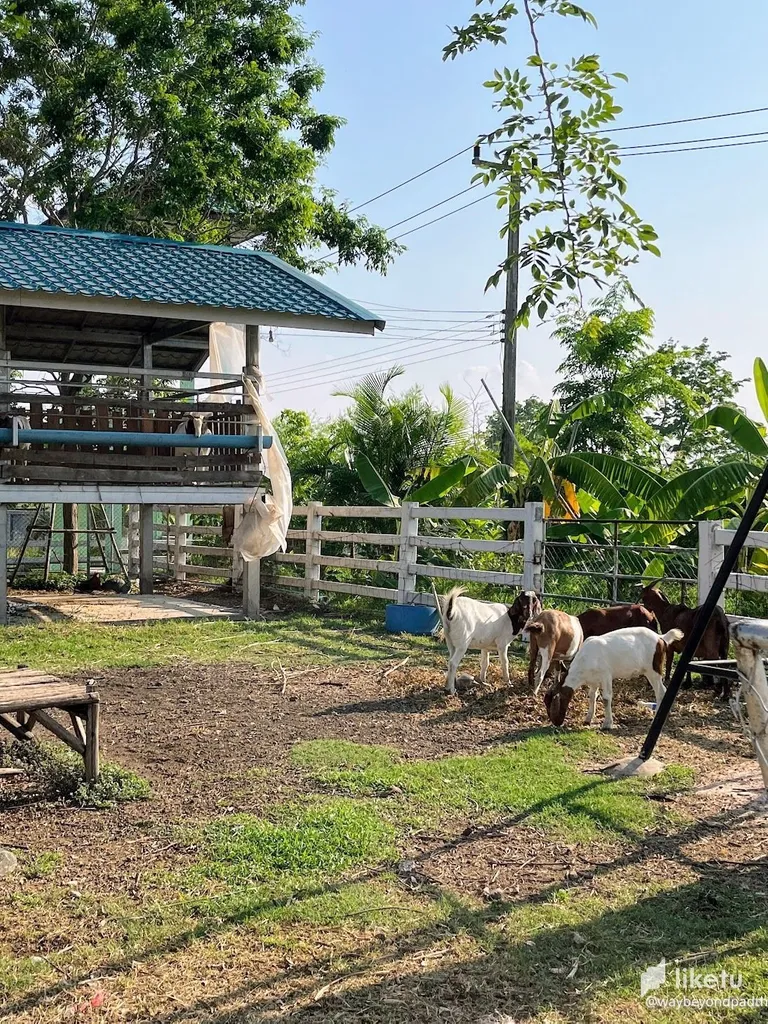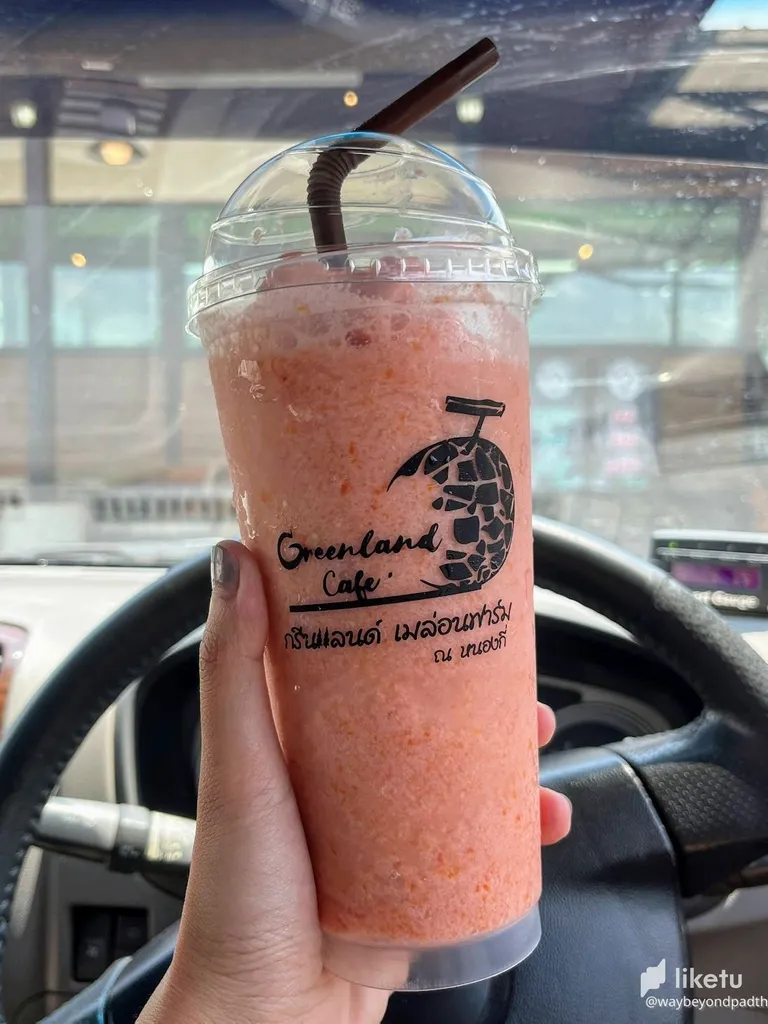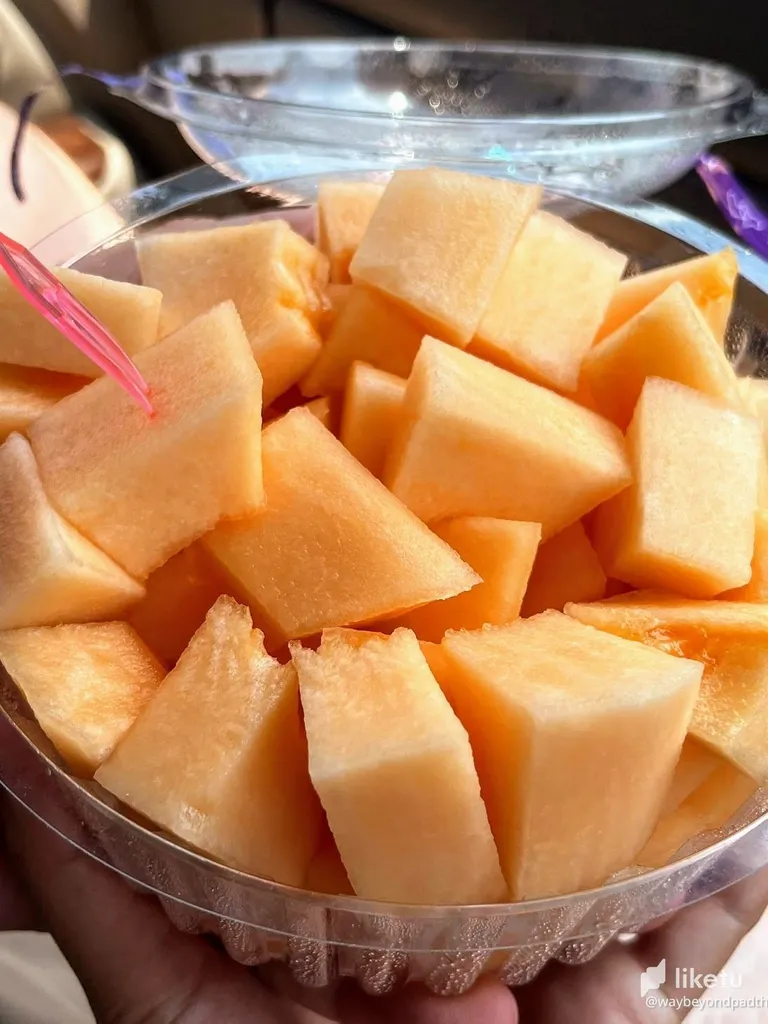 Love melon? Come on in!
We have been enjoying Burirum so far! A northeastern Thai province I actually didn't expect much and It's never actually been in my list when it comes to Domestic travel. I have found quite a few food spots I enjoyed which you can check it out below:
It's quite chill.. and that's one of the reasons I started to like it.
Today I would like to share another cool place that you can come enjoy which I also enjoyed and even went visit for the 2nd time during our 5 days stay in Burirum..
Greenland Melon Farm
If you love melons.. this place could be a place of your dream. They have a whole farm (not so big), a restaurants and cafe which some of the menu items of course made of melon! duh!, a small animal farm and a play park.
Fresh melon
You probably know it.. melon farm offer a freshly picked melon where you can pick from a few different types. They look real good. If you'd like to get the whole thing home and cut it up yourself, you can. Though, if you're on the go and would like to have it in a car, or just basically prefer not to cut it up yourself, they have a ready to eat version where they chop melon in a perfect bit size contain in a box for 200THB each ($6). It's so crunchy, juicy and sweet!
Spicy melon salad
This is a menu I was like, whattt.. What would that even taste like and would it be any good? With that few questions popping up in mind, we of course ordered and gave it a try. If you know papaya salad, this is like that. Just swap the green papaya to sweet and juicy melon. I love spicy food and most of the time is that heat, sweat, and all the great feeling torture I'm into. On the other hand, this dish make a spicy dish refreshing! Can you imagine that? I think I like the idea as well as the combination to make that unique taste. It's all in one. Sweet, salty, sour, and spicy.
Melon smoothie and Melon Ice-cream
I had no idea if they put any artificial scent but dang, their melon dessert smells soooo melonny, the ice-cream and the smoothie. Just the first bite I tried, oh man, the smell hit me hard (in a good way). I really enjoyed the scent as well as the taste. It's not freakin sweet. It's just the right amount.
Besides these 2 menu items we tried, there are also melon coffee! So basically a cup of melon smoothie with a shot or two of espresso. We didn't try but that sounds like a great combination to make such creamy cup of hybrid milk coffee.
I love how there are many things to enjoy so you can either come solo would be a chill, relax and can grab a cup of coffee. Come as a family, the kids will love the dessert and the activities like animal feeding, fish feeding, or a small playground they have on the far end of the farm. Our friends' kid seemed to enjoy the place (and the ice-cream yes!) quite a lot so I guess it's really kid friendly.
Greenland Melon Farm (กรีนแลนด์เมล่อนฟาร์ม)
Address: MHCQ+26 Thung Kraten, Nong Ki District, Buri Ram, Thailand
---
For the best experience view this post on Liketu
---
---