What a view from this cafe! MUST-EAT snack in Chiang Khan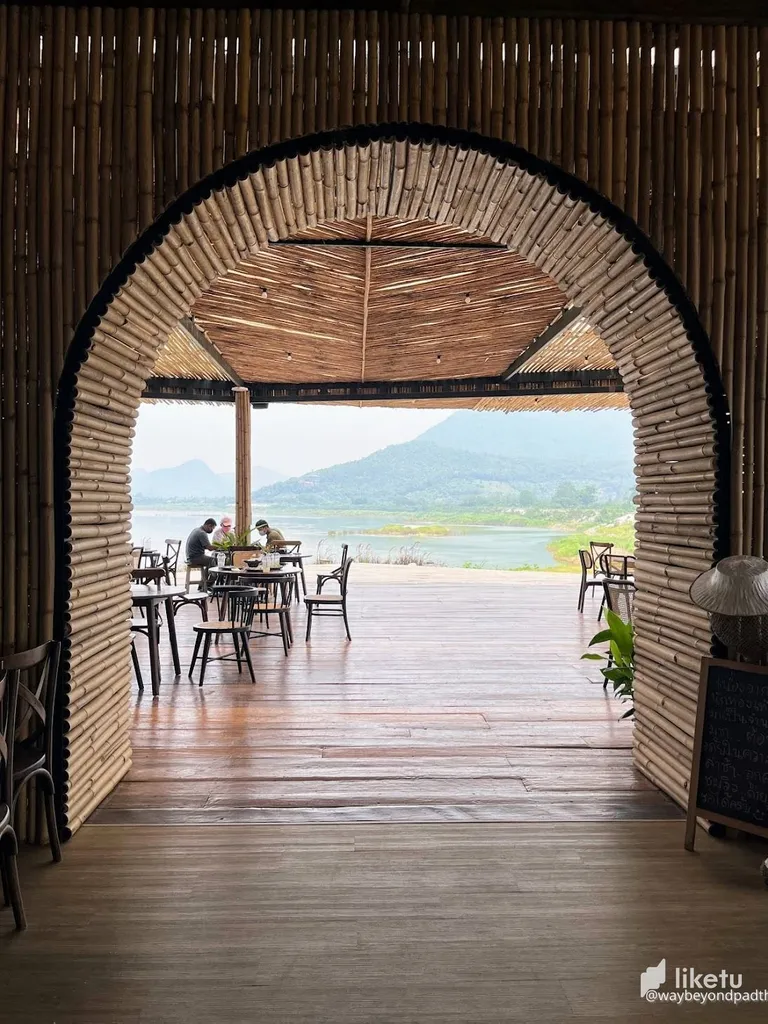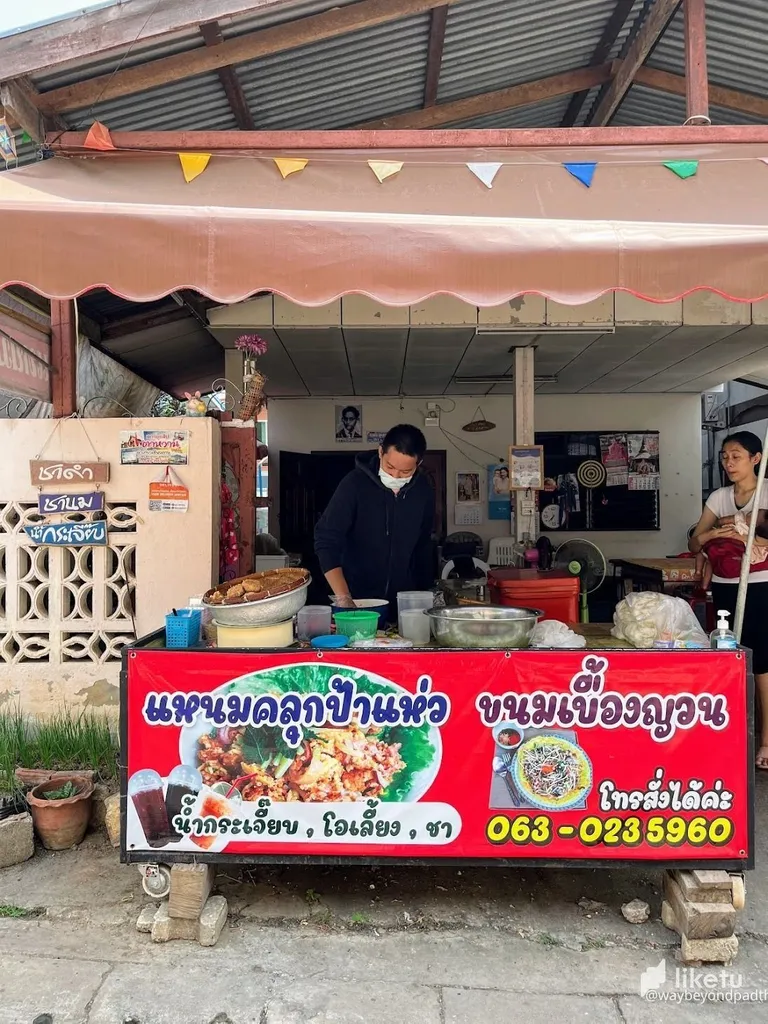 Auntie Haew Naem Clook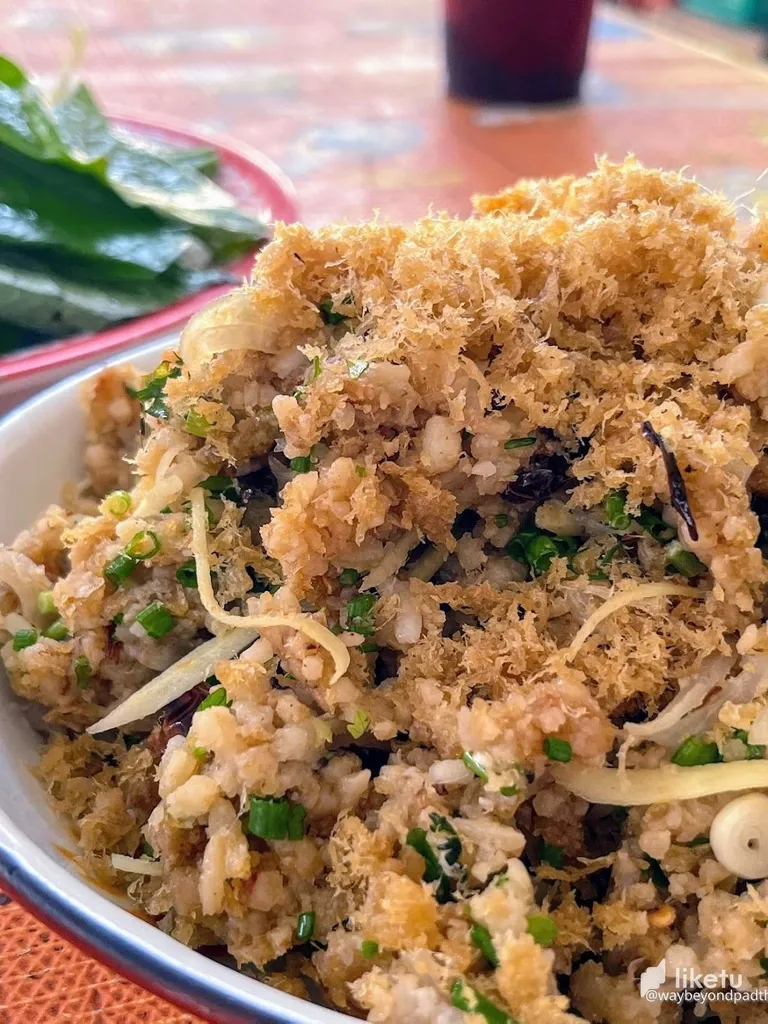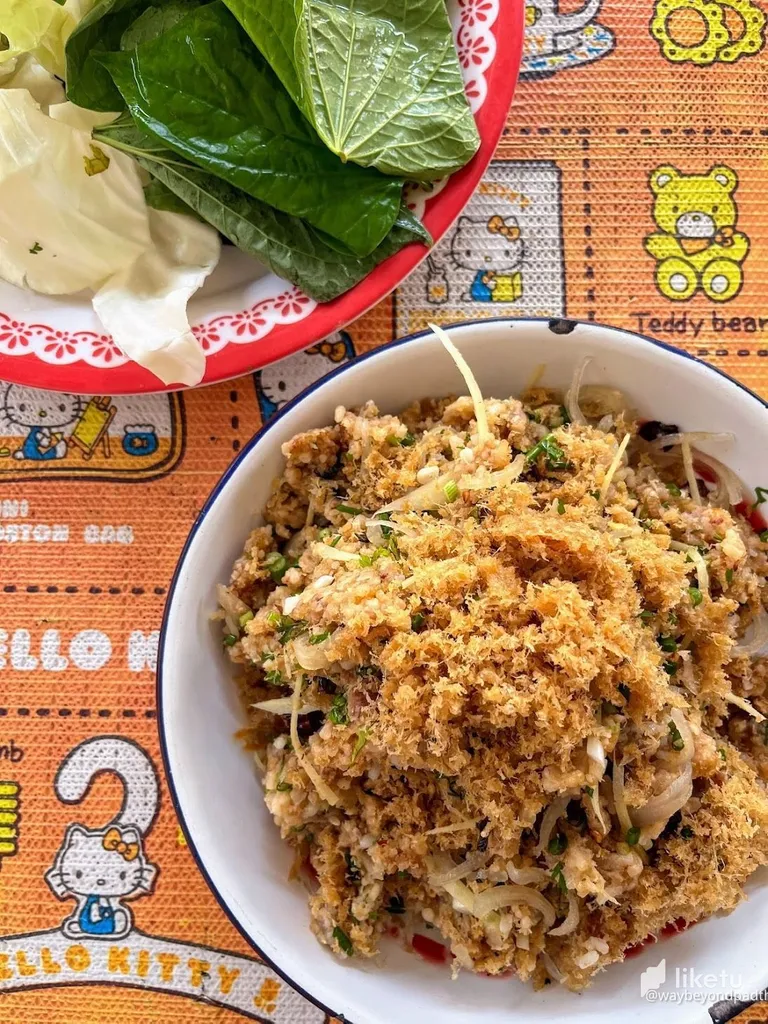 Eat with veggies..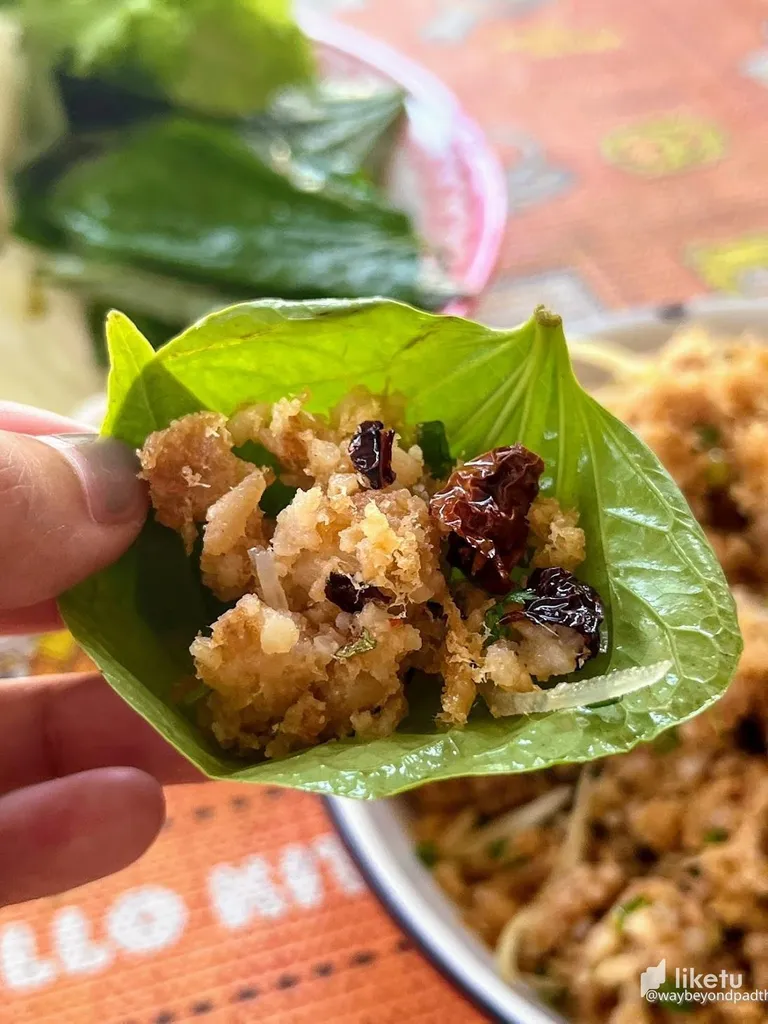 or wrap it inside the veggies like this!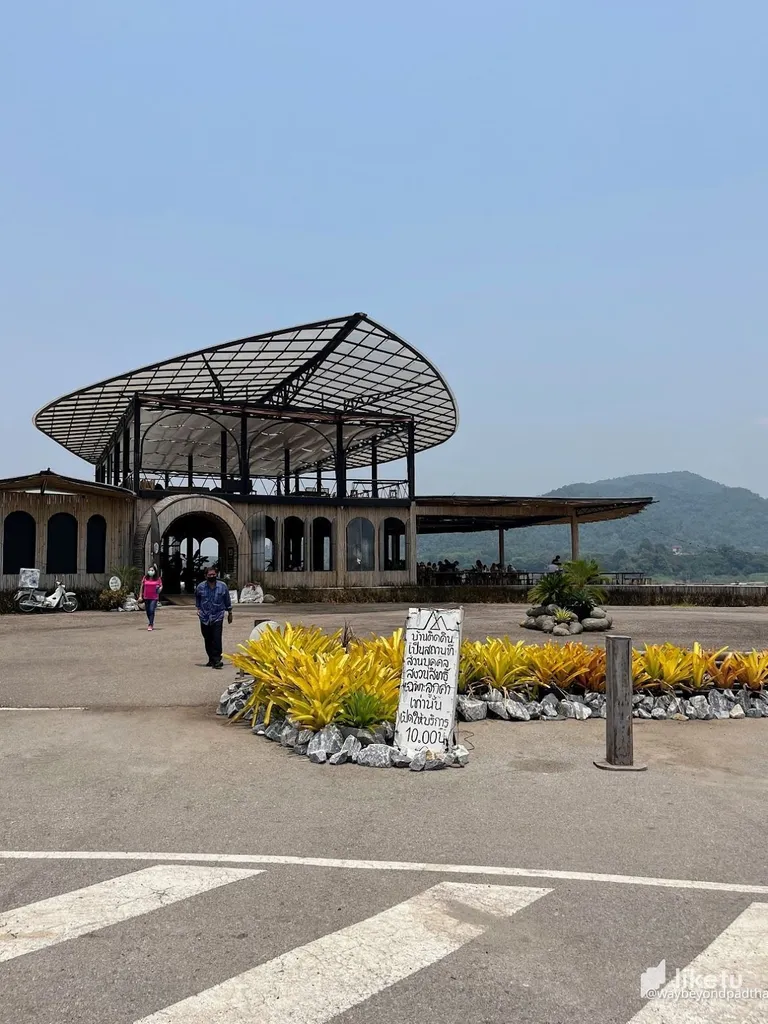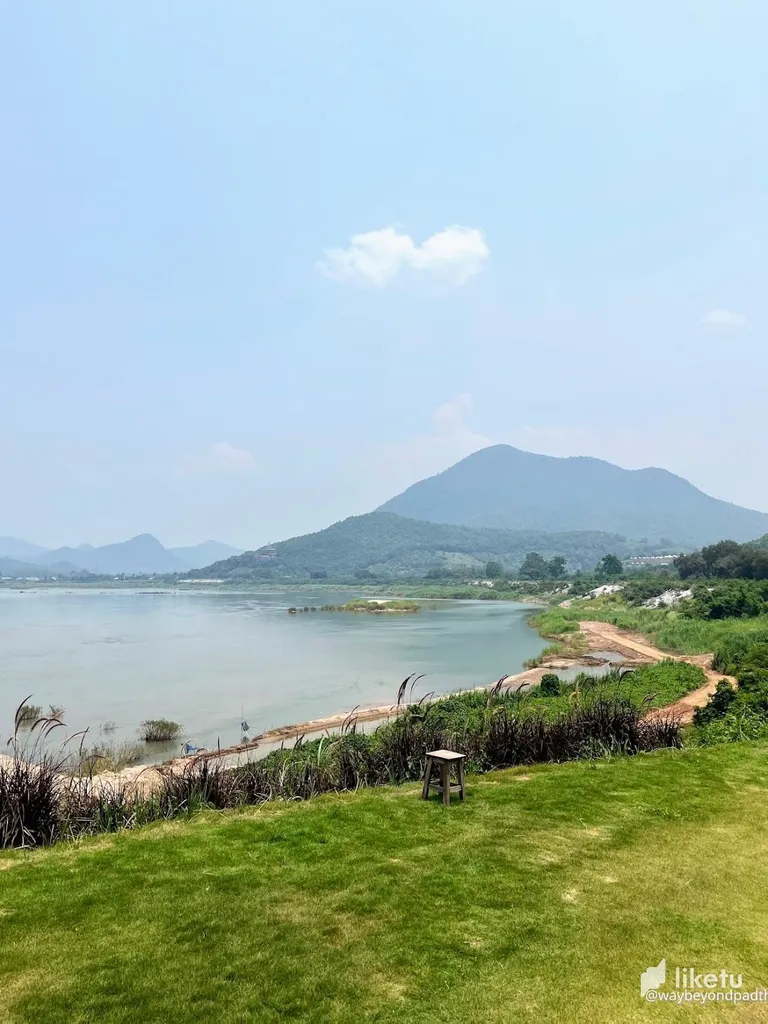 The view from Baan Tid Din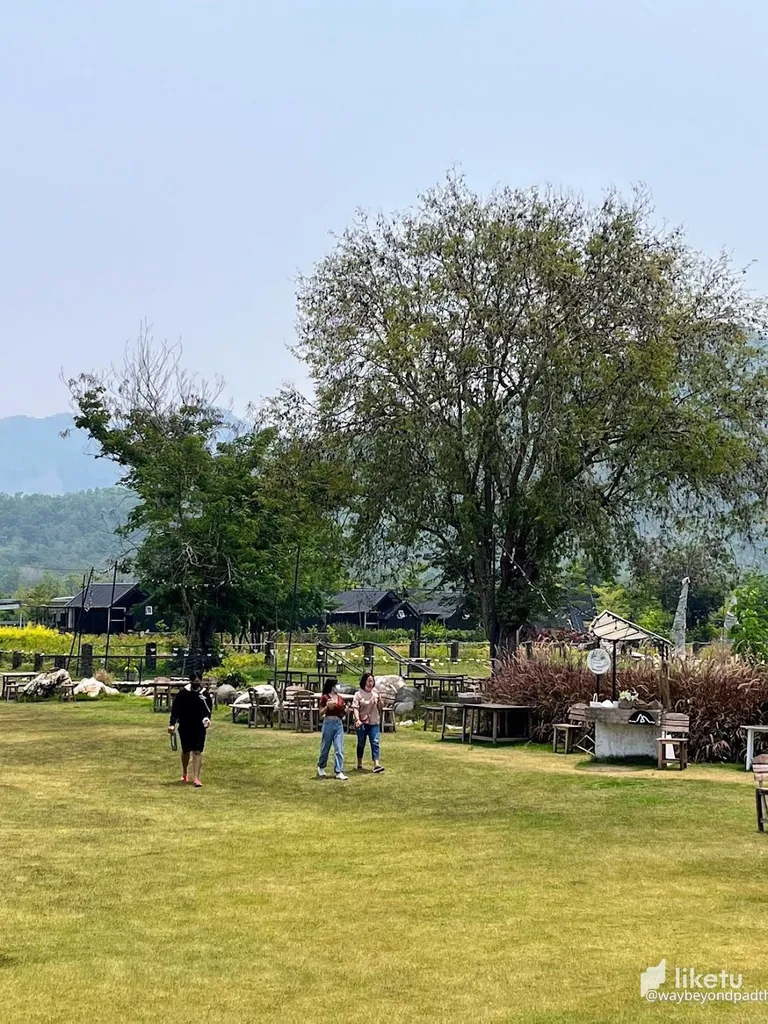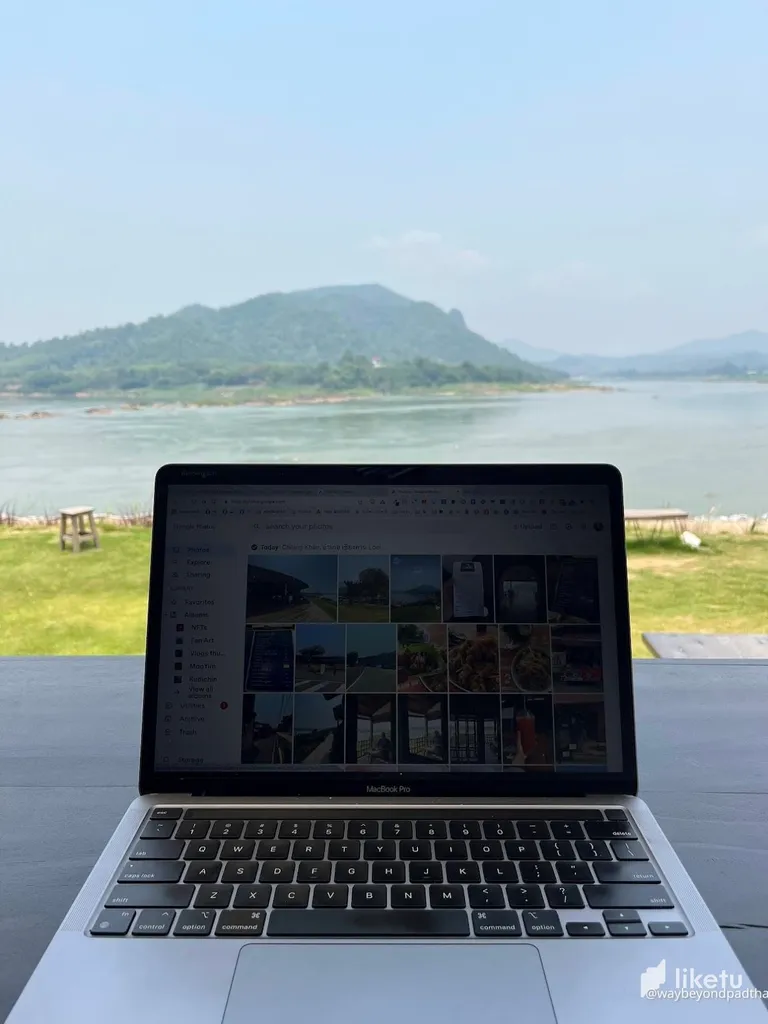 I could work at this cafe all day!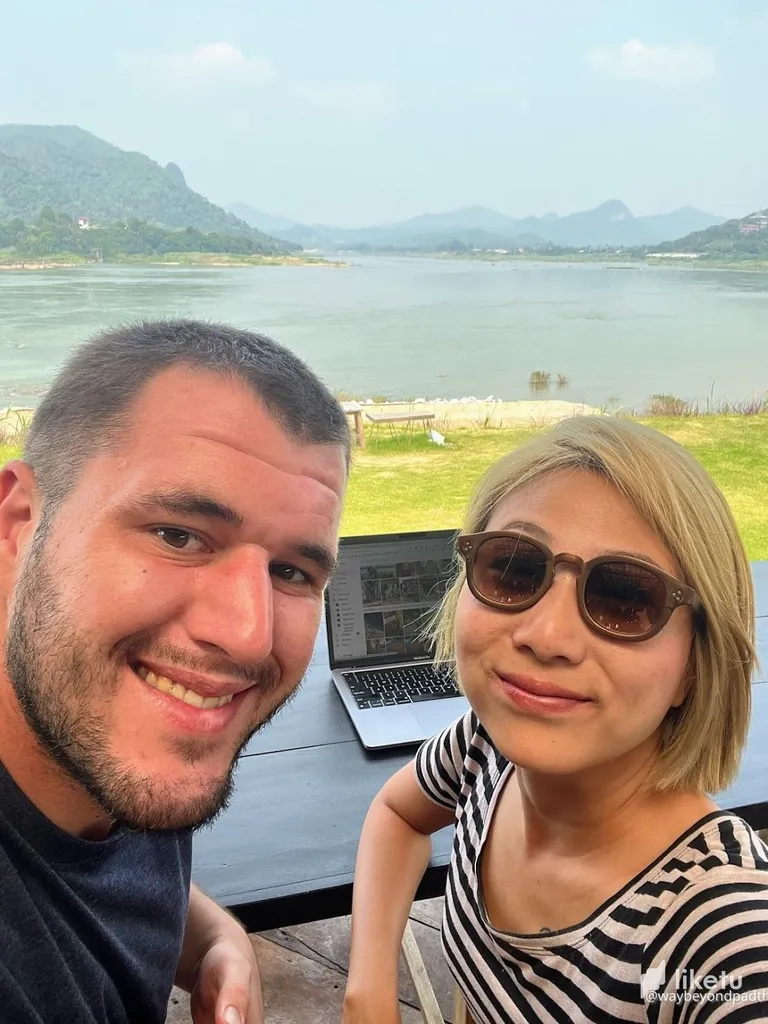 <3
One of the best views any cafe could offer
Today it will be both the food and the view! One exotic type of Isaan (Northeastern Thai) food and short visit to a cafe that I'm so confident to say that it got one of the best views any cafe could offer.
From my last post, I share with you this unique dish that you gotta try while in Chiang Khan, Khaopoon Nam Jaew, a mixture of noodle soup and a fresh rice noodle which is a must-try dish. Today once again, let's go for another type of dish/ more like a quick snack but also could be a whole entire meal.
Auntie Haew Naem Clook (ร้านแหนมคลุกป้าแห่ว)
This place that people come for Naem clook, is quite famous and well-known to both locals and tourists.
Naew clook is easy, delicious, exotic and inexpensive.. A spicy dry salad of pounded fermented sausage with rice, onions, green onions and roasted chilli peppers. The dish served with fresh veggies like cabbage, basils, and other leaves that can be used to make a bite wrap.
When we visited, auntie Haew was not there, so her daughter was the one preparing the dish for us. We were super surprised when seeing the portion of the Naem Clook they serve first time. For the price of 40 THB (currently a little over $1), that can feed 2 people easy!
We dove into the dish, and have fun by pairing it with different vegetables on each bite. Nice little crunch of the veggies and the good amount of spices from the Naem Clook make the dish quite delicious and yes, healthy!
While we're eating, there are more and more people stopping by to get the food takeaway all the time. Literally nonstop so I can't deny that this place is quite popular and I just found out the reasons why, myself. Totally a must-try if you're a fan of this kind of food.
Auntie Haew Naem Clook (ร้านแหนมคลุกป้าแห่ว)
VMV3+H3Q, Chiang Khan, Chiang Khan District, Loei 42110
Baan Tid Din (บ้านติดดิน เชียงคาน)
In the afternoon, we have some time to spend but want to get off the tourist main road so we went for a short roadtrip not knowing what we're going. Feeling like stopping by a cafe so we look up some places on the maps. Gotta be somewhere by the river as you know, we're already so close to it, so why not?
Baan Tid Din showed up and it looks pretty good so there we went. So shocked to see how gigantic the place is from the entrance to the parking lot to the cafe area itself. When we walk through the cafe to the river, even more astonished how pretty the scenery is. It's right at one corner before the river turn another direction so that was a good unique corner.
The place offer both drinks, desserts and main dishes. Too bad we're just so packed with Naem Clook from auntie Haew shop so we only order a few drinks. They were alright! I prefer the view..
I would recommend the place for those who need epic snapshots with Khong River when in Chiang Khan, as this for sure will give you such great unique scenery and many a space to come shill and do a picnic for the day. Quite lovely and chill.
บ้านติดดิน เชียงคาน Baan Tid din
WP23+FF Chiang Khan, Chiang Khan District, Loei
Hope you enjoy this 2 in one kind of post! This 2 places alone: Delicious local food & an Epic view of the Khong River would make your day in Chiang Khan already. To make it even more perfect, gotta also visit the night market/ walking street that Chiang Khan is so known for. I have made a post about it once but will be sharing more as we went 2 nights in a row. More interesting and delicious food ahead of course!
---
For the best experience view this post on Liketu
---
---