LOH Community Contest #114: Greatest joy and sorrow of 2022 [Eng//Esp]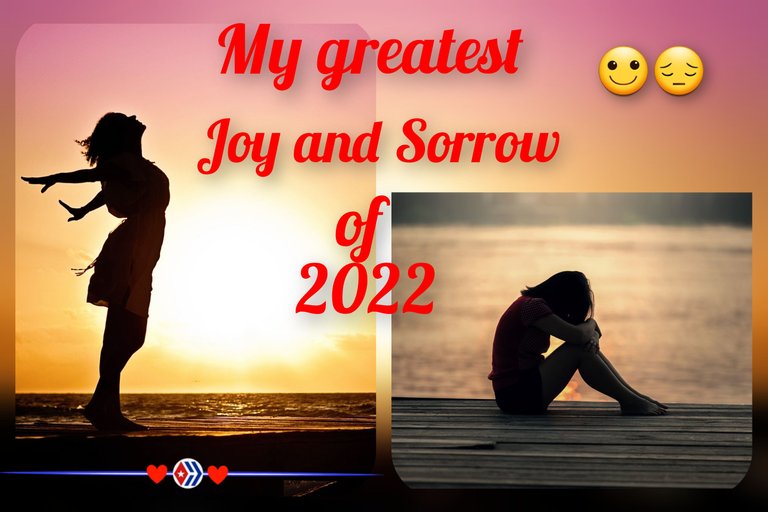 Greetings to all the ladies of the Hive, I hope you are enjoying these holidays with your families.
The end of the year is coming and we can't help but think about all the things we did this year. The achievements we reached, the places we visited, the people we met, the moments we shared, as well as the good and bad memories. It is inevitable to look back and feel nostalgic, happy or even sad. That is why this contest is a great opportunity to reflect on these things that brought us both joy and sorrow.
1️⃣ What was your greatest joy of 2022?
2022 was a very difficult year, but I cannot deny that very beautiful things happened to me that gave me great joy. Among them, having successfully completed the School for Doctoral Training was one of the most important, as well as having joined this great Hive family, where every day I feel more comfortable, and at the end of the year, that Argentina won the World Cup and see Messi fulfilling his dream.
But definitely my greatest joy this year was marrying the love of my life and enjoying our honeymoon. It was something very simple, a civil wedding, since we only went to sign, but we also did a photo session with our suits on and our families accompanied us. It was one of the happiest days of my life, since after 7 years together I was able to call him husband for the first time and it felt so good. Then we spent some incredible honeymoon days in one of the best beaches in Cuba: Varadero. It was a wonderful experience, without a doubt the best thing that happened to me this year.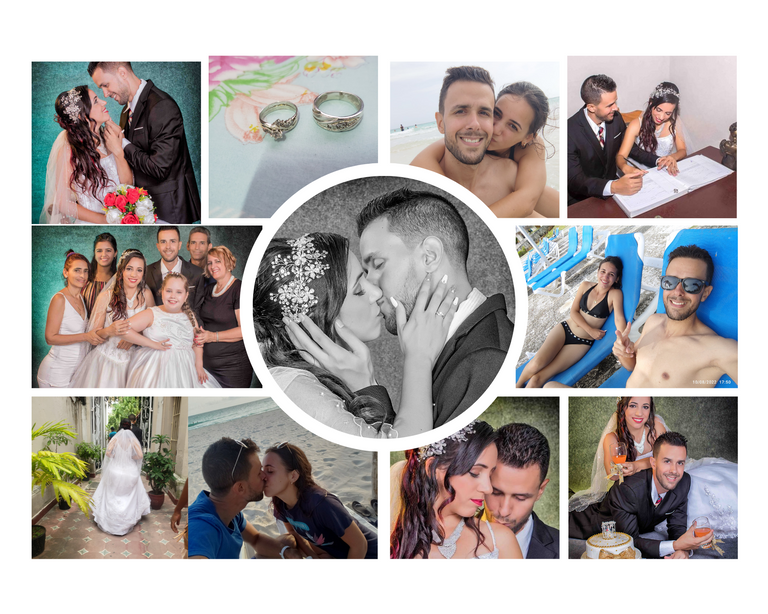 Image created in Canva

2️⃣ What was your greatest sorrow of 2022?
As everything in life is not rosy, this year brought me immense pain, because it gave me great joy that later took me mercilessly. I'm talking about my little dog Oso, who came into my life at the end of January and sadly passed away in October. He was the cutest dog I've ever had in my life and the one I've loved the most, that's why the loss of him affected me a lot. I spent several days crying every time I remembered him or saw his photos on my cell phone. I even dedicated a post on hive to him as a very nice way to say goodbye to him.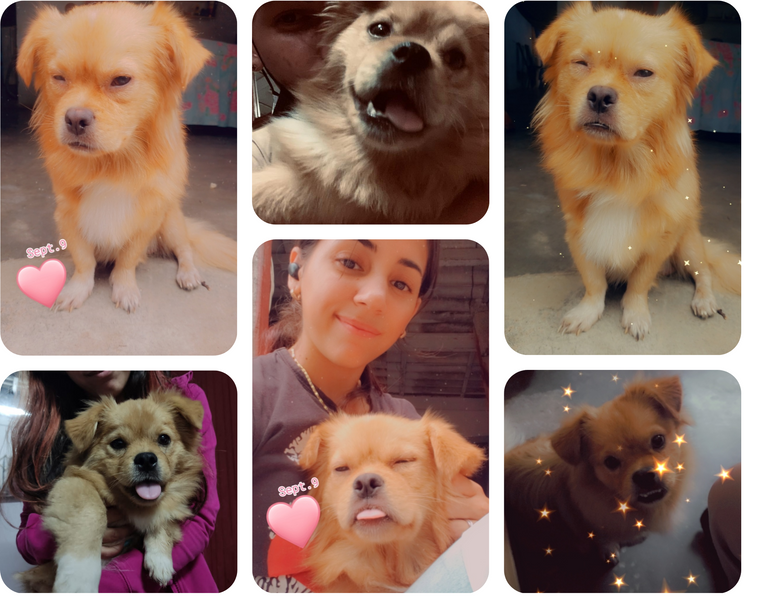 Image created in Canva
To this day I miss him a lot but I still remember him, since I have many photos and videos of him, which I see every so often and instead of a tear, it makes me smile. I can't help but get sentimental when writing about him again, but I will always remember him with a lot of love because the time he was with me made me very happy.

This is all friends, each year brings its good and bad things, the lesson is always go ahead with optimism and never lose hope.
‼️ The cover photo was edited in InCollage using photos from Pixaby and the Hive Cuba logo.
‼️ The banner was created in Ibis Paint using the Hive Cuba logo.
May 2023 bring you many blessings ❤️

Saludos a todas las damas de Hive, espero que estén disfrutando estos días festivos con sus familias.
El fin de año está llegando y no podemos evitar pensar en todas las cosas que hicimos este año. Los logros que alcanzamos, los lugares que visitamos, las personas que conocimos, los momentos que compartimos, como también los buenos y malos recuerdos. Es inevitable mirar atrás y sentir nostalgia, felicidad o incluso tristeza. Es por eso que este concurso es una gran oportunidad para reflexionar sobre estas cosas que nos trajeron tanto alegría como pesar.
1️⃣ ¿Cuál fue tu mayor alegría del 2022?
El 2022 fue un año muy complicado, pero no puedo negar que me pasaron cosas muy bonitas que me dieron mucha alegría. Entre ellas, el haber culminado con éxito la Escuela para la Formación Doctoral, fue de las más importantes, también el haberme unido a esta gran familia de Hive, donde cada día me siento más a gusto, y ya finalizando el año, que Argentina ganara la Copa del mundo y ver a Messi cumpliendo su sueño.
Pero definitivamente mi mayor alegría de este año fue casarme con el amor de mi vida y disfrutar de nuestra luna de miel. Fue algo muy sencillo, una boda civil, ya que solo fuimos a firmar, pero también hicimos una sesión de fotos con los trajes puestos y nuestras familias nos acompañaron. Fue uno de los días más felices de mi vida, ya que después de 7 años juntos pude llamarlo esposo por primera vez y se sintió muy bien. Luego pasamos unos días de luna de miel increíbles en una de las mejores playas de Cuba: Varadero. Fue una experiencia maravillosa, sin dudas lo mejor que me pasó en este año.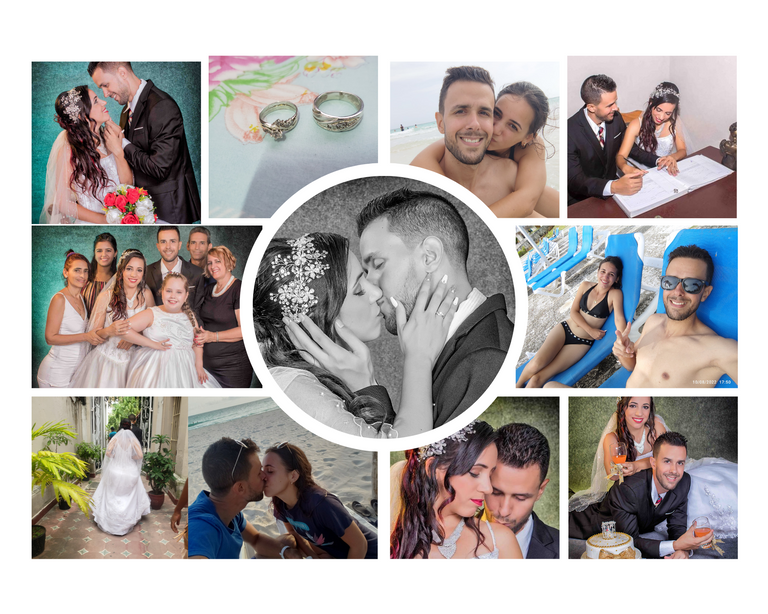 Imagen creada en Canva

2️⃣ ¿Cuál fue tu mayor tristeza del 2022?
Como todo en la vida no es color de rosas, este año me trajo un dolor inmenso, pues me regaló una gran alegría que más tarde me llevo sin piedad. Estoy hablando de mi perrito Oso, el cual llegó a mi vida a finales del mes de enero y tristemente falleció en octubre. Fue el perro más lindo que he tenido en mi vida y al que más he querido, por eso su perdida me afectó bastante. Estuve varios días llorando cada vez que me acordaba de él o veía sus fotos en mi celular. Hasta la dediqué un post en hive como una forma muy bonita de despedirme de él.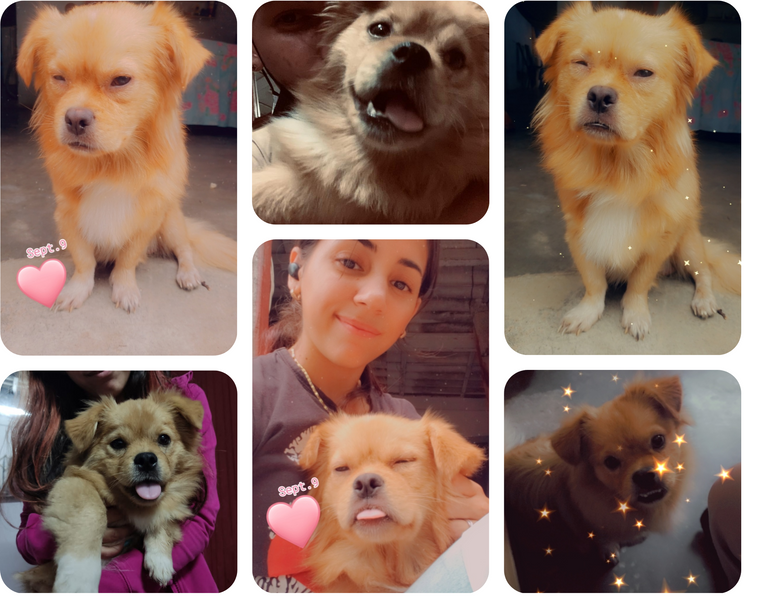 Imagen creada en Canva
A día de hoy lo extraño mucho pero me queda su recuerdo, ya que tengo muchas fotos y videos de él, que veo a cada rato y en vez de una lágrima, me saca una sonrisa. No puedo evitar ponerme sentimental al volver a escribir sobre él, pero siempre lo recordaré con mucho amor pues me hizo muy feliz el tiempo que estuvo conmigo.

Esto es todo amigos, cada año trae sus cosas buenas y malas, la lección es siempre salí adelante con optimismo y nunca perder la esperanza.
‼️ La foto de portada fue editada en InCollage usando fotos de Pixaby y el logo de Hive Cuba.
‼️ El banner fue creado en Ibis Paint usando el logo de Hive Cuba.
Que el 2023 les traiga muchas bendiciones ❤️
---
---