Week #145 Weekend engagement// One piece: my sneakers
Hello and happy Saturday for you all. This is my entry for the weekend engagement concept, that every weekend brings really cool and interesting topics to write about. This time there were more than one that caught my attention, but I finally decided to do it on my favorite pair of shoes, since I think that you can be very happy in the right shoes no matter how cheap they can be.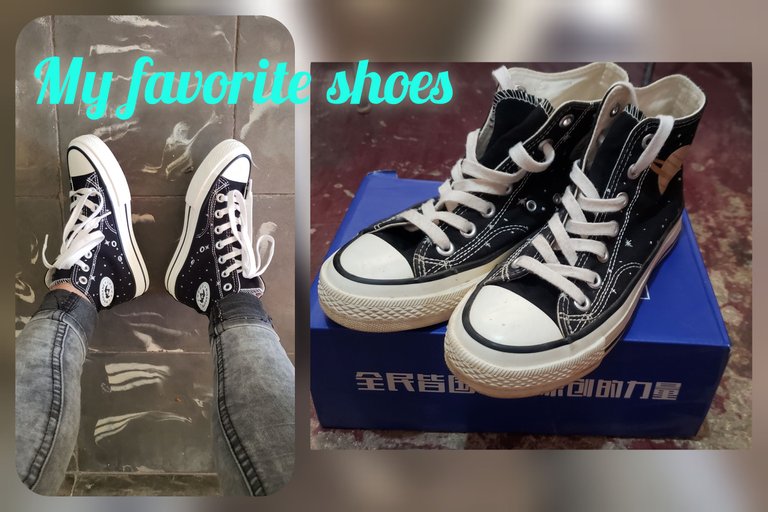 One piece
Do you have a favourite piece of clothing or pair of shoes? Take a photo and explain why it's a favourite item, you can be wearing it or just lay it out on the bed or something, get creative. You must use your own photos for this post of course and it must contain at least 250 words.

My favorite pair of shoes will always be any pair of sneakers that are from the Converse brand or simply that are similar. I recently bought this pair that I will show you now.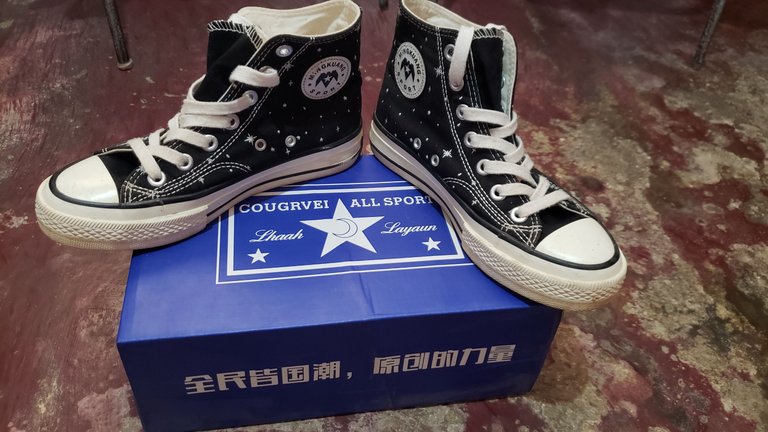 When I saw them in the store I was very excited and I knew I had to buy them, because I feel like I am more myself when I have a pair of sneakers on. I really liked the design they have, first of all because of the black color, I am one of the people who prefer black sneakers over white ones. They also come with a space theme, as they have little stars and in one of the shoes there is a planet, while in the other there is a cosmonaut, very creative.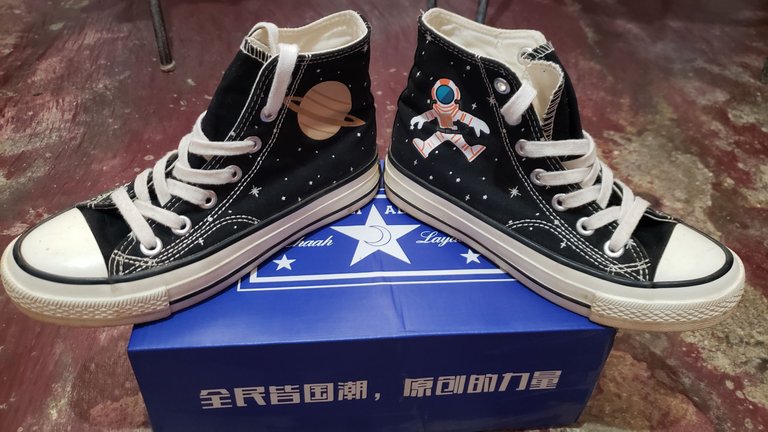 When I first put them on they felt great and I wanted to wear them all the time. In fact, they are the ones I use the most to go to work. I love how I look with them. I think they are very comfortable and they go well with my personal style.
My love for this type of sneakers comes from my adolescence, when I became interested in rock music, especially Avril Lavigne, who became my favorite singer since then, I love both her songs and her style of dress, and in this aspect, this type of sneakers plays an important role.
Anyway, I really love my sneakers and I would like to have many more in the future. Normally girls prefer to wear high heels and dresses, but I have always been very different in that aspect and I prefer it that way. A few simple sneakers can make me happy. It has been a pleasure to share my tastes with you, see you.

All the pictures were taken with my Samsung S9 phone.
The cover picture was created in Incollage.
The banners were created in Ibis Paint by my husband @theoneblog.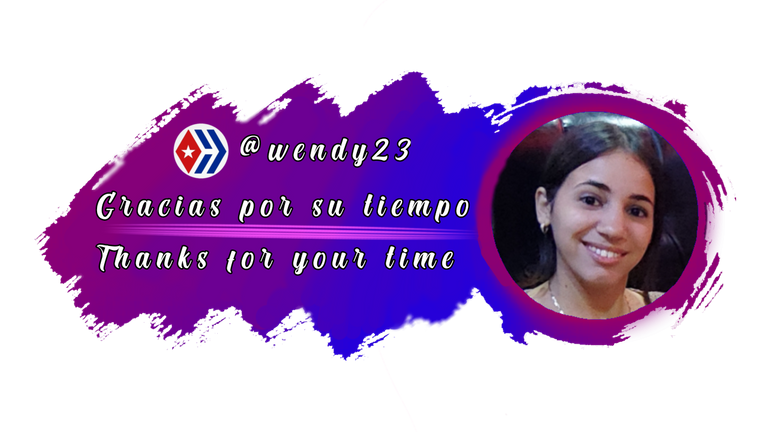 ---
---