Coffee is always delicious in a coffee shop.

☕💕 Hi dear coffee lovers!☕💕
A warm greeting to all of us who are coffee lovers in this #cinnamoncupcoffe community. Coffee Conversation No. 3: A Community Publishing Initiative" and which consists of answering a question that we are asked related to coffee are many sensations when tasting a cup of coffee.


Cappucino and me
I always go out with my friends to a coffee shop, I think it is a nice place where you can connect with a good conversation while you recharge yourself with a good dose of caffeine, I have visited many coffee shops, since I am very passionate about this drink since I was a child, and I can no longer live without it. I enjoy a good coffee at home, but the ones they prepare in the coffee shops are even more delicious, so I don't hesitate to visit them when I have free time, which is quite a lot.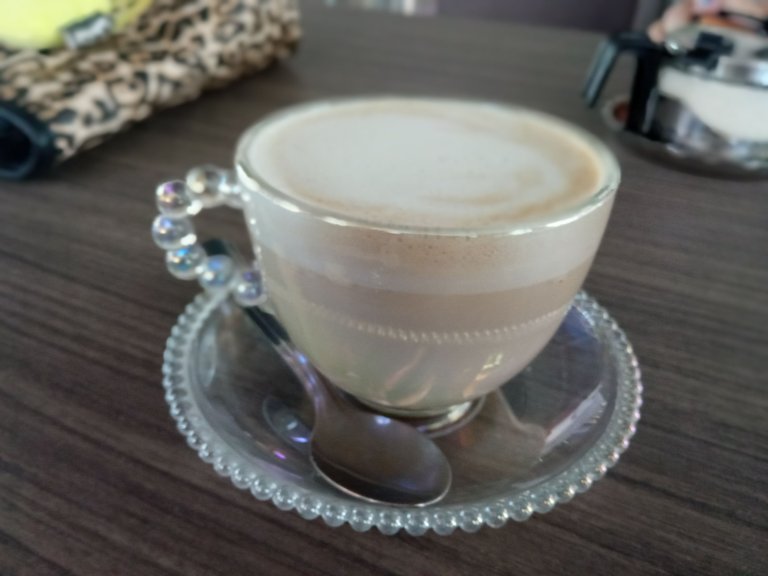 Last week I went out with my dear friend @angelica7, she is as much a coffee lover as I am, so after lunch we ordered a coffee since it was the first time we were tasting in that place, for our taste we were disappointed since it had a lot of milk, but we enjoyed it anyway in the middle of our conversation.
I told her about several coffee shops that exist in my small city, since she had an appointment with a friend and wanted to meet in a nice place like a coffee shop, so I recommended two of them which are my favorites since they offer a good coffee with the flavor of our land.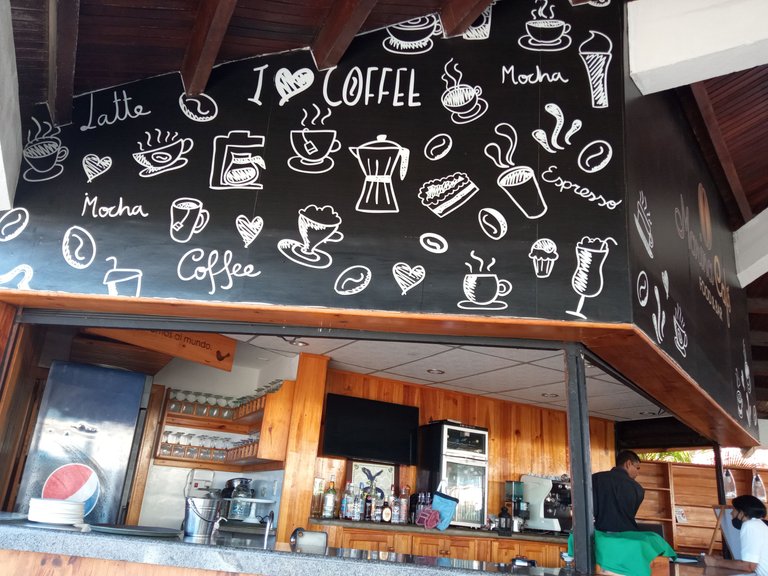 The truth is that in my city there are many beautiful coffee shops, but they offer excellent coffee, some have been maintained by their prestige because they have a good product in addition to the attention, two things that should be at hand when maintaining a business.
These coffee shops maintain a good customer service and offer good products in addition to the variety, there are all kinds of coffee and when I visit them I always vary when ordering a type of coffee, also I usually find many friends, since these places are very visited, the important thing is that I enjoy the environment in which an excellent coffee shop can have.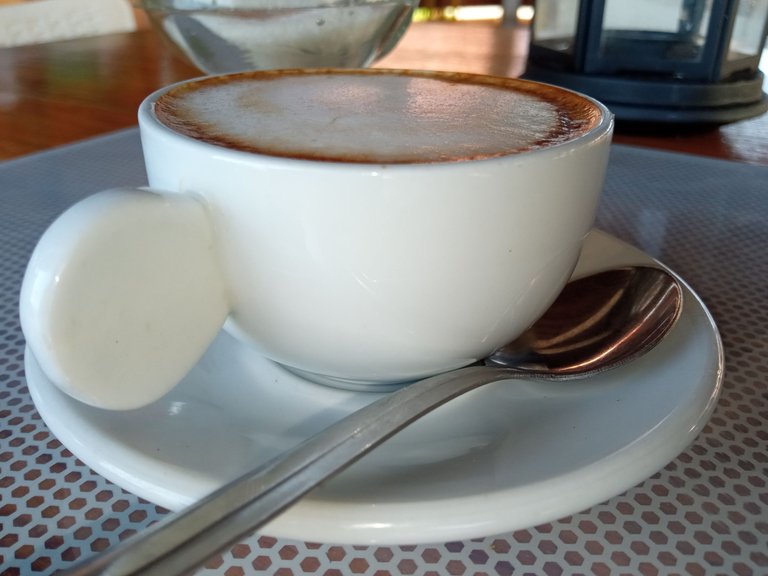 There is another type of coffee shops not so prestigious, but not less important, since they also have good attention and product, they also have their own, are those that undertake a family, I like to see how everyone works together for the sustenance, this place I also visit them, they are not as crowded as the others, they can be quieter, but there is no variety in the types of coffee, it is not prestigious this can be a disadvantage, but I can also enjoy, since the coffee is the protagonist.
I think that both coffee shops or coffee sales have one intention and that is to offer coffee, you can have a date with your friends, partner, family or a work meeting, you can choose from the simple to the prestigious coffee shop, although according to the occasion, you can have a good time as a coffee lover.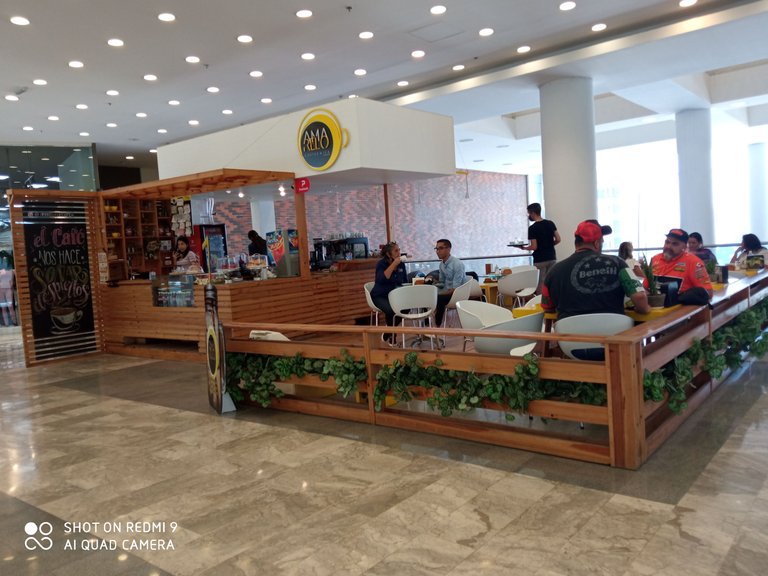 ---
I really liked to do this kind of contest and especially to talk about coffee which is one of the things I enjoy the most in my life, because I like its sweet taste and bitter smell that also I do not miss in my mornings to face my day to day with a lot of energy. Many greetings to my friends @millycf1976 and @leaky20 for creating this contest. Thanks for reading my publication. I invite my friends @yolimarag , @lisbethseijas, @angelica7.

Photos of my property taken from the Redmi 9/// Text translated by DeepL

---

---
---