El valor de la amistad (SPA-ENG)
Bienvenidos a mi blog
Hola amigos hivers! Saludos a esta comunidad de familia y amigos, es un placer estar nuevamente por aquí compartiendo mis vivencias con mis amigos los cuales hacen nuestras vidas de colores, ya que aparecen como amuletos de alegrias.
Hello friends hivers greetings to this community of family and friends, it is a pleasure to be here again sharing in this opportunity my experiences with my friends who make our lives colorful, as they appear as amulets of joy.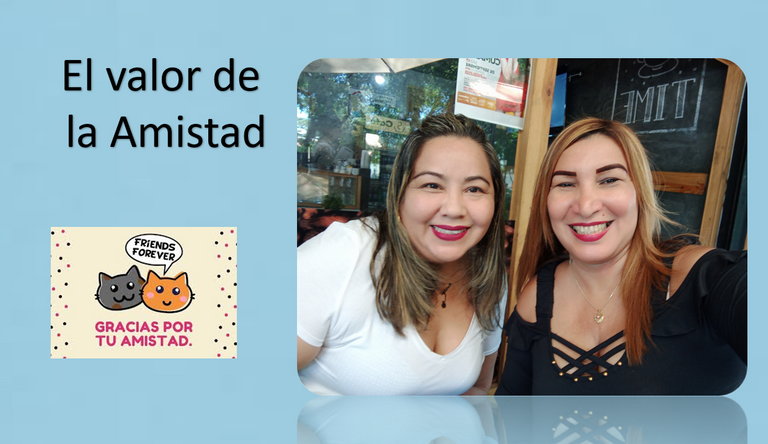 La amistad es como un tesoro, valioso y difícil de encontrar, ya que existen muchas personas que se nos acercan ofreciendo su mano amiga y no es sincera, por eso debemos saber cuando ésta es verdadera y cuando conocemos personas de buen estima, es tan importante saber cuidar este vínculo tan especial que se establece entre personas que sabemos que estarán incondicionalmente a nuestra vida y en cualquier situación que se nos presente.
Friendship is like a treasure, valuable and difficult to find, because there are many people who approach us offering their helping hand and it is not sincere, so we must know when this is true and when we meet people of good esteem, it is so important to know how to take care of this special bond that is established between people who we know will be unconditionally in our life and in any situation that comes our way.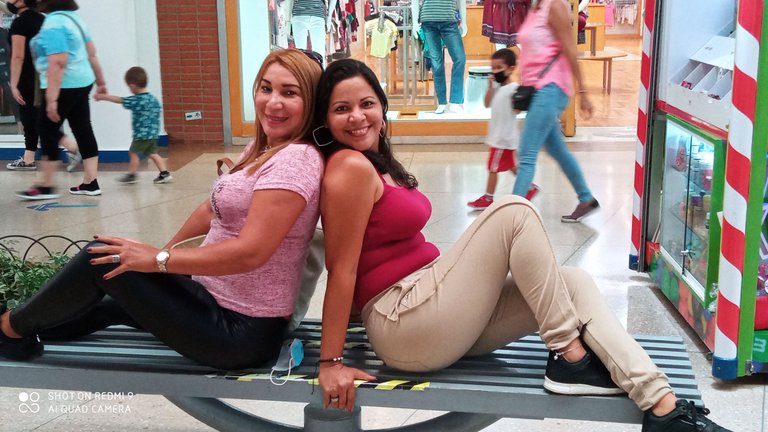 Los amigos verdaderos, son tan esenciales en nuestras vidas que por eso muchos hablamos de la familia que uno elige, porque cuando nos damos cuenta siempre están ahí, en los momentos buenos y en los malos, es decir presentando una ayuda mutua y apoyo, compartiendo alegrías y tristezas. En fin, la amistad es hacer el bien, uno al otro y para ello es necesario el respeto, la estima y mucha comprensión.
True friends are so essential in our lives that that is why many of us speak of "the family we choose" because when we realize that they are always there, in good times and bad, that is, offering mutual help and support, sharing joys and sorrows. In short, friendship is to do good, one to the other and for that it is necessary respect, esteem and a lot of understanding.
---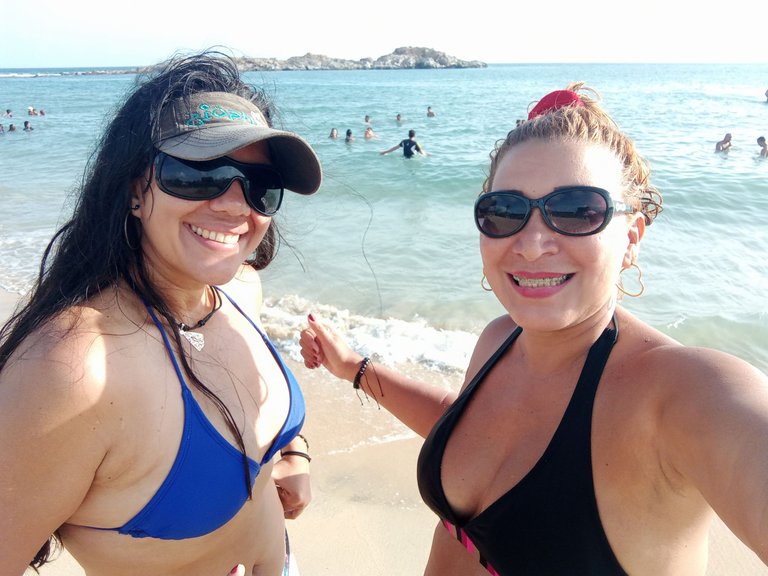 Soy afortunada porque a lo largo de mi vida he encontrado amistades valiosas, ya que llegaron a mi vida para brindarme el lado positivo a mi vida, en momentos difíciles están alli animándome con sus buenos consejos y con su apoyo que me permiten seguir adelante y levantarme de mis caídas rapidamente. Porque cuando recibimos el apoyo, comprensión de un buen amigo es como un balsamo al corazón.
También, están presentes en los momentos felices de mi vida, si cuando celebramos un cumpleaños, una graduación, aniversarios o un día especial compartiendo las alegrias, risas y anecdotas de como pasando sus vídas, también, irme a una cafeteria o a la playa a disfrutar un buen momento, es maravilloso.
I am fortunate because throughout my life I have found valuable friendships, since they came into my life to give me the positive side to my life, in difficult moments they are there encouraging me with their good advice and support that allow me to move forward and get up from my falls quickly. Because when we receive the support and understanding of a good friend it is like a balm to the heart.


They are also present in the happy moments of my life, whether when we celebrate a birthday, a graduation, anniversaries or a special day sharing the joys, laughter and anecdotes of how they spend their lives, also, going to a coffee shop or the beach to enjoy a good time, it's wonderful.
---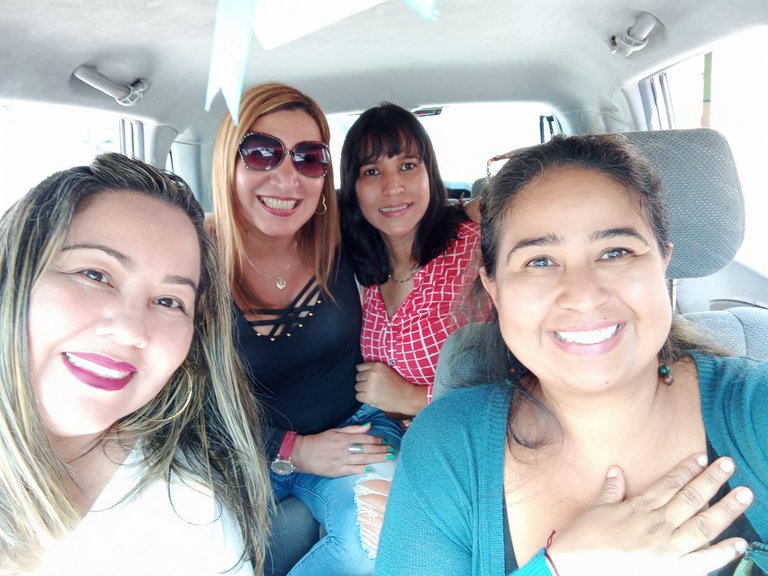 ---
Las amistade en hive
Somos seres sociales por lo tanto es importante relacionarse con personas que te sumen y te contagien de buenas vibras, esas amistades que te inspiran a ser mejores cada día esos amigos lo podemos encontrar también, en las redes sociales necesario como en hive, que existen muchas personas que desde sus publicaciones y sus comentarios nos identificamos con ellas, a pesar que están desde lo virtual pues no exiten barreras para la amistad.
Hace poco se reliazó un meetup en mi cuidad y pude conocer personalmente a muchos hivers, que desde hace tiempo había hecho una amistad y fue algo significativo, ya que la emoción la sentí a flor de piel, es genial compartir más allá de una pantalla, valoré mucho esos momentos.
We are social beings so it is essential to relate to people who add you and infect you with good vibes, those friendships that inspire you to be better every day, those friends we can also find in social networks as in hive, there are many people that from their publications and their comments we identify with them, although they are from the virtual because there are no barriers to friendship.
Recently a meetup was held in my city and I was able to personally meet many hivers, that I had been friends with for a long time and it was something significant, since I felt the emotion at the surface, it's great to share beyond a screen, I valued those moments very much.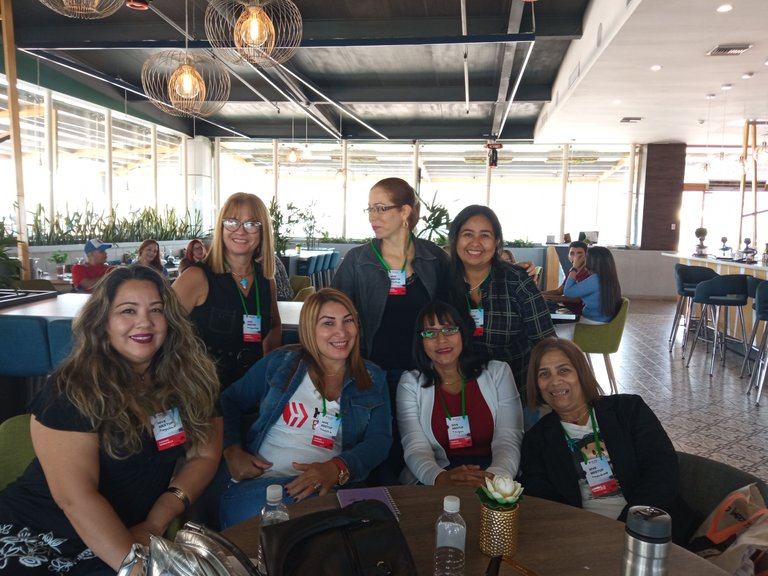 ---
Valoro mucho mis amistades, me muestro tal y como soy ante ellos, y siempre estoy dispuesta desisterasamente a muestrarle mi apoyo, reconozco sus virtudes y defectos y soy de estar en las buenas y en las malas momentos, bien sea para acompañar o para apoyar en la toma de decisiones. Agradezco por le don de la amistad.
I value my friendships very much, I show myself as I am to them, and I am always ready to show my support, I recognize their virtues and defects and I am to be in good times and bad times, either to accompany or to support in making decisions. I am grateful for the gift of friendship.



El texto es original de:
@wendyth16
Todos los Derechos Reservados / © Wendy Hurtado Fotografías tomadas desde mi celular Xiaomi Redmi 9.
The text is original from: @wendyth16
All Rights Reserved / © Wendy Hurtado
Pictures taken from my Xiaomi Redmi 9A phone.

---
---