Thoughtful Daily Post - Best Seasonal Thoughts Contest Update - 2 Days!
Hello again, my friends!!
It's Monday in my world... Getting things ready for the Holiday Season... we've had another entry, so I wanted to give you one more update before the Christmas Festivities start!!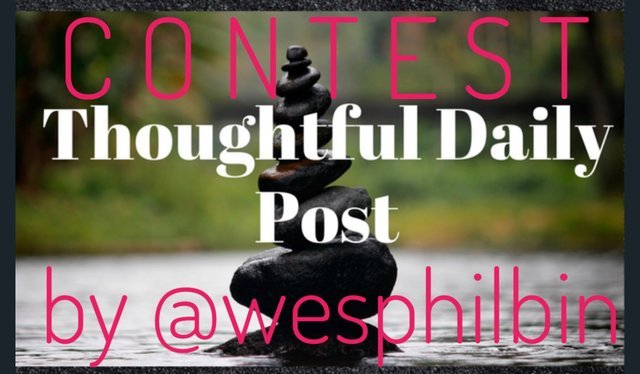 Created using Canva
---
On the 25th of November, I created a contest! You can click Here to see my original post. I wanted to check in with you, and share the participants so far as there has been another participant!

Let's look at the guidelines again:
Only ONE post per entrant!! You have a month, to create a post about your "Best Seasonal Thoughts"!! Create a post, and drop the link below!! You don't have to upvote, but I would appreciate a re-steem... This contest is open to anyone... Please use the #bestseasonalthoughts tag, and the #thoughtfuldailypost tag in your post!




Of course I would ask you to provide your submission on my Original post!

Prizes:
First Place: 5 STEEM
Second Place: 4 STEEM
Third Place: 3 STEEM
BONUS
I will also give the three winning participants 1 SBI Unit each!!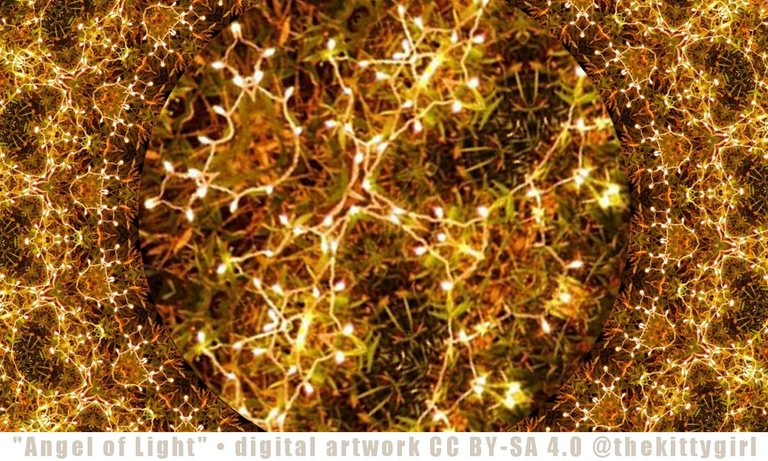 When December 25th rolls around, I will do my best to look at all entries, and get the results as quick as possible!

... And now to the update!


Here's The Entries So Far!!
---
@antoniarhuiz

https://steempeak.com/thoughtfuldailypost/@antoniarhuiz/thoughtful-daily-post-best-seasonal-thoughts-contest
---
@traciyork



https://steempeak.com/thoughtfuldailypost/@traciyork/thoughtfulthursdaythanksgivingthoughts-yhlqm3u7wr
---
@justclickindiva



https://steempeak.com/thoughtfuldailypost/@justclickindiva/thoughtful-daily-post-best-seasonal-thoughts-contest
---
@jaynie



https://steempeak.com/powerhousecreatives/@jaynie/the-email-that-changed-my-life
---
@jamerussell



https://steempeak.com/@jamerussell/best-seasonal-thoughts
---
@snook



https://steempeak.com/dtube/@snook/aykz1iq9qq2
---
@carolkean



https://steempeak.com/thoughtfuldailypost/@carolkean/ridicule-as-a-sport-vs-constructive-criticism-happy-holidays-and-may-family-gatherings-be-full-of-kindness#@carolkean/q2zha0

So then... thank you to those that have submitted their posts so far. I would please remind you to use the #thoughtfuldailypost tag and the #bestseasonalthoughts tag so I can best find your posts, and of course... promote my contest!!
There's still 2 days left, my friends! This will be my last update as we are getting ready to celebrate the Holidays, but as I said... I will get the results just as soon as possible after December 25th...Let's see those #bestseasonalthoughts!
I hope that all of you are able to enjoy this time with family or friends... and remember the reason for the Holidays


#thoughtfuldailypost
#creatingpositivebridges
#steemterminal
#hhym
#steem-aide
#innerblocks
#helpiecake
#steembasicincome
#palnet
#neoxianag
#bestseasonalthoughts
#marlians
#naturalmedicine
#tdp
#steemusa
#steemitasclub
#contest
#mediaofficials
#map10k
#excellentblogpost


to learn more about either of these projects, please visit: @heyhaveyamet or @steemterminal
Awesome Footer Designed By @zord189






Created by @stealthunicorn using Canva
#Steemusa is a growing community of quality-content people from the United States or those living here. Check us out on Discord!



graphic designed by @katysavage
---
---