A gold mine of potential new users that no one is talking about!

I want to help onboard new users to Hive. I personally prioritize it as much as my own success at the platform. The more I feel that Hive has a future, the more time and energy I'll be able to put into it and I feel great about putting more time and energy into this place.
I really applaud the work of #posh and community leaders like @acidyo and @theycallmedan who have led us on the front of traditional social media like twitter and reddit in order to raise awareness about hive. This may be a big reason we were listed by exchanges so readily, it's hard to ignore something that is trending on Twitter.
Any attempt to bring more good users onboard is welcome because our biggest problem right now is our numbers, we don't have enough numbers to convince people that we aren't going anywhere. At steem users quitting was a huge problem but after the last few forks, I think we will keep most new people who join from now on, so long as we engage with them and invite them into our communities.
I realized recently there is a huge potential user base which is not being pursued by the community and I want to change that. Can you guess who that is? Some people like to blog, some don't. This is one group of people you can be sure are willing to blog and to engage. The quality of their blogging may not be incredibly high at first, but when they realize putting in some extra effort will pay off and when they start to connect with each other to form their own smaller communities, they'll be super motivated.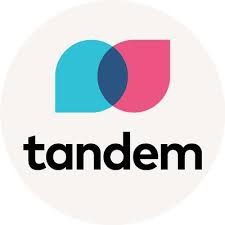 I'm talking about language learners.
There are endless amounts of people studying languages who are lacking the motivation because learning from a class or book isn't fun. Social media has the potential to make it more fun which is why language apps are booming right now, but add blogging and monetization and it can really fuel motivation. Some people have caught on already but if we make an effort to introduce hive as a supplement to language exchange apps, it could create a chain reaction of new users swarming to hive.
Hive user brings language exchange partner to hive. New user likes Hive. New user brings their other language exchange partner to Hive. It can be an endless cycle, and maybe we could even reach out to Tandem or italki and build a partnership.
People could easily make hive part of their study routine and make some decent content and connect to others in the process. They will have a chance to make new friends and get paid to study their language of choice, creating a positive feedback loop of learning and connecting and getting paid.
Bilingual posts rock, they give us a chance to connect to people from unfamiliar cultures.
On the language learning app front
I've been using tandem a lot recently to meet new people and to practice different languages. Everyone is super friendly and you can find a handful of new friends in just minutes. Anyone studying a language should use it!
or here with Android
invite code: 5Z8OGK8F
It gives you an instant and casual way to practice and make friends.
Duolingo + tandem + hive + a class or teacher is really a perfect combo for learning a language. I say that as both a student and a teacher of language. Only one costs money (a teacher), and Hive pays you so in the end you can break even and still have a teacher like myself to help you along the way.
Once you are there, don't just obsess over Hive to everyone you meet. Get to know people and casually find an excuse to drop a link to a hive article. I'll tell you the perfect kind of hive article to share.....
On the hive front
You want to show your language exchange partner a post that they can make themselves.
Writing a blog in a second language or a bilingual post is a great way to study and also a great way to make new friends from the culture you are learning. That's why I started Language Exchange! which I haven't gone about promoting much yet but will in the coming weeks. This community will work really well to encourage people to post bilingual and get to know each other.
I know @clixmoney has also started the Hive English Club group and that @kendewitt runs @coolenglish for Japanese students of English. Hopefully we can come up with more ways to work together on building the language learning community at hive and welcome these new users. I urge them to try some of the ideas I've laid out here.
I am personally posting in a variety of communities including the language exchange group, the Indonesia group, OCD, and others to engage with as many people as possible.
My personal Language project at Hive
In my personal project "30 Days of....", I will regularly post blogs in a certain language and engage with the Hive community of said language. Through this, I can not only keep a good habit off practicing my target language and earn hive, I can also reach a new community on hive and make friends.
A bilingual blog in your target language is the perfect post to show these new friends from tandem or italki. Send them one with decent payout, something relatively easy, with some comments if you can. Let them see that they could be connecting with people while getting paid and practicing and we can create a positive feedback loop of new users who will recruit new users,. I'm willing to bet that a huge percentage of people we take a few minutes to get to know will want to join. Just don't make it the only reason for interacting with them on tandem, they won't appreciate that much and it isn't how you make friends. If you aren't really interested in studying a language at all, this initiative isn't for you, but please share it with your friends anyway because maybe they will want to participate.
I'm personally starting with 30 Days of Indonesian. My first post got 3 comments and these are not lazy comments either, they're thoughtful and engaging and people who I genuinely feel interested in. Nice huh?
I'll be posting a blog at least every other day (hopefully every day) where I share some new things I've learned about Indonesia, questions I have for locals, some practice in Indonesian and my experience with this whole #30daysof project. Many times I will write a simple blog in Indonesian and then a longer explanation in English.
I also search for posts I like with the #indonesia tag, give some nice upvotes and comments every day and hopefully support a few undervalued posts. Give some love to the community and encourage them to stay and build it up. I will try to leave a bilingual comment on a few posts every day for practice. I've already connected with two users who share content that I like a lot and it's just barely my second day!
(I'll also double post on steem and see if I can bring some of those people over ;-) I believe some people outside the English, Chinese and Korean community may not have gotten a full picture of what was going on.)
This isn't just for personal gain and the benefit of hive, it's also to create bridges between different communities and cultures so I'm super excited about it.
On the Twitter front
Here is the icing on the cake. We are already doing a lot of #posh promotion, where Hive users post links to their Hive posts with a #hive tag to raise awareness about Hive. When we add in a language and country tag such as #indonesia and #indonesian or #french and #france, we can attract the attention of more people in this country or people who are learning that language. If more of us here can do that, it'll target some of our #posh efforts to specific communities which is could potentially be even more effective.
If we can generate any kind of feedback loop, we can also get new Indonesian users doing posh with the same #indonesia tag (or #france tag), and then hopefully they can find some students of Indonesian or French who will also use the posh tag and it will build up stronger communities for each language and each culture at Hive and also bridge them with the English community, which helps keep users and makes a better ecosystem.
Now is the perfect time for this
Many people are still limiting their social contact and have some extra time that they could be using more productively. We want to show them hive when they have time to get started and build connections that will keep them here.
It's also a way to get your mind off corona and post about something other than "today I watched more netflix, here is my cat". Instead you can say that in a second language! 😂
In conclusion
Part of what I miss about my early days at Steem was that we seemed to have a huge community for every country and every language and culture. Many of them were posting crap and didn't stick around, but that was also because the whole ecosystem had a lot more flaws the didn't incentivize quality and engagement.
Hive feels a lot less money focused and a lot more community focused than steem ever was despite having better distribution of rewards and for many users, better payout. That's why I think this time, most of those new users won't leave, I think they will feel encouraged to make more effort towards quality and community connections. They will see real effort paying off. Some will leave after they discover it isn't a get rich quick scheme but many more will stay and become valuable members of the community!
Join Language Exchange! and start posting!
And The Hive Language and Culture Exchange discord (no post promo)
I look forward to getting to know the Indonesian community this month and hopefully the Spanish community next month!
Which countries people do you aim to connect with?
---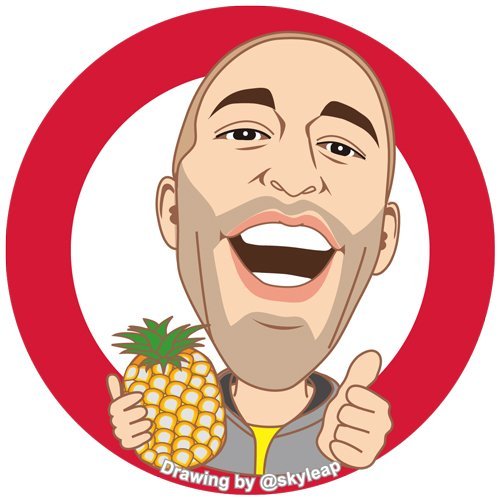 Join The Deadpost Initiative and revive old posts for payout, engagement and prizes
---
---