Primitive Man Painting - by @Wien-art
Hello OnChainArt friends all over the world how are you all greetings,
This is my first post, I hope you like it. I hope that I can become part of the big family of the OnChainArt community.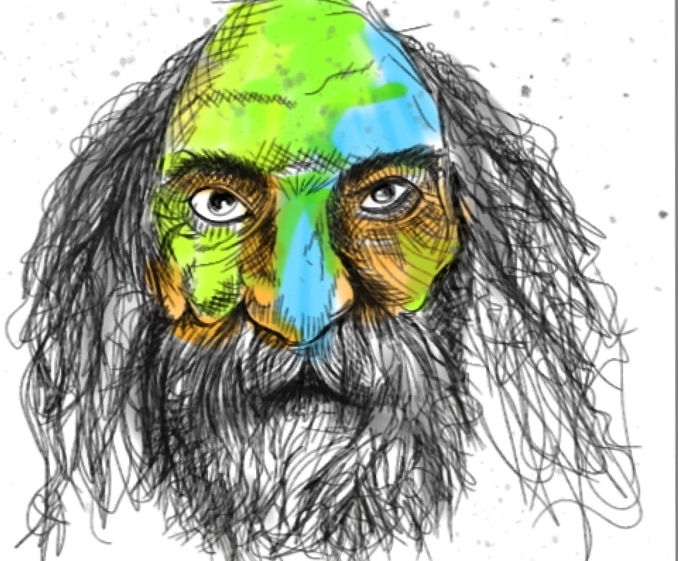 Well this time I want to share my creativity. how to make a scribble art painting, making this painting is very easy if we want to learn, maybe it's not as easy as people can or are interested in scribble art, so if we like expressionist style paintings, the process of making it is fast and makes unique results, in my opinion scribble art this is a random scribble that has a different nuance from achromatic painting, this painting has a texture of black, dark, light, and color scribbles, so this scribble art painting certainly has its own uniqueness. then in making this painting, we first make a sketch of the object we want to make a painting, and after the sketch is formed then we give streaks on the dark and light parts so that the lighting on the face is more realistic, so that it takes the shape of the original face.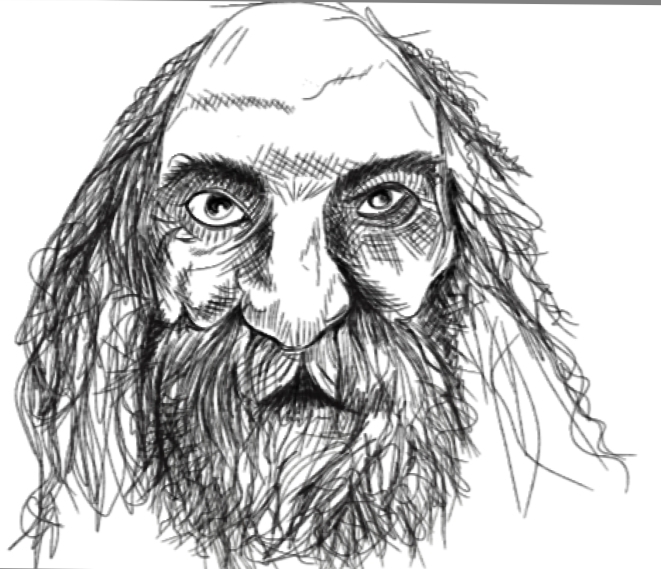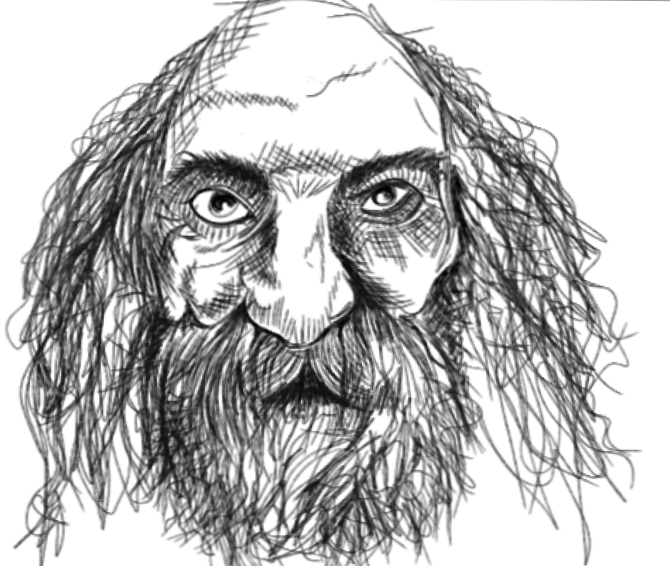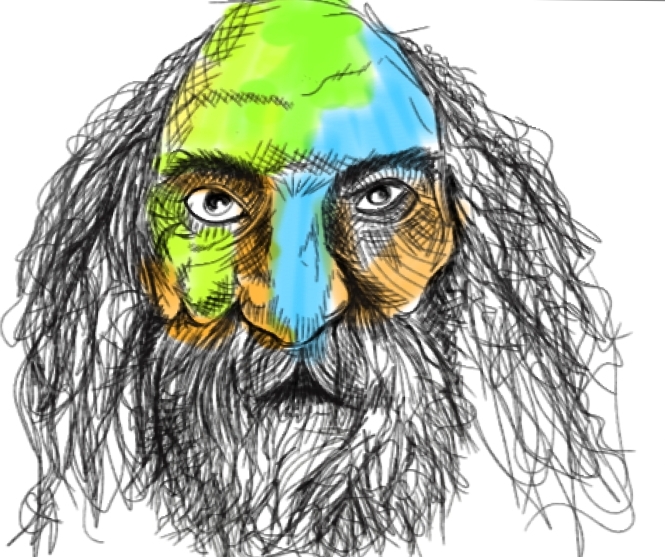 this painting that I made is a painting of primitive people and this photo is a quote from google, for me to make an object of painting,
This scribble art painting may not be as good as a professional artist, of course there are still many shortcomings in making this work of art, the limited knowledge I have is very little, please understand.
So for those of you who want to try to make a painting like this, first you can learn how to make dark and light strokes. If you have mastered it, start trying to make your own face painting, to what extent are the results of the similarity we have. and I'm sure if we are diligent, the better the results we have, actually this painting is very unique and the way to do it is very easy.
I usually make this scribble art when I'm on break from my work. I always take the time to make scribble art paintings, I think this painting is very fun, we only use pencils, dyes and a piece of paper to make this painting.
it takes about 20 minutes to complete, very simple isn't it ..??.
Well my friends, maybe that's all I can share. On this occasion, if you want your beautiful photos to be painted, or photos of your favorite actors, you can comment below, thank you my friend
GOOD LUCK ALWAYS OnChainArt COMMUNITY.
---
---