Random collection in achromatic - Monomad Challenge [ENG/ESP]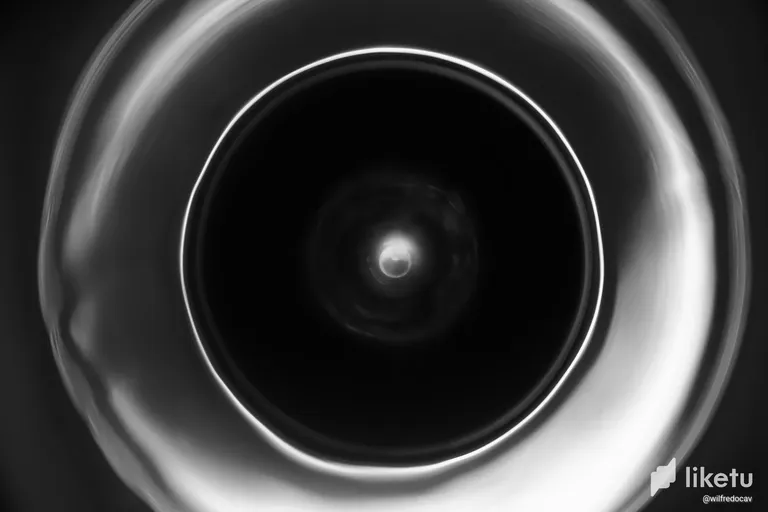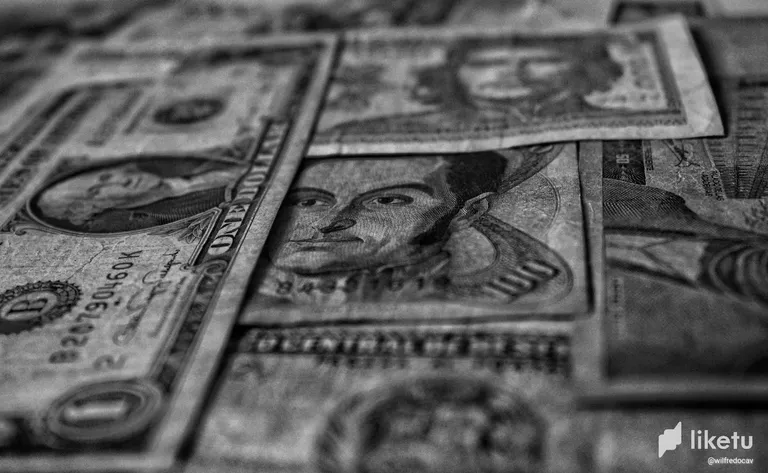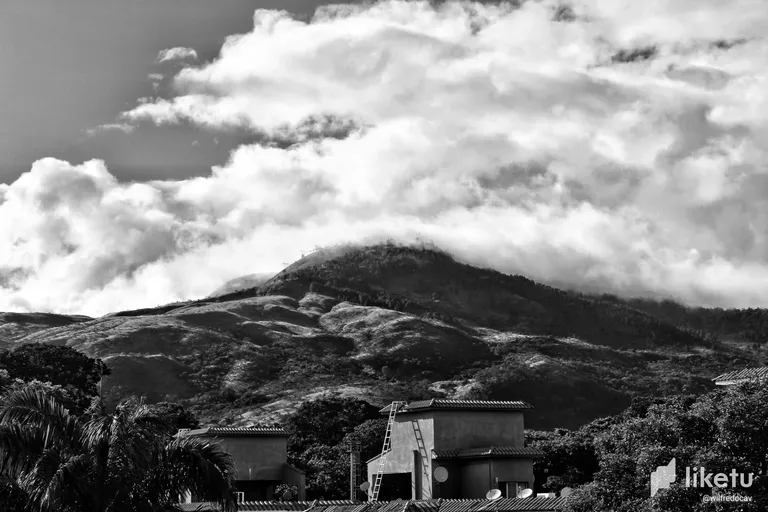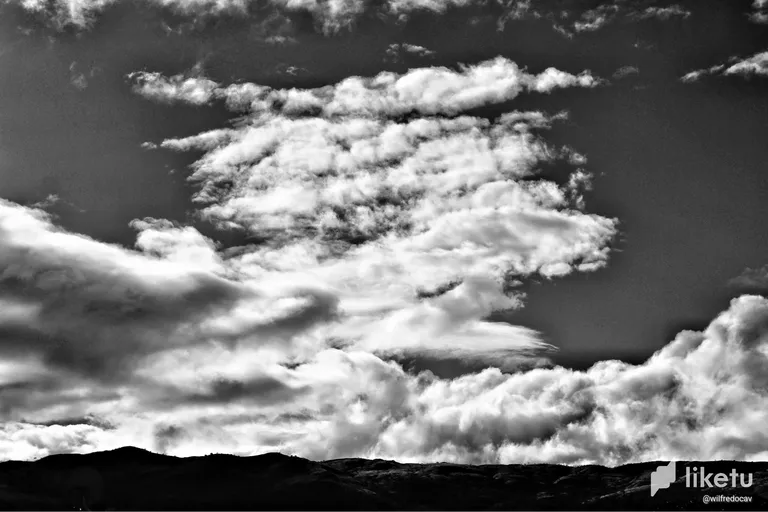 Greetings to all friends and lovers of the achromatic world, and as it is well deserving for today I simply present 4 black and white photographs, which vary by their theme. It is part of the whole collection or photographic portfolio, that every day I am accumulating, as well as part of my practices in photography, because every day I seek to learn more about the great world of photography, and especially with the technique of black and white, which for over 100 years has left an indelible mark on the art of photography.
For this occasion as part of this collection, first of all the first photograph, which was simply to capture a play of light, which came from one of the lamps in my apartment, in the end I liked the result, for the texture and contrast achieved, in the same way as it is degrading the shades within the same image.
As a second image, it is a composition where at first sight a series of old banknotes of some countries, where I wanted to capture a greater texture, which naturally can be found in these banknotes, but also by the weight of being part of an antique.
And finally, the two photographs that end this series, have a greater focus on the contrast that can be achieved with the sky and clouds, on the one hand composed together with a mountain and on the other hand an image where the skies and clouds are more denoted, as major protagonists of the compositions, which are perfectly in black and white.
All the photographs are of my authorship and were taken with a Canon T3i camera.
Español
Saludos a todos los amigos y amantes del mundo acromático, y como bien es meritorio para el día de hoy les presento simplemente 4 fotografías en blanco y negro, que varían por su temática. Es parte de toda la colección o portafolio fotográficos, que cada día voy acumulando, así como también parte de mis prácticas en la fotografía, porque cada día se busca aprender más sobre el grandioso mundo de la fotografía, y sobre todo con la técnica del blanco y negro, que desde hace más 100 años ha dejado una huella imborrable en el arte de hacer fotografías.
Para esta ocasión como parte de esta colección, en primer lugar la primera fotografía, que simplemente fue captar un juego de luces, que provenía de una de las lámparas de mí apartamento, al final me gustó el resultado, por la la textura y contraste logrado, de la misma forma como se va degradando las tonalidades dentro de la misma imagen.
Como segunda imagen, se trata de una composición donde se complemente tal a primera vista una serie de billetes viejos de algunos países, donde quise captar una mayor textura, que naturalmente se pueden encontrar en estos billetes, pero además por el peso de ser parte de una antigüedad.
Y por último, las dos fotografías que finalizan este seriado, tienen un mayor enfoque al contraste que se puede lograr obtener con el cielo y las nubes, por un lado compuesto conjuntamente con una montaña y por otra parte una imagen donde se denota más el cielos y las nubes, como mayores protagonistas de las composiciones, que quedan perfectamente en blanco y negro.
Todas las fotografías son de mí autoría y fueron tomadas con una cámara fotográfica Canon T3i.
---
For the best experience view this post on Liketu
---
---