The embrace of the shadow - Monomad Challenge [ENG/ESP]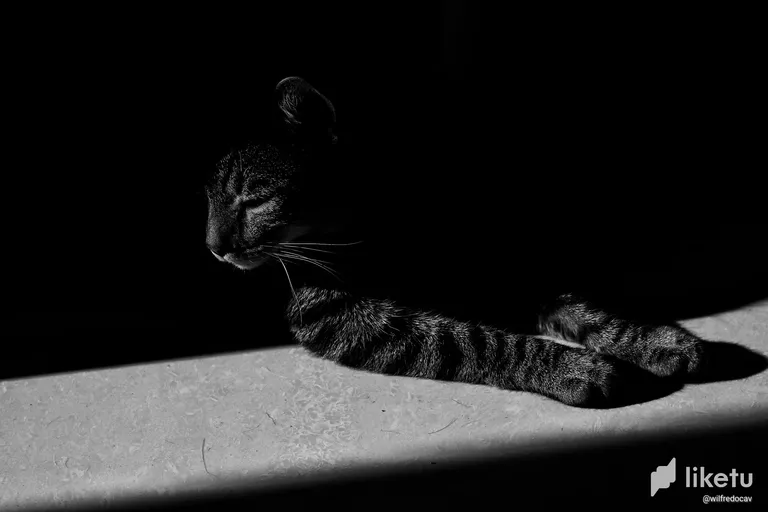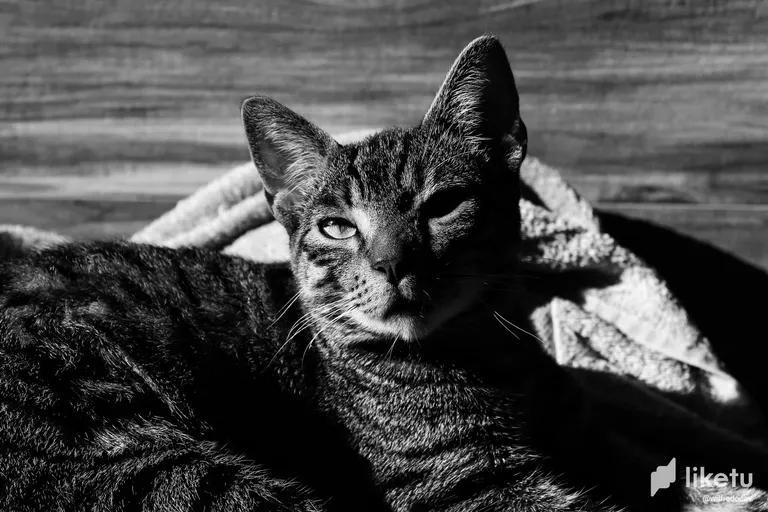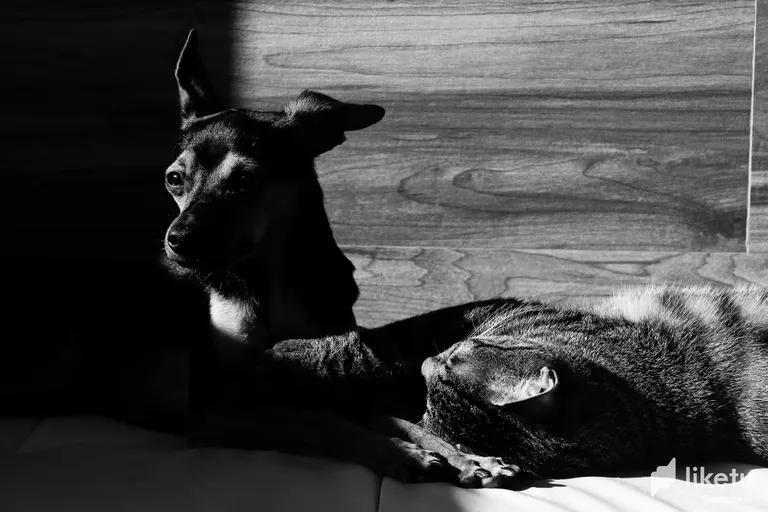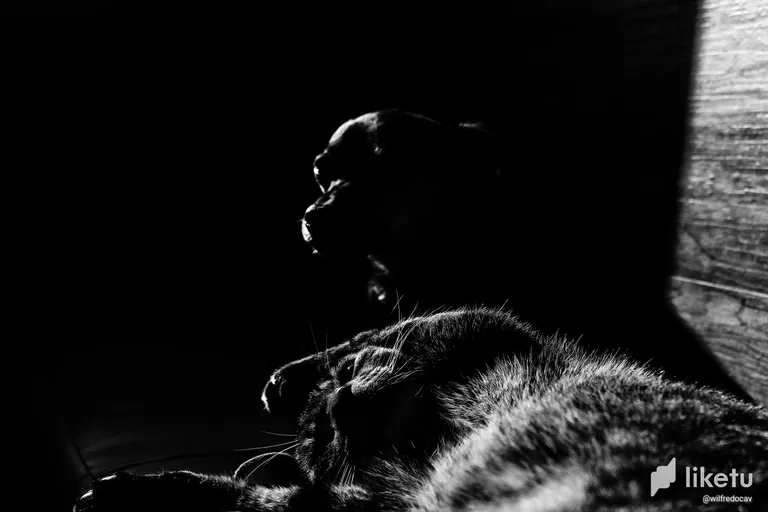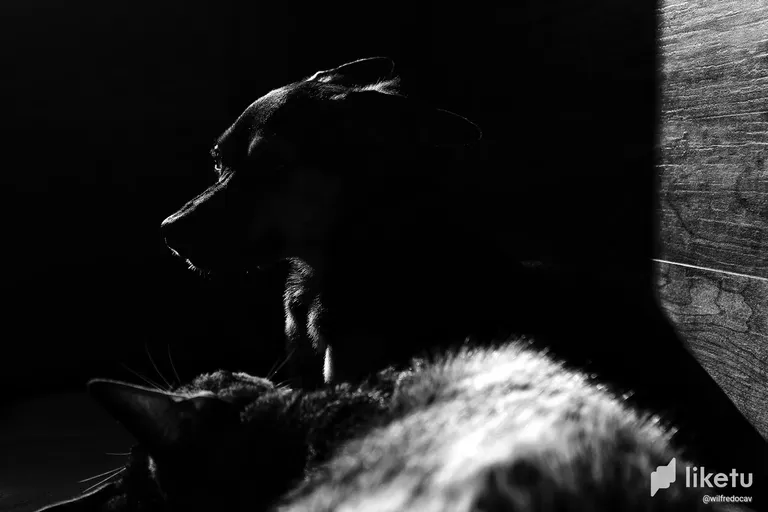 The title for this publication refers to what is literally seen in the photographs, the shadows or those parts where the tone is darker, as if I were embracing the photographed targets, which consist of the little ones of the house, on the one hand my little dog Mia and my cat Dio, who posed for a while in front of the lens of my camera.
And as usual in my photographic compositions, now I always keep in mind the element of shadows and light that fall on the subjects I want to photograph. Not only in this type of objectives such as animal portraits, but also in objects or even architectural works, where you can perceive an influence of the shadow on these objectives.
Of course, for this session of 5 photographs, I was guided by the incidence of the shadows and how I could capture a better harmony, that could capture that contrast that subtly marks partially the illuminated parts of the animals and the other darker parts. In that sense these compositions were based, a session where these details are also highlighted in the figuration within the photographic frame.
Because this is what the embrace of the shadow consists of, in capturing those images where the shadows do the work of the composition, and where I as a spectator with camera in hand simply capture what I am seeing at that moment, it is the magic of photography, which lends itself in circumstances where it is merited.
All photographs are my own and were taken with a Canon T3i camera.
Español
El título para esta publicación hace mención a lo que literalmente se ve en las fotografías, las sombras o esas partes donde la tonalidad es más oscura, esta como si estuviese abrazando a los objetivos fotografiados, que constan de los pequeños de la casa, por una parte mi pequeña perra Mía y mi gato Dio, que se posaban un rato ante el lente de mí cámara fotográfica.
Y como ya es usual en mis composiciones fotográficas, ahora tengo siempre presente el elemento de las sombras y luz que inciden sobre los motivos que busco fotografiar. No sólo en este tipo de objetivos como lo son los retratos de animales, sino también en objetos o incluso obras arquitectónicas, donde se pueda percibir una influencia de la sombra sobre esos objetivos.
Por supuesto, para esta sesión de 5 fotografías, me guié por la incidencia de las sombras y de qué manera podía captar una mejor armonía, que se pudiera captar ese contraste que sutilmente marca parcialmente las partes iluminadas de los animales y las otras partes más oscuras. En ese sentido se basó estas composiciones, una sesión donde se resalta también esos detalles en la figuración dentro del encuadre fotográfico.
Porque en esto consiste el abrazo de la sombra, en plasmar esas imágenes donde las sombras hace el trabajo de la composición, y donde simplemente yo como espectador con cámara en mano hago la captura de eso que estoy viendo en ese momento, es la magia de la fotografía, que se presta en circunstancias donde se amerita.
Todas las fotografías son de mí autoría y fueron tomadas con una cámara Canon T3i.

---
For the best experience view this post on Liketu
---
---