Towards the infinite sea [ENG/ESP]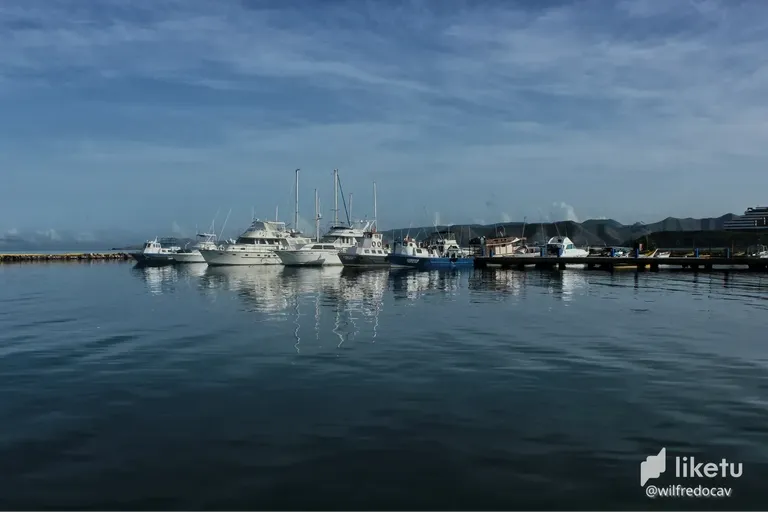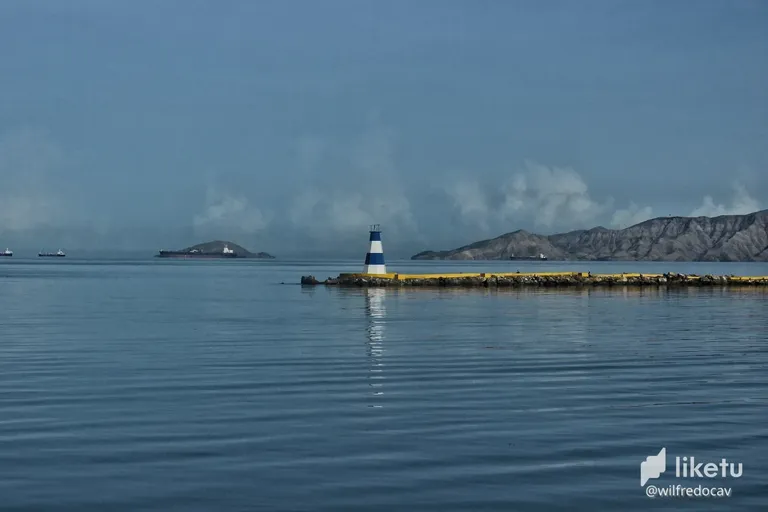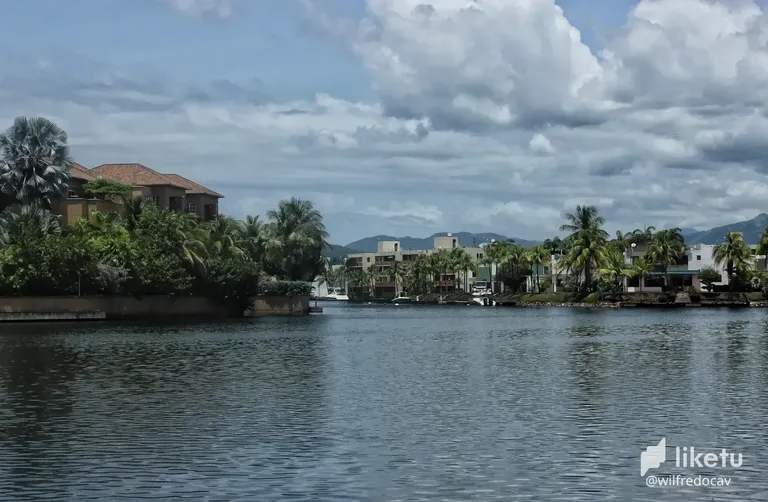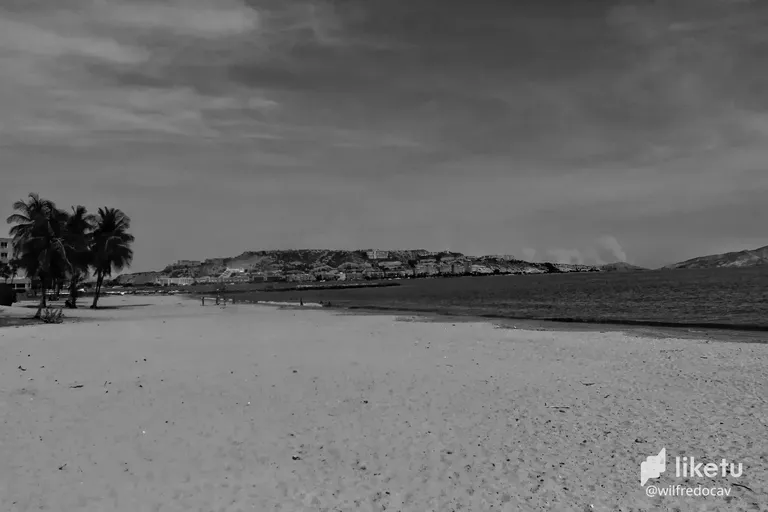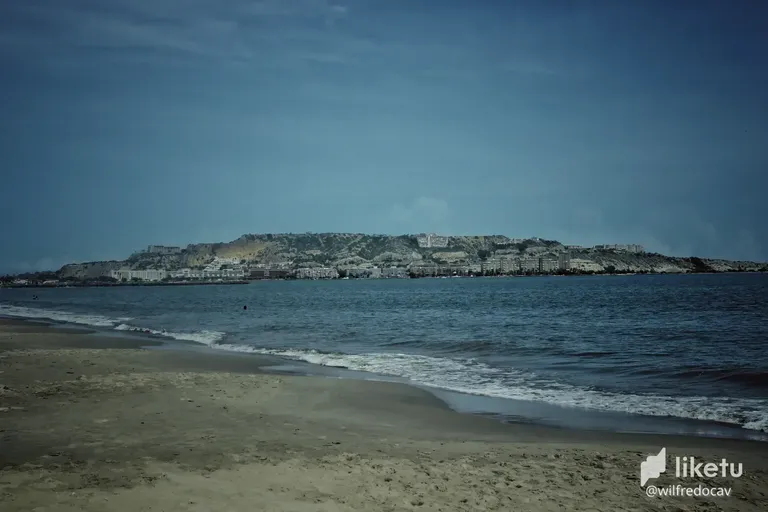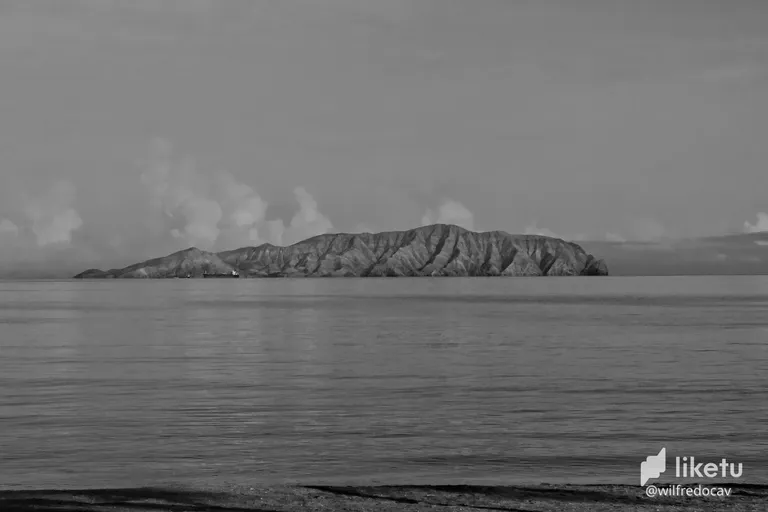 For today I share with you several photographs where the main protagonist in the photographic framing is the sea, and although I don't like the beach very much, even sometimes I can go with the family and I don't usually go swimming, what I do like is to take some pictures when I visit some of the wonderful beaches in Venezuela, which usually have their own charm and are beautiful.
From this compilation that I am publishing, all the pictures belong to places like the coasts of Puerto La Cruz and Lechería, Anzoátegui state, which without a doubt are perfect places for all the people who like beaches, in most of the occasions many of these beaches are calm and have an impressive view that makes connection to the infinite horizon towards the Caribbean Sea.
Besides including the sea as one of the photographic objectives, I also tried to compose with other objectives such as some boats, docks and even the view of a hill or part of the coast of the same beach in different angles from the point where I was, in such a way creating that harmony that one seeks in the photographic compassion.
On the other hand, with respect to the technical basics of the photographs, in some we see the execution of the achromatic and the others in color, while the configuration of the same, being a very sunny day and with intense sunlight, I always used ISO 100 and a shutter speed that could vary between 1/1500s to 1/2000, depending on how direct could be the incidence of sunlight on the photographed objectives.
All photographs are my own and were taken with a Canon T3i camera.
Español
Para el día de hoy les comparto varias fotografías donde el mayor protagonista en el encuadre fotográfico es el mar, y aunque no me gusta mucho la playa, incluso hasta a veces puedo ir con la familia y no suelo bañarme, de lo que si me interesa y me gusta es sacar algunas fotografías cuando visito algunas de las maravillosas playas en Venezuela, que por lo general tienen su propio encanto y son hermosas.
De este compilado que estoy publicando, todas las fotografías pertenecen a lugares como las costas de Puerto La Cruz y Lechería, estado Anzoátegui, que sim duda son sitios perfectos para todas las personas que le gustan las playas, en la mayoría de las ocasiones muchas de estas playas son calmadas y tienen un vista impresionante que hace conexión al infinito horizonte hacia el mar Caribe.
Además de incluir al mar como unos de objetivos fotográficos, también traté de componer con otros objetivos tales como algunas embarcaciones, muelles y hasta la vista de un morro o parte de la costa de la misma playa en diferentes ángulos desde el punto donde me encontraba, de tal forma creando esa armonía que uno busca en la compasión fotográfica.
Por otro lado, con respecto a los fundamentos técnicos de las fotografías, en algunas vemos la ejecución del acromático y las demás a color, mientras que la configuración de las mismas, por ser un día muy soleado y con intensa iluminación del sol, siempre utilicé ISO de 100 y una velocidad de obturación que podía variar entre los 1/1500s a 1/2000s, dependiente de que tan directo podía ser la incidencia de luz del sol sobre los objetivos fotografiados.
Todas las fotografías son de mí autoría y fueron tomadas con una cámara fotográfica Canon T3i.
---
For the best experience view this post on Liketu
---
---