Resolution for 2021 not met..the way forward.
Alot of people tend to participate in what is popularly called "A New Year's resolution"..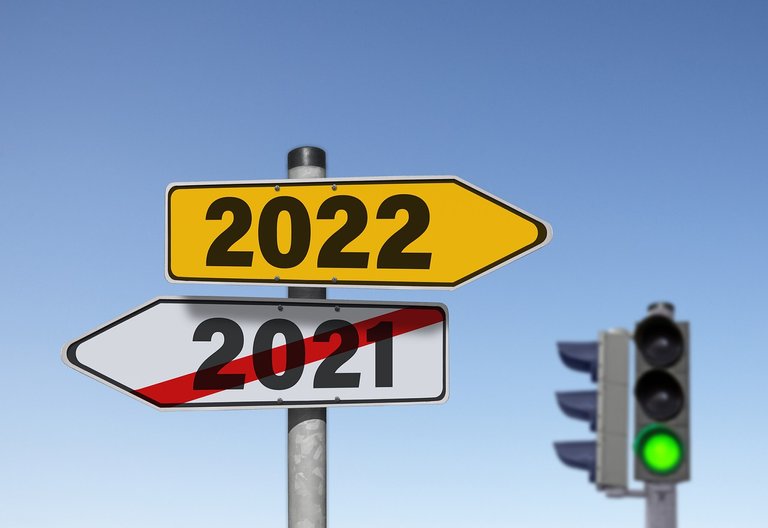 Photo credit
This can be referred to as a tradition, which is most common in the different parts of the World , it involves an action whereby a person will resolve to continue some certain good practices or even change an unpleasant or undesired behaviour or trait , the accomplishment of a personal goal, or be able to otherwise improve major part of their life at the start of a new year....
Different situations and reasons will determine the yearly resolution of each individuals , for example someone who is addicted to gambling might decide to have a new year resolution that they will never gamble anymore , or for example someone who is addicted to porn then decides to create a resolution that they will not watch porn anymore..etc.
A person can create new year resolution concerning any aspect of their life which they want to change or improve on..
The sad part is that it is not all the new year resolutions that we might be able to achieve successfully , you might be lucky to achieve everything but incase you do not achieve all the resolutions , do not let that make you feel hurt or sad..
My resolutions for 2021 are many and I was not able to achieve up to twenty percentage of it , it was worrisome and dissapointing for me but I later had to accept the reality on ground and just ensure that I do not allow that to get my head messed up .
The truth is that , sometimes no mater how hard you try , there will be some situations which might make some of your resolutions not to be successful , when such situations arises and you did not meet up with many of your resolutions , do not allow that to discourage you from creating future resolutions, resolutions can be a good way to create an effective timeline for yourself to achieve your goals and plans..
If your 2021 resolutions seems to be failing , do not worry you can still try again as we move closer to another year , do not get discouraged , because your resolutions were not successful this year do not mean you can succeed at it next year...you just have to remain focused and stay determined..
Making Resolutions is a bold statement on its own , it shows that you are truly willing and determined to make effective plans which will make your life better and more interesting..
The resolutions helps you to be able to get more focused in whatever you plan to do , it makes you to stick to what you want or want to achieve, resolutions makes you to give your ALL into those things which you want to achieve , it makes you to become a person who is more determined and more positive about life..
The resolutions is also a way to help you seek a better approach to failures in life , the challenges in life , the various problems you might be experiencing already , resolutions helps the person to create their vision and be willing to work on how to make it become a reality...
---
---