Entry to the Round 238 Shadowhunters Contest - Window Shadows / Sombras del Ventanal
ENG
Window Shadows
Spring has formally begun here in Argentina, the last season of the year where the beauty of flowers is present. The Sun dresses up every day, shining brighter, in order to provide warmth after an intense winter. Today, I have decided to take advantage of the morning and spring rays to illuminate my home with natural light, so I have opened doors and windows to let the biggest star pose in each sector of my residence where it can be present. This is how I have been able to capture this image of the shadows of the window reflected on the floor, it is located on the wall that divides the balcony from the living room. May this spring be for everyone the rebirth of good news and the blossoming of new dreams.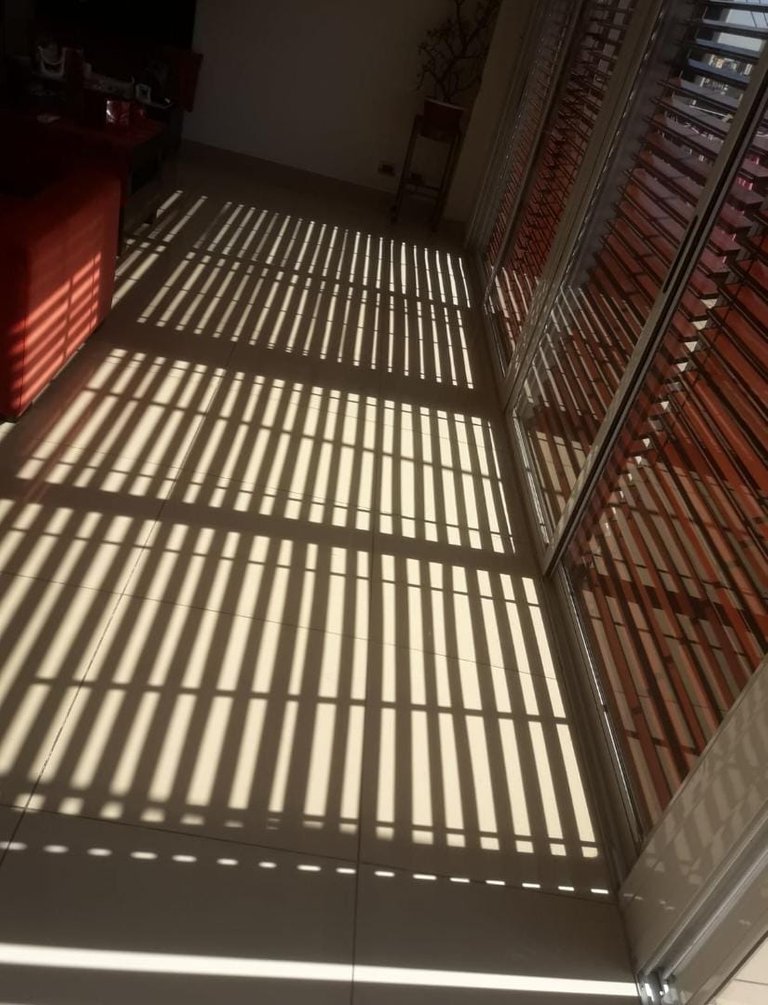 ESP
Sombras del Ventanal
Ha empezado formalmente La Primavera acá en Argentina, última estación del año donde la belleza de las flores se hace presente. El Sol se viste de gala cada día, brillando más, para así proporcionar calidez después de un intenso invierno. Hoy, he decidido aprovechar los rayos matutinos y primaverales para iluminar mi hogar con luz natural, por lo que he abierto puertas y ventanas para dejar posar el astro mayor en cada sector de mi residencia en que se puede hacer presente. Es así, cómo he podido capturar está imágen de las sombras del ventanal reflejadas en el piso, el mismo, se encuentra ubicado en la pared que divide el balcón de la sala de estar. Que está primavera sea para todos el renacer de buenas nuevas y el florecer de nuevos sueños.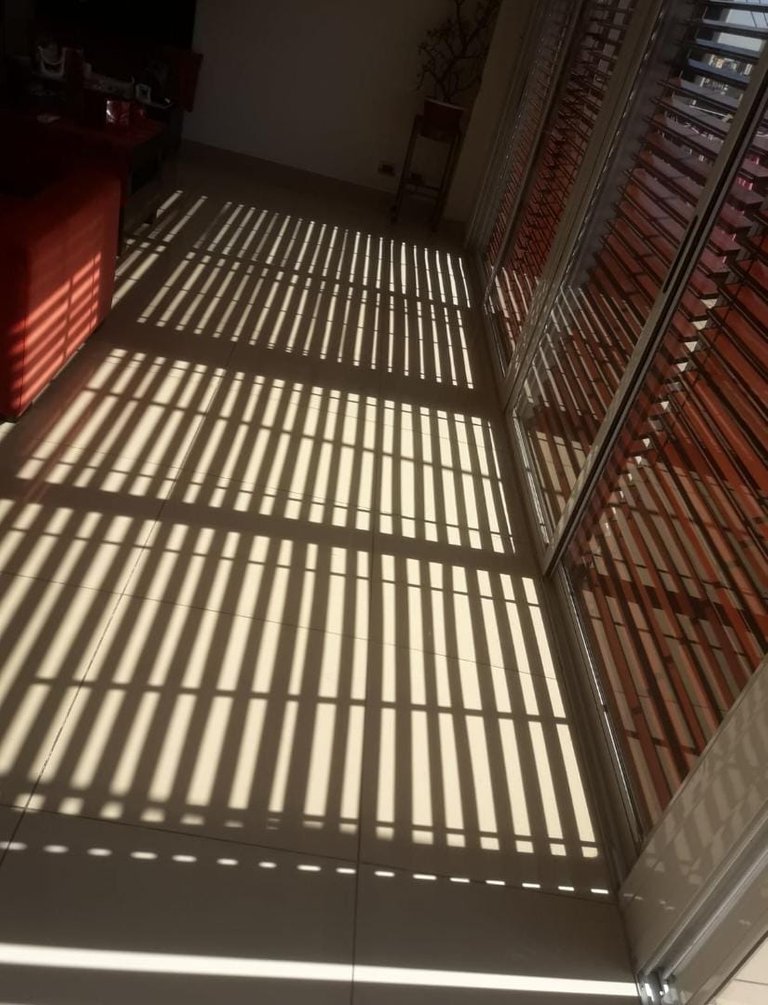 ---
---