My positive influence to my country to a better place

If I could influence anyone on the planet, I could influence government and people in my country through my talent because I see how people are suffering in my country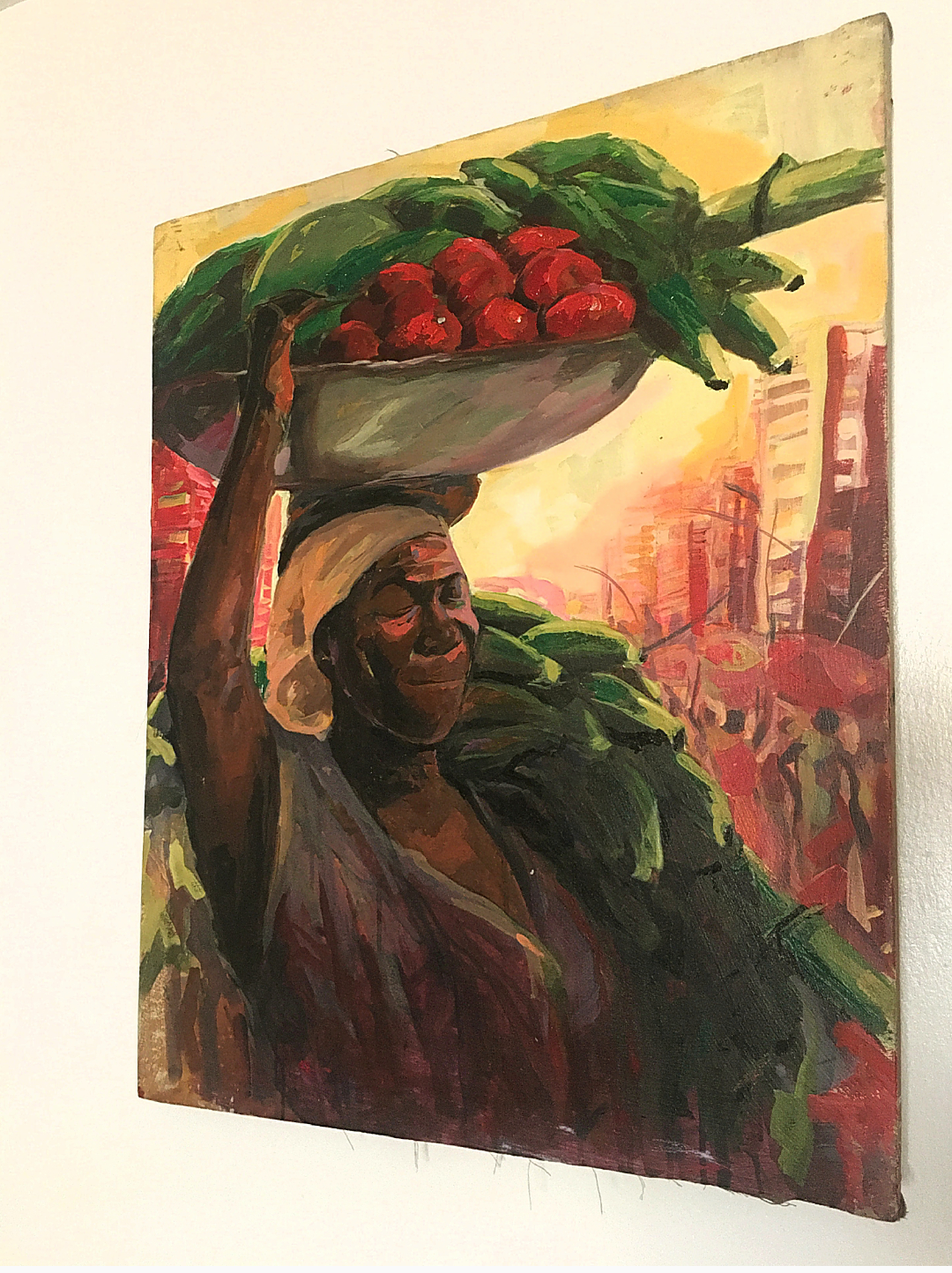 The painting depict the harsh reality of my country, how people are handworking and still suffering in my country
"Nothing is permanent here, except suffering. No job security, no safety clothing nor gadgets. Accidents are common. Bad roads. Every worker here would leave if they had a choice."
low levels of education and skills because this limits people's ability to access decent jobs to develop themselves and participate fully in society.
non-tariff barriers to trade, obstacles to investment, lack of confidence in currency valuation, and limited foreign exchange capacity.
We have to strive to expand Nigeria's formal market,create different Jobs opportunity for people and discover people's talent,skills. Develop an accurate profiling of Nigerians and their businesses and see how to build taxes in our consumption. Why do we leave nearly our entire agricultural chain, the largest component of our GDP, untaxed? Why don't we explore direct taxes on basic consumption such as fuel, phone calls and items sold in organised markets. The huge grey area for Nigeria is the lack of data and inability to tax businesses in informal market.
Everyone will have better living❤
---
---