🖌️🎨An activity I did today with my grade-4 students🎨🖌️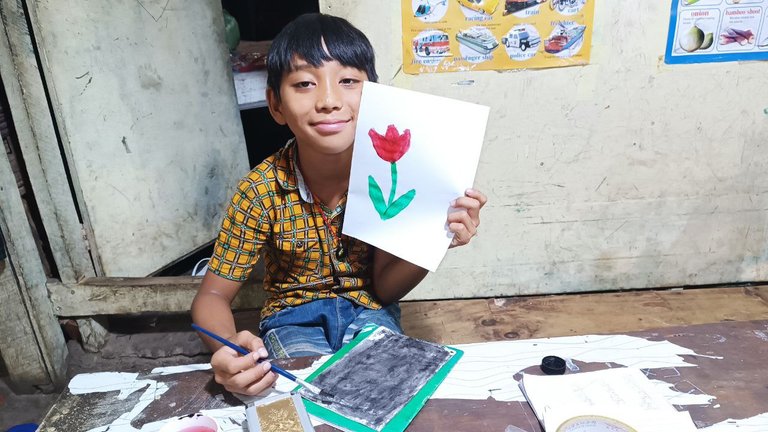 Hello my loving Asean Hive community,
Welcome to my new post. How have you been? I hope all goes well. I have no free time from regular Monday to Friday. But every day I try to post in the asean hive community. Actually, I had an idea today to do some kind of DIY or papercraft. But today I do not do that because I only have time for my students. Today I will share some activities I did with my students.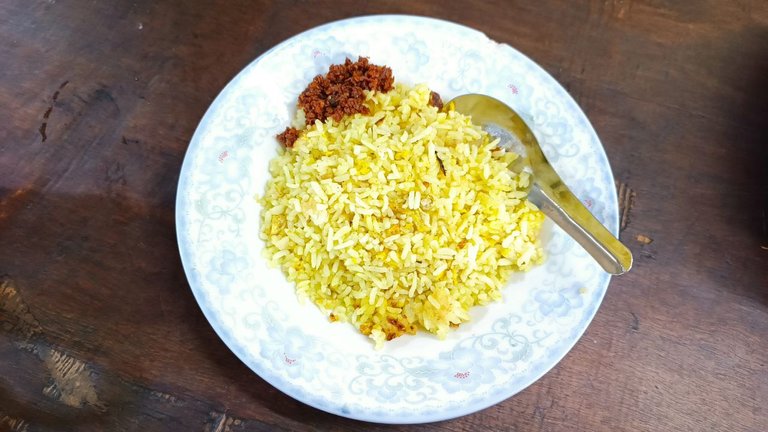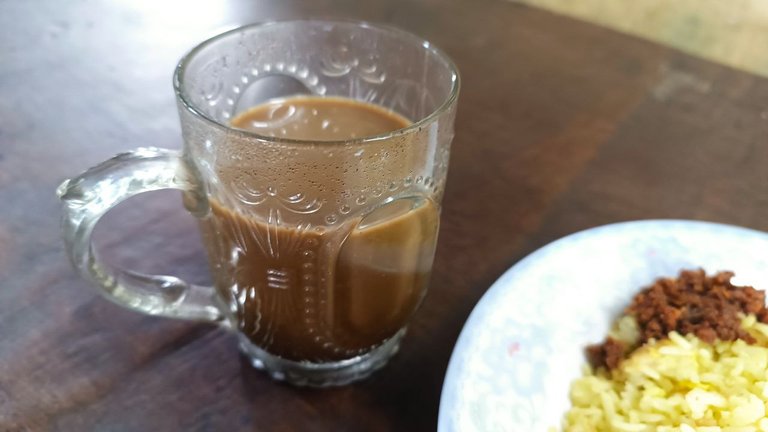 In the morning, I usually teach the students early in the morning. So I had to get to the dormitory early in the morning. Today's breakfast menu is Fried Egg with Spicy Shrimp Balachaung Recipe. And a cup of coffee. Do you like sweet coffee or bitter drink? I usually do not like the bitter taste, but these days I drink coffee almost every day. What do you like to eat for breakfast?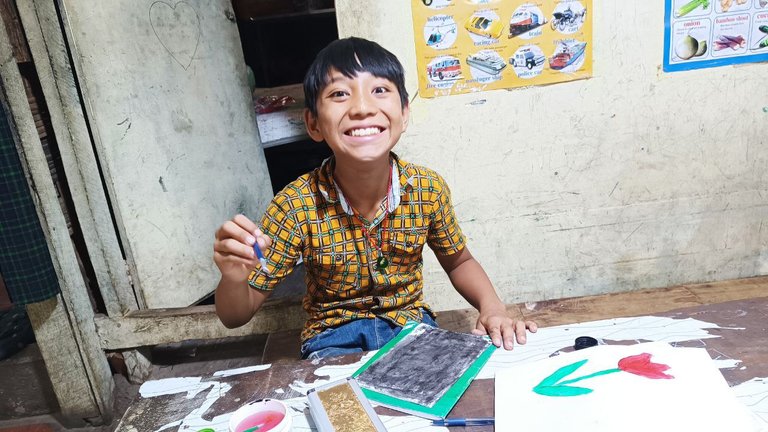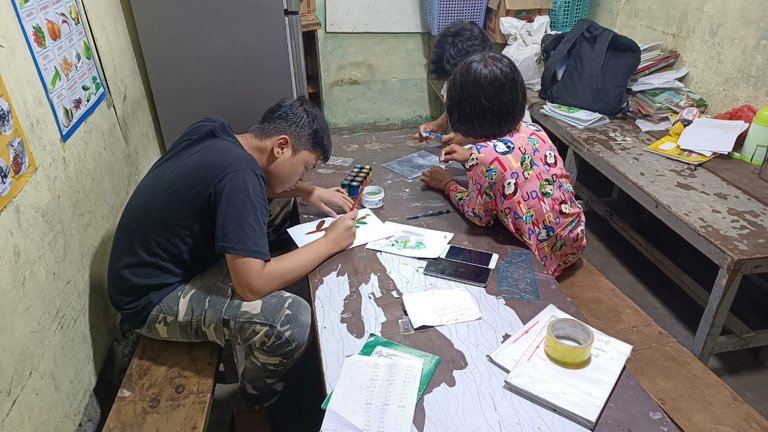 The children study all afternoon and have free time in the evening. Some of my students have a passion for painting. After class, they use a paint brush to draw their favorite pictures with friends. Acrylic paint is very expensive in our city and the students use only white paper, so they use poster paint. The student shown above is one of my 4th grade students. He excelled in school and enjoyed painting.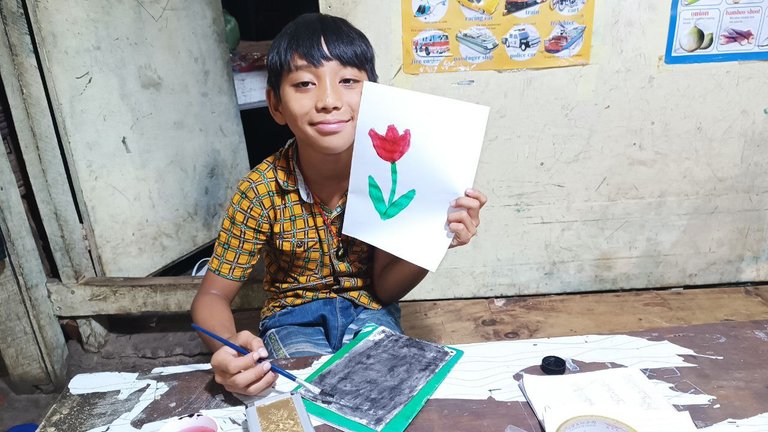 He drew the first tulip flower first. He says the tulip flower is easy to draw and very beautiful. That's why he chose to draw the flower. He drew a red tulip and used two colors, red and green.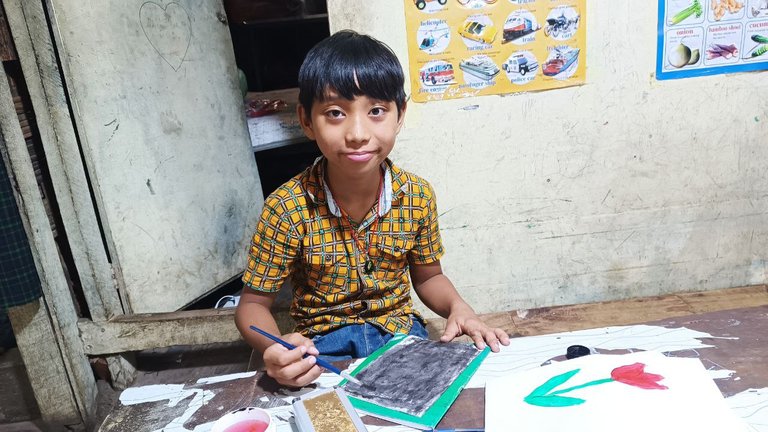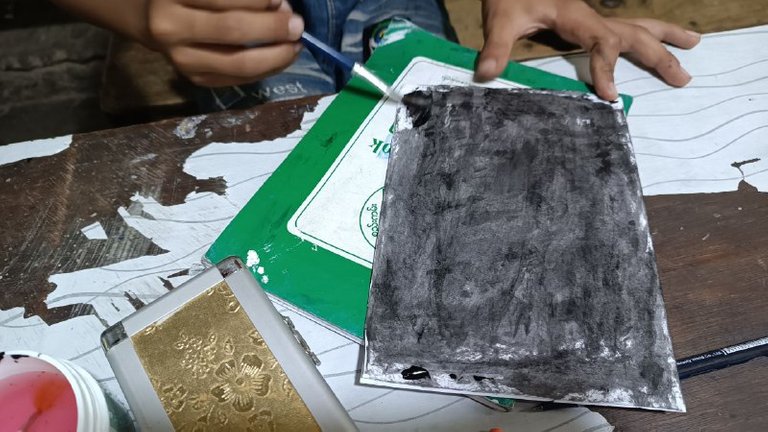 He also helped with a friend's painting. He painted black on white paper all over the paper. Other students are preparing to draw on the painting.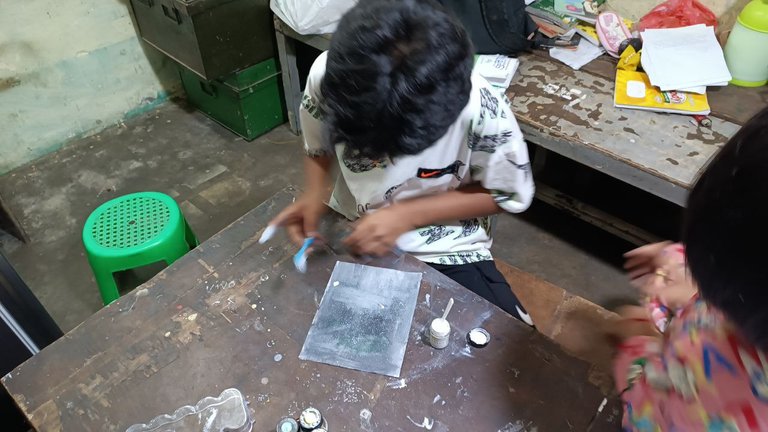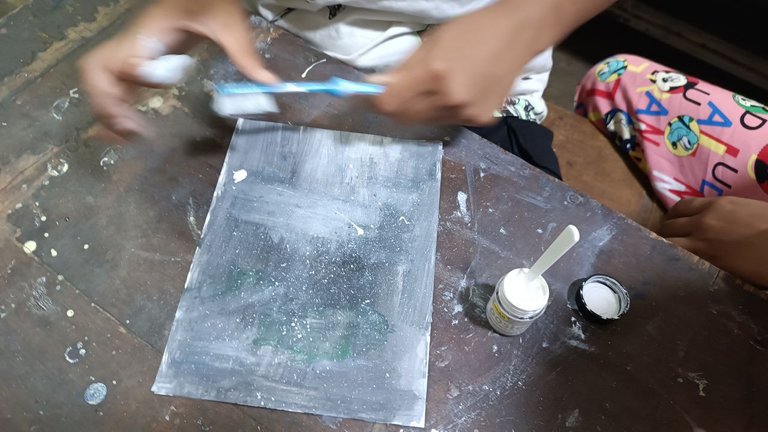 Then a student uses a toothbrush and white color on the black color drawn by the grade-4 student to make white dots. She painted the bottom a little white. She told me that she watched this painting on youtube on sunday and that she wanted to draw it together with her friends today. Another student drew a tree in the center of the colored paper. But I did not have to photograph it.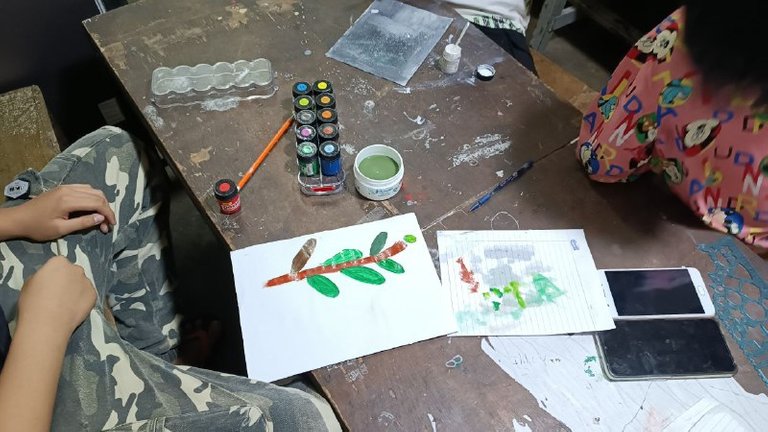 ..............................................................................................................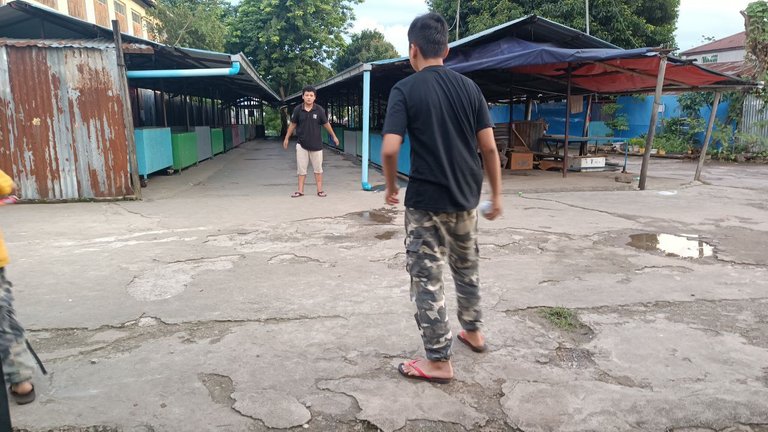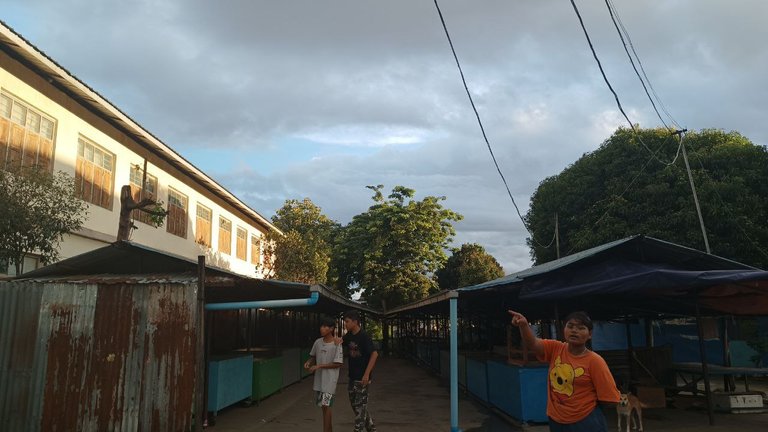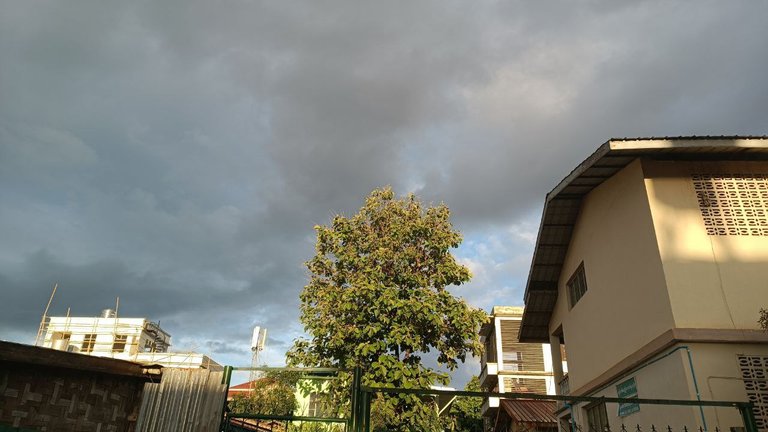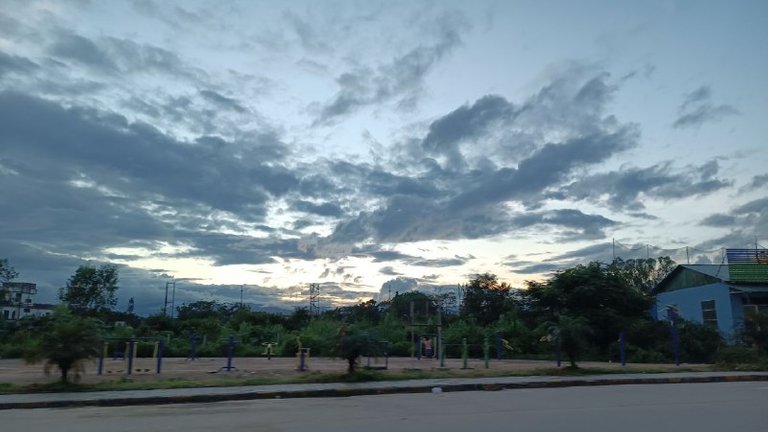 Some students prefer to play. In the evening, the sun is not hot and it is a little cloudy. This is the best time for students to play outside. What do you think? That's all for today. Thank you. 🍇

---
---