Dry Pennywort can be used instead of dry green tea leaves
Hello my loving Asean Hive community,
Welcome to my new post. How's everything? Yesterday I told you about playing barefoot in the rain and going to a friend's house. There is a small place in her house decorated with plants planted by her grandmother. I also found a kind of leaf that can be used as a tea leaf. Today I'm going to talk about the plants in my friend's house and the pictures I took.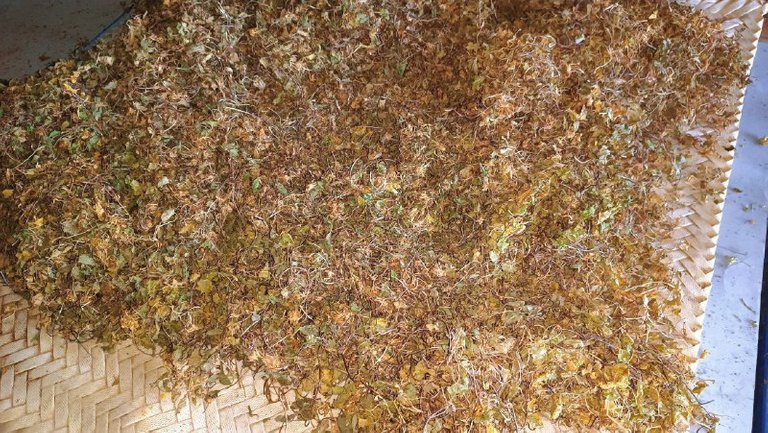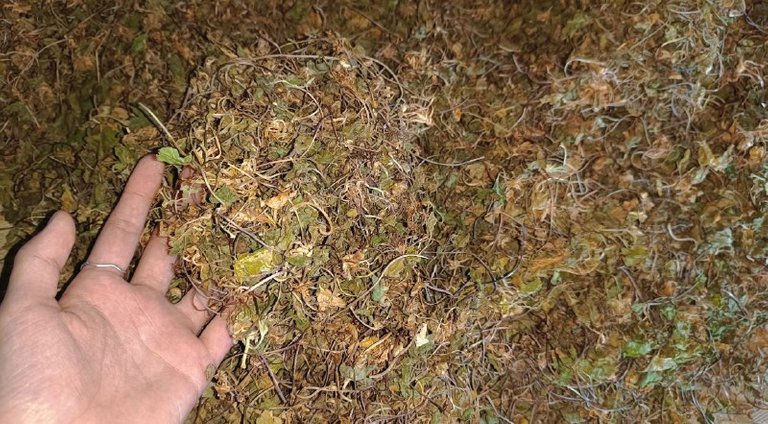 Let me first talk about a kind of leaf that can be used as a tea leaf. I think you already know that Pennywort is a plant that can eat all its leaves, flowers, stems, and roots. Pennywort is mainly used in salad making in our country. Pennywort is very tasty when mixed with peanuts, tomatoes and onions. In the small town where we live, we drink hot water mixed with dry green leaves. Dry Pennywort can also be used instead of green leaf, but in our city only dry green leaf is used.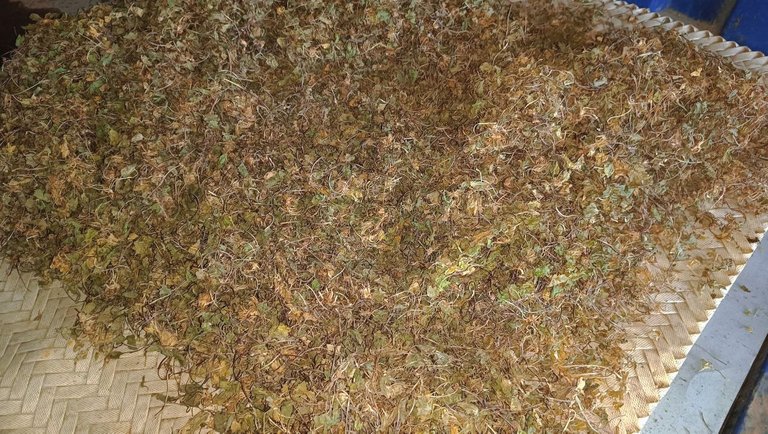 My friend's grandmother used to dry a lot of Pennywort in the sun. She also explained to me that soaking dry pennywort in warm water relieves the difficulty of sleeping at night. I also find it difficult to sleep at night so I have to try this method the next day.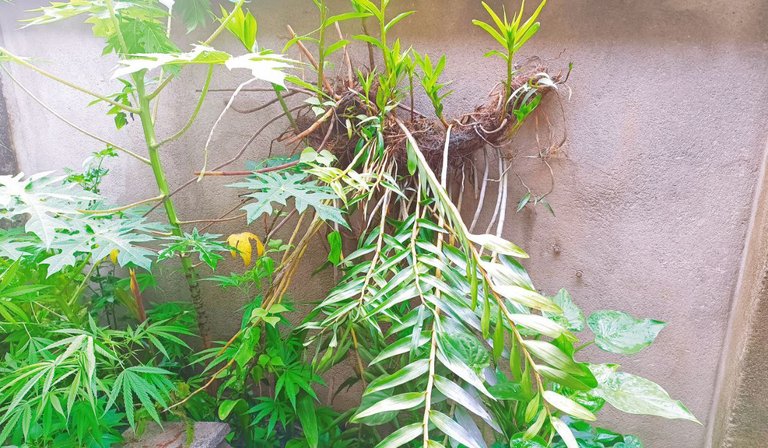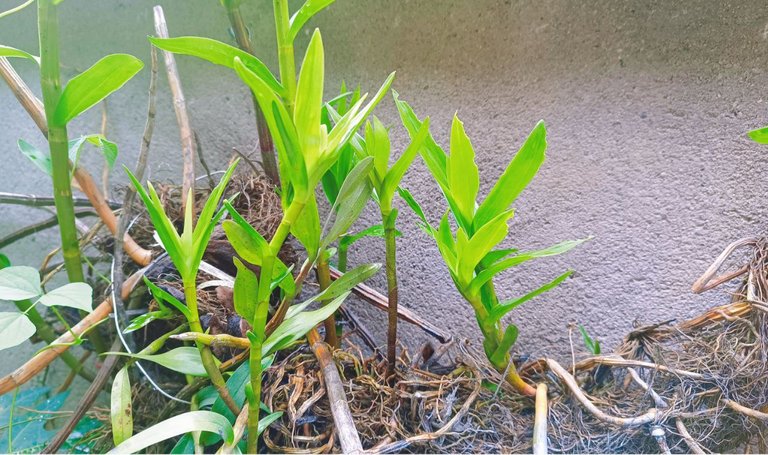 About a month ago I told you about the dendrobium moschatum orchids in my garden. The color of these dendrobium moschatum orchids is a combination of orange and red and the aroma is very fragrant. This orchid is grown in almost every house in our town. The dendrobium moschatum orchid is usually hung on a log as shown in the picture. A lot of new plants are growing in my friend's grandmother's orchid.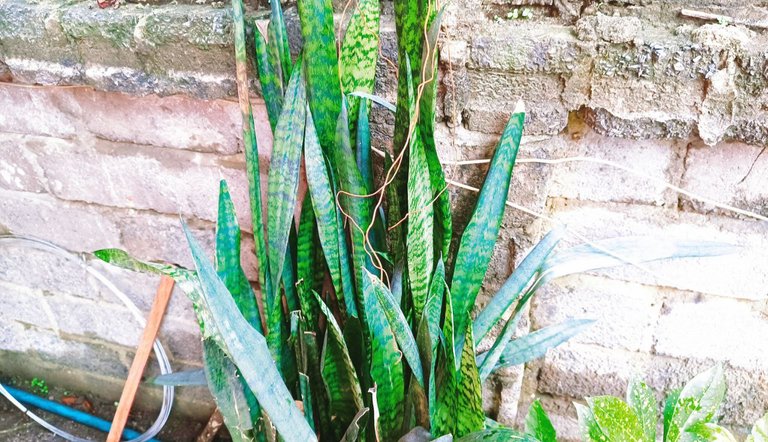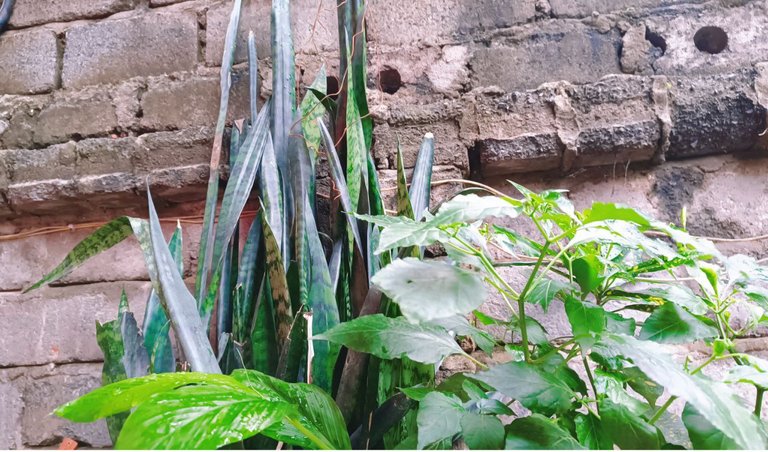 The snack plant that her grandmother planted when we were young is still there. But the plant is too big. My father also planted a snack plant in my house. However, it is very small because it was recently planted.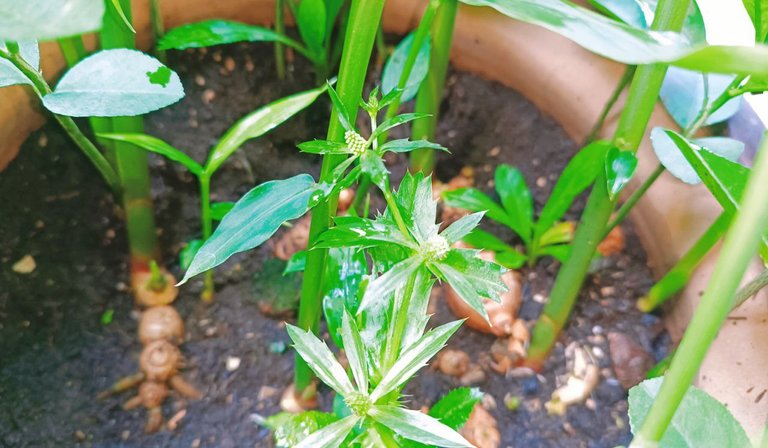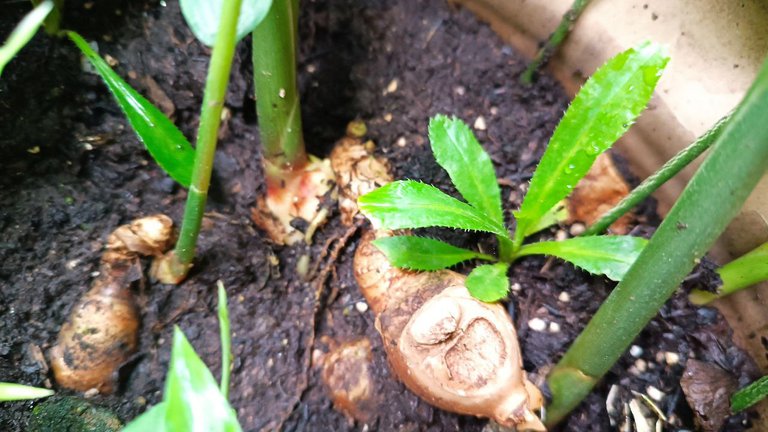 Her grandmother also planted a lot of ginger in a big pot. Many more plants are growing out of that ginger. The ginger plant I planted in my house was dug up about a week ago. Some new ginger plants have been planted, but they are still very young. Below are some pictures of the plants I took.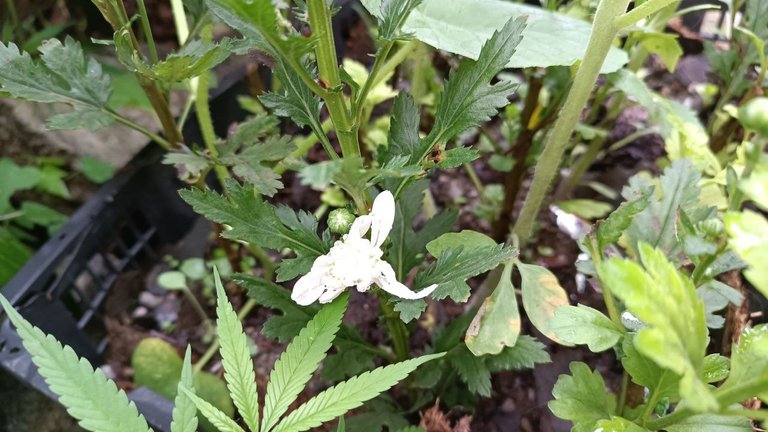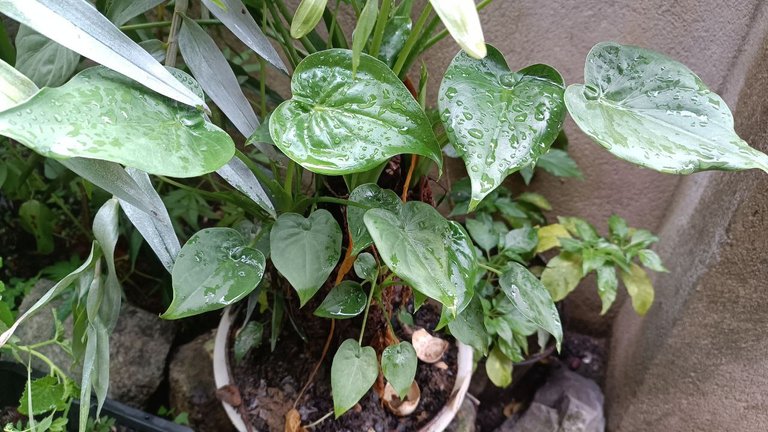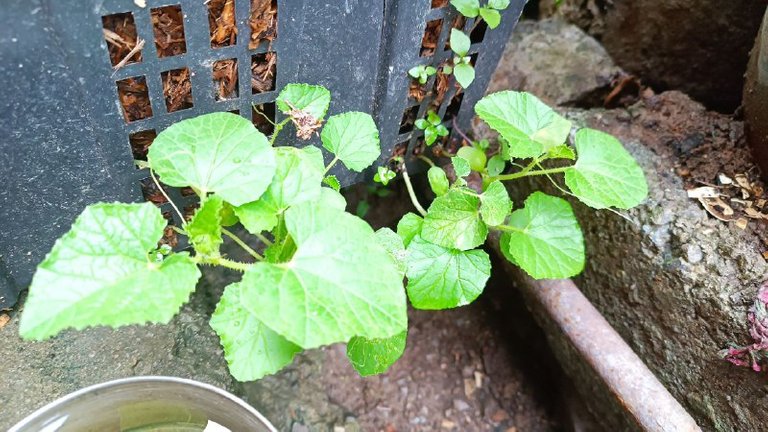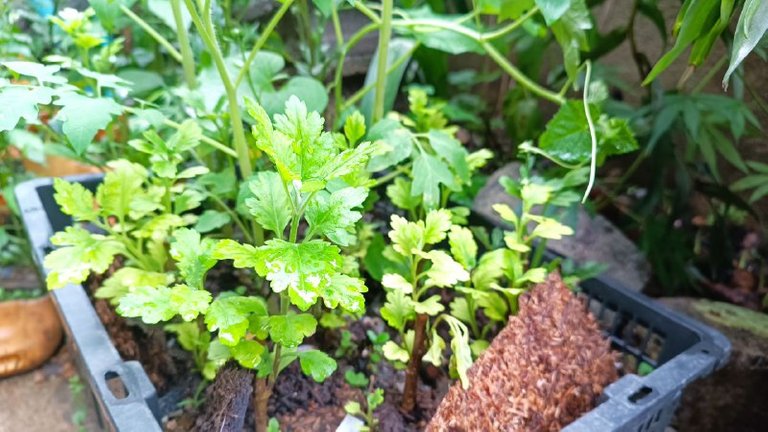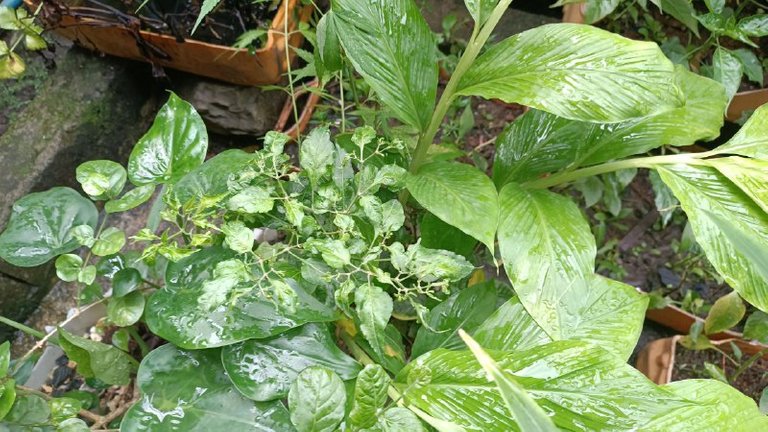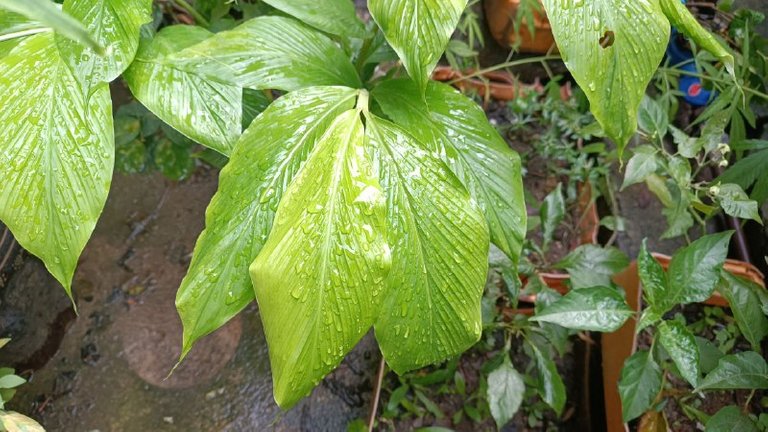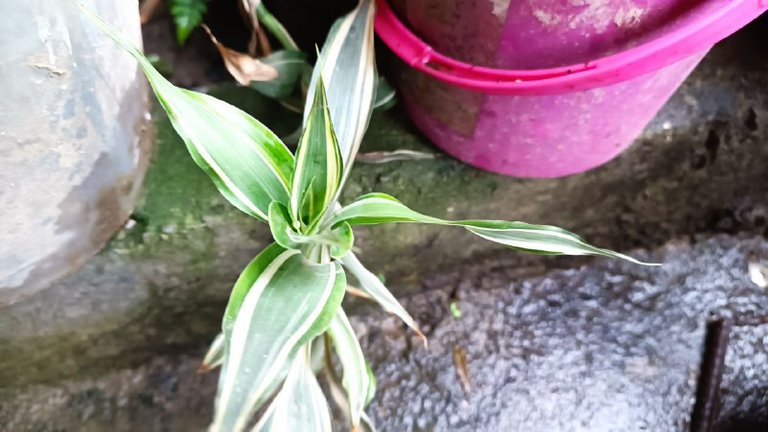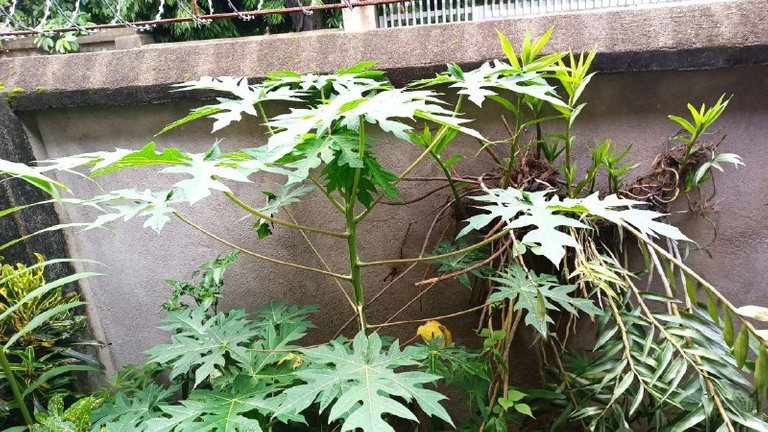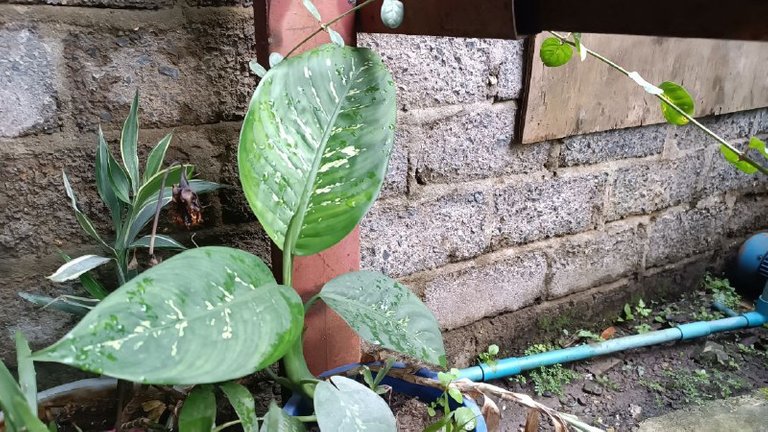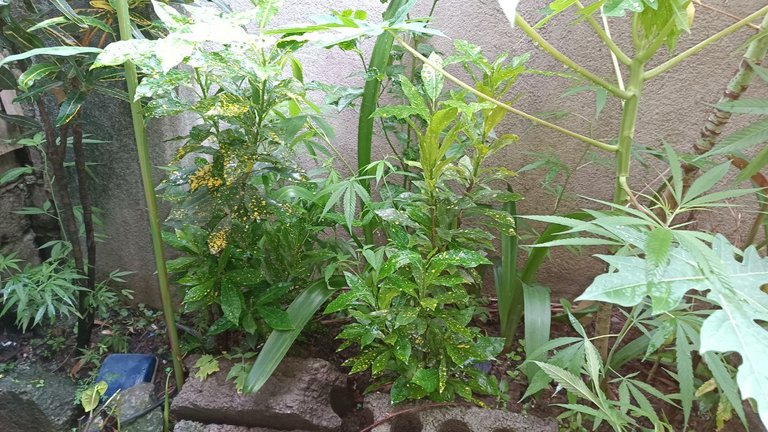 Thank you so much for reading my post to the end. Bye Bye. See you next post.🍇

---
---