🌆🌇It was a beautiful, golden day at sunset🌇🌆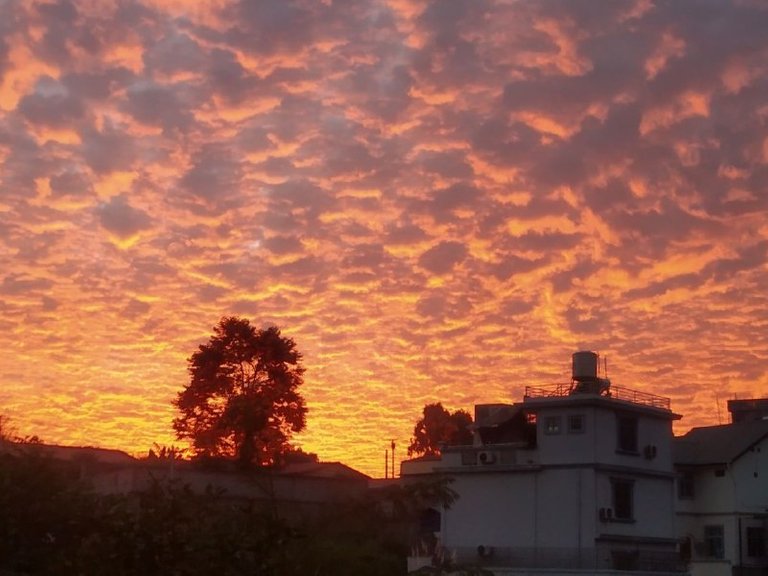 Hello my loving Asean Hive community
For the past few days, I have been sharing about food every day. Today I will share about nature. Today I will share about nature. Of all the natural beauties, I prefer the beauty of the clouds. I think the cloud is a natural beauty for all people. Clouds are constantly changing. For example, letters, leaves, animals. On a blue background, the clouds are always changing in different ways. It has always been fascinating for me. I took at the clouds every day, but I do not take picture for a long time. So, I took some pictures of the sky today and some pictures of the sunset.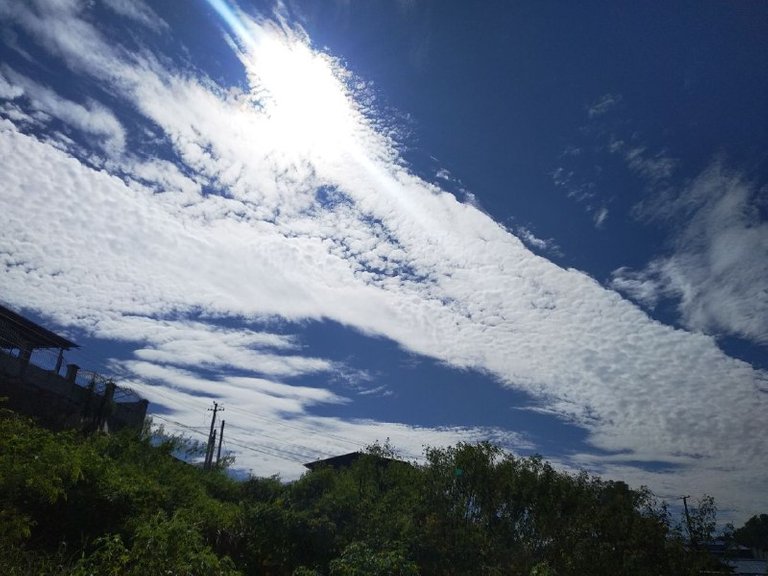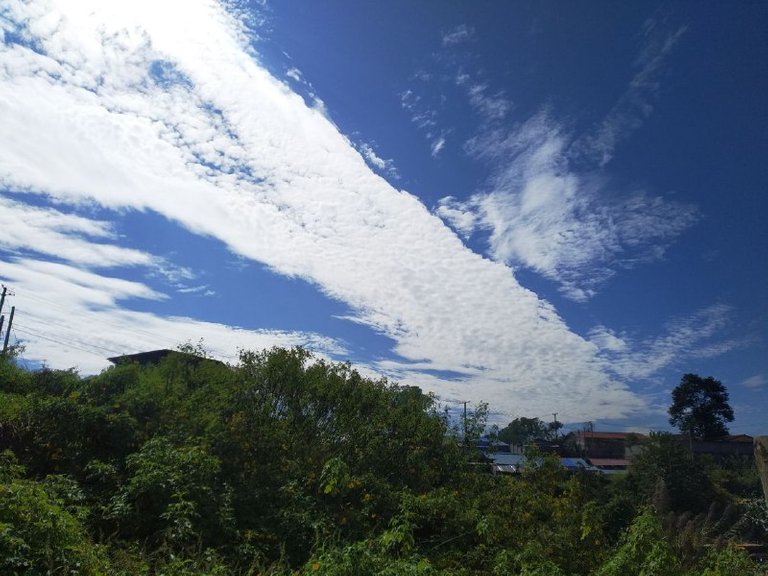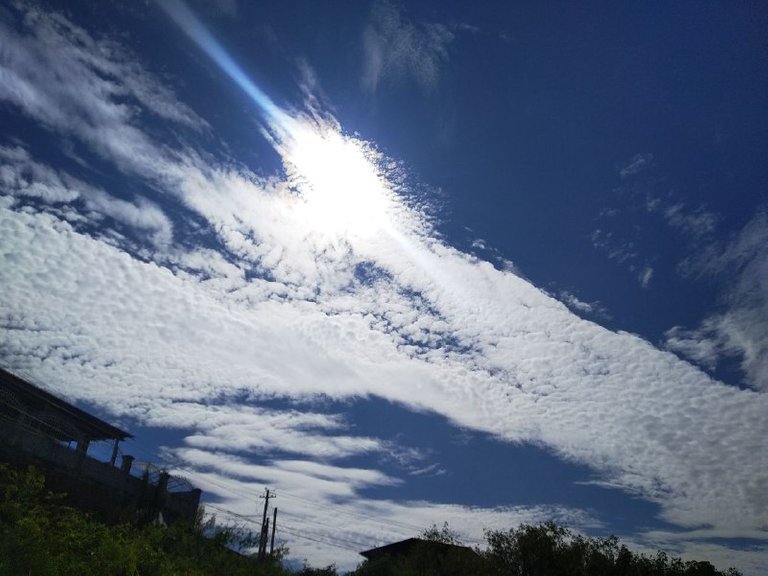 Today the weather is nice and I can see the clouds very well. When I lived in the area where I used to live in the past, I did not pay attention to the clouds every day. This is because the buildings are thick and the clouds are not very visible. Where I live now, there are not many buildings yet, so I can see the clouds very well. Today, as I was reading by the window, I looked up at the sky. At that time, I saw more clouds than before. The clouds I've always seen are very thick. The clouds I saw today were thin and very flat. It was about 1pm when I looked at the clouds. To me, these clouds look like little seawater rising to the shore.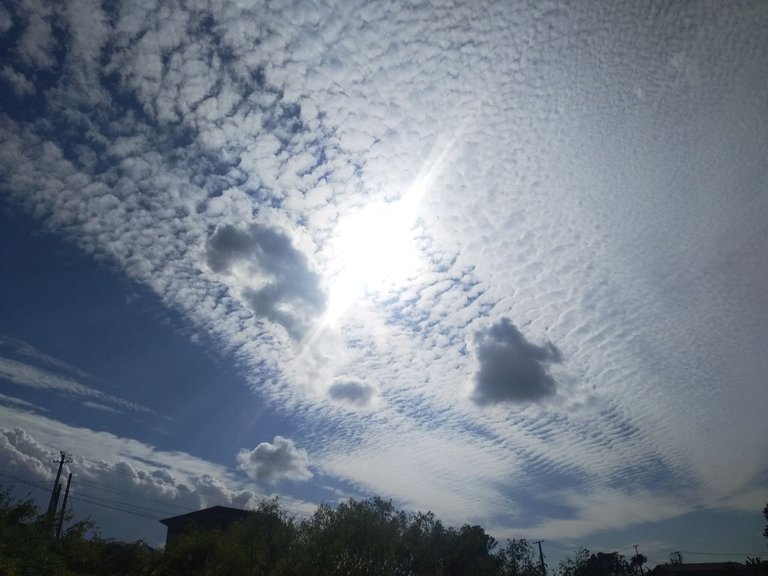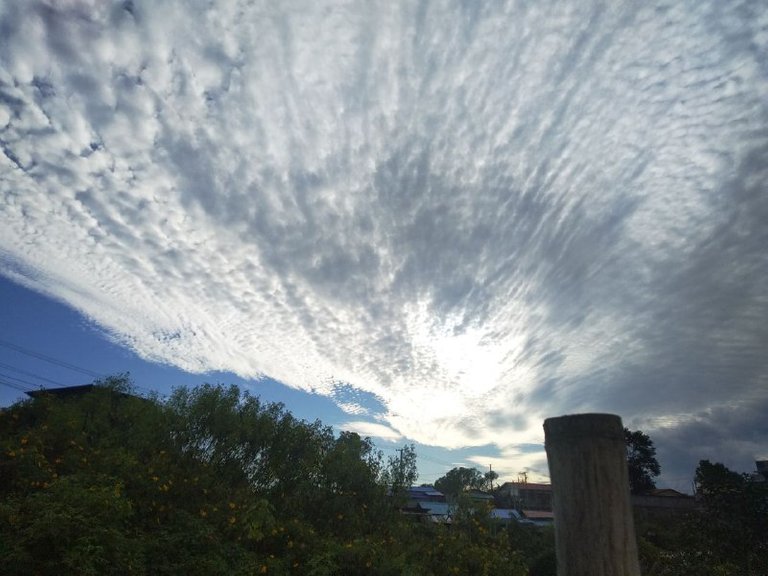 So, I took some pictures. Above is a picture of the sky I saw.
In a short time, the shape of the cloud changed. The clouds thickened a little and spread even more. It's like a huge white cloth covering the sky. I saw a lot of clouds scattered in the sky, so I thought it would be nice to have so many clouds until sunset. Because I like the beauty of the sunset more. I thought the sunset would be more beautiful than before when there were so many clouds.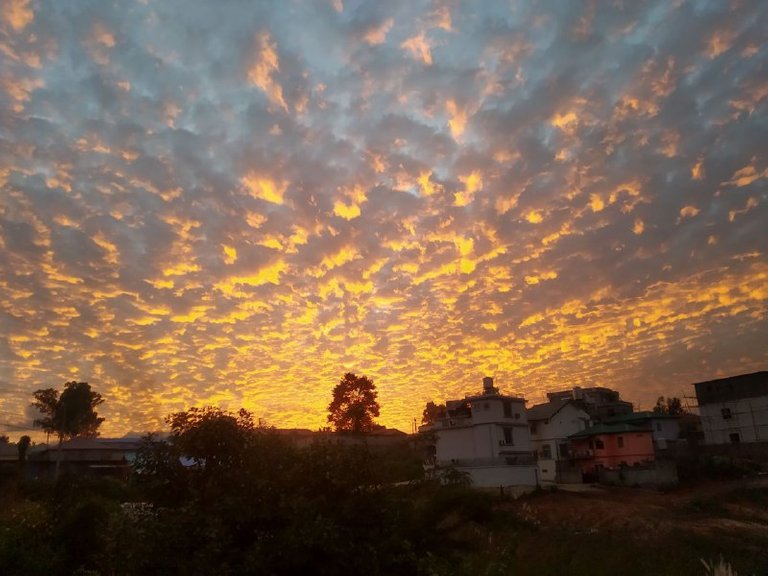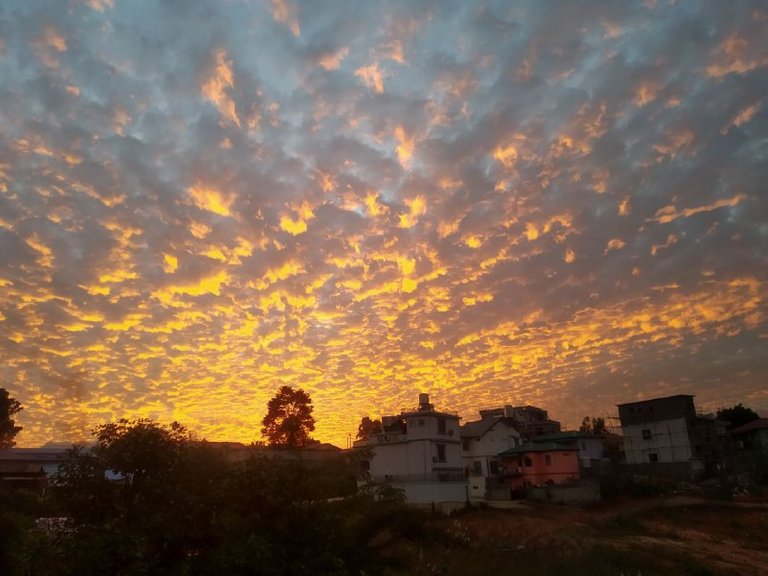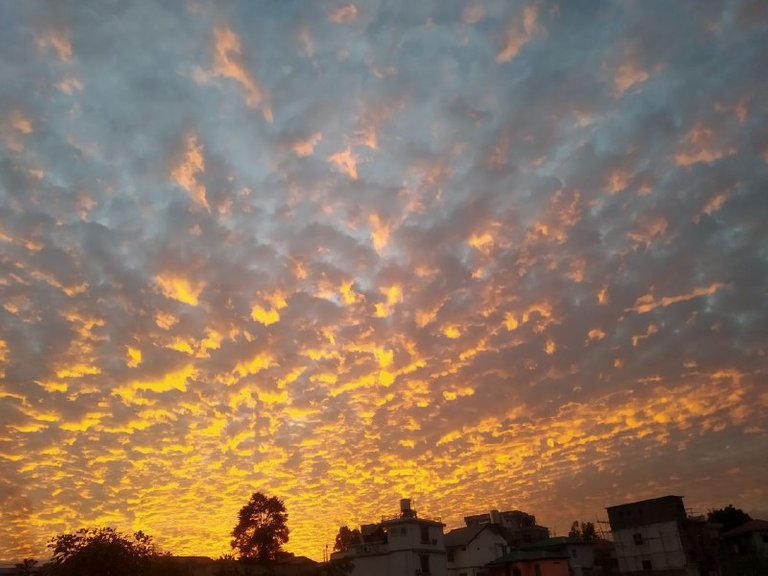 As I expected, the clouds were still there at sunset. It was about 5:30 when I first saw the sunset scene shown above today. By the time I noticed the sunset, the sky had changed from blue to gold. The sunset was more beautiful than I thought. So, I took some pictures of the sunset. Above are some of the sunset photos I took today.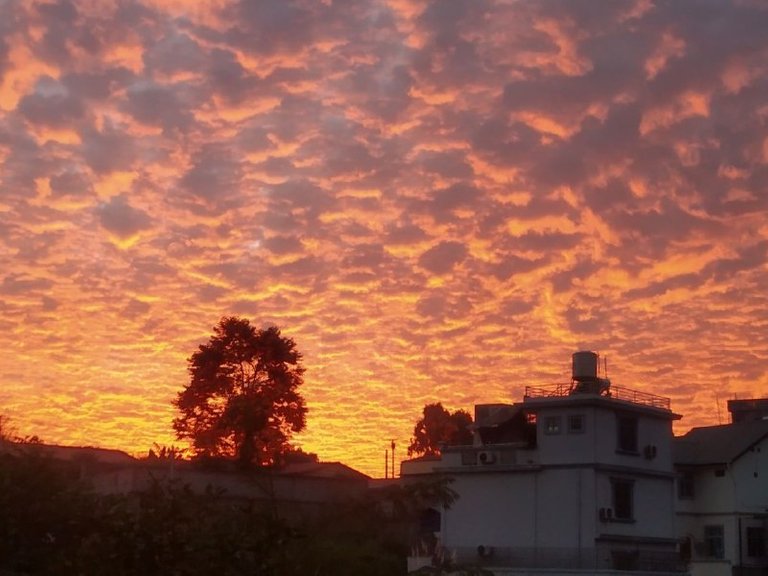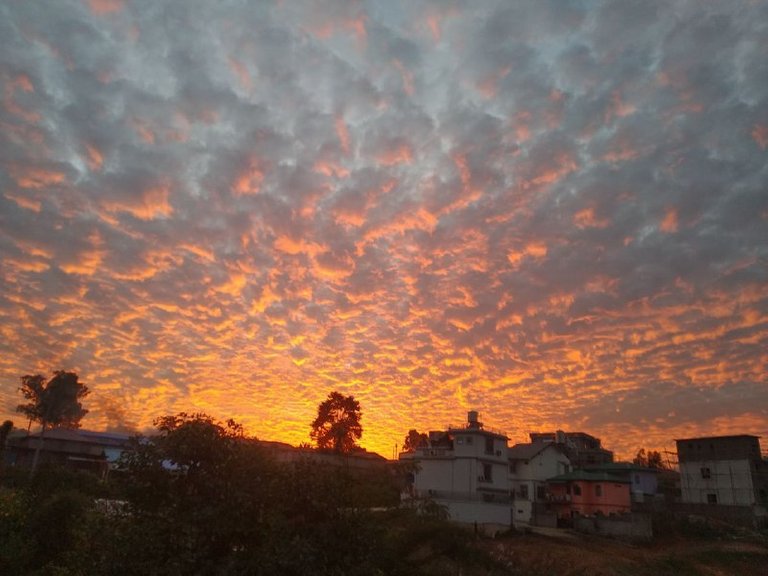 About 20 minutes later, the sky turned red. The beauty of the sky turning red and gold is even more beautiful. I think the sky above is the most beautiful of the sky pictures I took today. I never use a filter when I take pictures of the sky. Because I think "Mother Nature does not need a filter". 🍇


---
---