🥗🥭Today I made a sour and spicy fruit salad using grapefruit, guava and mango🥭🥗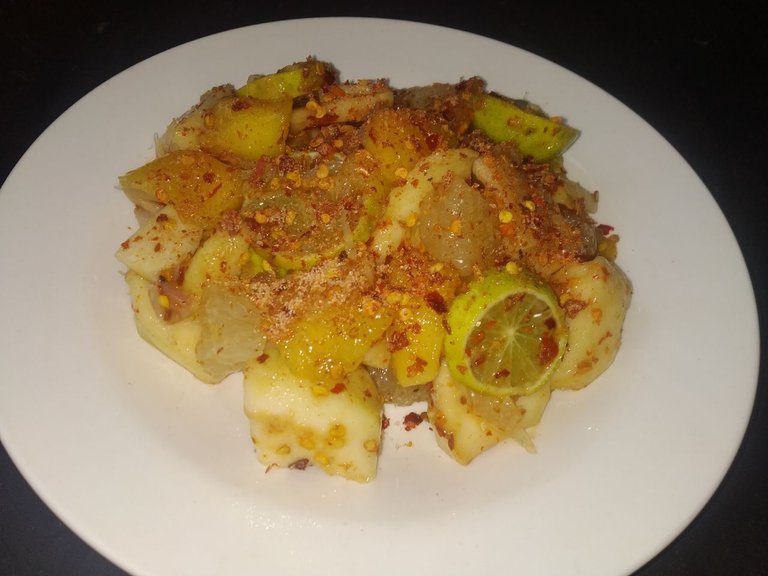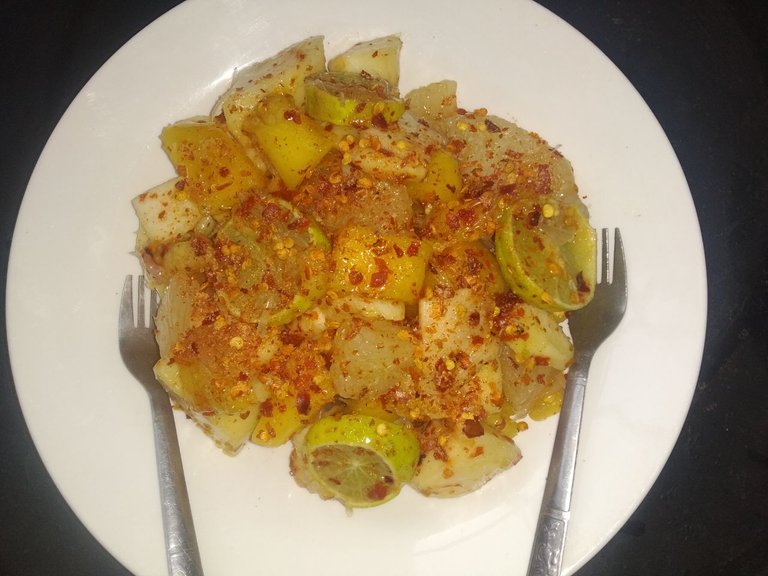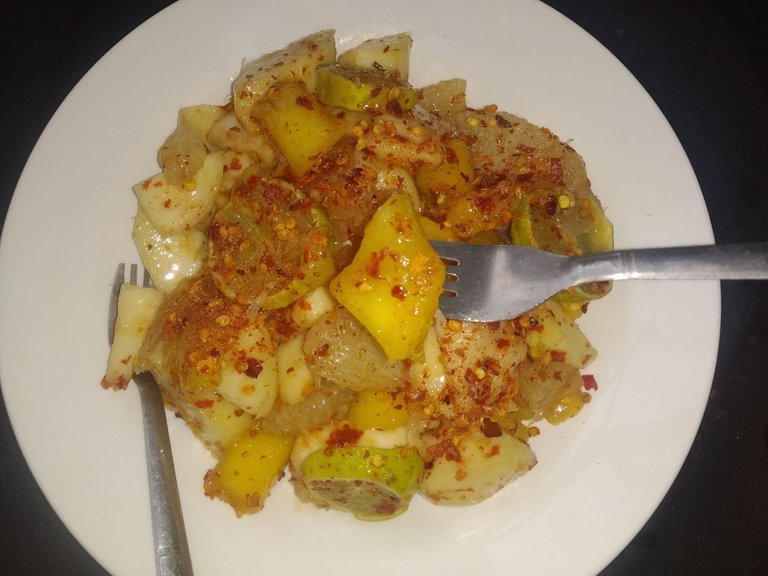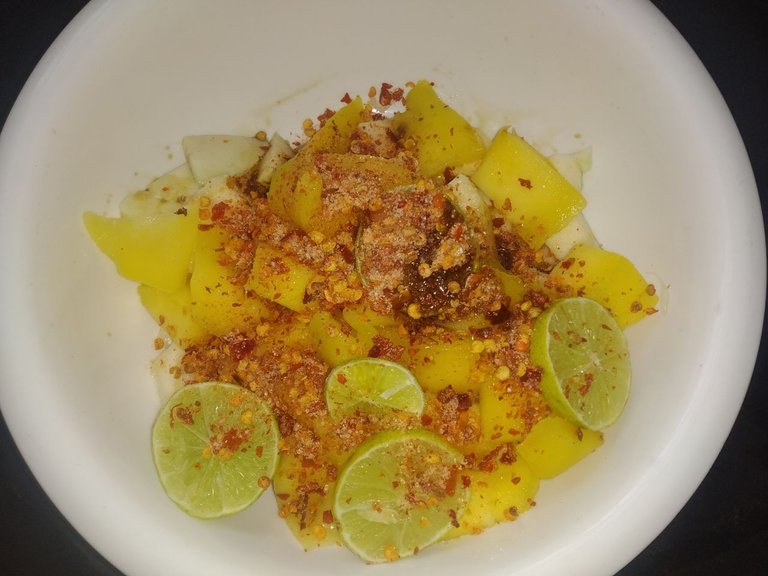 Hello my loving Asean Hive community,
How are you guys? I hope everything goes well. Today I came back with a delicious and easy to make salad. I sometimes make vegetables for curry and sometimes I make fruit for snack. Today I made some sour and spicy salad using some fruit. Today I have grapefruit, mango and guava. That's why I made these sour and spicy fruit salads today using these fruits. Sometimes I also use oranges, apples, pears to make this salad. I have never made a grapes salad. Let me try the grapes salad one more time. Let me first tell you about the ingredients needed to make a sour and spicy fruit salad. Let's get started!
The Ingredients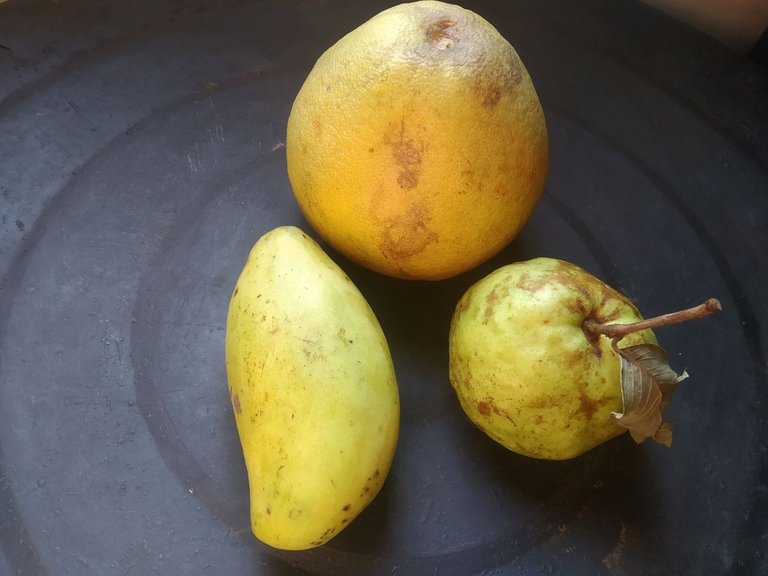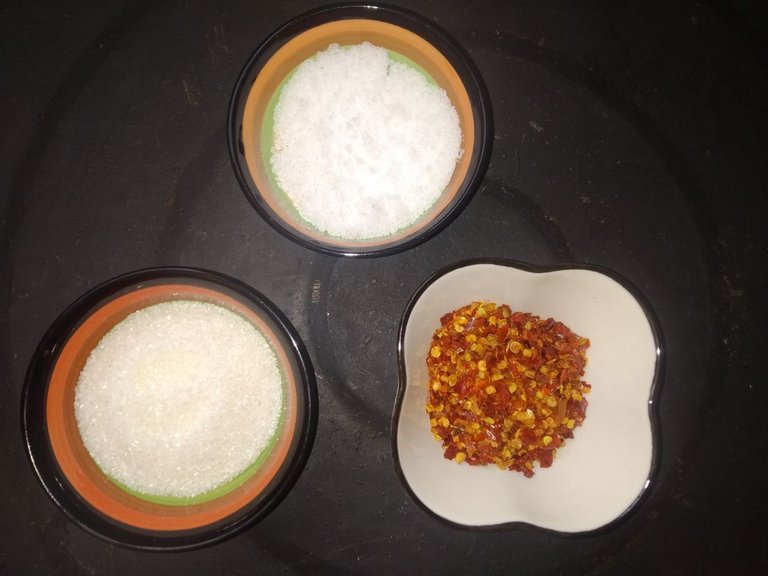 • grapefruit
• guava
• mango
• sugar
• salt
• sugar
• dry chili powder
• fish sauce
Step 1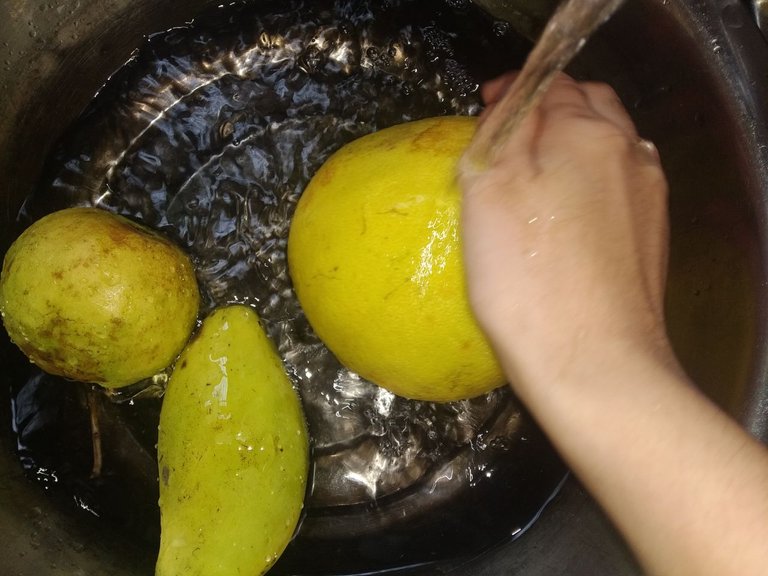 Although I use only grapefruit, guava and mango, you can use any fruit you like. I thoroughly washed the fruit with water.
Step-2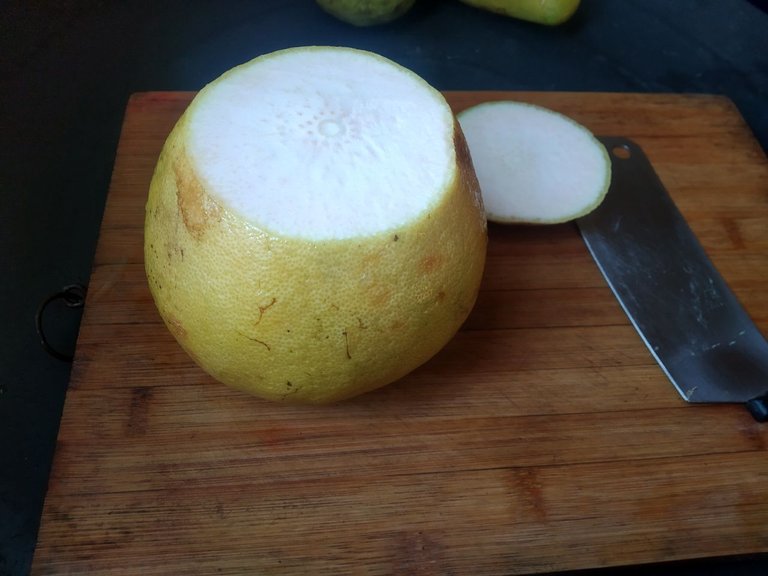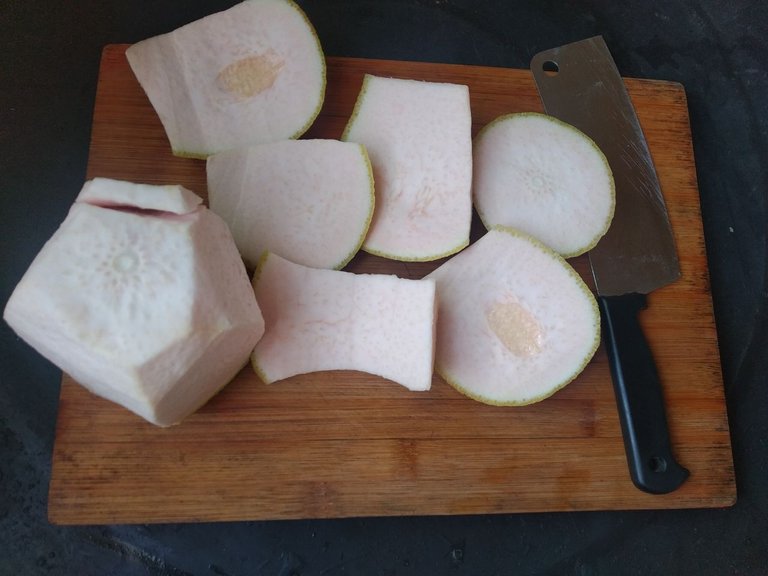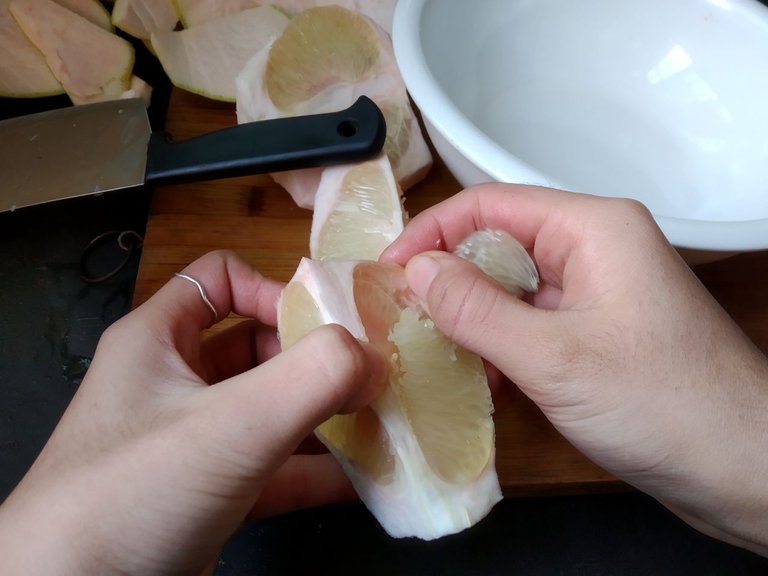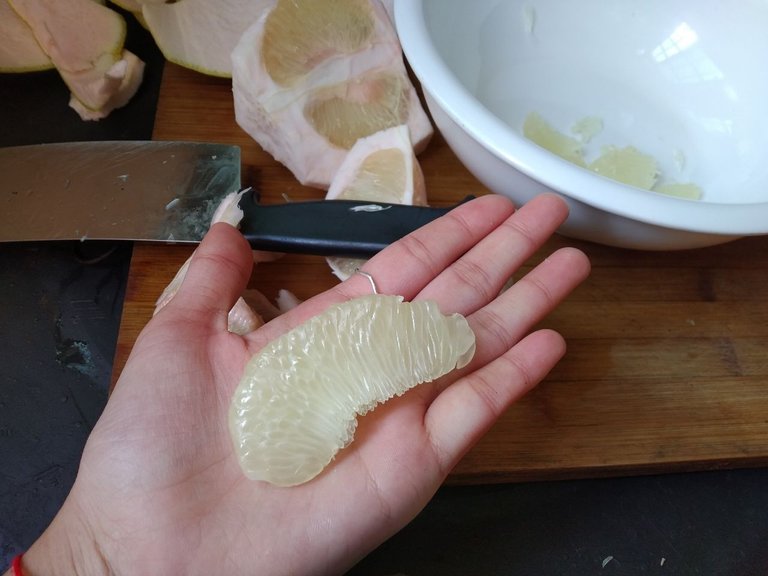 First I peeled the grapefruit. The grapefruit is very large before peeling, but small after peeling. I split the grapefruit in half. I peeled again the grapefruit and put it in a bowl. I use half of the grapefruit, not the whole.
Step-3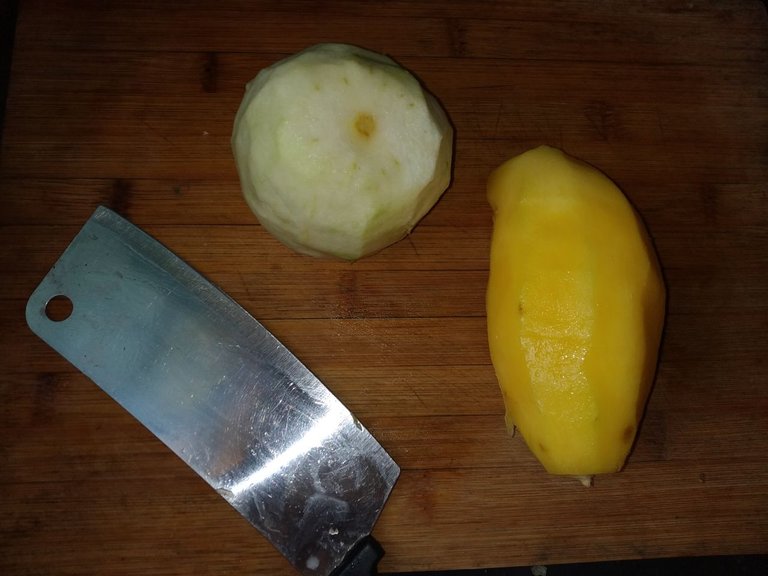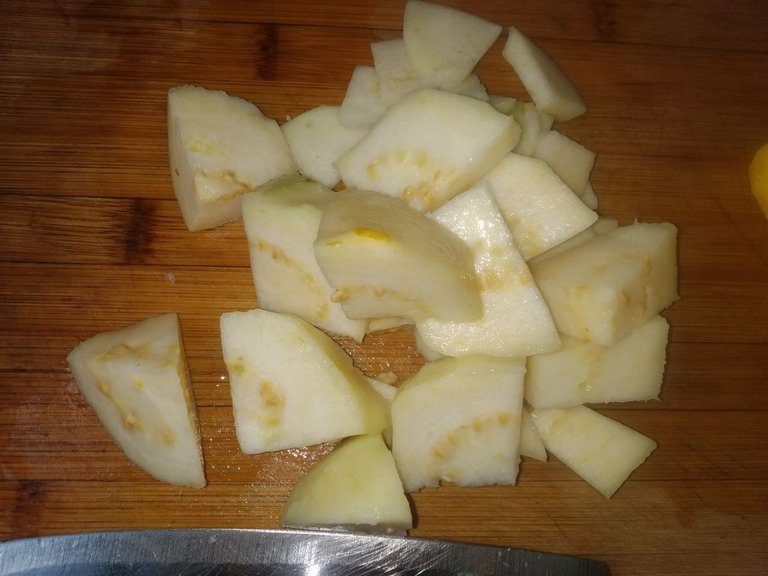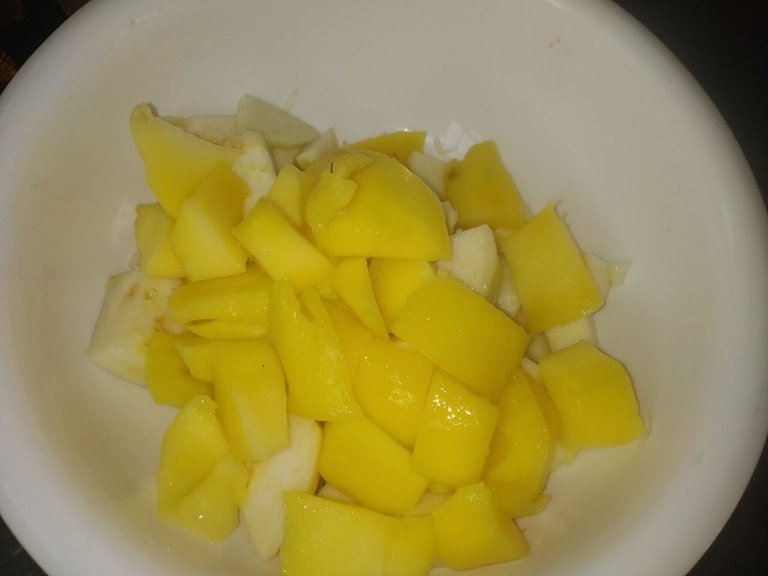 I also peeled and sliced ​​the guava and mango. I put them in a bowl. Before peeling the mango, I thought it was still green, but after peeling it, I found it ripe.
Step-4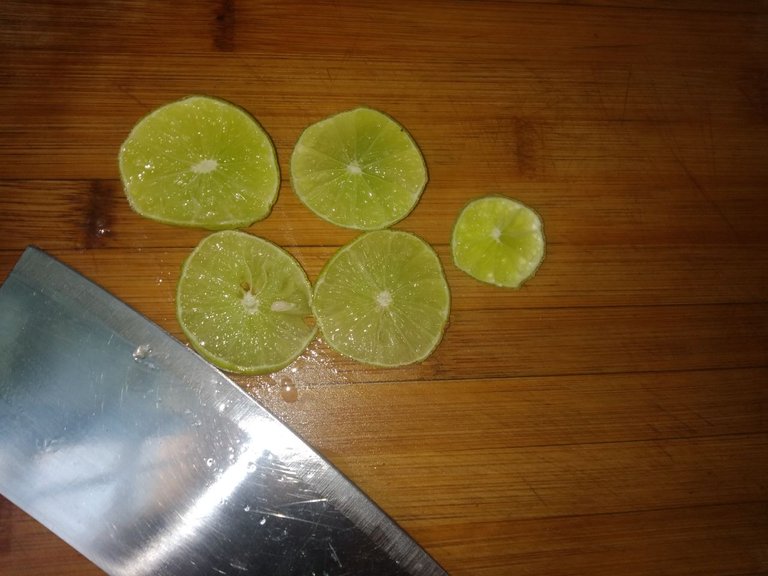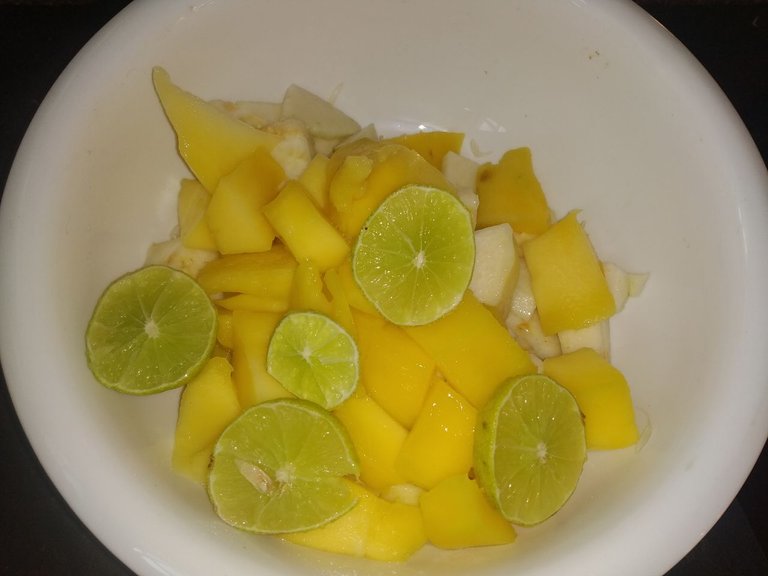 I wanted a sour taste, so I slice a lime and put it in the bowl.
Step-5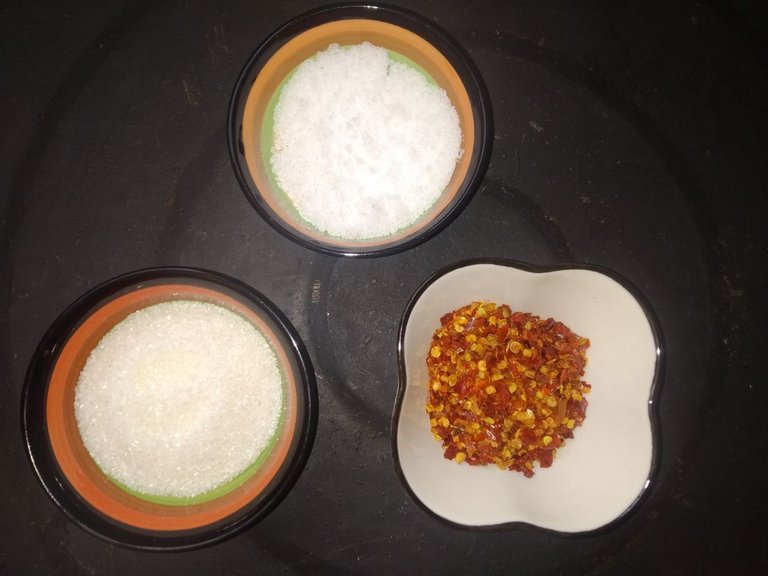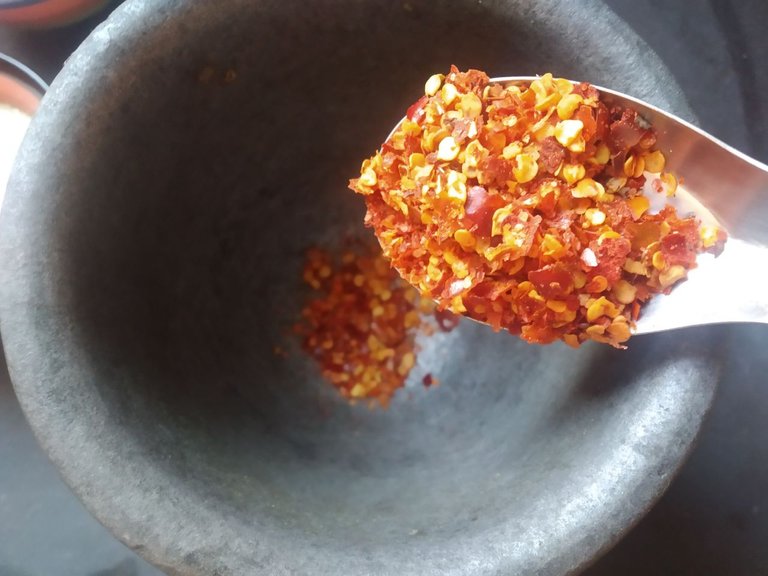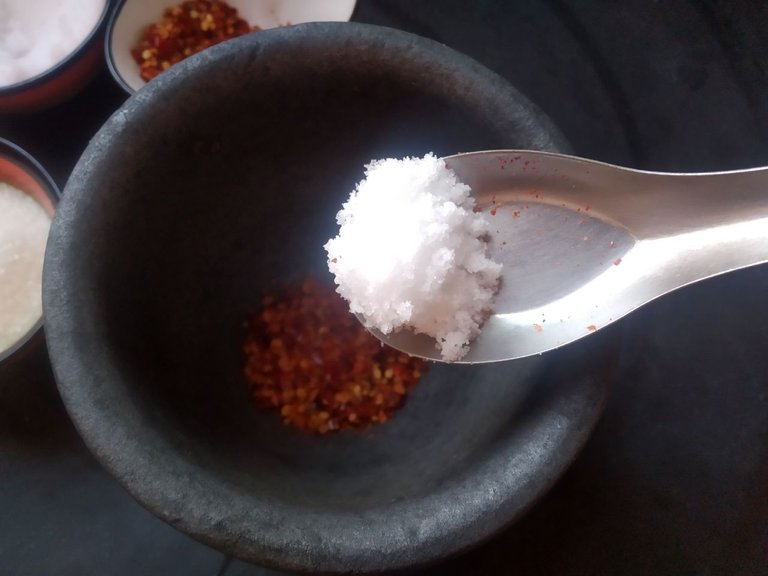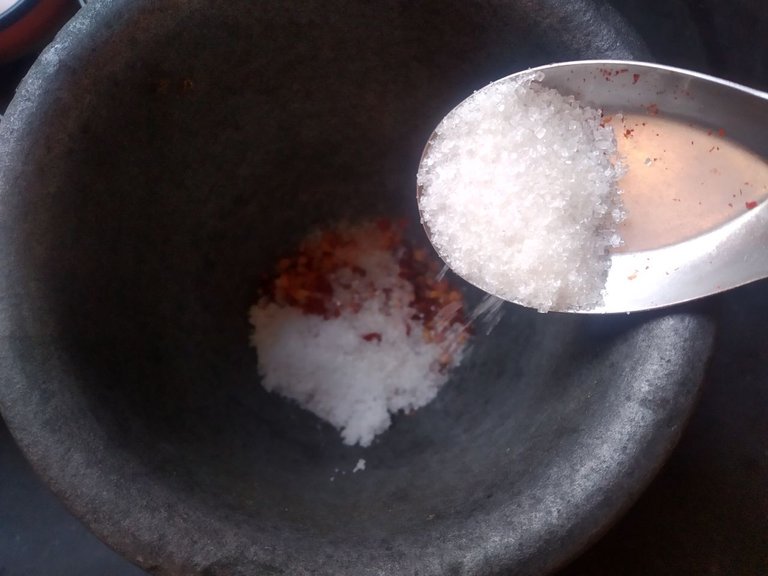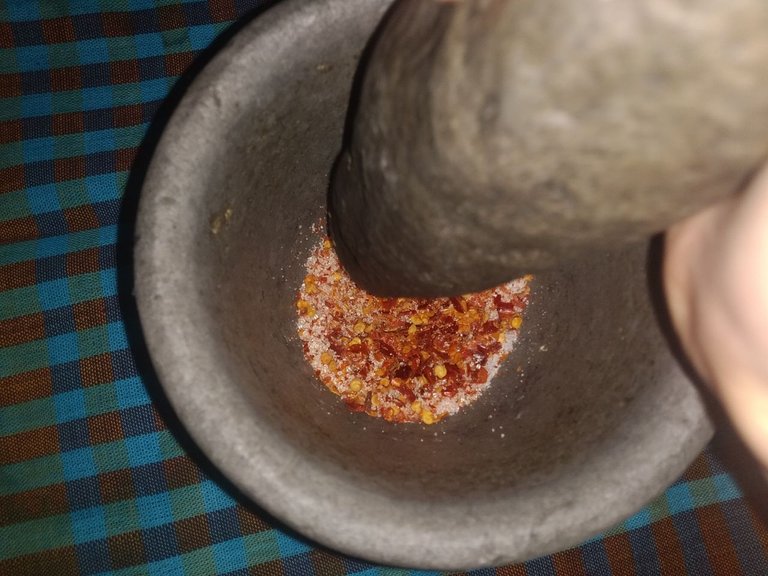 Now is the time to make chili powder. I use sugar, salt and dry chili powder to make this powder. I mix 1 tablespoon of dry chili powder, half a tablespoon of sugar and salt and crush it.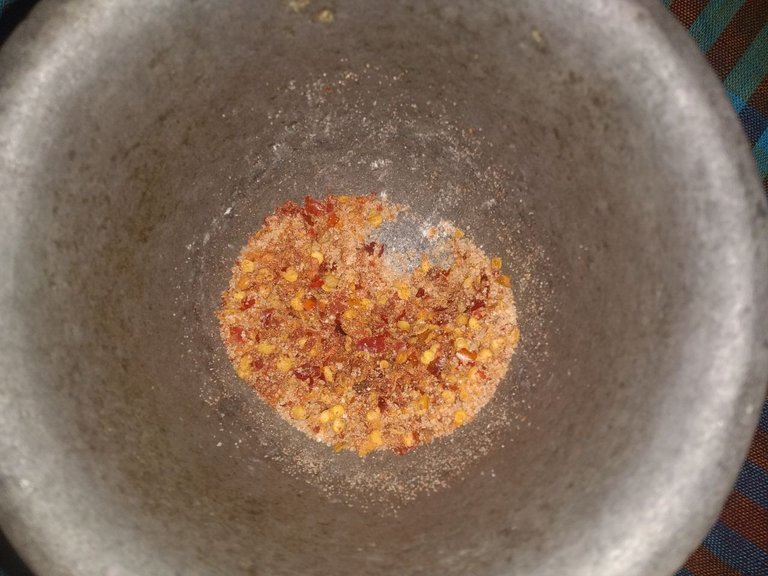 After crushing, you will get like the image above.
Step-6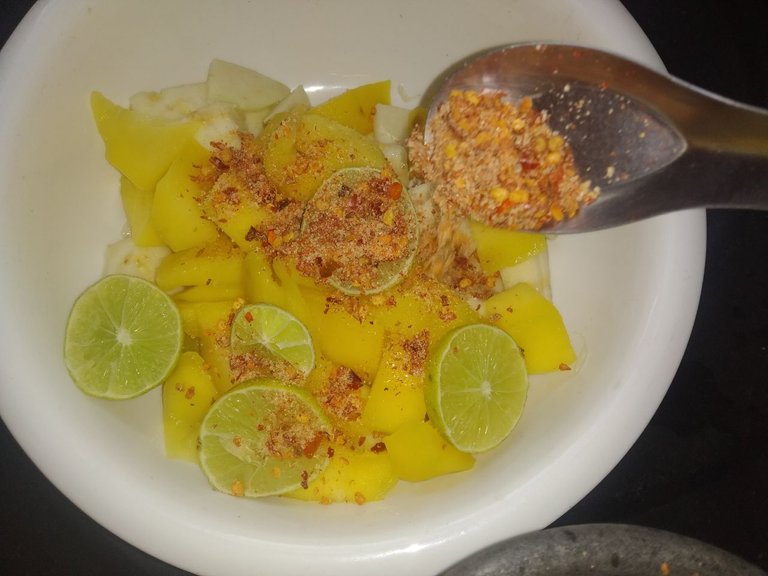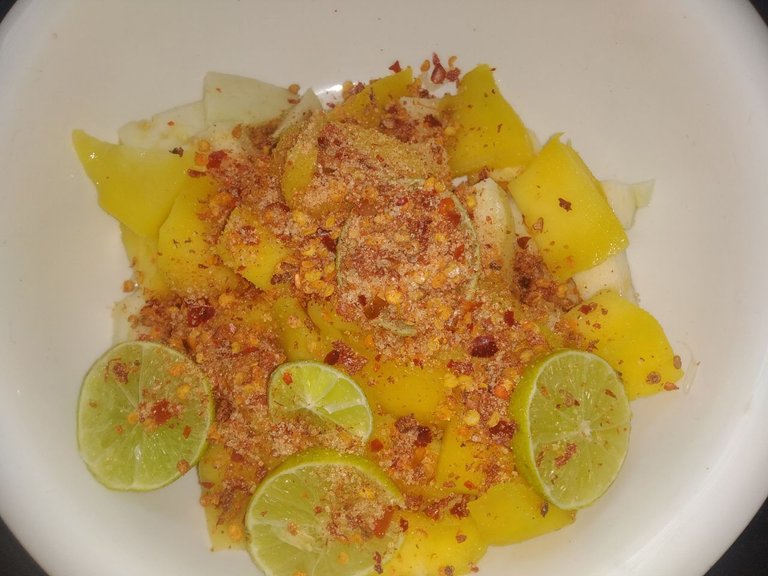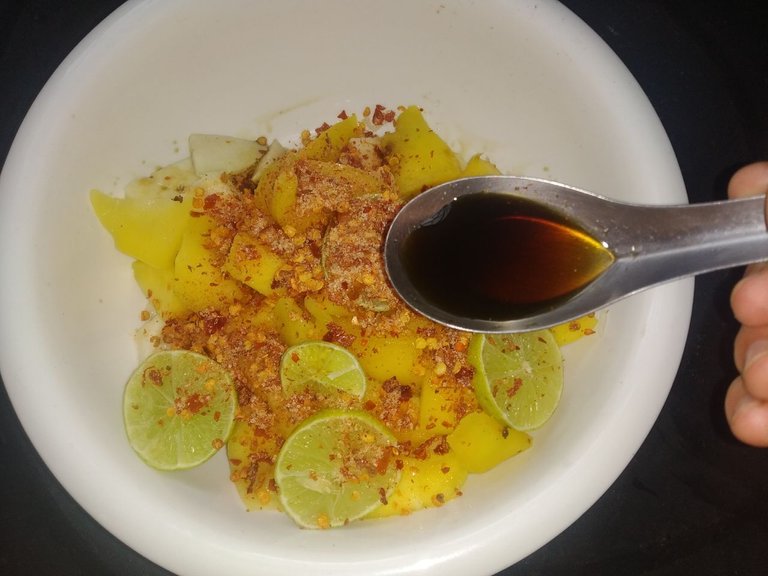 I put these powder in the fruit bowl. I also added half of the fish sauce with a tablespoon. Chili powder also contains salt, so you do not need to add much fish sauce.
Step-7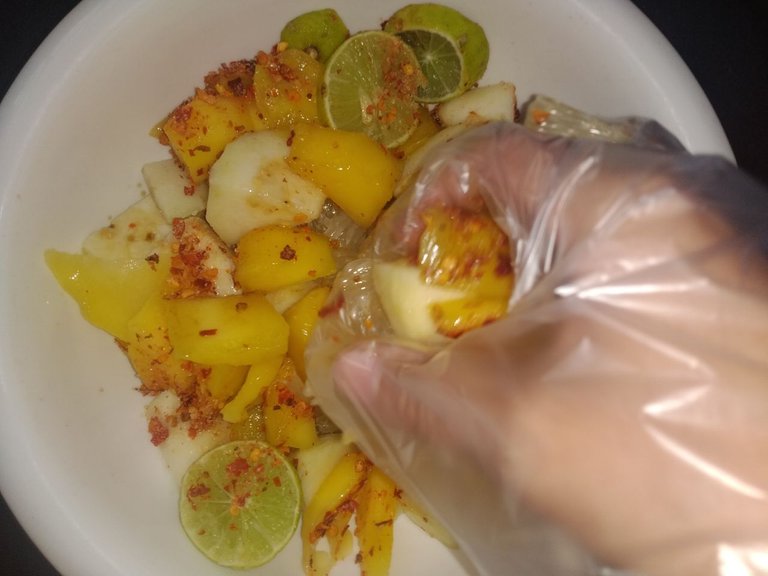 Then I mixed it all up. Then I put them in a plate.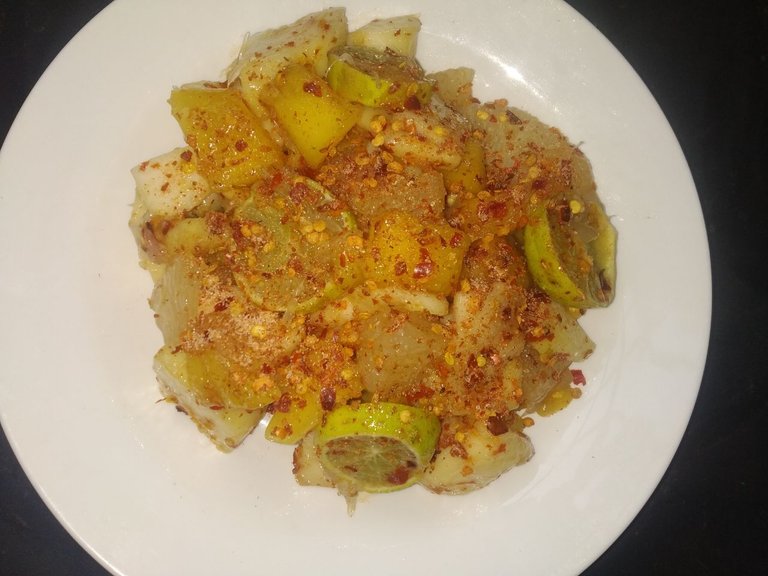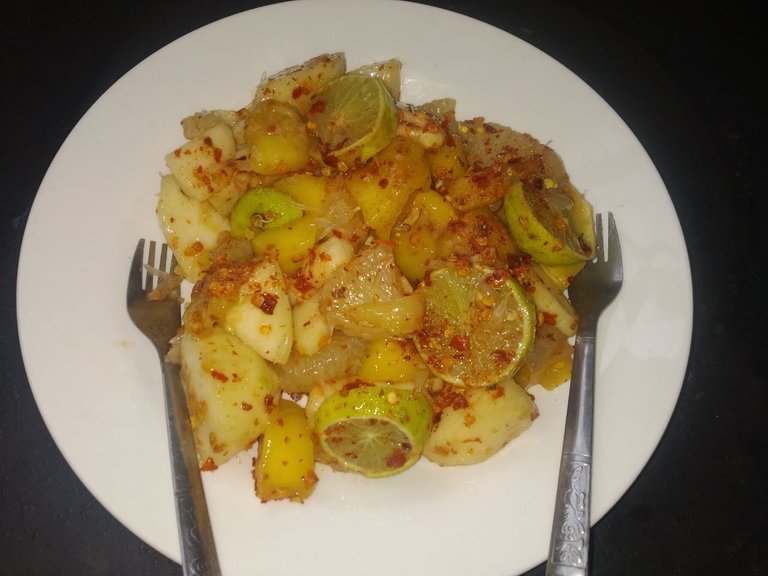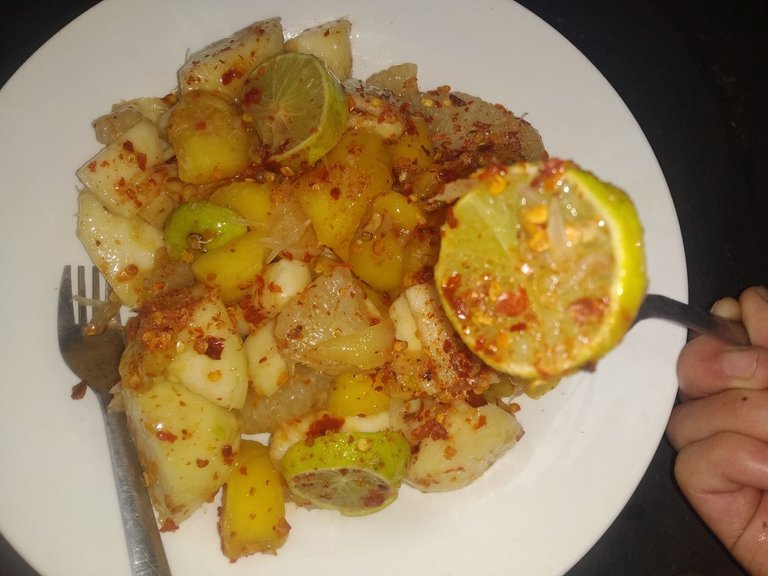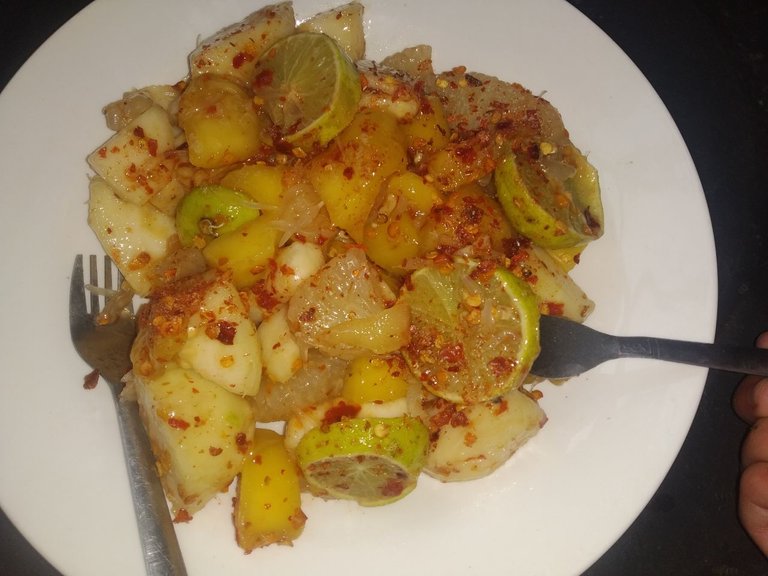 The taste of this fruit salad is slightly sour and spicy. Mango is slightly sweet when eaten. This salad is easy to make and very tasty. If you like it, you can try this sour and spicy fruit salad. I'll be back soon with some new recipes.🍇

---
---