☘️🍀Today I was looking for a 4 clover leaf among the 3 clover leaves in my small garden☘️🍀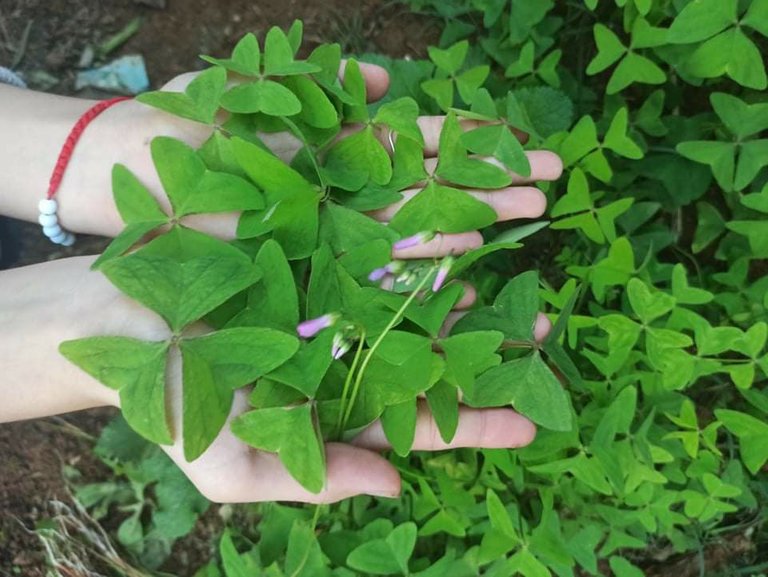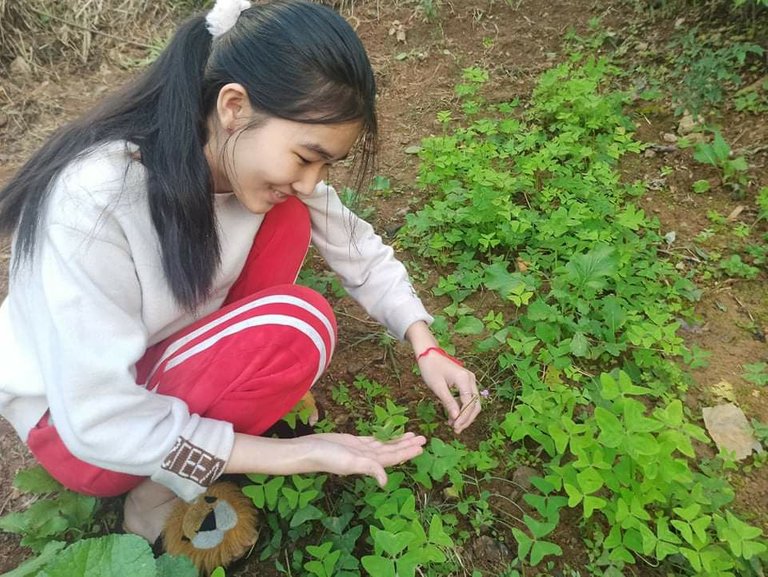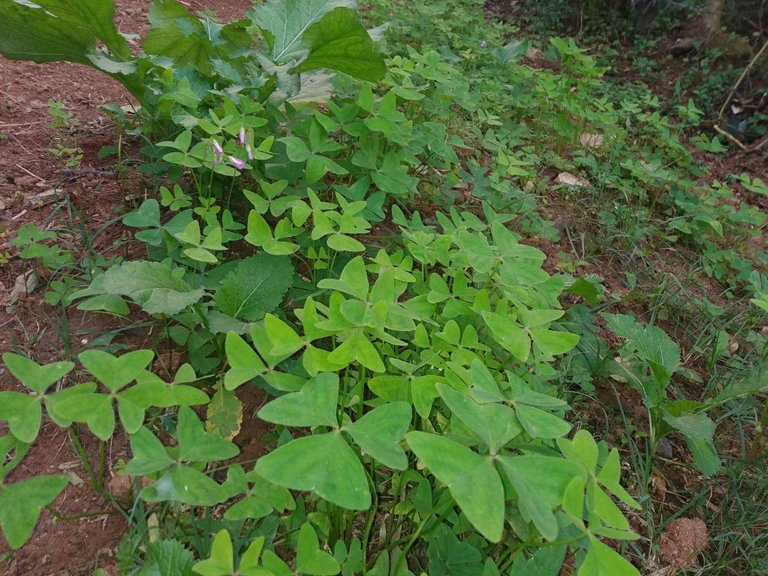 Hello my loving Asean Hive community
Today I am going to talk about clover leaf plants in my garden. There are many clover leaves plants somewhere in my yard. My family and I only occasionally go to places where there are clover leaves. This is because snakes are often found there. About a month ago, after heavy autumn rains, I noticed that clover leaves began to appear there. Now the clover leaf plants that are emerging at that time have grown and many new plants have sprouted. Now there are a lot of clover leaves there. Today my dad and I went to our yard to take some photos of those clover leaves. My father and I also explored clover leaves.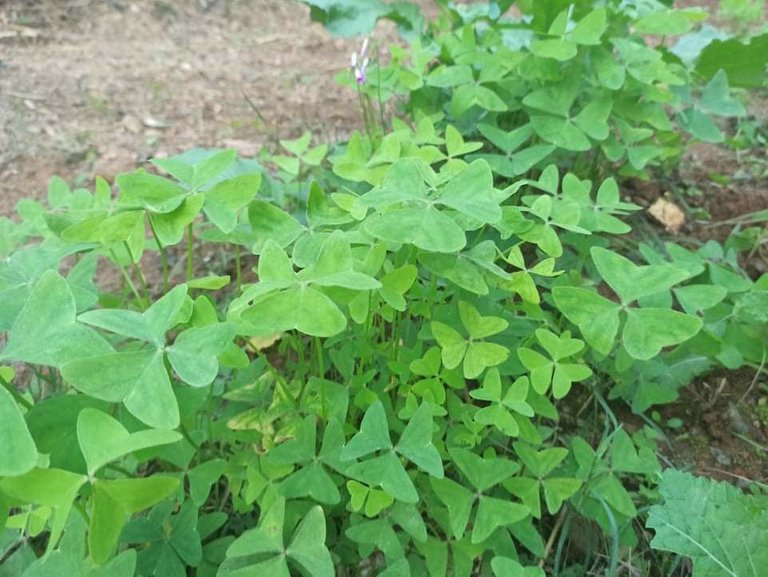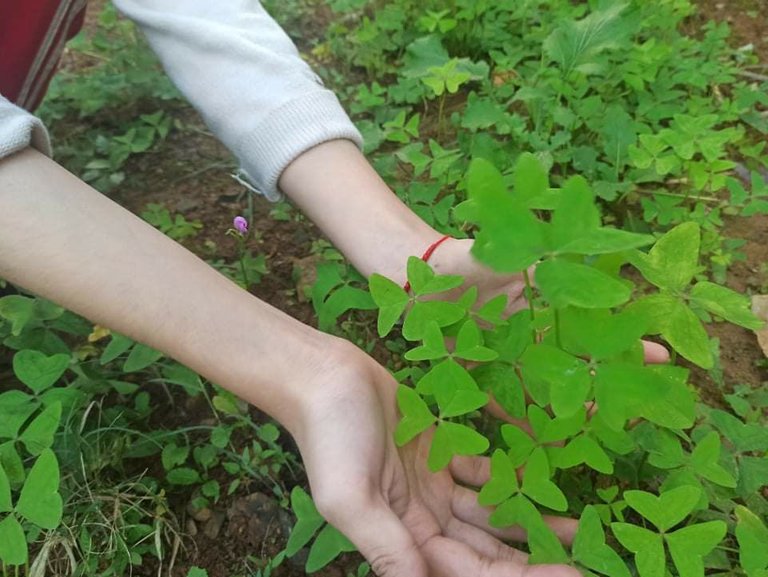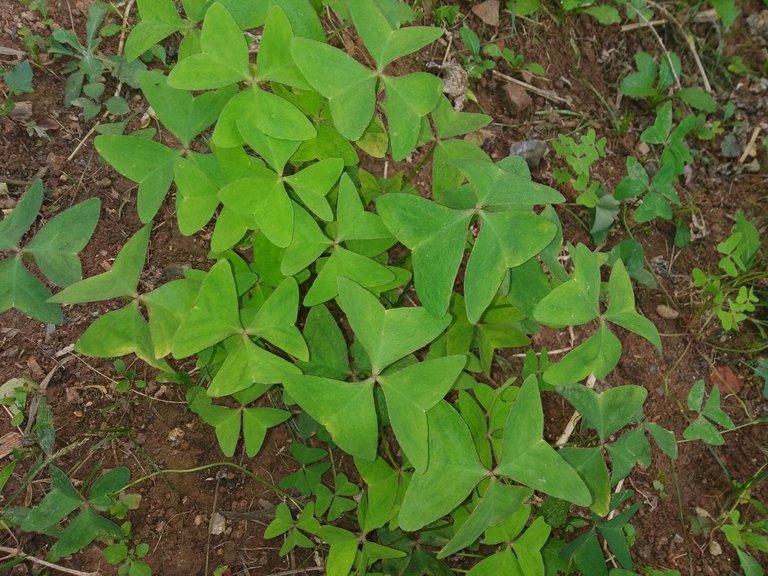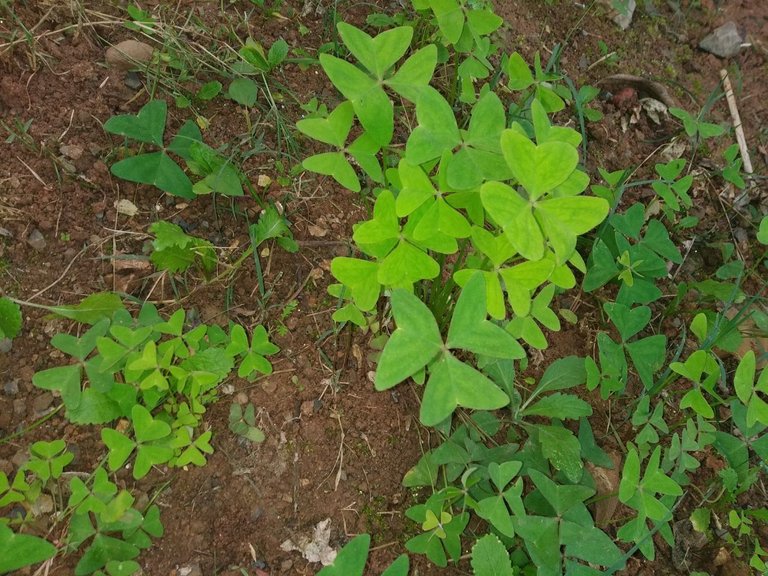 I have seen at least five or six clover plants grow together. Some clover leaves are already large, as shown in the picture. It feels really cool when I first see a place where a lot of clover leaves grow. I have seen some clover plants before. I also saw clover plants in some places at the high school I attended. But I have never seen so many clover leaf plants grow together. Most of my yard has clover leaf plants, but the ones area shown in the pictures above are the ones with the most clover plants.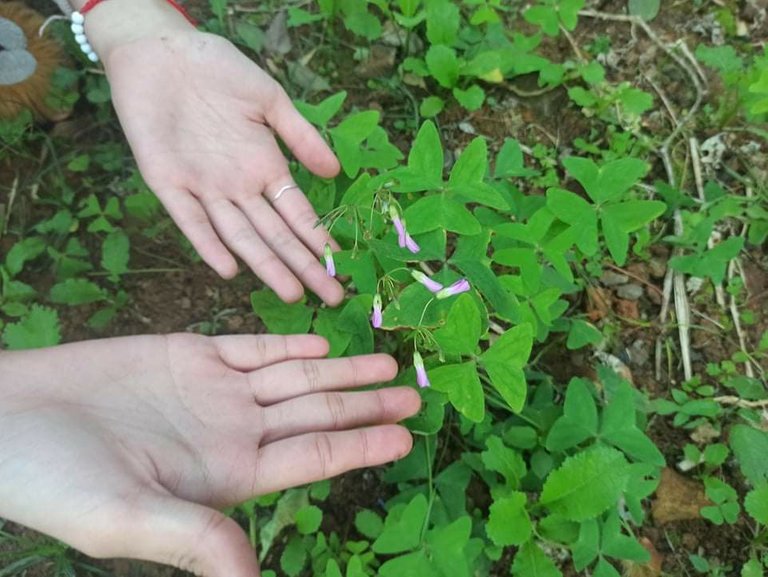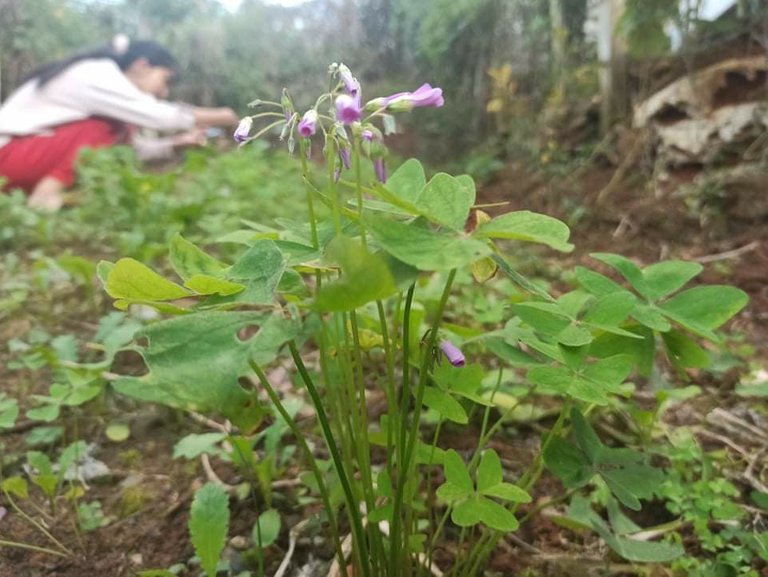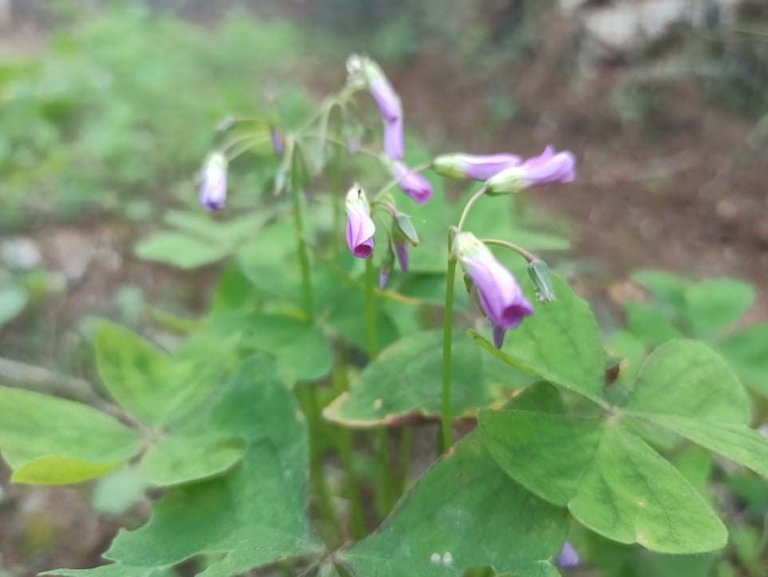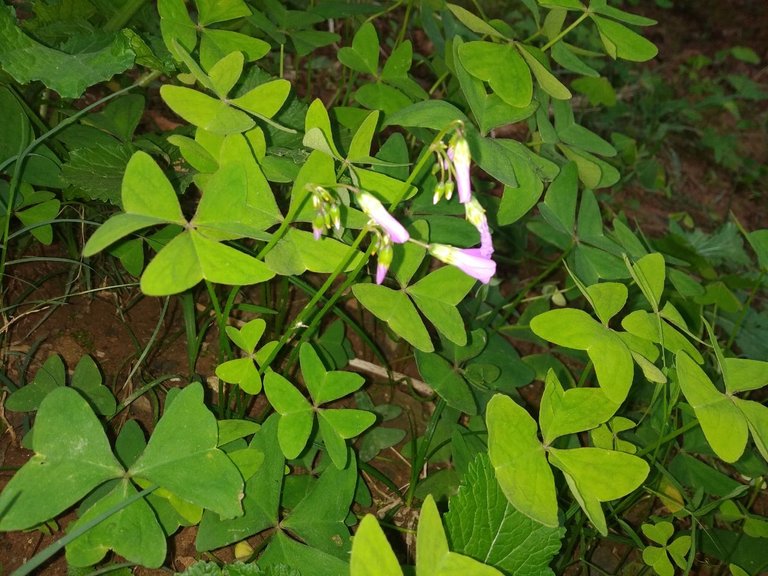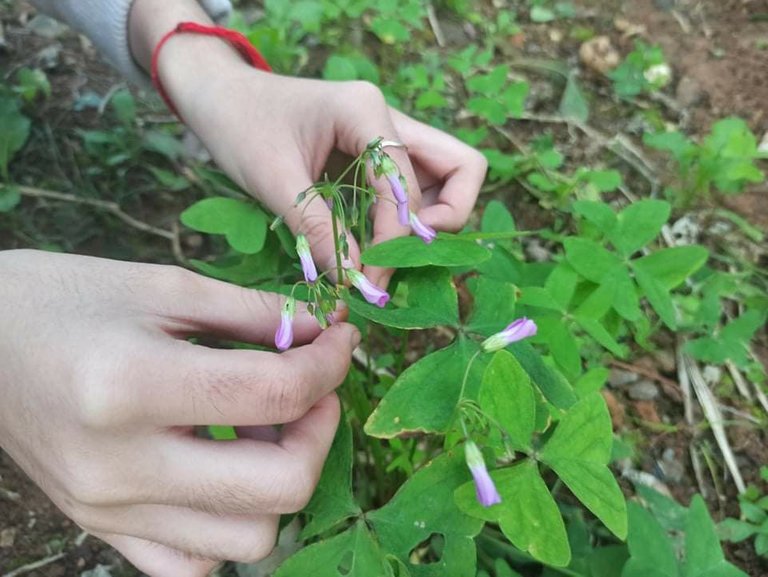 I have seen some clover plants with purple flowers in bloom. It was also beautiful to have small purple flowers among the green clover leaves. I have never seen a flower bloom from a clover plant before. I just learned today that the flowers on the clover leaf are purple. When I looked closely at the purple flowers, they were still budding. By tomorrow morning, I think these flowers will be in full bloom. I think it will be very beautiful when these purple flowers bloom. The second picture is of my father taking some purple flowers while I was taking pictures of clover leaves. You can see I'm in a corner of that picture.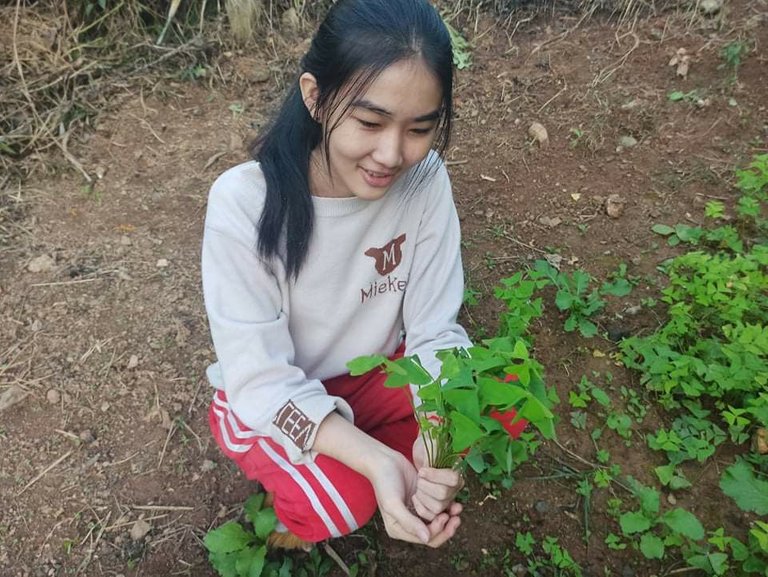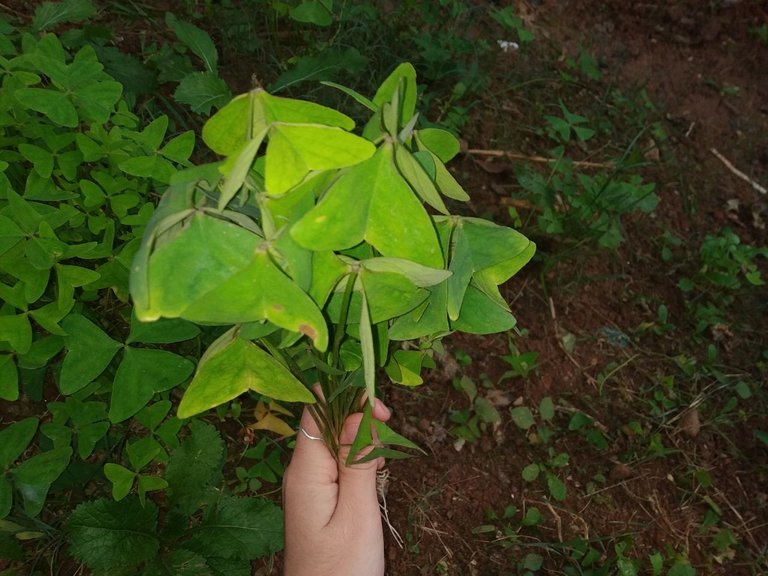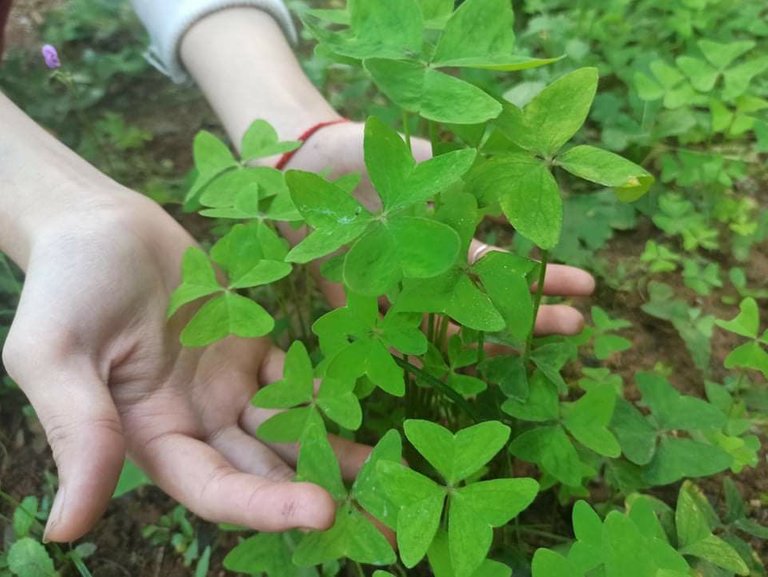 On a Facebook page I came across a post selling a plant that looks like clover leaves plant. The plant I found on Facebook is the same shape as the clover leaf but the color is purple. The admins called it a butterfly plant. Some even say that the purple leaf plants I rarely find on Facebook are used to express love. I do not know the name and the meaning of this purple leaf, but the image of the purple leaves in a flowerpot is very cool. My father also said that some old clover leaf plants have small eggs near the roots. So, I pulled out some clover leaf plants from the roots because I wanted to look at the tiny eggs near the roots of that clover leaf plant and plant some clover leaf plants in a flowerpot. I think the clover leaf plants I picked were not very old, so I did not find any tiny eggs near the roots.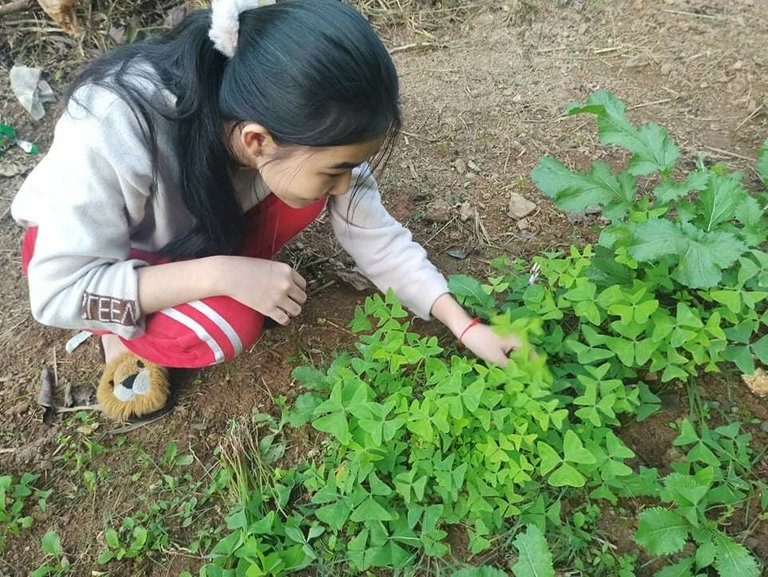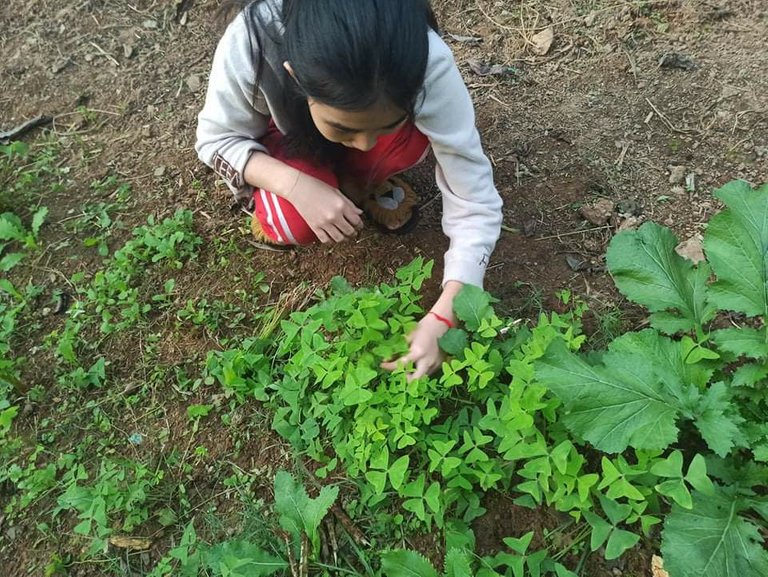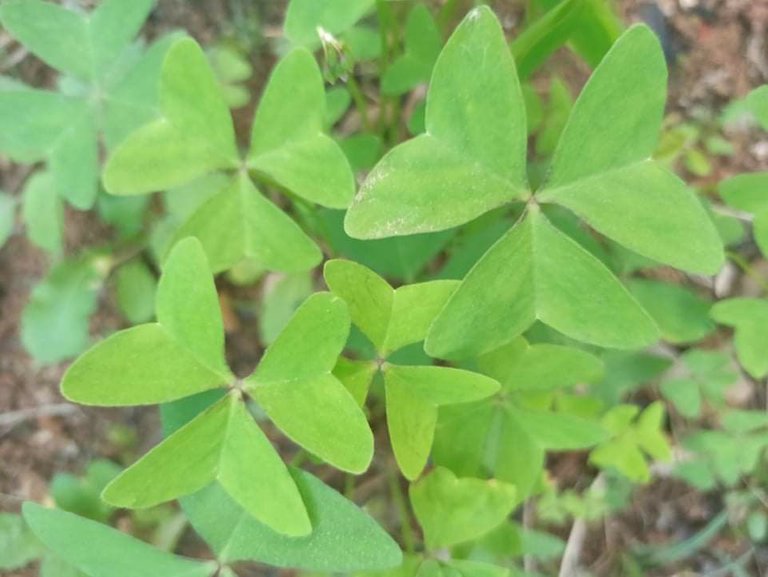 I know that the 4 clover leaf was a symbol of good luck in the Western world and that it represents hope, faith, love and luck. So, I also looked for 4 clover leaves among the many 3clover leaves. I searched for 4clover leaf for a while but could not find it. While I was looking for the 4clover leaf, my dad took some pictures of me. These pictures I posted above. Below are some pictures of the clover leaf I took.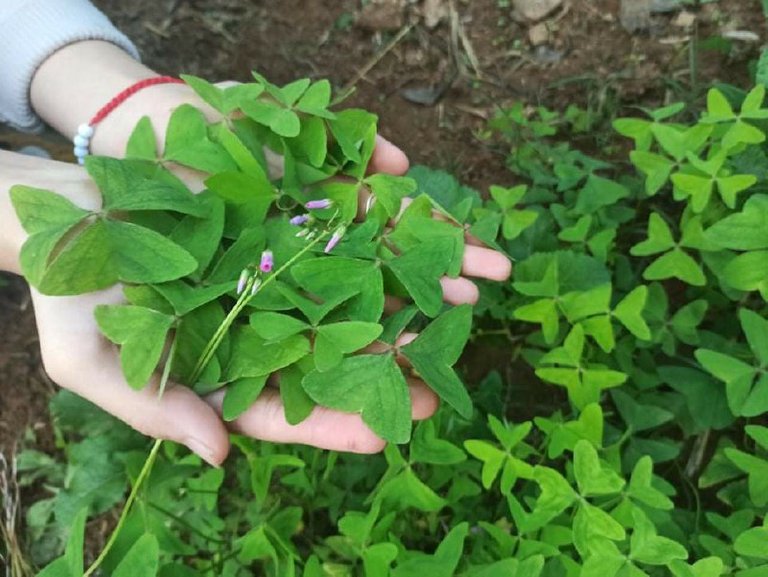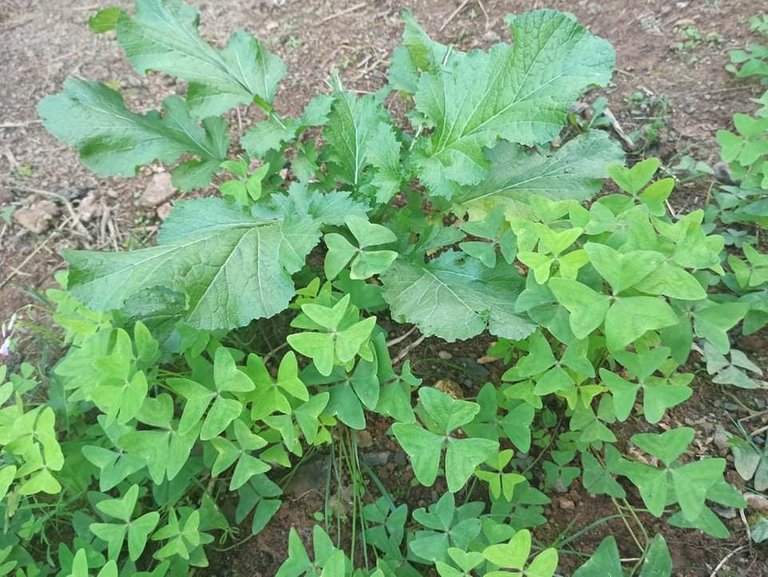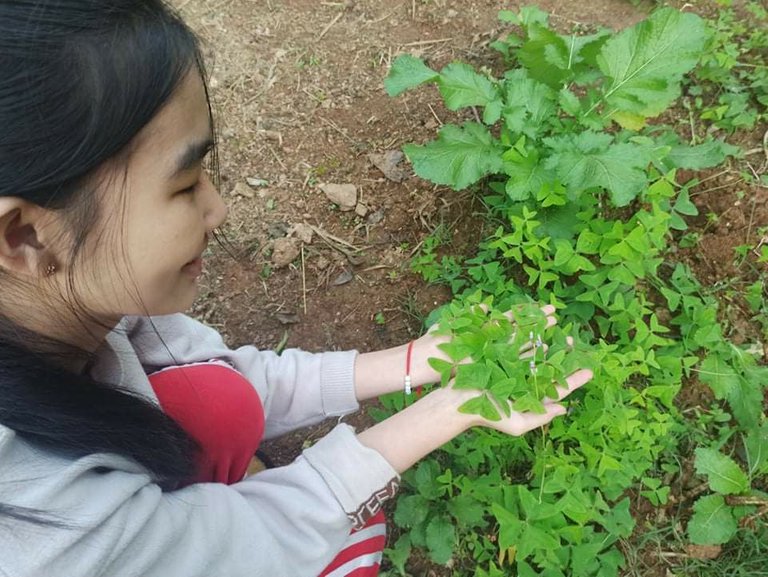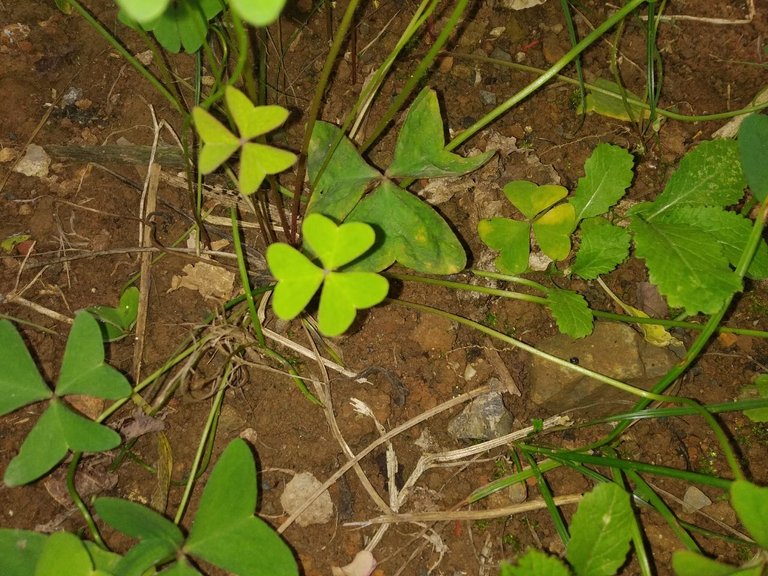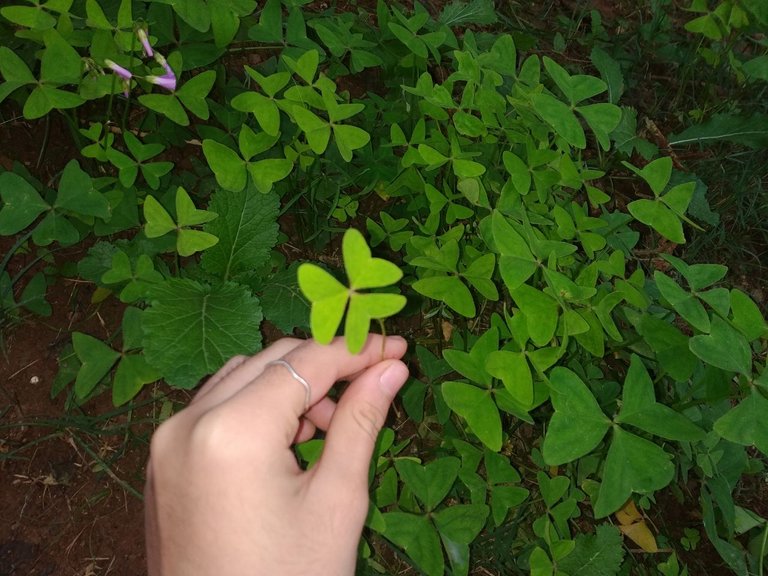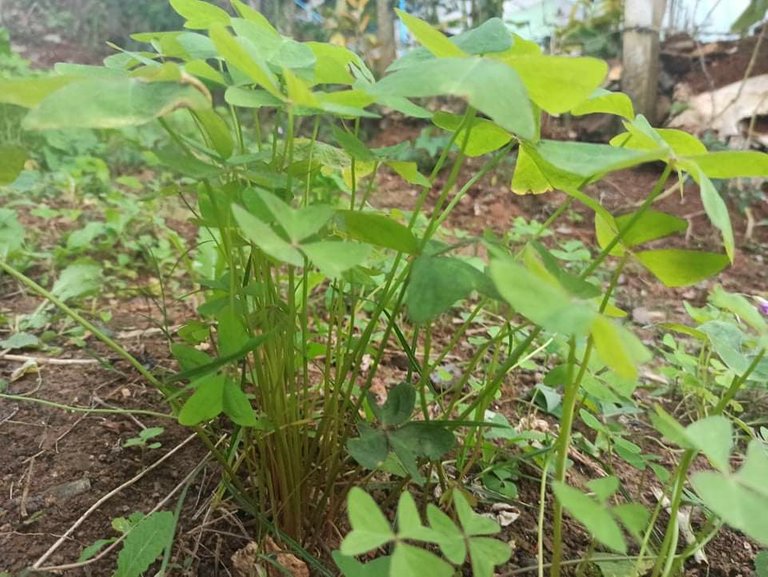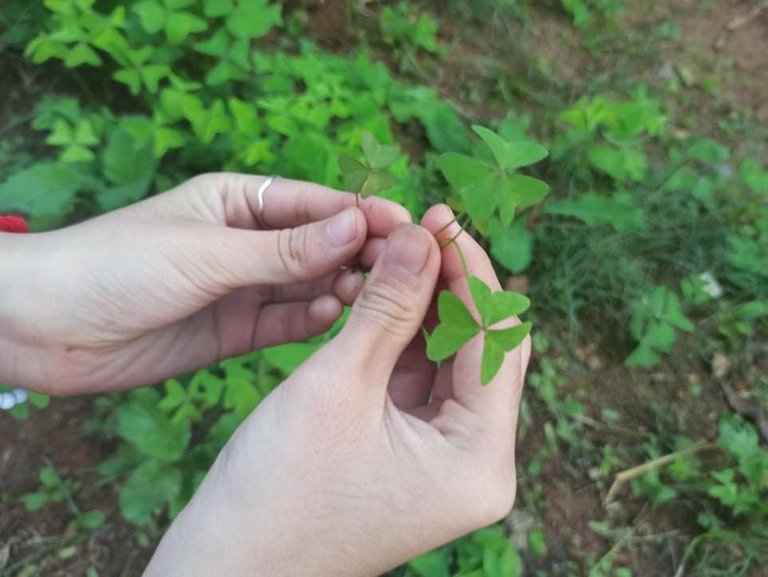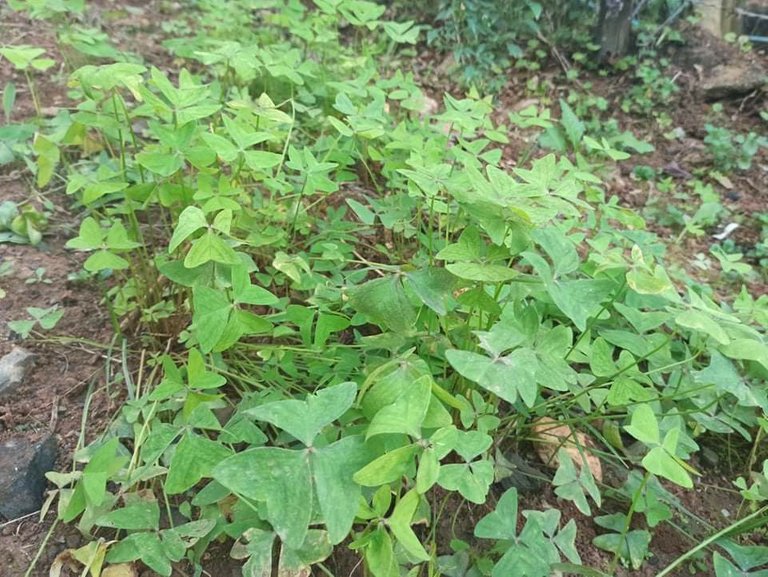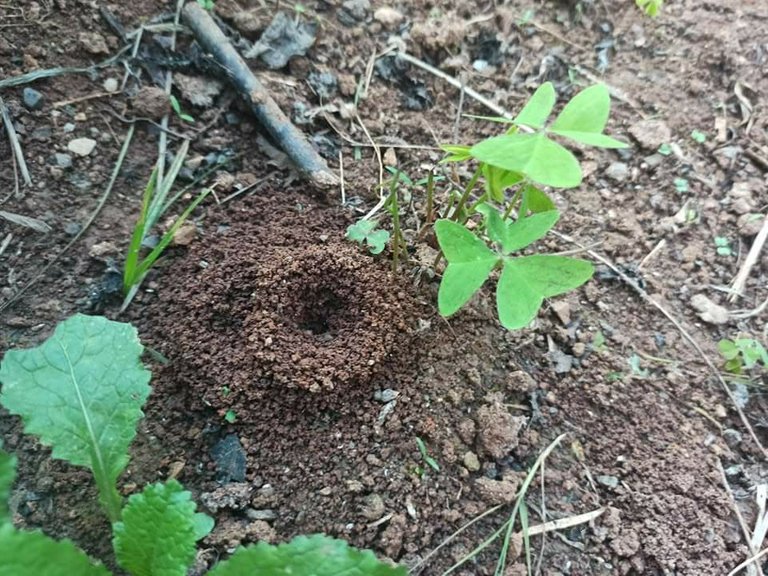 The last picture above shows me a nest of ants. I also found some clover leaves next to that ant nest. I took that picture because I liked it.
Thanks for reading my post. 🍇

---
---