BALANCE WORK AND FAMILY TIME
Balancing work and family time may be a daunting task but with some organization and discipline, it is possible to attain the best version of yourself both at your work place and for your family. It may seem as if you may not become successful in your business if you don't dedicate all your time and energy to your work. Even though the level of success you achieve in your business is going to determine how successful you will be in life as a whole, the same way you don't need to neglect your family. For a all-round growth as a person you must be able to strike a balance between your career and family life.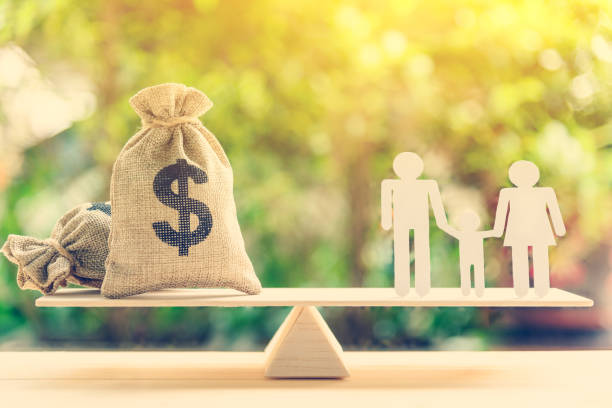 Photo by William_Potte from ISTOCKPHOTO
Like we see in movies, most couples grow apart from each other because they could not balance work, family and fun. We see women abandoning their duties in their home all in the name of work. We see men returning home in the dark hours of the day with the excuse of having to attend a business meeting of some sort. These nonchalant attitudes will affect the family and work on the long run if necessary precautions are not taken. You will be saving your job, and family of unnecessary stress if you endeavor to dedicate time to each of them accordingly.
Striking a balance between work and family means that you must plan to create time for each of them. This means you must ensure that work time does not overlap with your family time. You should not be busy with your laptop responding to emails when you are supposed to be spending quality time with your wife and kids.
You will be making a wrong decision that you may regret in the future if you don't give your family the time they deserve. All the money you make in your business may be of less importance if you don't have a happy family. You must learn to schedule your time, and set limits on what you are focusing on at a particular time.
In reality, there are some jobs that do not give you time for yourself not to talk of your family especially if you work as a marketing manager, front desk manager or a customer service representative. From the start of the day till the end of the day you may not have time for lunch not to talk of picking your phone to call your husband or wife.
To this end, for the sake of your family you should always create time for your break. A little break from work can reduce burnout and increase your energy. Depending on how long your break is at work you may decide to catch up with your spouse and have a quick lunch or even decide to stop by at your kids school to see how they are performing in their studies.
When your home is in good order be rest assured that your life will be less stressful. The happiness you feel when you are with your family gives you emotional stability and more opportunities to think and develop your business. Therefore, you must ensure that you don't let your work time affect your family time.
---
---