EcoTrain Medicinal Cooking Competition Week 3. Thai Lettuce Springrolls With Peanut Satay @winnietran
Hello my Hive friends,
Coming to the third week of the Medicinal Cooking Competition, I was so excited to try the recipe. Tell the truth, this is my first time trying Thai Lettuce Springrolls with peanut satay. Can't wait to make this and enjoy a healthy spring roll like this.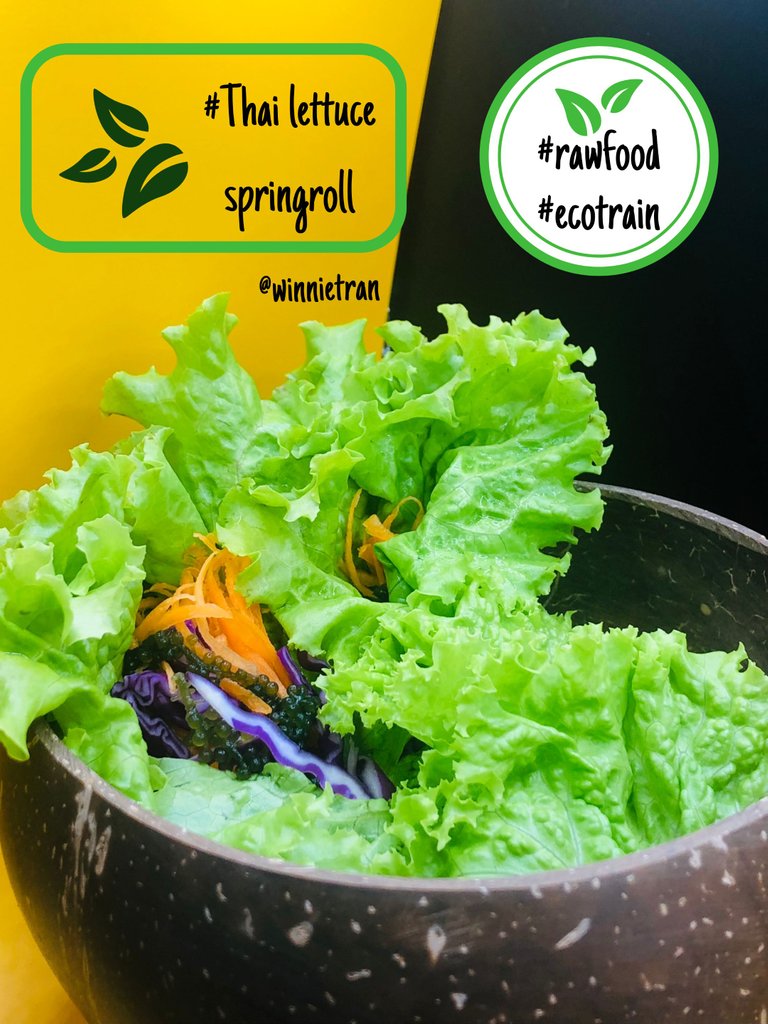 Raw food diet is a popular way that is used by many people and so am I. I always encourage myself to eat more vegetables and lettuce seems to be my favorite one. I usually combined it with tomatoes and avocados with the holy mayonnaise to help me to eat all the vegetables easily. Eating more vegetables not only helps us to diet but also helps our body stronger and decrease cholesterol. For people who are dealing with acne or skin problems, vegetables are a strong sidekick for us. And thank to @ecotrain, I knew one more recipe which let me can make for myself a healthy dish and replace it with my common salad.
As my first impression of the recipe, it's a combination of many vegetables and you can find it in any store.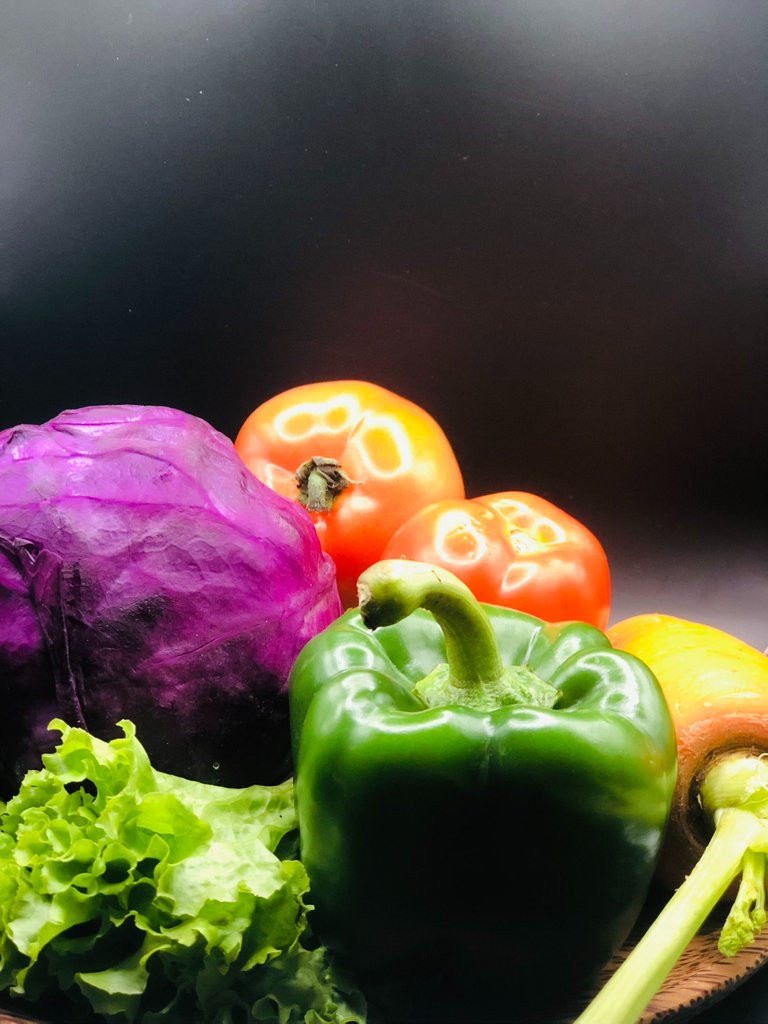 After going around the food store near my house. I collected a few ingredients which have in the recipe:
1 lettuce
1/2 purple cabbage
1 cucumber
1 tomato
1 capsicum (I only can find the green one so I have to use it for this recipe, it will be more beautiful with the red or yellow capsicum)
1 carrot (I love this one the most)
1 pack of sea grades seaweed (this is the adding, I just checked on my fridge and see this. It suddenly came through my mind, it will be perfect for this vegetables spring roll)
And for making the sauce, so sorry that I can't find the dry date power, I just can make it with peanut and chili powder, tamarind sauce.
Because I like the flavor of peanut, I put on 2 tbsp of peanut butter and 1/2 tbsp of tamarind sauce, and can not forget the chili powder with a little bit of salt. I think you can taste it first before deciding the final result of this sauce.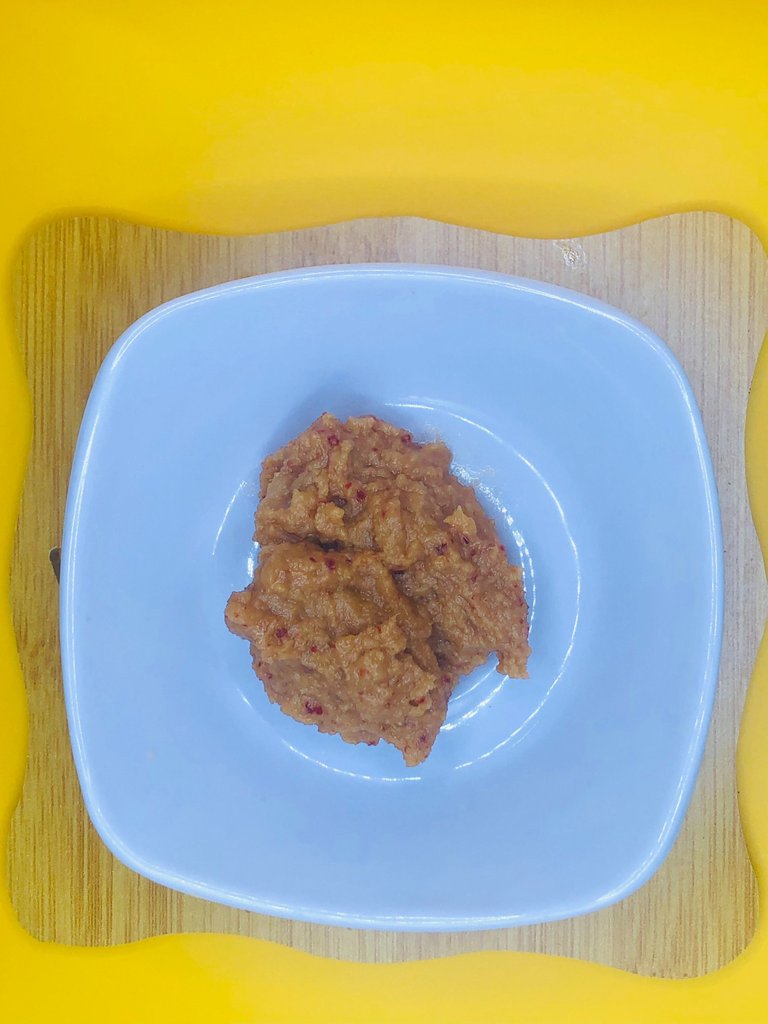 I think making this food is very simple and truly does not take us too much time in processing. We just need to wash all our vegetables and cut them into thin slices which would help us roll easily.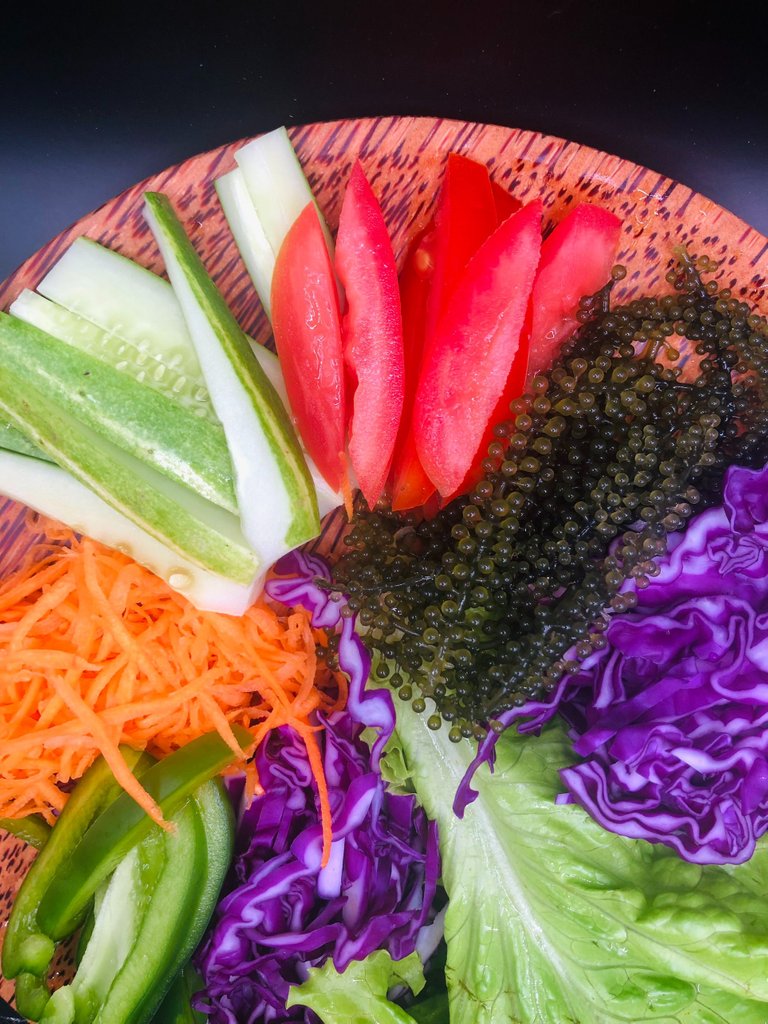 After cutting all the ingredients except the lettuce, please put all those vegetables in the middle of the lettuce and wrap it.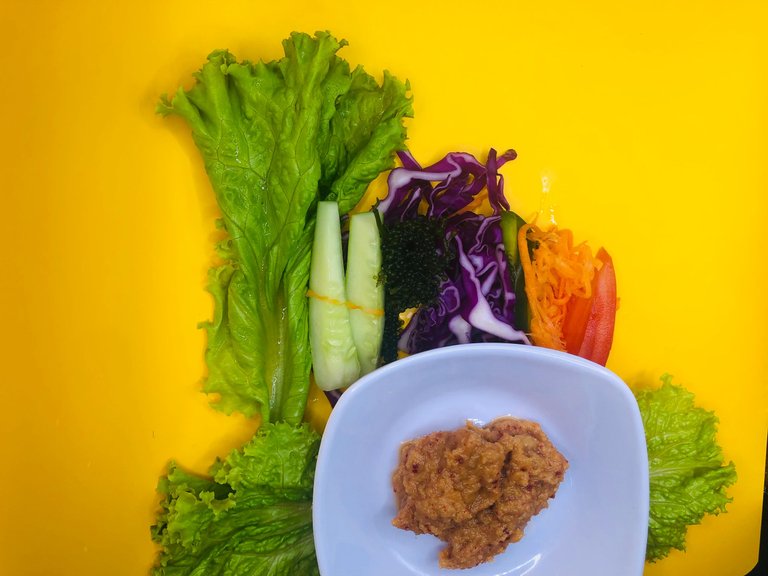 These are the ingredients for 1 roll, but sorry for the curvy leaf, after rolling it turns to this. Anyway, the result was all good.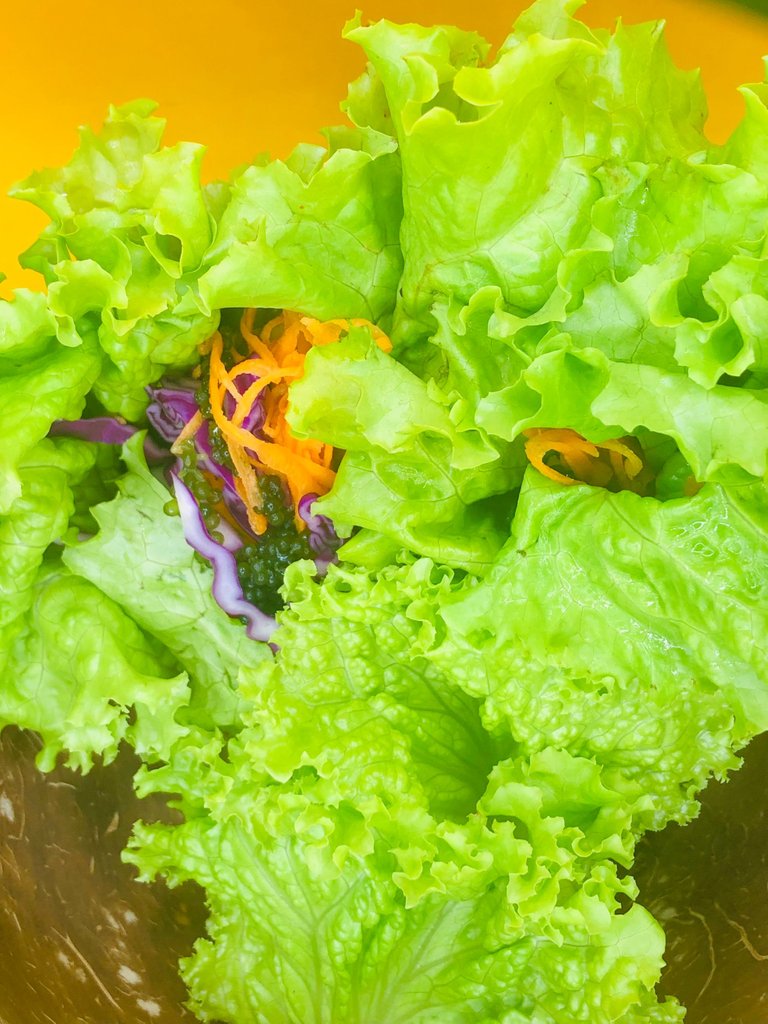 Believe, all the ingredients are there.
With the satay sauce, it truly helps to balance all the vegetables and we don't feel it too dry or anything. I can feel the creamy of the peanut and a little bit sour from tamarind but not too much. I definitely use it usually, it will be perfect with my lunch.
Thank you for reading my post.
---
---