Famous names are just another detail.
This publication was also writen in SPANISH and PORTUGUESE.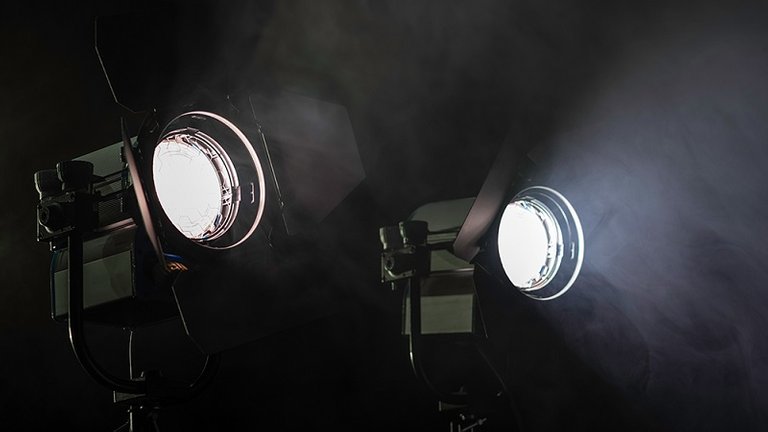 PremiumBeat
Within the cinematographic world, one of the most famous (and even predictable) marketing strategies of studios is to use (and abuse) the names of directors, actors, actresses, screenwriters and other famous professionals who are directly linked to movies. This is a practice that has been going on forever, and it really helps (when there are really important and popular names around the world) to bring great visibility to the projects.
On the other hand, many studios tend to bet very heavily on names and countless times have just invested in a good story. This is very worrying because after all, the end product of studios is not people, it's the movies they shoot. Every other point becomes irrelevant when there is no good story to tell, direct or act out. Movies are built on details, but the main foundation ends up being the scripts.
Famous names attract people for many reasons, but they cannot save bad movies because their essence cannot be changed by having famous names on screen. I even agree that there can be some kind of distraction related to the presence of famous names in the movies (because many people are detached from the story and the focus becomes the people they are usually fans), but this is a fleeting satisfaction and that "makeup". " the movies.
The bubble of names that become famous over time is still very useful for marketing work, but the material needs to be good for everything to have a positive effect. These names alone cannot do anything at all when the essence of the project is bad. The most demanding public suffers from this, and usually ends up frustrated with those films full of talented professionals who, at the end of the day, are just a luxury accessory in movies.
---
Nombres famosos son un detalle más.
Dentro del mundo cinematográfico, una de las estrategias de marketing más famosas (y hasta predecibles) de los estudios es utilizar (y abusar) de los nombres de directores, actores, actrices, guionistas y otros profesionales ilustres que están directamente vinculados al cine. Esta es una práctica que ha existido desde siempre, y realmente ayuda (cuando hay nombres realmente importantes y populares en todo el mundo) para dar una gran visibilidad a los proyectos.
Por otro lado, muchos estudios suelen apostar muy fuerte por los nombres e infinidad de veces acaban invirtiendo en una buena historia. Esto es muy preocupante porque, después de todo, el producto final de los estudios no son las personas, son las películas que filman. Cualquier otro punto se vuelve irrelevante cuando no hay una buena historia que contar, dirigir o representar. Las películas se construyen sobre los detalles, pero la base principal termina siendo los guiones.
Los nombres famosos atraen a la gente por muchas razones, pero no pueden salvar las malas películas porque no se puede cambiar su esencia teniendo nombres famosos en pantalla. Incluso estoy de acuerdo en que puede haber algún tipo de distracción relacionada con la presencia de nombres famosos en las películas (porque mucha gente se desliga de la historia y el foco pasa a ser la gente de la que suelen ser fans), pero esto es una satisfacción pasajera y eso "maquilla" las películas.
La burbuja de nombres que se hacen famosos con el tiempo sigue siendo muy útil para el trabajo de marketing, pero el material debe ser bueno para que todo tenga un efecto positivo. Estos nombres por sí solos no pueden hacer nada cuando la esencia del proyecto es mala. El público más exigente lo sufre, y suele acabar frustrado con esas películas llenas de profesionales de talento que, al fin y al cabo, son sólo un complemento de lujo en el cine.
---
Nomes famosos são apenas mais um detalhe.
Dentro do mundo cinematográfico, uma das estratégias de marketing mais famosas (e até previsíveis) dos estúdios é usar (e abusar) dos nomes dos diretores, atores, atrizes, roteiristas e demais profissionais famosos que estão diretamente ligados aos filmes. Essa é uma prática que acontece desde sempre, e realmente ajuda (quando tem nomes realmente importantes e popularmente conhecidos ao redor do mundo) a trazer uma grande visibilidade aos projetos.
Por outro lado, muitos estúdios costumam apostar muito altos em nomes e por incontáveis vezes acabam de investir em uma boa estória. Isso é muito preocupante porque afinal, o produto final dos estúdios não são as pessoas, são os filmes que eles gravam. Qualquer outro ponto se torna irrelevante quando não existe uma boa estória a ser contada, dirigida ou atuada. Os filmes são construídos com bases em detalhes, mas o alicerce principal acaba sendo os roteiros.
Nomes famosos atraem pessoas por diversas razões, mas não conseguem salvar filmes ruins porque a essência deles não pode ser modificada com a presença de nomes famosos na tela. Eu até concordo que pode haver algum tipo de distração relacionada à presença de nomes famosos nos filmes (porque muitas pessoas se desprendem da estória e o foco se torna as pessoas que elas geralmente são fãs), mas isso é uma satisfação passageira e que "maquia" os filmes.
A bolha dos nomes que se tornam famosos ao longo do tempo ainda é muito útil para o trabalho de marketing, mas o material precisa ser bom para que tudo surta um efeito positivo. Esses nomes sozinhos não conseguem fazer nada em absoluto quando a essência do projeto é ruim. O público mais exigente sofre com isso, e geralmente acaba frustrado com aqueles filmes repletos de profissionais talentosos que no final de tudo, são apenas acessório de luxo nos filmes.
---
---