The human washing machine.

This publication was also writen in SPANISH and PORTUGUESE.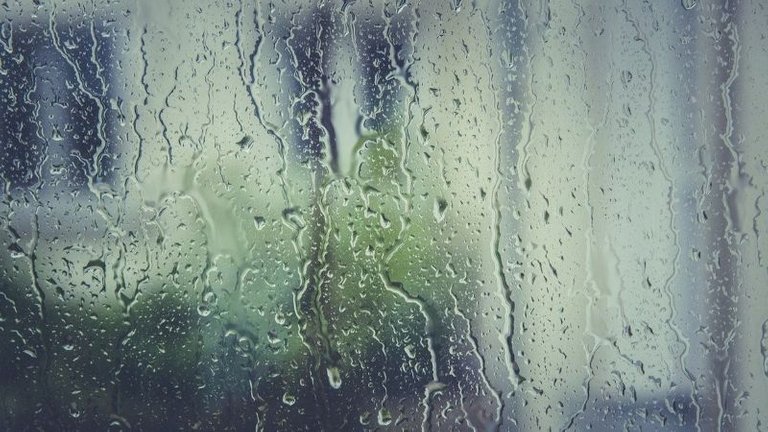 VOI
I can't remember when was the last time I shared one of my "mind dreams" (I prefer to classify these texts this way because my knowledge of it is limited), but here's another one. Especially since the day is cold, and also because it's raining outside. The inspiration came, and I just wrote what you are about to read.
The weather is hazy
Time is closed
The harbinger of rain is announced
The rain starts to fall.
Drops of water strafing the earth
Giving up a peculiar smell
The smell of wet earth
Impregnating nostrils around the world.
At the same time
It also wets people
Washing away your sins
Cleaning your souls.
Right and wrong mix
Washing humans savagely
Without realizing it, they follow
Getting it wrong again and again.
I hope you enjoyed it, and also, that the text may have brought you some nice reflections.
---
La lavadora humana.
No recuerdo cuándo fue la última vez que compartí uno de mis "sueños mentales" (prefiero clasificar estos textos de esta manera porque mi conocimiento es limitado), pero aquí hay otro. Sobre todo porque hace frío y también porque afuera está lloviendo. Llegó la inspiración y acabo de escribir lo que estás a punto de leer.
El clima es brumoso
El tiempo está cerrado
Se anuncia el presagio de la lluvia
La lluvia comienza a caer.
Gotas de agua ametrallando la tierra
Renunciar a un olor peculiar
El olor a tierra mojada
Impregnando fosas nasales en todo el mundo.
Al mismo tiempo
También moja a la gente
Lavando tus pecados
Limpiando vuestras almas.
Mezcla correcta e incorrecta
Lavando humanos salvajemente
Sin darse cuenta siguen
Equivocarse una y otra vez.
Espero que os haya gustado, y que tambien, el texto os haya traído algunas buenas reflexiones.
---
A máquina de lavar humanos.
Eu não lembro quando foi a última vez que eu compartilhei um dos meus "devaneios mentais" (eu prefiro classificar esses textos desta forma porque o meu conhecimento sobre isso é limitado), mas aqui está mais um deles. Especialmente porque o dia está frio, e também porque está chovendo lá fora. A inspiração veio, e eu acabei de escrever isso que vocês estão prestes a ler.
O clima está nebuloso
O tempo está fechado
O prenúncio da chuva é anunciado
A chuva começa a cair.
Gotas de água metralhando a terra
Fazendo subir um cheio peculiar
O cheiro da terra molhada
Impregnando narinas mundo à fora.
Ao mesmo tempo
Também molha pessoas
Lavando seus pecados
Limpando suas almas.
O certo e o errado se misturam
Lavando seres humanos selvagemente
Sem perceber, eles seguem
Errando novamente e novamente.
Espero que vocês tenham gostado e que o texto possa ter te trazido algumas reflexões.
---
---