Hive Open Mic #158// RIVERS OF BABYLON by BONEY M// Sax cover @wizj
---
Hi everyone in the Hive Open Mic community.
I trust you all are doing fantastic and glowing.
I am @wizj.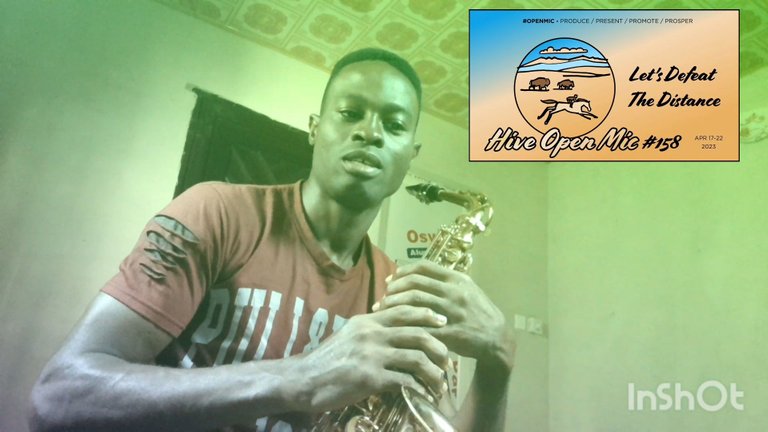 It's week 158 of our concert; and for this week's theme "LET'S DEFEAT THE DISTANCE" chosen by our spotlight artist @karlex77.
I shall present Sax cover of "RIVERS OF BABYLON" by BONEY M
I shall play this with just the saxophone.
I chose this piece for the reason that the song portrays kind of exiled people who sat in distance and singing a song remembering their root.
Where they were taken from and where they were brought to were not the same. It was a different land and horizon which was not appealing to them in any way.
However, when one leaves his/her zone to a strange land for the first time. They'll not see it as easy to adapt as such. Now imagine when you're forced out of your land to another where you do not know anyone or anything about their culture and dealings. This won't copereate well with the body and the senses, the psychological effect will strike harder and harder. The coherency will be lost.
Home is best; they say, "Home sweet Home". Once anyone arrives home, you often notice a deep sigh of relief. It seems like a completion of a self mission which is to bring the self back. The water from home is satisfying more, quenches hard thirst easily🤸‍♀️🤸‍♂️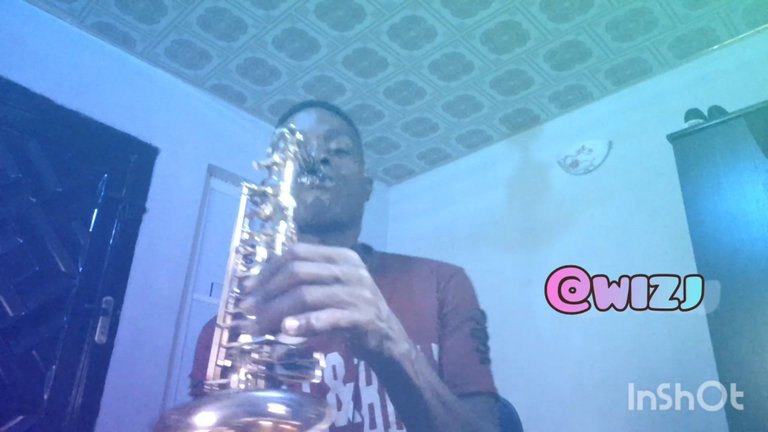 Boney M sang this song depicting the Israelites exile to babylon. Like the saying goes "you do not know the value of what you've until it is taken away"
While they were enjoying every blessings of God upon them. They forgot about him so Soon and began following their own whims and caprices, thereby neglecting who fend for them earlier.
So the exile reminded them of a God who cares and so; in exile, they sat and sang a kind of relieving so to say redemption song
The value of what they had taken for granted initially came back. Their senses were opened to the reality that life isn't about what they saw and experienced but far more than what it is.
Something must always bring us to our senses some times if we fall.
So, hivers, cherish every golden moments you've got both here on hive and anywhere else because what seemed unimportant can be the very thing we may need after.
🙇‍♀️🙇‍♂️💯🤷‍♂️🐕‍🦺
LYRICS
By the rivers of Babylon, there we sat down
Ye-eah we wept, when we remembered Zion
By the rivers of Babylon, there we sat down
Ye-eah we wept, when we remembered Zion
When the wicked
Carried us away in captivity
Required from us a song
Now how shall we sing the Lord's song in a strange land
When the wicked
Carried us away in captivity
Requiring of us a song
Now how shall we sing the Lord's song in a strange land
Let the words of our mouth and the meditation of our heart
Be acceptable in thy sight here tonight
Let the words of our mouth and the meditation of our heart
Be acceptable in thy sight here tonight
By the rivers of Babylon, there we sat down
Ye-eah we wept, when we remembered Zion
By the rivers of Babylon, there we sat down
Ye-eah we wept, when we remembered Zion
By the rivers of Babylon (dark tears of Babylon)
There we sat down (You got to sing a song)
Ye-eah we wept, (Sing a song of love)
When we remembered Zion. (Yeah yeah yeah yeah yeah)
By the rivers of Babylon (Rough bits of Babylon)
There we sat down (You hear the people cry)
Ye-eah we wept, (They need their God)
When we remembered Zion. (Ooh, have the power)
---
---