Building Good Money Habits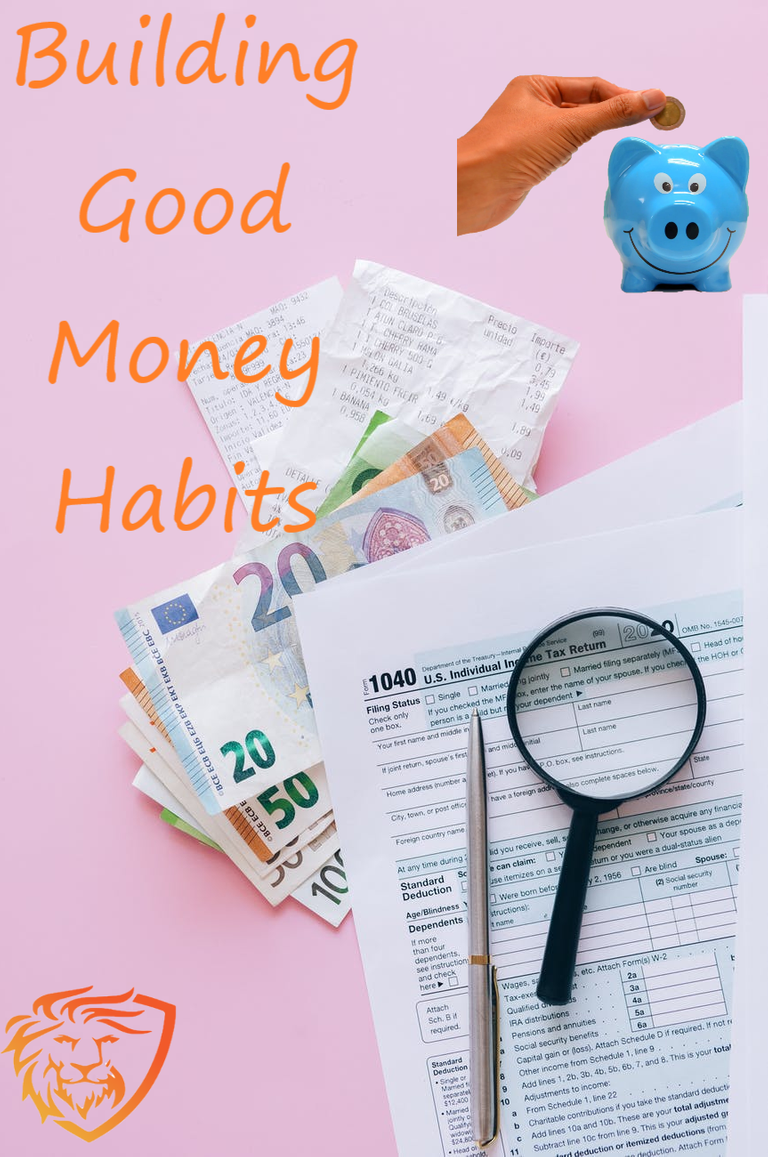 Old habits they say, die hard, but with the right conviction, you can get rid of all your bad money habits and cultivate good habits that will lead to your financial success. This year, I want to be intentional in how I handle my finances as my little bad money habits here and there are like raindrops forming an ocean. It's not very noticeable but one day, I might drown if I don't change.
Budgeting and tracking expenses
I have a sorry excuse for a budget as I haven't been intentional enough about it. My budgeting goes on in my head mostly, which means that at the end of the month I balance my sheets in my head. Not writing out my monthly budget and my expenditure makes me lose accountability as I can't remember everything I spend on.
The only time I write a budget is when I have to write a list for grocery shopping and even at that, I can't categorically state how much I spend on food for a month. Then there are other bills like utilities, hospital bills, emergency bills and others. I know that these are what I spend on but my life would be easier if I had a detailed budget drafted at the start of every month.
Luckily, there are a thousand and more budgeting templates and methods available to aid in carefully planning my monthly budget. I know exactly how much money enters and leave my spending account but it would be helpful to know how exactly it is disbursed so I can plan my finances better.
Set dates
A few months ago I forgot to buy electricity units and power went out. We stayed without electricity for hours until I realized we were probably on zero since I delayed buying the units. I forget about these bills sometimes until the last minute and it makes us waste valuable time or causes an inconvenience.
I have to rely on extended memory these days and my phone is the perfect personal assistant that reminds me of these payments.
Automate savings and investments
There are so many apps these days that let you set automated recurrent payments for your savings and investments. Now you can easily pay yourself first before going ahead to spend. I particularly like this for targeted savings as it lets you reach your goal faster. Last year, I was able to gift my dad a birthday present by auto-target saving for a few months, it might not have been possible if I relied on manually saving.
There are also investment apps that automate activities on your portfolio. It was interesting to find out that I could automate some activities on my investments like setting take profit and stop-loss orders.
Building emergency funds
Having an emergency fund is very different from your savings. Savings usually have specific purposes like saving for school, a car, a vacation or maybe your future. With emergency funds, it is saving for unplanned expenditures that might arise so you don't have to go dipping into your actual savings.
I plan on creating separate savings tagged for emergencies only because you never know what could happen.
Cut down on expenses
I used to wonder why some people would turn off or alternate the use of appliances in their houses until I began paying for these bills myself. I live sparingly already but I try to cut down on our bills by managing the use of utilities.
Sometimes, I tend to spoil myself because I deserve it but then I go overboard with it and spend more than I should allow myself. I'm ruling out retail therapy from my vocabulary this year and all of those little expenses that build up over time.
I believe with these adjustments to my money habits, I am bound to see an improvement in my finances in a few months. You too can challenge yourself.
Discord - wolfofnostreet#4939
Posted Using LeoFinance Beta
---
---