How Inflation Affects Me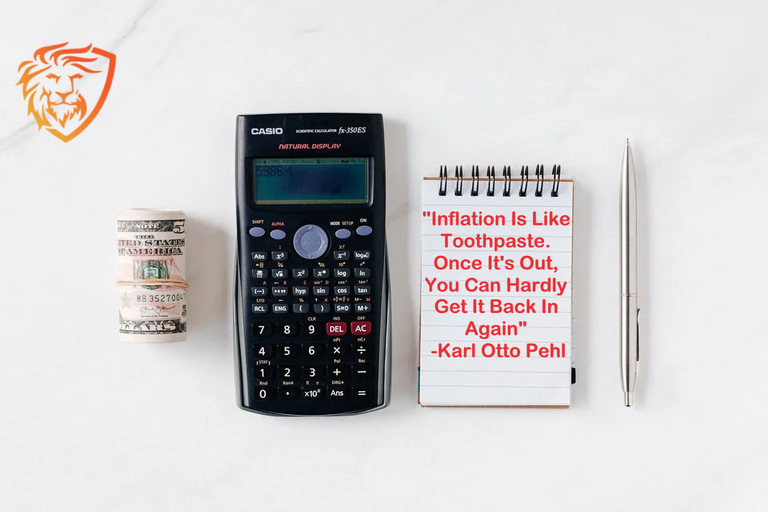 Pexels, edit by me.
Inflation is a common concept to almost all Nigerians. You can randomly hear a little kid lament about the ever-increasing prices and it gives you an idea of how bad it has to be for little kids to be so pained.
Every time I pick up an item from the counter, I have to squint carefully at the price because it's usually unbelievable. Now I'm not stunned about these prices because in the last few years Nigeria's inflation rate has mostly been on an upward movement.
What's crazy is that most of these prices never come down even when there are times when there's a little shift in inflation rates. I never expect to see reduced prices for items but still, I'm always pained by how expensive everything is.
You can imagine how hard it is for businesses to keep up when their customers are not willing to pay more for the same quality or even lesser quality. The effect of inflation on businesses is directly proportional to its effect on us the consumers.
Small businesses especially take the hit because consumers would rather buy from the big businesses that can afford to keep their prices lower in these situations.
Inflation can reduce one's will to save and even invest. As much as I distaste having to save in fiat, I try to use a savings app that at least gives me a little interest.
This got so difficult seeing my money sitting there with so little purchasing power as the days went by. The moment I needed the cash and pulled it out, I found it unreasonable to put any more money in there.
I bet there are thousands of people like me who would rather spend their Naira than have it saved up. The problem more spending causes in these times is that there might even be more inflation when demand increases and there's a decline in supply.
Yesterday my friend was telling me about buying more units of the MTN stocks I got last year and I was honestly not interested. I don't see the point in buying more units when I can only afford to buy little and that won't bring much profit in years to come.
It's also not a wise choice to invest in ventures that won't give you returns that is at least slightly higher than the inflation rate. I doubt you can find any of such around.
Investing a bulk of Naira into something right now is not part of my agenda and I would rather stock my house with food. Speaking of food, I can't even enjoy the things I used to before anymore without getting a bit anxious about the prices.
We're paying more for less and we have had to re-evaluate our taste for both the essential and non-essentials. I'm thrifty by nature but this is just a difficult situation beyond me and I couldn't be more thrifty.
These are a few ways inflation kicks me in the butt and all I can do is not panic and focus on surviving daily. My goal is to eventually get one of these 'inflation-proof jobs' that are always in demand and also give me peace of mind.
How do you deal with inflation?
---
---
Discord - wolfofnostreet#4939
Twitter - wolfofnostreet_
Posted Using LeoFinance Beta
---
---