I Really Don't Care Who Killed Sara

Who Killed Sara? is a thriller series about the search of the person(s) who killed Sara. Obvious from the title...duh. Lol. It is a Mexican series created by José Ignacio Valenzuela and runs for three seasons with each episode running for about 45 mins.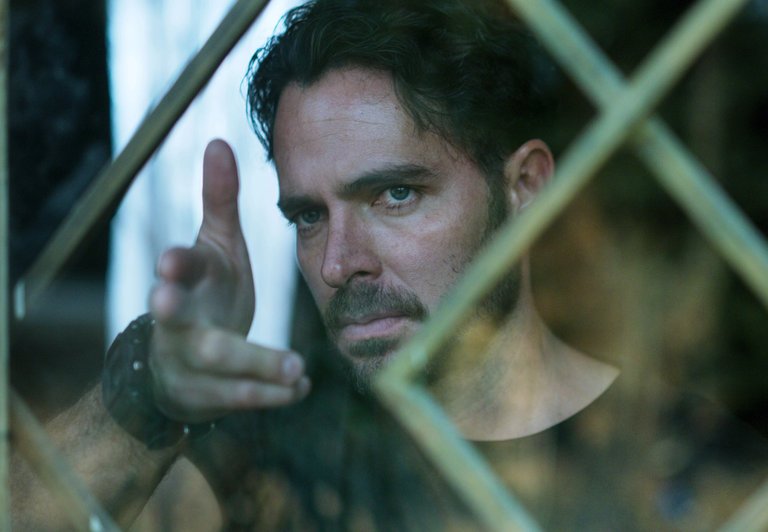 Image source
The Plot
So the story is that Sara Guzman died in a boat accident. She was with her brother Alex, her boyfriend Rodolfo, and Rodolfo's brother Chema. It turns out the harness Sara put on to hang off the boat was cut right before they got on the boat making her death a homicide.
Alex is accused of killing his sister Sara which is shocking until it is revealed that the very influential Cesar Lazcano, the father of Rodolfo and Chema, had made a deal with Alex to own up to being guilty so as to save his sons from any blemish.
So basically, Alex was sentenced to 20 years in prison which is a far cry from the three months deal Cesar had struck with him. Alex is very angry at the turn of events and all through his stay in prison, he plots how to get back at the Lazcano family and find out who really killed Sara.
My Thoughts
I was enthused by this show initially because it looked so badass. Alex especially looked badass. He had been in prison for years and looked like his plan to take out the Lazcanos was all set. He was eventually freed and we got to see that he was this big tech guy that had a lot of info about the Lazcanos.
It all looked straight-forward initially, shake up Cesar and the rest of the family and then follow through with his revenge right? Wrong. It was way more than that and we got to see so many unraveling from the past.
There were a lot of secrets, the very foundation of the whole story is based on secrets and the show quickly became a telenovela-style drama. I'm not a big fan of telenovelas because of how stretched the stories can be and Who Killed Sara? had all the elements of a telenovela although I'm not sure if it's classed as one.
It quickly became a bore because the story kept unfolding and unfolding and unfolding and unfolding and....sigh. You get my point. There were just too many layers to this story and I was tired.
I expected it to be just one season and I expected Alex to give a lot of badassery but he didn't deliver. The only badass on the show turned out to be Cesar.
It's a cool story, a bit unrealistic maybe, and too many surprises. It went from Who Killed Sara to Who Fucked Sara real fast. Everybody wanted a piece of Sara in the one thousand and one flashbacks we got to see and it turns out Sara wasn't no Miss Goody two shoes herself.
I liked how there were different versions to the story and we saw through the eyes of several characters how it all went down. However, I totally disliked Sara's own side of the story and how she was painted to be unstable and Alex supposedly had no idea.
I'm not a fan of flashbacks but I wasn't pissed about the use of flashbacks on this show. It was a whole lot and there were repetitions but I understand that's like the basis of the show.
I love playing the guessing game when I watch shows like this but in this case, I was fed up. I didn't care anymore and I survived a few episodes into season 2 till I opted out.
The acting and production were surprisingly amazing. I thought the person who plays Sara was a shitty actor though but everyone else was good.
Who Killed Sara? should have been a mini-series or a limited series, all of the extra twists weren't necessary and I would have thoroughly enjoyed it if they were cut out.
I'd rate it 6/10. Have you seen it? What do you think?
---
---
Discord - wolfofnostreet#4939
Twitter - wolfofnostreet_
---
---