Making Mistakes And Moving On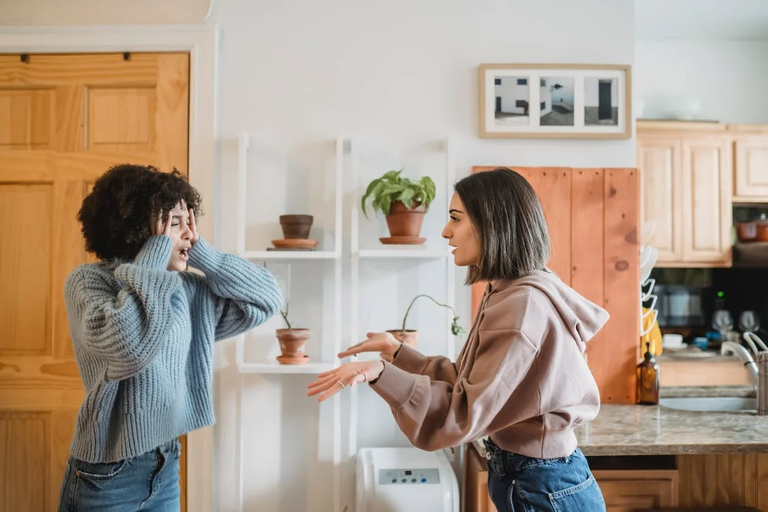 Liza Summer - Pexels
Have you ever made a huge life decision that you were advised not to but then it seemed like the best thing for you at that moment? Maybe it wasn't even a huge decision that inherently affects your life, something lesser. You had a strong conviction that that was what you needed at the time and you went ahead with it only for it to flop.
I was having a conversation with my mum about something in the lines of this and she was in her usual 'I told you so' element. I wasn't the topic of discussion though, it was someone else but she never fails to put this out there when we have these conversations.
She's right, she did tell the person so, but, do we have to keep ringing it?
Mistakes are a part of life, some bigger than others, and as humans, we falter. Some mistakes change the course of our lives and we are often filled with regret but life is about going forward.
I personally don't dwell on regrets and immediately look forward to what's next. I know I can't access a time machine in order to change the course of events in time past but I know I can manipulate future events in the now.
Life is like a game of dice, you work with whatever the dice rolls out to you and only hope for the best.
I don't like hearing 'I told you so' incessantly because what good does that do? Yes, you told me so, and? Where do we go from here?
The right thing to do after an 'I told you so' moment should be helping to figure a way forward since you care so much about what this person does. It immediately becomes annoying when this phrase is repeated often, especially when the person in question is trying to move forward.
I understand how painful and even annoying it is to see that the situation might have been different if your advice was followed. It all comes from a good place but one has to be careful because it's still their personal problem and they feel the pain more than you would.
All I'm trying to say is, learn to move past regrets especially when it has to do with someone else's life. If they're doing the work to move on, you should do the same. Remember it's their mistake, their problem, try not to make them feel worse than they do.
Well, I'm proud of the person my mum and I was talking about. It's not easy to take your L and decide you're moving on in the face of the negativity that swarms you after such a decision.
What matters in the endgame is one's happiness and peace of mind. That, should not be traded for anything else.
Thanks for reading!
---
---
Discord - wolfofnostreet#4939
Twitter - wolfofnostreet_
---
---