Panda Has Bitten More Than She Can Chew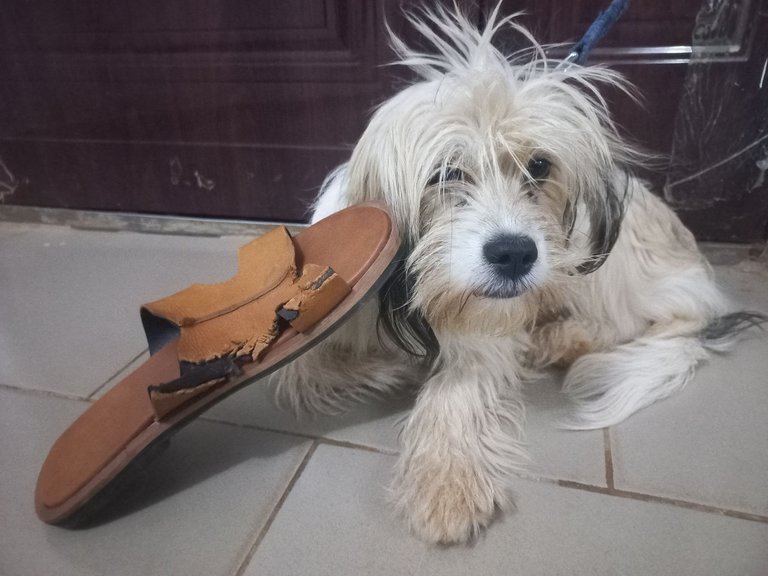 Culprit and the evidence
Just when it seems like Panda is finally acting right and mature, she goes ahead and does something that takes us 50 steps back. I let her out this morning to pee only to open the door sometime later to find this shoe like this.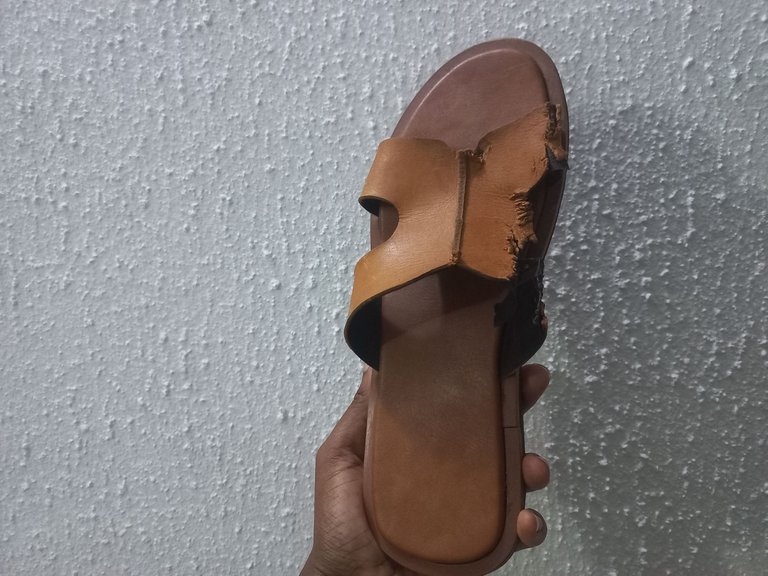 She's eaten a lot of shoes but what she does is eat tiny bits off them. This one was shocking. She ate it like she was eating biscuits and she must have swallowed because I couldn't find the missing parts.
What could have come over her to do this treacherous act? Is it because the colour kinda looks like the biscuit I had given her yesterday or what? Dogs are colour blind so that's even out of the question.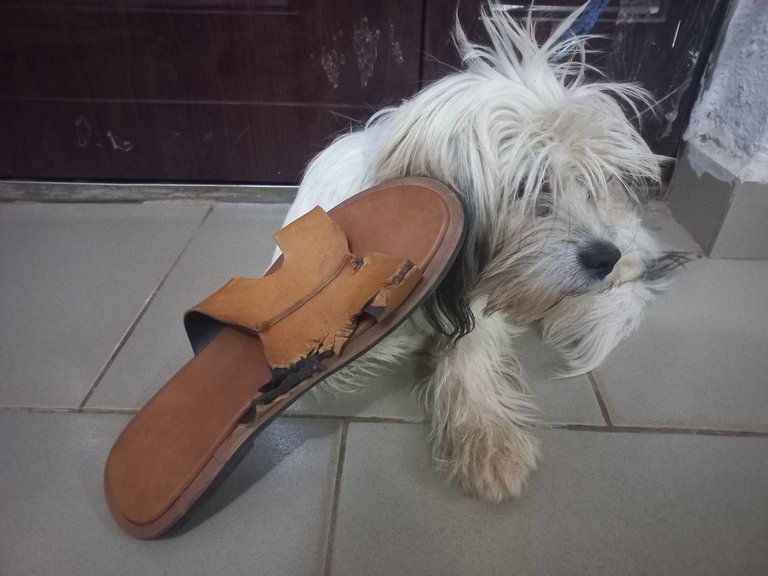 I called my husband's attention because it's his shoe and he was furious. It's not one of his favourites but still, it was annoying to see it like this. The worst part is that Panda clearly knew what she was doing because she ran away the moment we found out.
What pained me is the fact that she settled down to eat it like a rat and then she was crying to enter the house after this atrocity.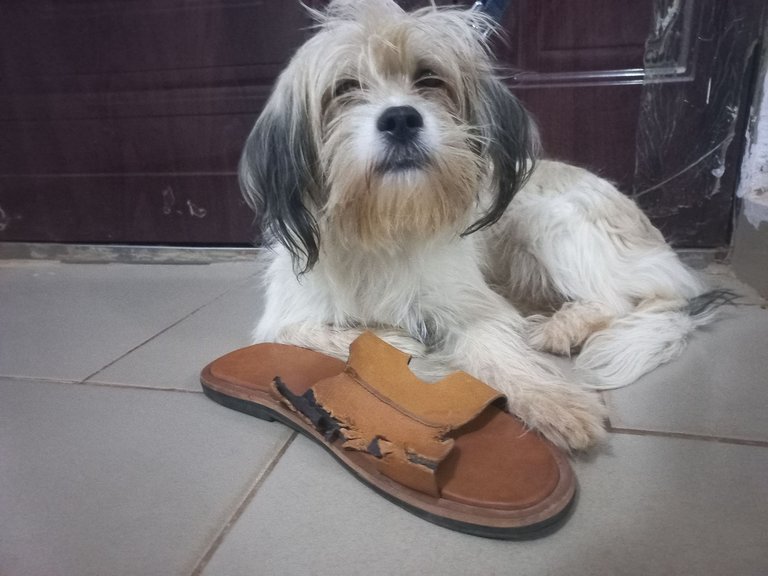 She's been 'under punishment' since morning tied to her leash by the door. She hates being in one spot against her will so you can imagine how frustrated she is. We moved her food and water close to her and the only time she's moved from this spot is to go pee outside.
I also put the shoe by her side so she can continue eating it since that's her preferred diet now, the guilt on her face is funny, she won't even touch it. She's bitten more than she can chew, literally.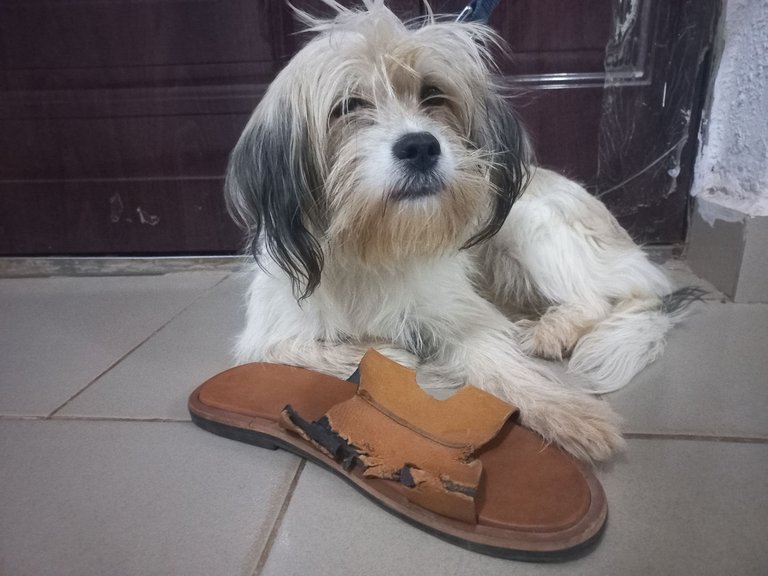 Another worrying thing that happened right after is that she threw up. There was plastic and tiny insects in her vomit but no trace of pieces of the shoe. I thought we were over eating rubbish outside but no, we're back to square one.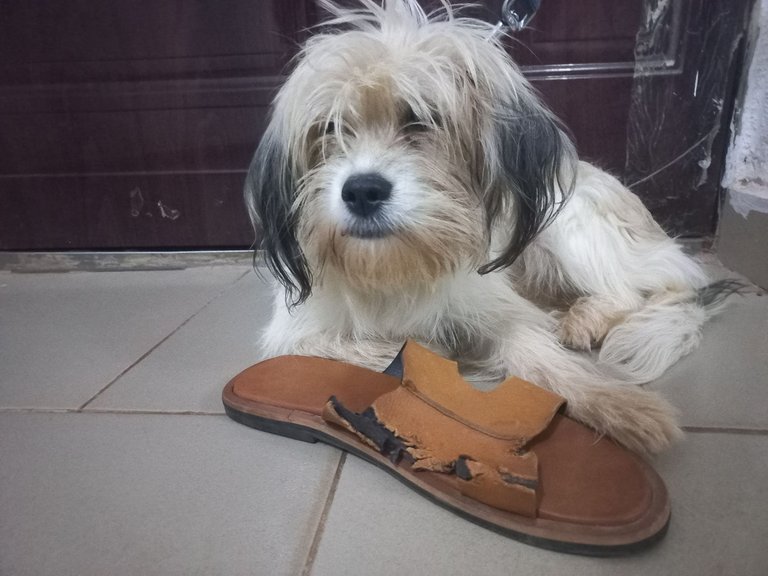 I kinda pity her, only slightly though, I wouldn't let her puppy-eyes her way out of this one. She has to serve her time until morning. I'm glad it wasn't a neighbour's shoe she decided to go crazy on, I don't know how I'd have apologized. It would have been so embarrassing.
My little doggy is both a thief and a destroyer of shoes 😪 A full-blown hoodlum.
---
---
Discord - wolfofnostreet#4939
Twitter - wolfofnostreet_
---
---