What to do when your hive feed is boring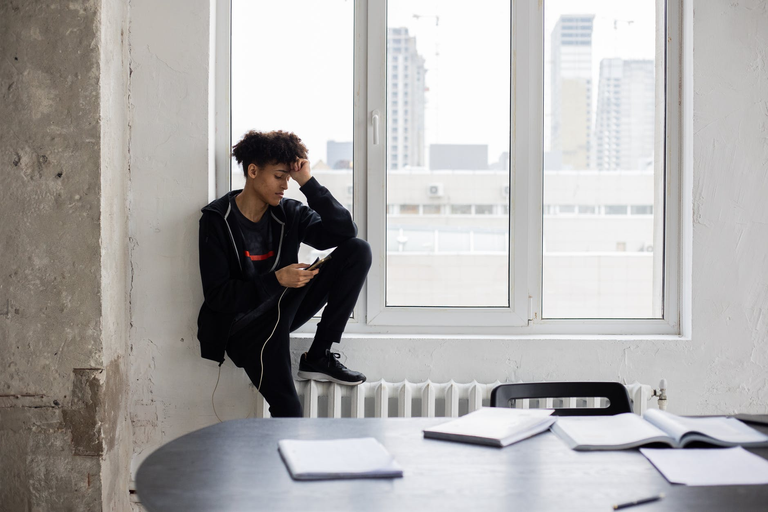 pexels
Some days I scroll through my feed and I'm quite bored. It's either I read posts from my favourite authors already or the rest of the feed has no catchy title or cover image that immediately draws my attention. I unashamedly admit that I'm addicted to hive in the way people are to web 2 social media where they scroll aimlessly looking for content to consume.
After publishing and curating, I catch myself in these jobless moments frequently and I feel guilty wasting time doing nothing in particular. In these times, I try to look for something productive to do instead of spending time not adding value.
Here's what I do when I'm bored on hive...
Go through my older posts and mentions
I try to reply my comments and mentions as soon as I come across them but sometimes I miss them. When I'm bored, it's usually the perfect time to scroll through my posts individually, checking for unreplied comments and leaving my replies. I also tend to miss my mentions so I check the mentions section of my page to engage whoever mentioned me. Don't be surprised to get a notification from me 14 days after 🤷‍♀
Go through my 'following'
Because of the 7-day payout range, most of us treat hive like a short-term content forum. After that 7-day period, posts are registered as old and a lot of good content doesn't get enough attention. You might only scroll as far as 5-7 days ago when you check out someone's feed and that's how you miss out on good quality content.
I usually go through my following page to check out posts I might have missed from them and I don't mind scrolling far down their page. I do that a lot on @iskafan's page for example. She always has funny stories about her daily experiences so I like keeping up.
You can also add people to your favourites feed so you never get to miss a post from them daily. I know most people don't use that option, so this is your reminder to do that now. You'd love it, I promise.
Check my wallet
I also use this time to go through my wallet and my hive engine wallet just to be aware of what's going on. I like being on top of my money every time so it's not a case of being bored, I check my wallet randomly for a motivation to be consistent too.
Check communities pages
Another way I use my time wisely on hive is to check the communities I follow. I like to know what's happening and be aware of any new updates. I also come across interesting posts when I scroll through the community page and I meet new people in the process.
Explore
Be honest, when last did you explore communities you don't follow or when last did you check out Chain news? We tend to be stuck on our following feed and fail to explore other parts of the ecosystem. I only remember to do this mostly when I'm bored but I'm trying to make a conscious effort to explore hive more often.
I like the people I follow but being stuck on their feed everyday restricts me from meeting new people and making even more connections. After I do all these and I'm still content savvy, I just go offline and do something else. That's my call for breaktime.
So what do you do when you're bored on hive?
Discord - wolfofnostreet#4939
---
---