An Impromptu Crochet Project.
Hello everyone ✨
Today, I want to share a little impromptu project I did in preparation for tomorrow. The news reaching me this afternoon was that there would be a meeting after church tomorrow and as the youth secretary, I have to dress the part. The last time such a meeting was held, the dress I wore wasn't very formal as it had a little slit in front. So I was really restless but I still tried to maintain composure.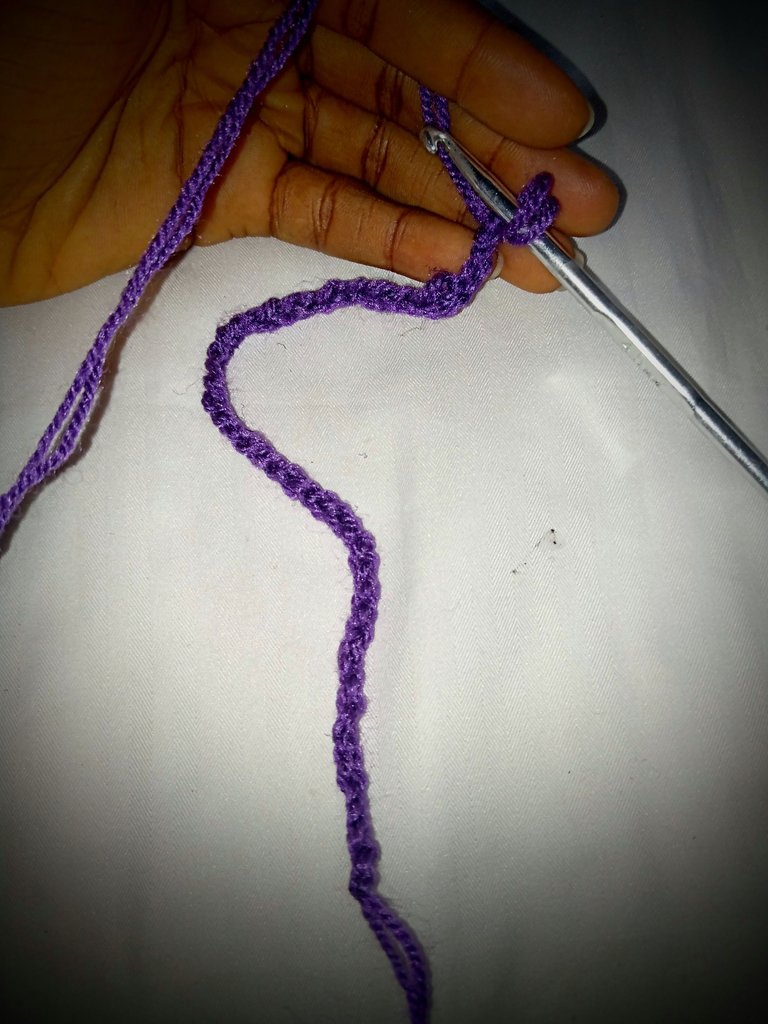 I didn't plan on wearing anything formal tomorrow. I was ready to throw on a casual gown and be on my merry way but then things changed. The weather over here has been fluctuating for some days now. It would rain heavily in the morning, by noon the sun is blazing and in the evening, it's raining cats and dogs.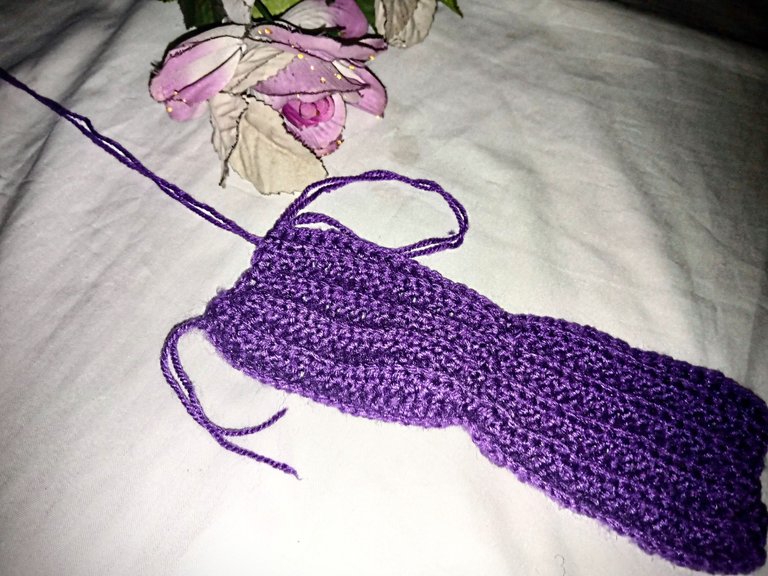 With that, I picked out this suit skirt to wear tomorrow. I most definitely would not want to wear a jacket so I opted to wear a black top instead. Just so the black top isn't so bland, I decided to decorate the top with something. The first thing that came to mind was a bow.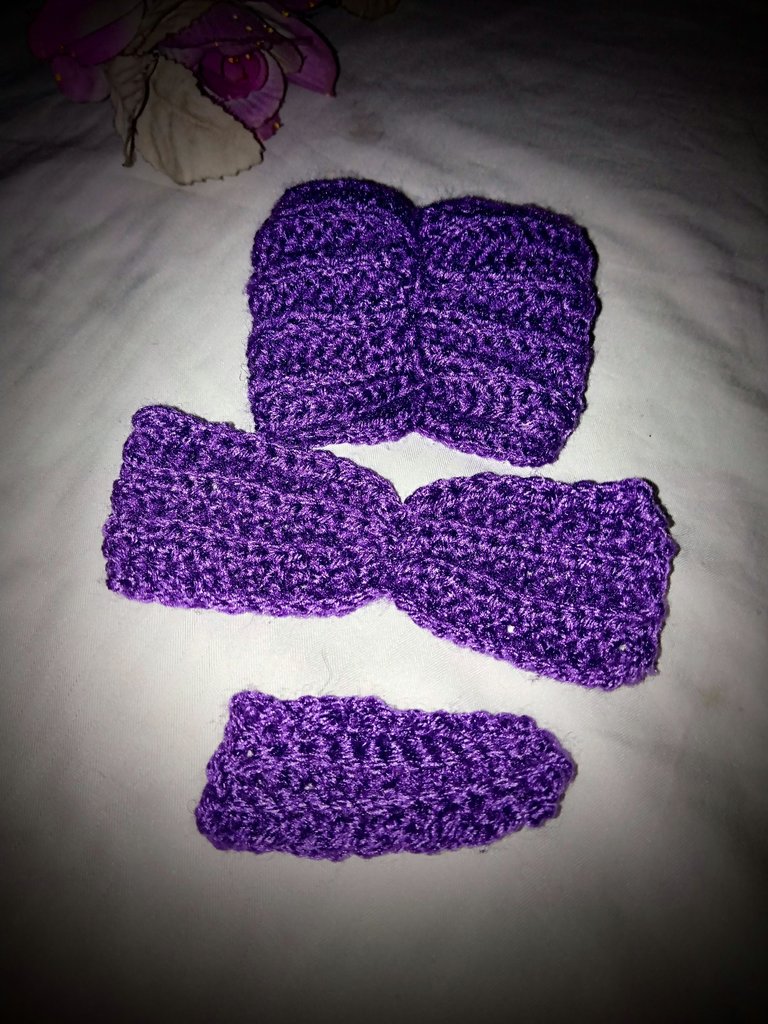 A bow is a beautiful accessory and a crochet now looks even more lovely. I made this purple crochet bow to match with the purple suit skirt.
Honestly, I was a bit tense while making the bow. Not because I was scared of making the bow but because I have a speech to give tomorrow and I'm totally unprepared. I really hope my speech won't be so bad.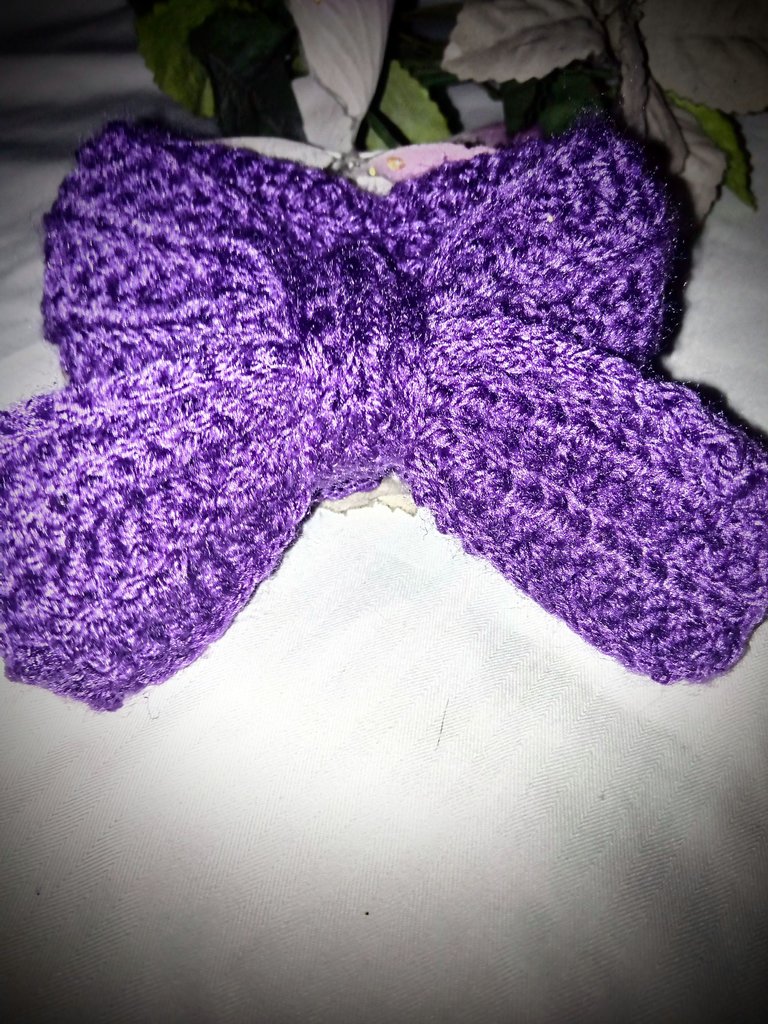 To make this bow, I divided the project into three parts. The bow, the tail and the middle fastener. For the three different parts, I used half double crochet stitches.
After making the three parts separately, I coupled them together using a slip stitch. With that, my bow was ready.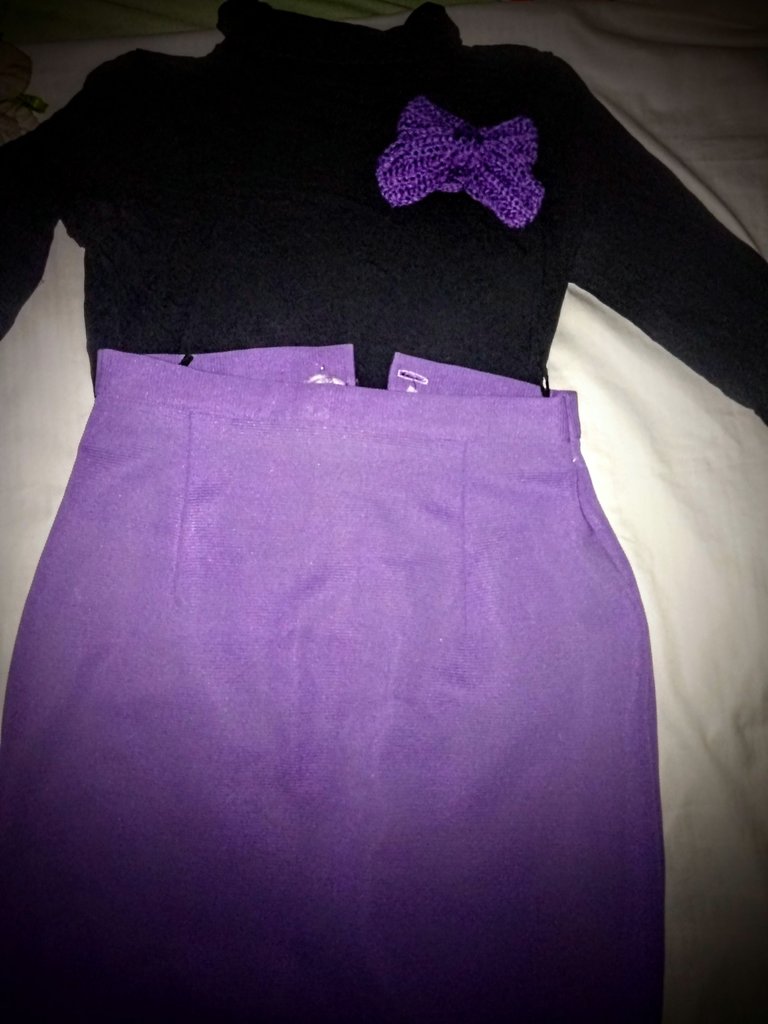 Picking out what to wear is always one of the toughest decisions ladies get to make ,hehe. It's a good thing that I wouldn't spend so much time tomorrow morning trying in different outfits
I must say that the bow looks really good on the plain black top. I'm certainly going to be looking really elegant tomorrow as the bow just makes everything go in sync.
Do you like my idea of adding a bow to my outfit?
---
---
All images used belong to me and were taken with my mobile device except stated otherwise.
---
---
Love, Wongi ✨
---
---