Dance of Humiliation.
Growing up, I was told many stories (lies) to keep me from doing certain things. Stories like: if you whistle at night, masquerade will steal your voice or if you sweep at night, you will attract witches. These stories made me do my chores at the right time with no procrastination.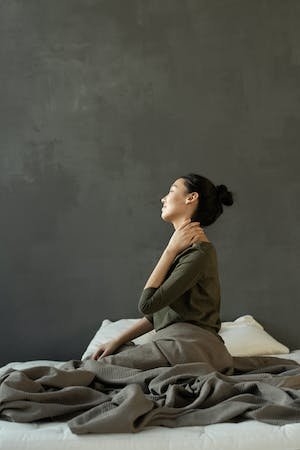 Source
The story that kept ringing in my head was: "don't collect something from someone to eat o. Even if you know the person very well, as far as we are not there, don't eat someone's thing" in my mom's voice🌝.
I was so diligent with this task of not collecting someone's thing to eat. I can't count the number of juices, confectionaries and balloons that I missed🤧.
There was this day I went to school without snacks. I was given lunch money. The deal was, my sister would get my money during break time and buy snacks for me as I wasn't permitted to leave my class.
Break time reached and I was so famished. My sister didn't come. It seemed like her maths teacher had extended his period into the break time. My tummy was making different musical beats that anyone could literally dance to.
I tried to be steadfast but I couldn't form anymore. My seat partner, Uforo, (I can never forget his name😂) offered me some of his snacks. I joyfully accepted his offer after I had looked left and right to see if one of my mom's spies was watching from the window(metaphorically 😂).
The gala and bobo I had accepted from the guy went a long way to keep me alive. I thought to myself, " it's just one time. What could possibly go wrong?"
When school was over, my sister asked if I had eaten and I said no…I lied. She took my money and got me some snacks. Soon after that, the driver came to get us.
Our routine was, come back from school, take your bath, eat lunch and sleep till evening. I followed the routine but by the time I woke up, something didn't feel right. I had a growth on my neck. It was so painful, I could even swallow anything. Heiiiwe! I knew that my own had finished at that moment 🤧😂
This was the period that stories of- children making fellow children 'witches' by giving them snacks- was rampant. I knew I messed up. I was literally sweating. Was I now a witch? Would I be flying with a broom at night? There was just a lot going on in my little mind.
I immediately ran to dad to show him the growth and the first question he asked was, " did you eat something from someone today in school?" At this point, I couldn't lie again so I nodded gently. My dad started scolding me, of course he was supposed to😂.
After all the scolding, I thought he would give me a syrup or something as he is a medical doctor but he didn't. He told me to tie a wrapper around my chest and come downstairs.
His friends and my mom were all downstairs and he narrated the story to them. They were showing sympathy but my dad was bent on punishing me his way. He told my mom to give my stock-fish head and she did.
The instructions he gave were: hold this stock-fish head and dance 'happily' around the big waste dump. Dance very well o! If you don't dance, your neck will keep swelling. My brothers were told to play the drum for me. They took delight in playing the drum for me. You could literally see their eyes light up with ecstasy.
I was so pained😂 I wanted to scream so loud but I could barely speak. I knew that my dance had got nothing to do with the growth on my neck but I danced either way. I was dancing with tears in my eyes and a wrapper wrapped my body, from my chest to my ankle. I danced for about thirty minutes and the dance was getting less humiliating with each minute. I turned to see those elders laughing. I don't know what they were laughing about but they were laughing and I was crying! Irony of life.🤧
After my dance of shame and humiliation, my dad called me back and made me promise that I wouldn't collect someone's thing to eat again. (Now you see why I said I would never forget that boys name?😂 Boys🌚🤧). I promised and he gave me saline water to drink ( water and salt) and asked me to try and swallow garri balls with soup.
After going through so much pain, he promised to get me a carton of gala and bobo..…Consolation prize😅.
The night soon came and I slept. Good thing I wasn't going to school the next day as it was the weekend. The next day, immediately I woke up, I ran to check my neck in the mirror and the growth was gone.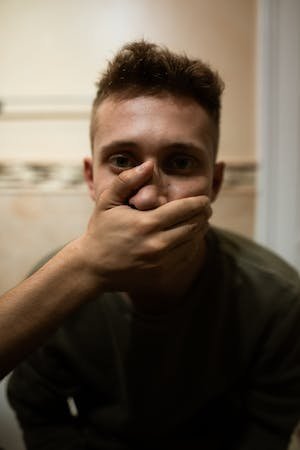 Source
I made up my mind not to speak with Uforo again. I was so pissed. Why would he want to turn me into a witch? I literally started disliking the boy for this single reason but the fact remains, he wasn't at fault. Poor Uforo didn't know why I disliked him all of a sudden after I had merrily eaten his snacks the previous week. I was transferred to another school after that and till this day, I haven't seen Uforo again. I really owe him an apology 😅.
At that moment, I thought it was my dance and the stock-fish head that made the growth go away but later on in life, I found out that I had early symptoms of goitre and that my dancing could not solve anything. It was saline water! I was freaking played once again! But it's cool… It's definitely cool. I had nothing to say to them at that point. I just love the parents I have😅🥂✨
With love, wongi ✨
---
---