NWM|| How To Make A Crochet Pouch Bag.
---
Hello everyone ✨
It is yet another beautiful Monday and I'm elated to share my new invention with fellow needlework enthusiasts in the #needleworkmonday community. For today, I made something that would come in very handy for many ladies.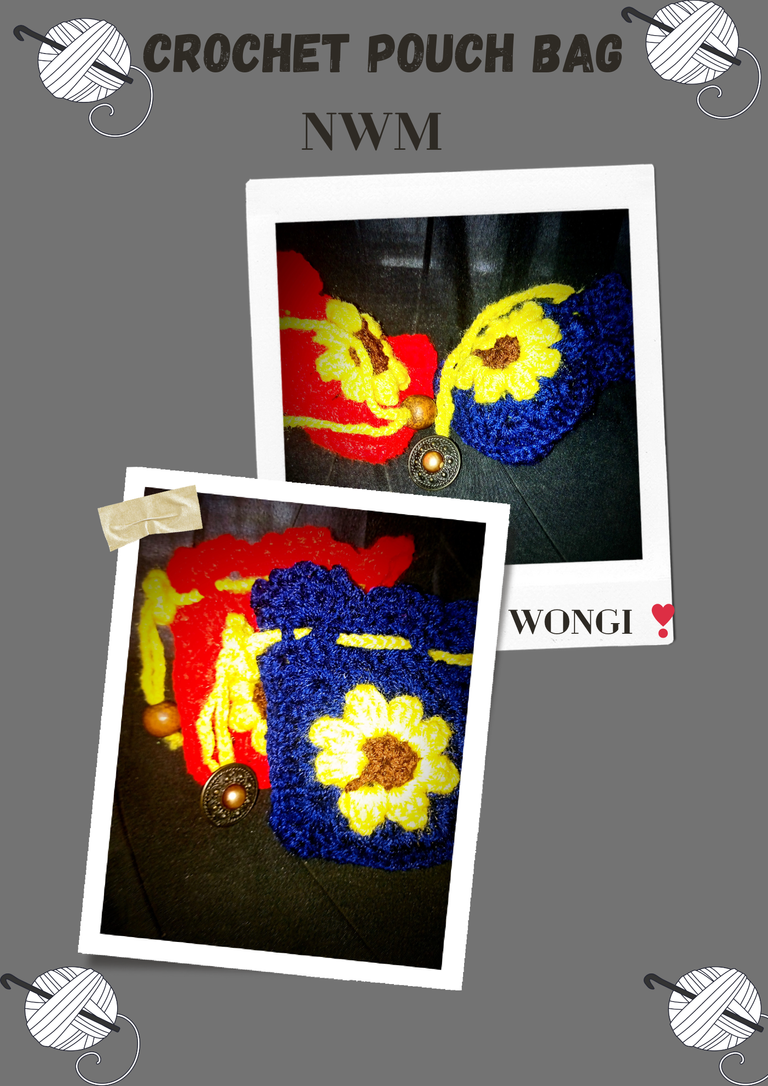 Edited on canva
I do not like carrying so many items whenever I step out of the house. I like to keep it simple. However, on days when I have to carry so many items in a big bag, it can be hard to organise the little objects.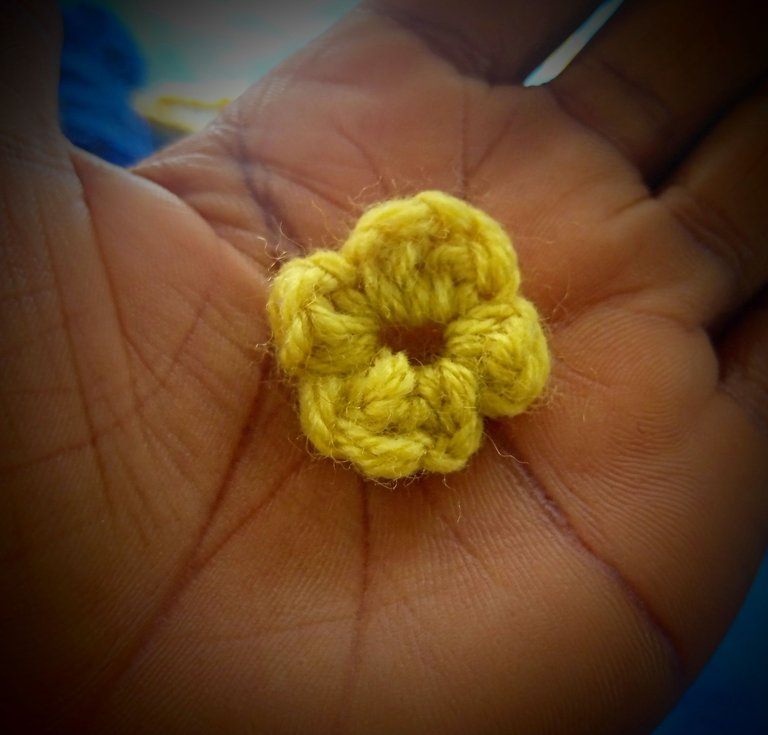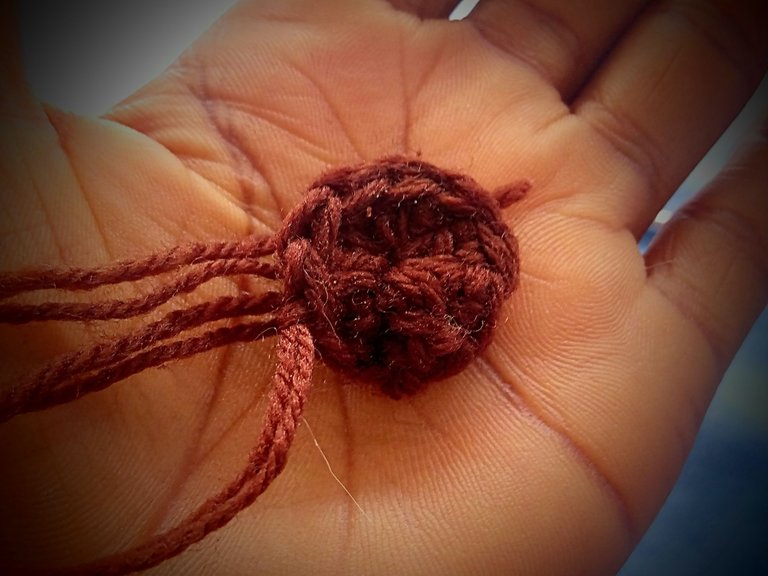 There was a time when I stepped out with some money. I put half of the cash in my trouser's pocket and the other half was inside the bag I carried. As I arrived at my destination, I searched and searched for the money I had put in the bag but to no avail. Lucky for me, the money in my pocket was enough to get me to my destination and back.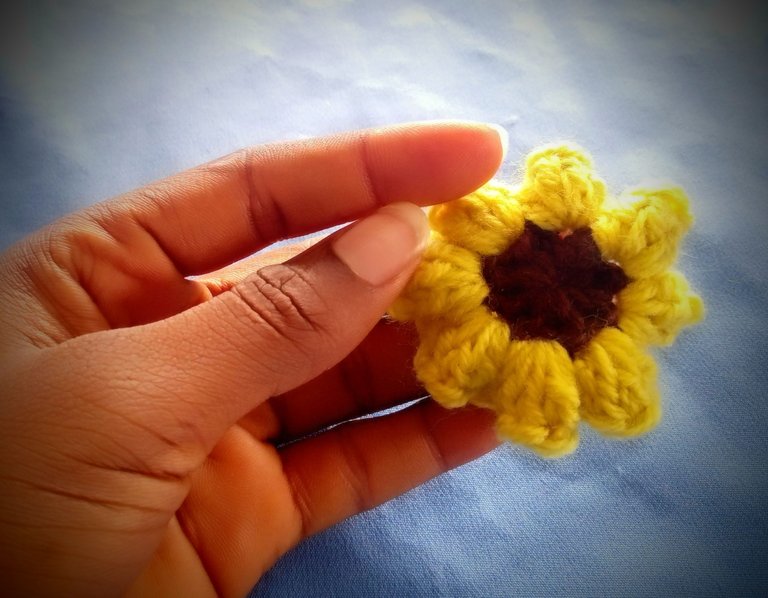 On returning home, I had to turn the bag inside-out in search of the money as I didn't want to believe that someone had miraculously taken the money out. While scavenging, I saw the money, hidden in-between other large items. After this day, I made it a habit to always put my cash in a little purse or better still, place it in my pocket.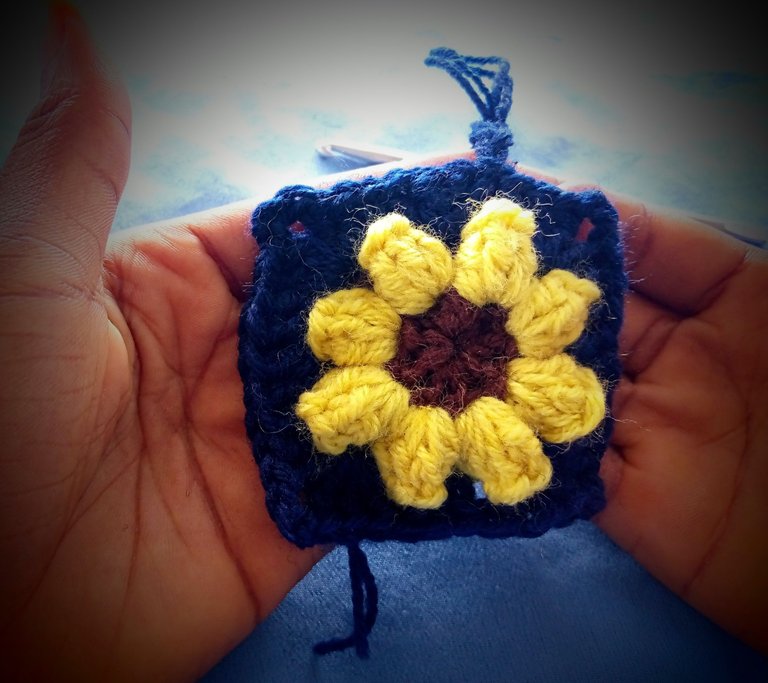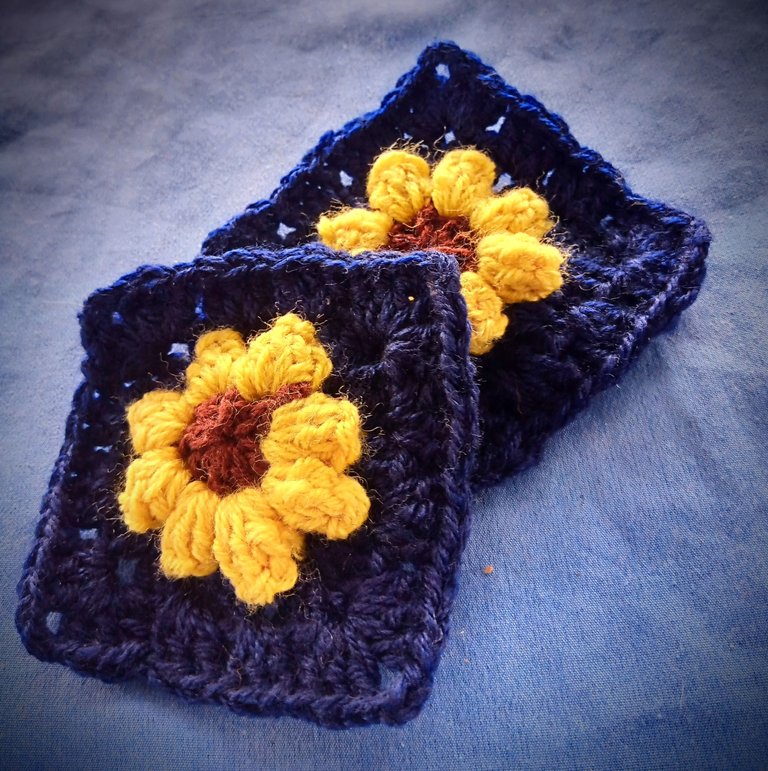 Yesterday, while scrolling through the internet and thinking of all the possible ways to make my life easier, I came across a drawstring pouch bag and I loved it. It looked really portable. After a little deliberation, I decided to make one for myself (I ended up making two😅)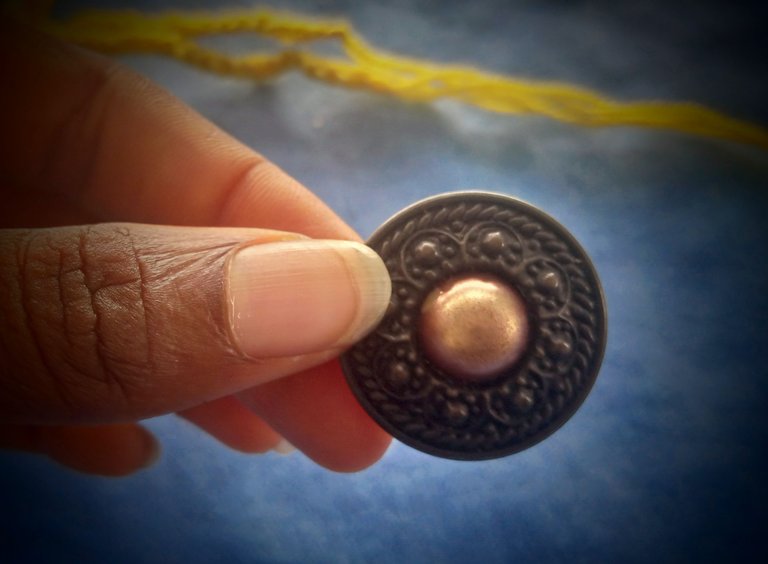 The fun part about this pouch bag is that it is made using granny squares. After making my first bucket hat with granny squares, I have loved making granny squares. As such, making this project was really pleasurable. I enjoyed each and every step from the circle to the popcorn stitches, to the squares and to the coupling of the bag.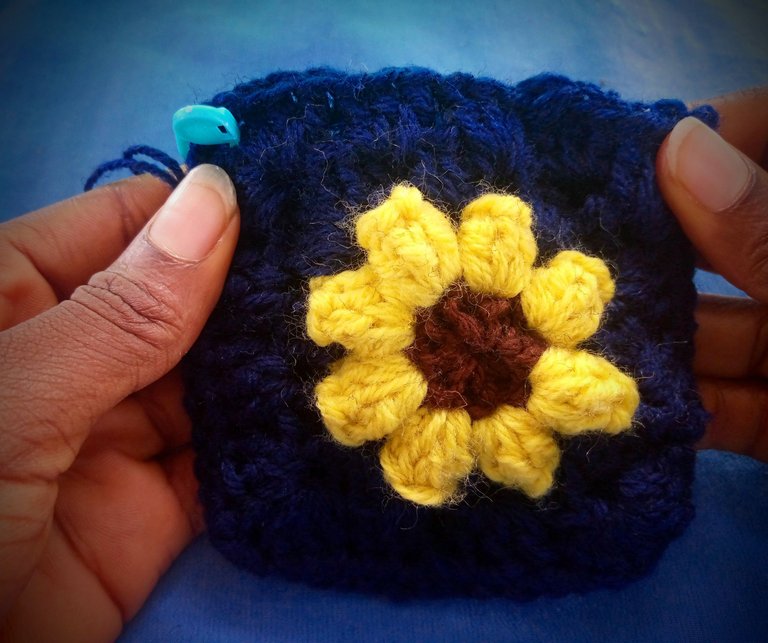 First, I started by making a magic circle and putting eight double crochets into the circle. After making the double crochets with the brown yarn, I went ahead to make the popcorn stitches with a yellow yarn.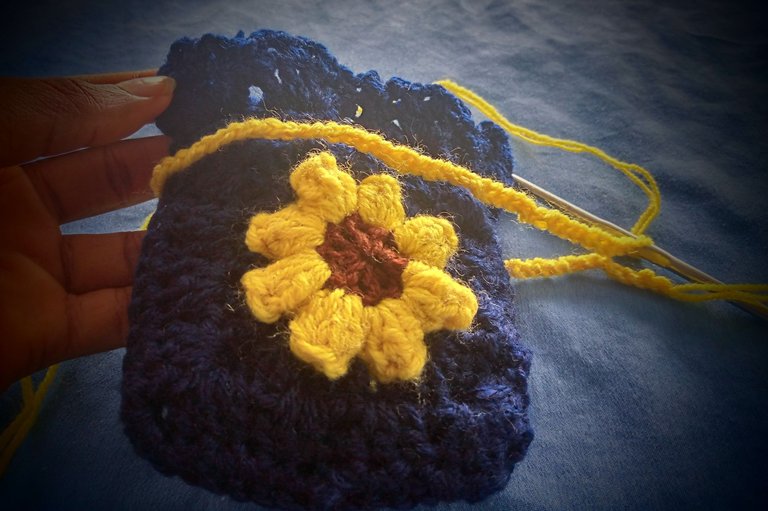 After the popcorn stitches, it was time to make the double layered squares using double crochet stitches. After making the squares, it was time to couple the bag together. I did that using single crochet stitches. Then I made the string.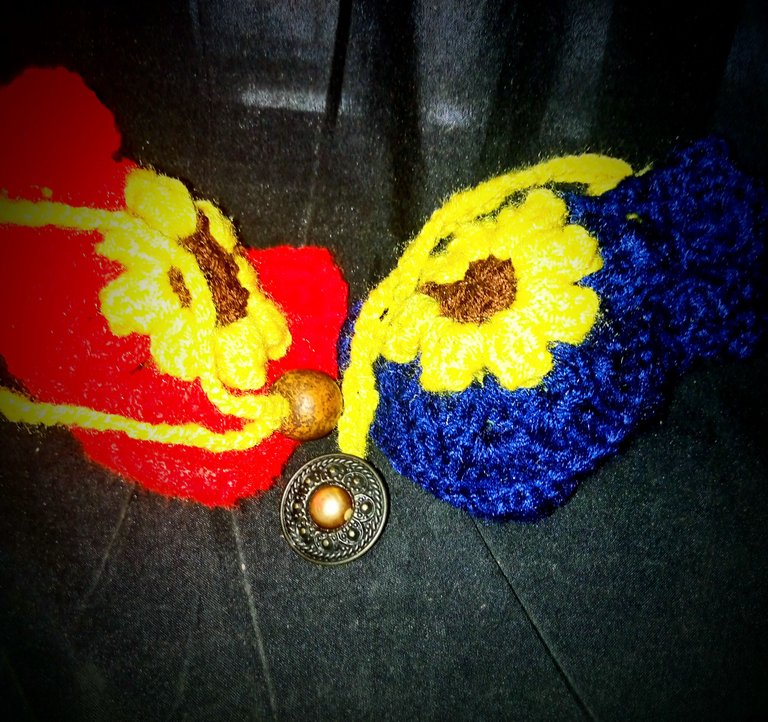 To beautify the bag a little more, I made a little petal for the side and I also added a button at the end of the string.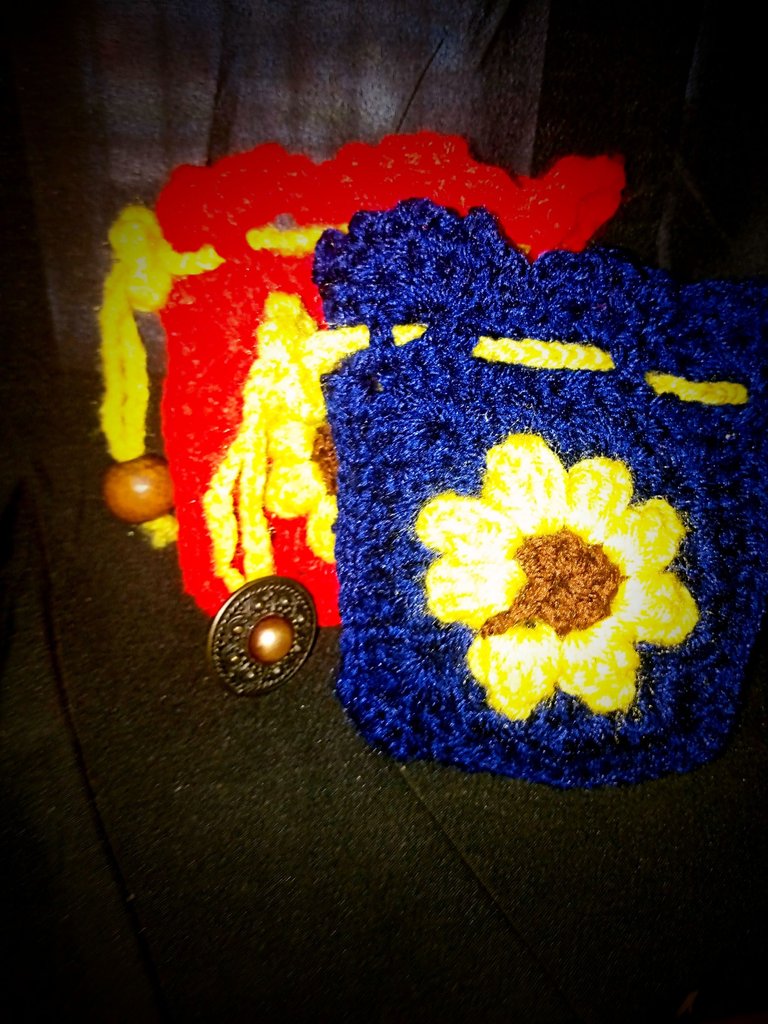 This project was made mainly with leftover yarns. I have so many leftover yarns and so choosing the right combination of colours was a bit taskful but in the end, I came up with something. I like the blue pouch better as the colour isn't so shouty. Which pouch do you like better?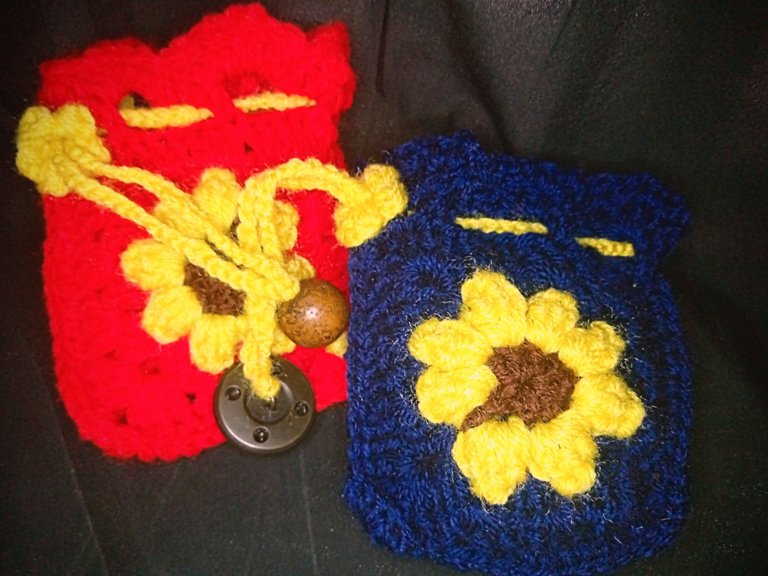 To prove how much I enjoyed making this piece, I made a video tutorial. I didn't know that making video tutorials can be so exhausting..
I would really love to hear your views, recommendations and corrections as they help me learn and grow.
---
---
All images used belong to me and were taken with my mobile device except stated otherwise.
---
---
Love, Wongi ✨
---
▶️ 3Speak
---
---