A Dreemy Weekend

I'm on vacation in the beautiful Paradise Koh Yao Boutique Resort with @sunnyag and @kemmyb . We are so lucky to be here! And @dreemport has been kind enough to provide us with $200 to enjoy our weekend ❤️.
We will begin our day with a big breakfast, at Chaba Cafe and Gallery. We had European cuisine, which was delicious! Sunny even had seconds!
---
Then we decided to go for a climb. There were stunning views all the way up. We stopped for lunch, which we had bought in the market on our way out. It only cost $12.50 for everything we wanted.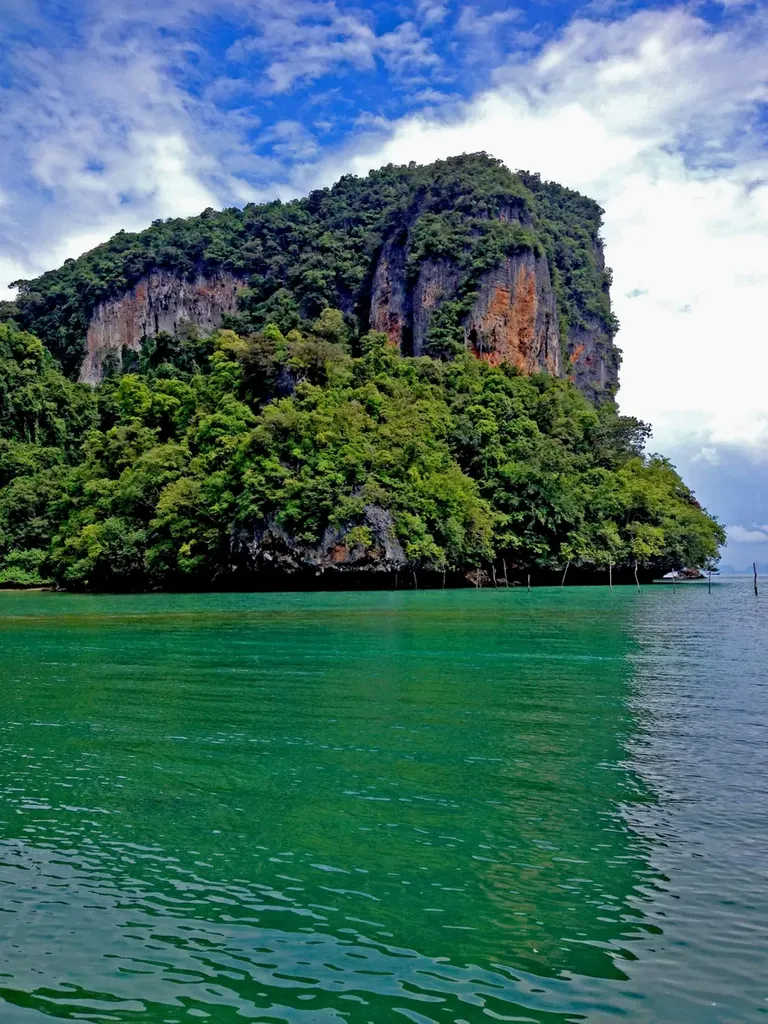 We got to the top just in time for the main event of the day - the sunset! Aren't the colors always better when viewed from a beach or mountain top? I can assure you, the view was worth the climb!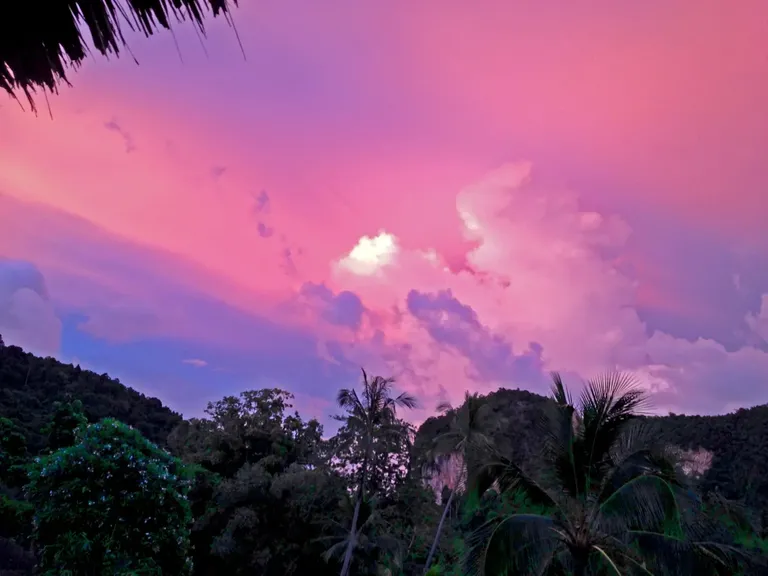 ---
Then we went back to the resort. After a full day of climbing, we were ready for a meal, in the fine onsite restaurant. This was approximately $30 for all three of us. (Based on prices of other fine restaurants, no information available.)
Afterwards we decided to stroll to the massage huts for a complimentary massage. We passed this beautiful pond along the way.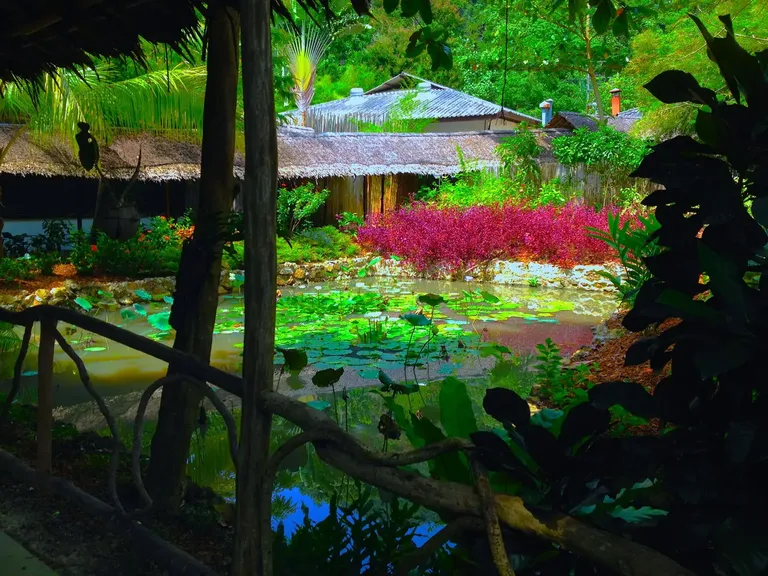 Then we retired to our rooms. Each had a spectacular view of the ocean, as well as mosquito netting around the bed.
---
The next morning, we ate a light breakfast at the resort restaurant, for $14.50 total. Then we took the resort's catamaran, which is complimentary, and explored the many beaches. We bought a good lunch, which only cost $10. Fresh fish, fruit, and bread, offered by a gentleman who made beach-side sales to guests such as ourselves.
Then we went back, to enjoy a cool swim in the resort's beautiful swimming pool. It has a wonderful view of the sea!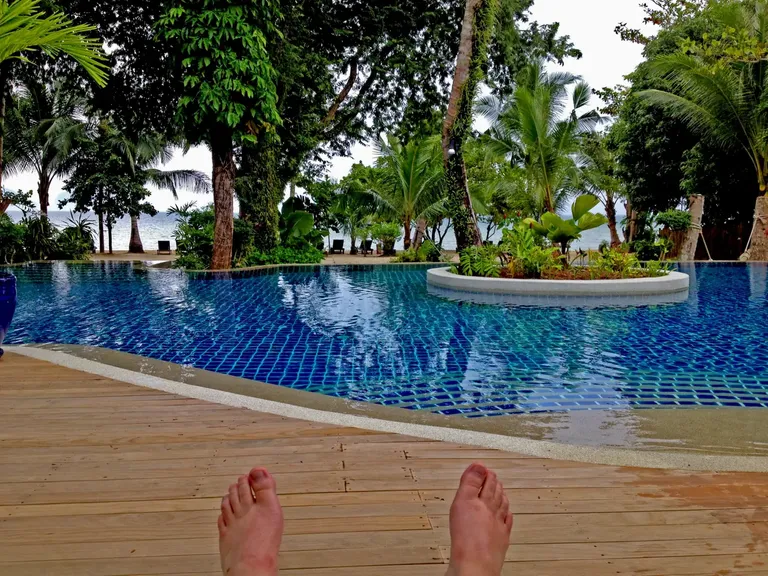 Sunny used one of the shelters to set up his computer. He wanted to make a post, to share our fun with the rest of the Bees on Hive.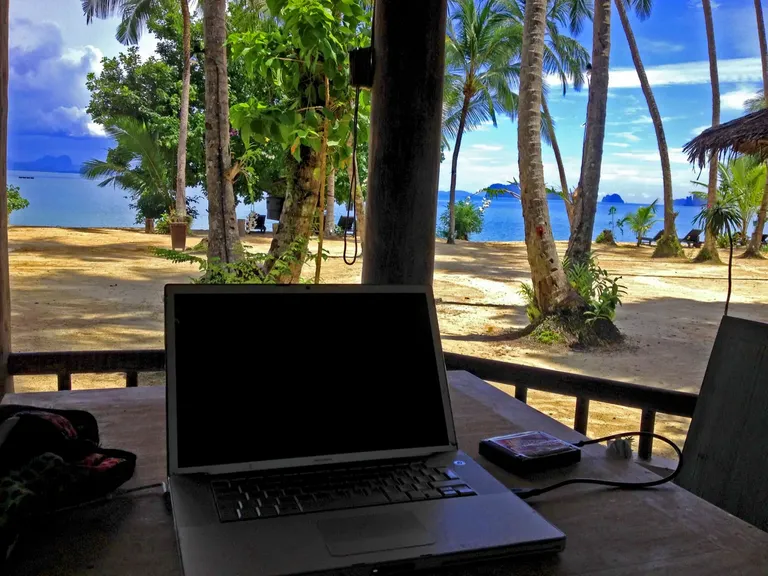 We enjoyed lounging around until dusk, happy to relax after the strenuous day we'd had yesterday.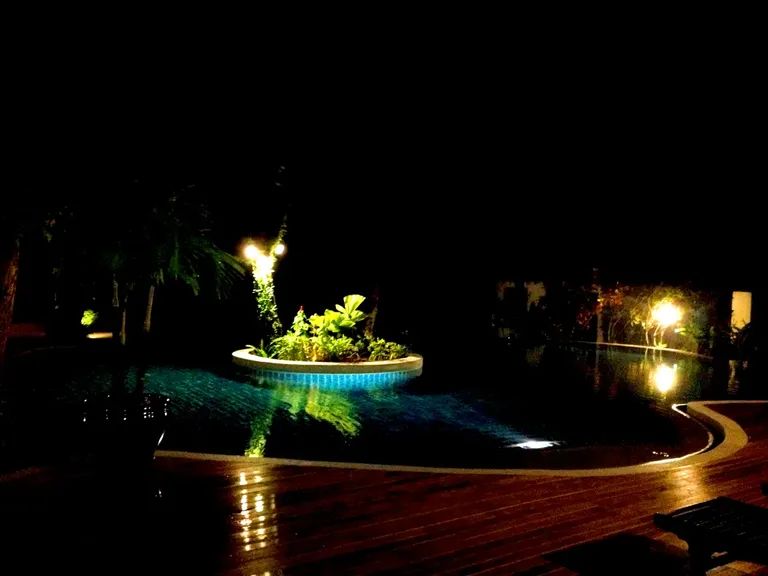 Then it was back to our rooms. I can't get over the view! Sadly the next day, it was time to go. I hope we can come back soon. We didn't even get to take our complimentary yoga class or boat shuttle. There's just so much to do here!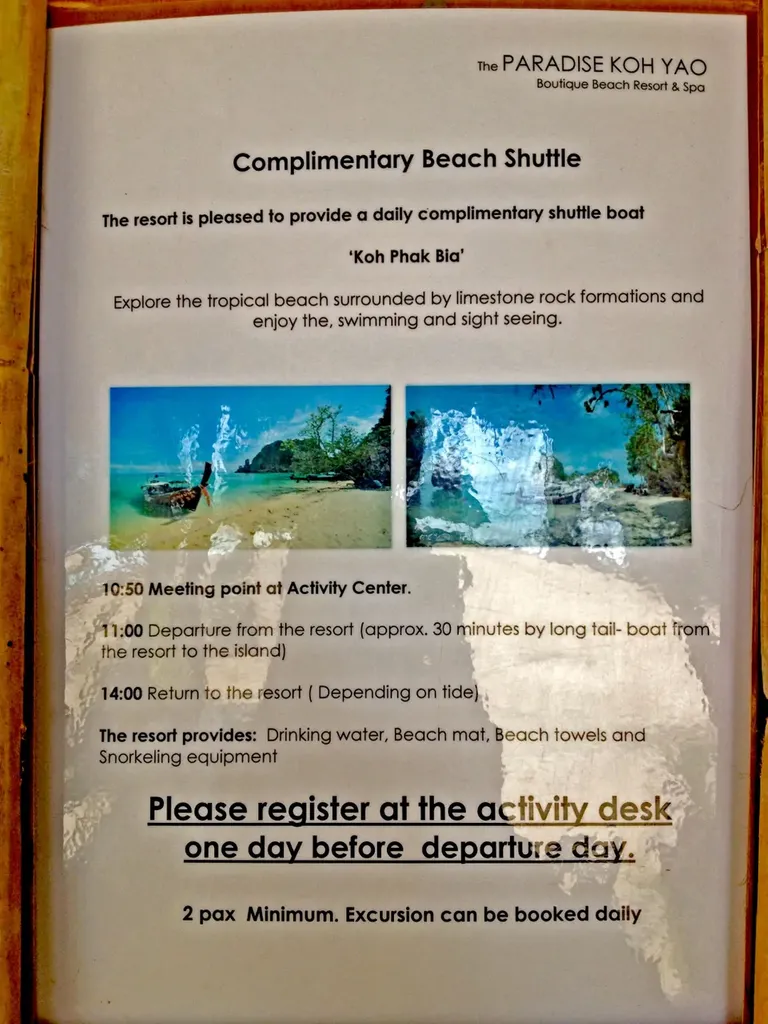 Goodbye, beautiful resort island! We will see you again, some day.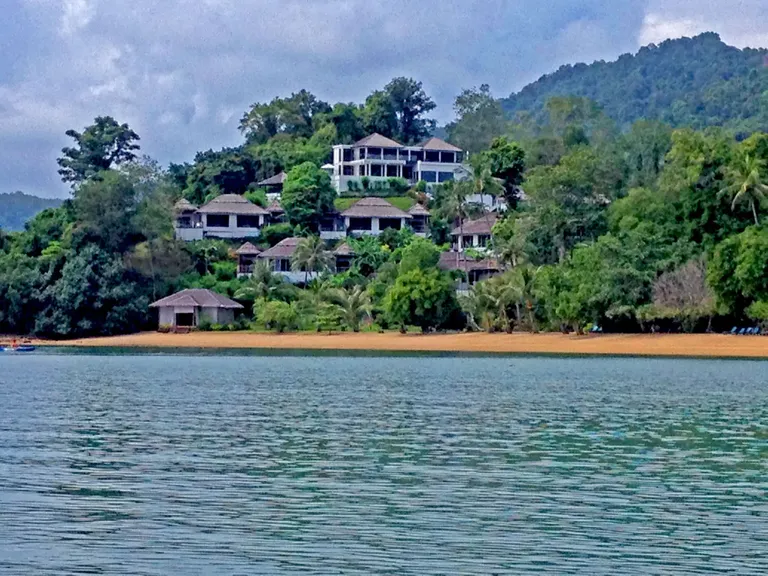 This is a 100% power up post
All pictures are used with permission, from this awesome post
Thanks so much, @chocolatescorpi
Total spent, under $200
Click here if you would like to enter - there will be prizes!!!
---
---