Season Hunt Challenge Leaves Take Flight At Sunrise

Leaves Take Flight At Sunrise - My Original Fractal Art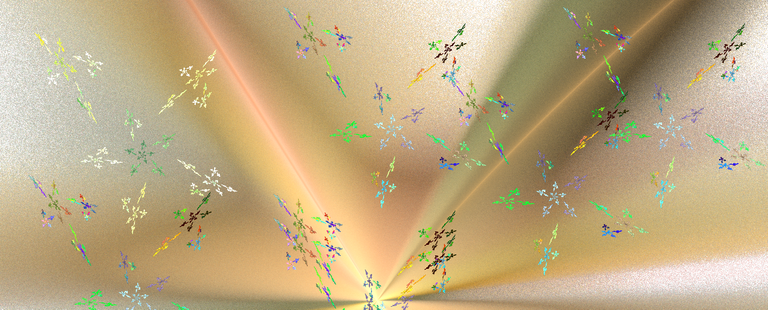 The Season Hunt Challenge for the Feel Good Community is running a challenge around fall leaves, and here is my entry. I made it using Apophysis 2.09 and Gimp.
It features leaves of many colors on a golden morning, taking their epic ride high into the sky. Perhaps some of them will drift far out to sea, and land atop a cruise ship bound for tropical ports.
Others might drift inland, to be covered by a thick white blanket until spring. A long sleep, and a wet awakening.Perhaps they will dry out, and float among butterflies.
A lucky few will become bookmarks, forever loved. They will witness all of the classics. And many thrillers from the bestseller list.
Those lucky leaves will become as wise as their parent,the mighty Oak. Can you imagine spending all of your time inside of books? You could travel through time and space, to every place imaginable.
Still others are going to end up in a pile with many other leaves. Children will gleefully jump in, making them scatter everywhere! The crisp air will make them crunchy, but they will endure.
Be sure to enter the contest yourself
Cover image is my original artwork
This is a 100% power up post
HiveBloPoMo
---
---