BARRY ALLEN IS NOT THE FASTEST MAN ALIVE - PART 2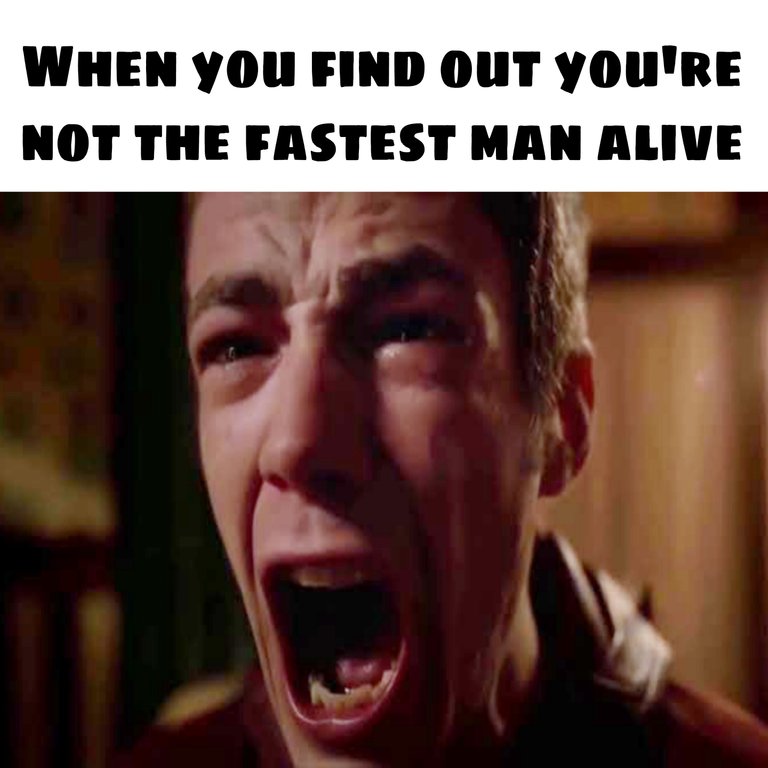 Made with PicsArt
So about a week ago, I made a post about how Barry Allen aka the flash is NOT the fastest man alive.
In that post, I highlighted some reasons as to why he is a scam and provided examples of people that are faster than him.
The post was well received and some people even gave their own examples of people that can beat the flash in a race and encouraged me to make a part 2...
so I'm making a part 2.
The last season of the flash is approaching and it has been a (mostly) good show. The main character is called Barry Allen and at the beginning of every episode he says this ;
"My name is Barry Allen, and I am the fastest man alive."
SCAM!
Dude's name is now Barry scamllen because of his lies.
Even in his own show, he's not the fastest.
other characters and villains appear and outrace him every single time but all of them are nothing compared to the people I'm about to mention.
Ladies and gentlemen,
these people are faster than the speed of light, sound and the drop in NFT value
So without further ado, it's time for the breakdown.

PEOPLE THAT ARE FASTER THAN BARRY ALLEN
1. NIGERIANS WHEN NEPA BRINGS LIGHT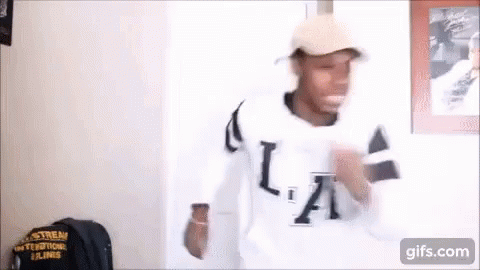 For those that don't understand, Nigeria is a country with horrible power supply. and NEPA is our major electricity distributor so so when the power comes on, we say NEPA has brought the light and when it goes off, we say NEPA has taken.
Now that we have that cleared, NEPA sucks.
They play with electricity
They'll turn off the power for hours and sometimes days with no explanation and they are sometimes very unpredictable with it.
So Nigerians are not the ones to joke with electric supply. once the light is on,
You charge.
Even if your phone is on 99%
you charge it to 100.
No electricity must be wasted.
That's how bad it is.
I literally ran so fast to charge my phone one time that I broke the sound barrier.
Or maybe that was just me farting because I got up too quickly but either way!
Barry Allen got nothing on Nigerians that are desperate to charge their devices

2. US WHEN MUM PICKS SOMETHING TO THROW AT US

Most people around the world can relate to this.
When you're in trouble with your mum and she picks something to throw at you or hit you with.
It's as if a power awakens.
When my mum throws something at me,
I not only get faster,
I also get ultra instinct.
Everything becomes so slow and my mind processes at an incredible rate.
That object she throws will never hit me,
at that moment she picks up her slippers,
I become speed itself.
Let's see Barry Allen try to dodge slippers.

3. NIGERIANS CROSSING THE ROAD

In Nigeria, the only people crazier than actual mad people are motorists.
these guys do not regard life, their own or others.
Unlike America and other more developed countries
Most express roads in Nigeria do not have pedestrian crossings, so if you want to get to the other side of the road, you're going to have to do it with cars going full speed. and full speed in Nigeria is about twice the speed limit
And looking left and right doesn't work too well because of psychopaths called okadamen. These are the most dangerous of all motorists. these guys don't care if traffic is one way, jammed, blocked ...nada
they will find a way to move.
And they can come from literally anywhere
Front, back, side... anywhere!
So imagine cars going at full speed, okadamen possibly coming from any direction and no one slowing fown
How do you cross the road?
With speed of course,
You have to cross as fast as possible once you see a good opportunity.
You run as if your life depends on it, because it probably does.
Once there's a clearing...
RUN (run song plays in background)
And now for honorable mentions before the I disclose the last person on the list
-Guys when their girlfriend tell them to go lock the door.
-You, because you're still running away from your responsibilities.
-Murife.
And now for the not so grand but perfectly acceptable finale...

4. THE CAMERAMAN IN FLASH

Source
I mean the flash is fast, but have you seen the camera man ??
This guy literally keeps up with flash as his running on water, going through buildings and travelling through time. And he does all that while holding a freaking camera!
And not once did we hear that cameraman needed a pep talk ala "we are the flash"🙄
The cameraman in flash is the fastest man alive and that's the fact.

CONCLUSION
Well, there you have it folks.
Although Barry Allen is a scammer, he's still pretty fast and there are not many people that are faster...
I've listed most of them so there probably won't be a part 3.
But to those that read the part 1 and this one.
I am very grateful 🤲🏼
Anyhoo, NEPA just brought light so time to go charge my devices.
Thank you for reading.
Stay buzzing,
Maximus✍🏾
---
---