GARRI: THE ULTIMATE SAPA WARRIOR (An appreciation post)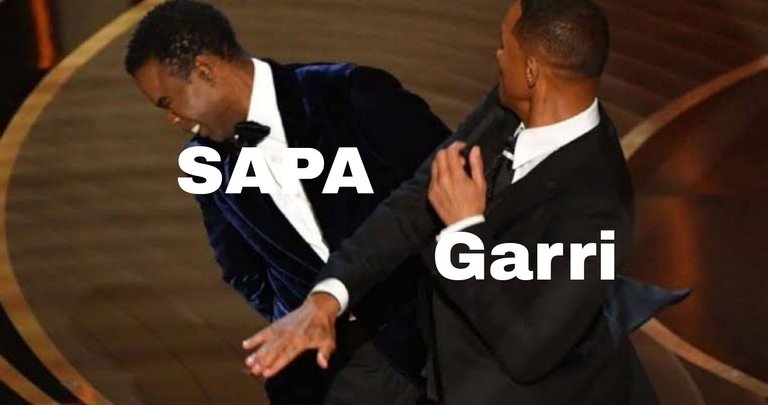 Made with PicsArt
Source
What is garri?
This is a question that I do not need to answer. I mean we all know what garri is, but for the sake of formality I will answer the question.
Garri – also known as cassava flakes – is the granular flour obtained by processing the starchy tuberous roots of freshly harvested cassava.
That was the Wikipedia definition.
Time for my own definition.
What is Garri?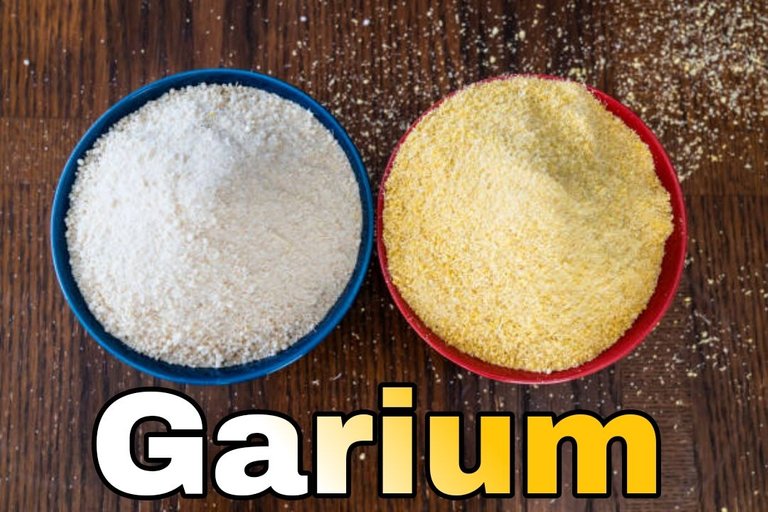 Made with PicsArt
Source
Garri is a treasure.
Garri is beautiful.
Garri is culture.
You might think I'm exaggerating but I mean every word.
Garri is so valuable to our identities as Nigerians, that I would argue that it's a better test of nationality than almost anything else.
You might be in Nigeria, you might be from Nigeria, but you can't be called a TRUE Nigerian unless you have tasted the grand grains of garri.
Where did garri come from?
I think a lot of us can argue that garri is a gift from the heavens.
But historically speaking, garri was introduced to Nigeria in the 19th century, when formerly enslaved people brought with them the knowledge of food processing.
From them, we learnt how to turn cassava into cassava flakes AKA Garri.
Now, no one actually knows the identity of these Patriots, but whoever they were, they deserve multiple Nobel prizes.
I've been talking about how garri is great for a while now, but I've not actually talked about why garri great.
Where exactly does everyone love garri so much?
What makes it so precious?
Well, you're about to find out.
REASONS WHY GARRI IS CHERISHED BY NIGERIANS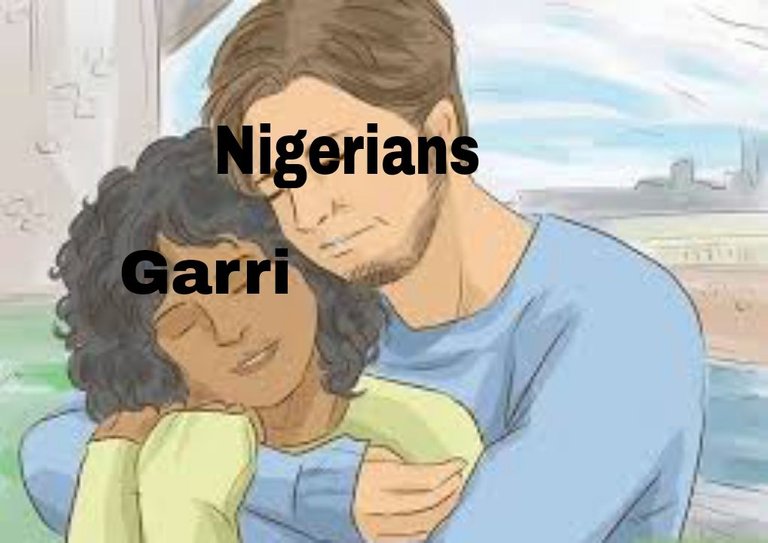 Made with PicsArt
Source
There are a lot of reasons why Nigerians love garri so much that I could make a whole book out of it.
But I'll keep things short and sweet by listing the three most important reasons why garri is so vital to the Nigerian ecosystem.
Time for the breakdown.

1. GARRI SAVES LIVES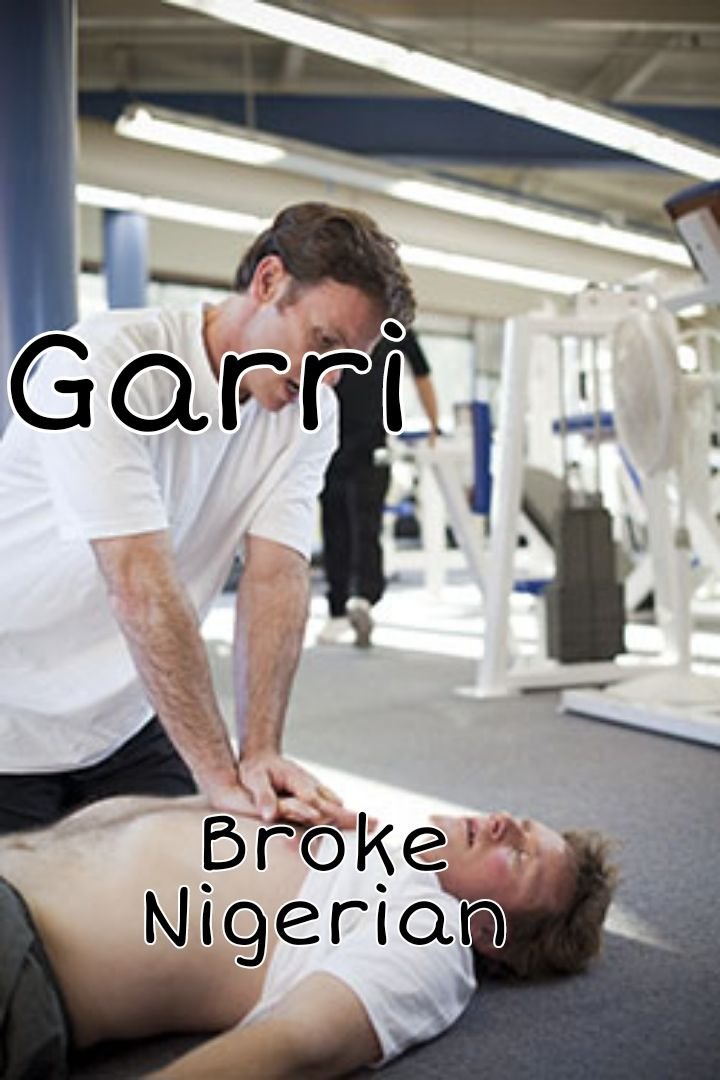 Made with PicsArt
Source
Majority of Nigerians including most of you reading this know what the cruel hands of SAPA feels like.
When there was no money in the account,
When kitchen was dry.
What was there...
Garri.
When bag of beans was dragging price with 1 plot of land,
What was there...
Garri.
When plastic rice was impersonating real rice,
What was there...
Garri.
The affordability and availability of garri has become a lifesaver for many Nigerians.
With bread being 70% air and cup of rice dragging price with litre of fuel, it's not been easy for a lot of people.
If you ever wonder why garri is so popular, it's because it has saved a lot of people.
People that don't have anything to eat for the day could always rustle up some garri,
Students that are too broke could always count on their neighbors to have garri.
Garri is a friendly food.
Garri is the ultimate Sapa warrior.

2. GARRI GOES WITH ANYTHING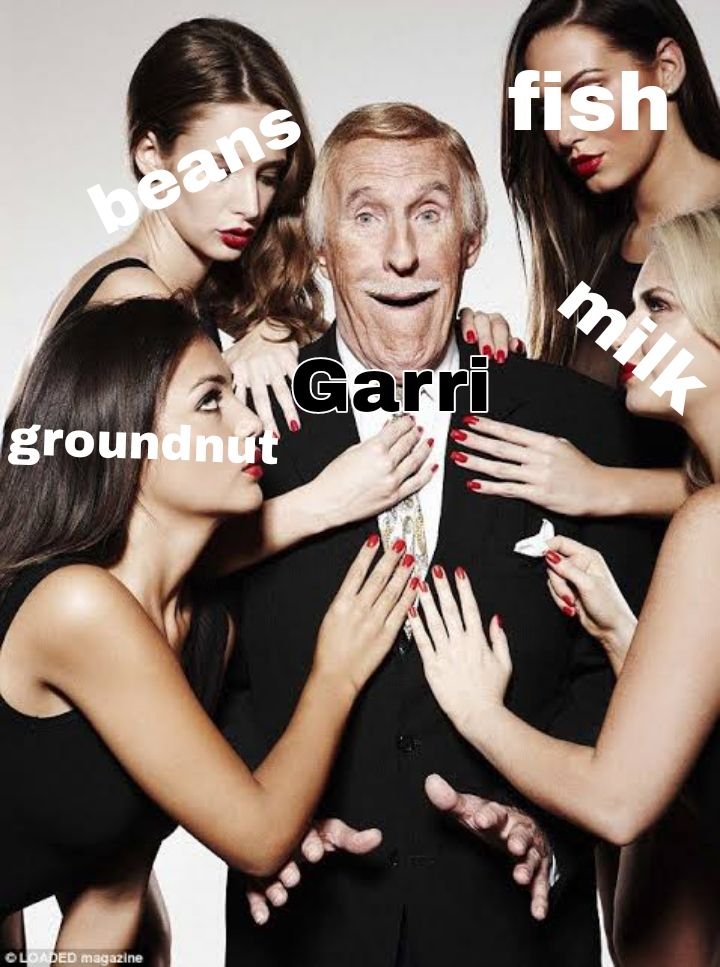 Made with PicsArt
Source
Beans, groundnut, peanut, moimoi, dodo, kulikuli, akara, suya, fish, milk, tea...
These are Just some of the numerous wives and concubines of garri.
Garri doesn't discriminate. Garri is not racist.
It really bugs me when people think drinking garri is a sigh of poverty.
Garri is one of the most versatile foods out there.
It can go from a very simple meal to a very grandiose meal.
Just like other foods, it depends on what you take it with.
You don't just eat white rice, you add stew.
You don't just eat corn flakes, you add milk.
It's the same with garri.
Sure it is fundamentally a very basic meal, but the more you add to eat, the more nutritious and delicious it becomes.
I mean, have you seen Obasanjo and Davido's garri.
Garris with PhD...
That's what they call ✨GARIUM✨

3. IT CAN TRANSFORM
Apart from the fact that garri is quite easy to make, it also has a beautiful property. It can transform to swallow, more specifically, Eba.
It is also quite unique in this regard as it is the only granulated flour that can be taken both in powdery form and solid form.
I dare you to drink elubo or poundo yam powder.
You can't!
So not only can you enjoy garri by drinking it,
You can also enjoy garri in eba form with a wide variety of soups.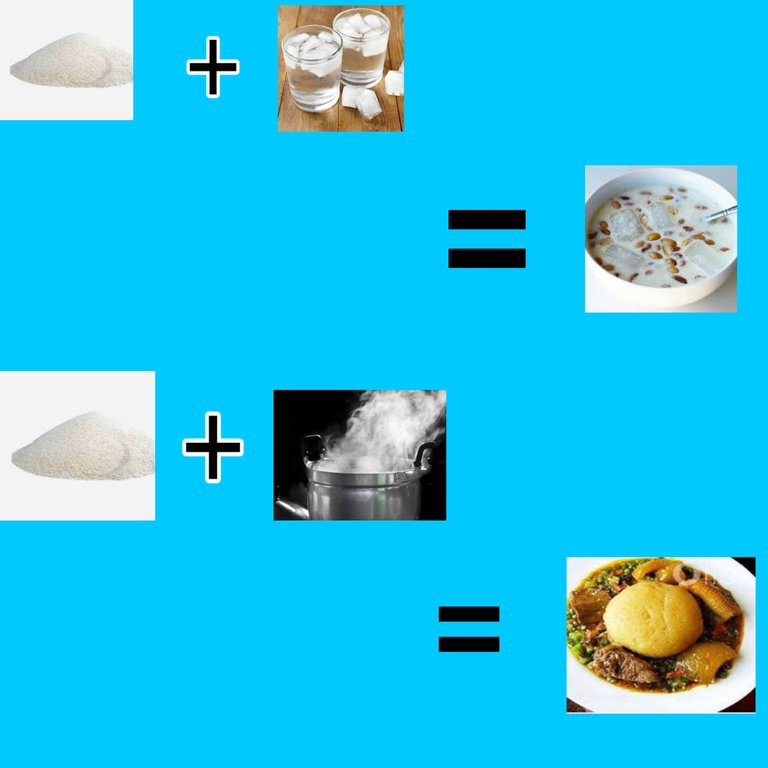 Made with PicsArt
Put some respect on garri's name joor.
In conclusion, garri is an integral part of Nigeria's culture. It is one of the biggest warriors against SAPA and it is one of the most loved things in Nigeria.
Not to mention some of the funniest memes you'll ever see about garri.
Free advice to anyone reading this; next time you want to greet the average Nigerian, just say the following:
"More funds to your wallet
More beans to your garri"
Say this and watch a beautiful friendship blossom.
Before I go I would like to drop a quote by my good friend @monioluwa
It goes:
Jazz has to be mankind's second greatest invention...
Garri is the first.
Thank you for reading.
Stay buzzing,
Maximus✍🏾
---
---