THINGS I WOULD DO IF I WAS PRESIDENT OF NIGERIA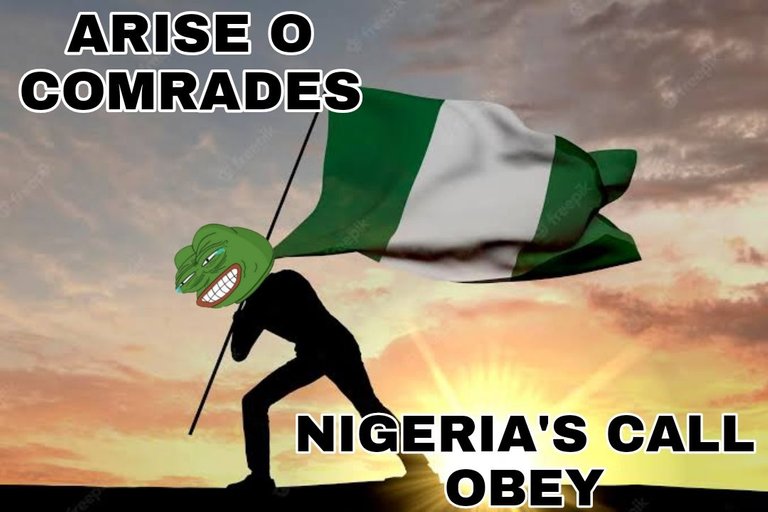 Made with PicsArt
Ever since Nigeria became a republic in 1960, we've had at most three good leaders. The rest have ranged from just okay to incompetent to utterly terrible.
The seat of the president used to be something that I admired. Now, it's just a shell of what it used to be. The country is so messed up now that presidency has become a burden instead of a responsibility, and no well adjusted individual would be interested in such a thing.
Now, I have less than zero interest in politics, but sometimes I just wonder...
What if I was president?
What are the things I would do?
Well, that thought was what led me to write this article.
After much ruminating, I have compiled a list of five things I would surely do if I was president.
But before I continue, I want to make it clear that this is not a serious breakdown.
As I mentioned earlier, I have no interest in politics, which means it's highly unlikely I'll ever be president. So this is merely for entertainment purposes and some of the points I'll drop might be seen as silly.
So if you're looking for a deep political breakdown that can spark debates, then this article is not for you. But if you just want a fun read, then I promise y'all are gonna have a great time.
So without further ado, time for the breakdown.

FIVE THINGS I WOULD DO IF I WAS PRESIDENT
1. BAN GENERATORS FROM BEING ON AFTER 11PM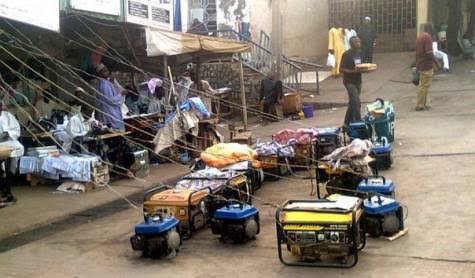 Source
Did you know that Nigeria is the highest generator importer in Africa?
That makes sense considering the fact that we have the 4th worst electricity supply in the world.
So it's no surprise to say that Nigeria tends to be extremely noisy.
But why the specific ban after 11pm? Why not just ban generators altogether.
To that I say... I wish.
I would love to ban generators but I have to be practical.
Unless our electricity supply problem can be fixed (which will take a long while even with a good President), generators are here to stay.
Businesses need to be run, homes need to be powered... etcetera
The reason why my ban is so specific is due to a reason.
You see, the transformer of our area went up in flames 4 months ago, and for those 4 months, we haven't smelled light. So every single day, people turned on their generators. some overnight
Now I have no problem with good generators. those ones sound okay.
the generators I have a problem with are those that sound like a tornado is making love to an earthquake...
And there are a lot of those in this country.
Imagine hearing the sound of a generator in your dreams...
That's not natural.

2. MAKE EVERY POLITICAL WORKER RETIRE AT THE AGE OF 70
"We are the leaders of tomorrow"
Tomorrow don come, na ancestors still dey seat.
Tell me why the president of a country should be older than said country... that's not natural.
How would such a person have a vision for the future when he can't even see clearly?
Old men should not be ruling a country filled with youths.

3. DEVELOP THE RAIL SYSTEM
One of Nigeria's biggest problem is our poor transportation infrastructure.
Horrible roads, congestion, pollution and inadequate road networks... these are just a few of the issues plaguing our transportation system.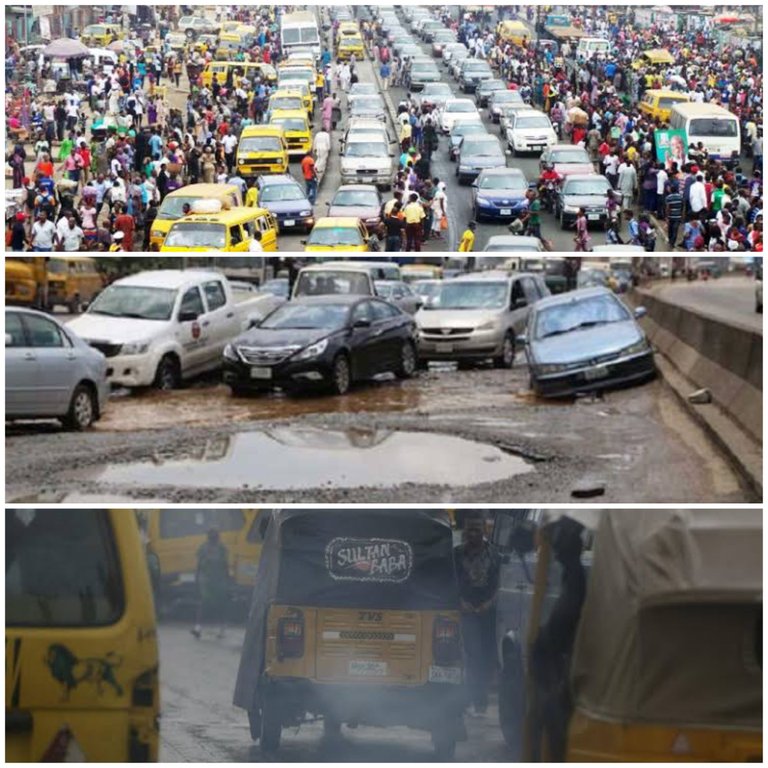 Made with PicsArt
But I believe majority of these can be fixed with an influx of trains.
Railway is the most energy efficient form of passenger transport.
countries that have good railways are some of the highest ranked in transport in the world.
I'd definitely focus on trains if I was president.

4. MAKE GARRI THE NATIONAL MASCOT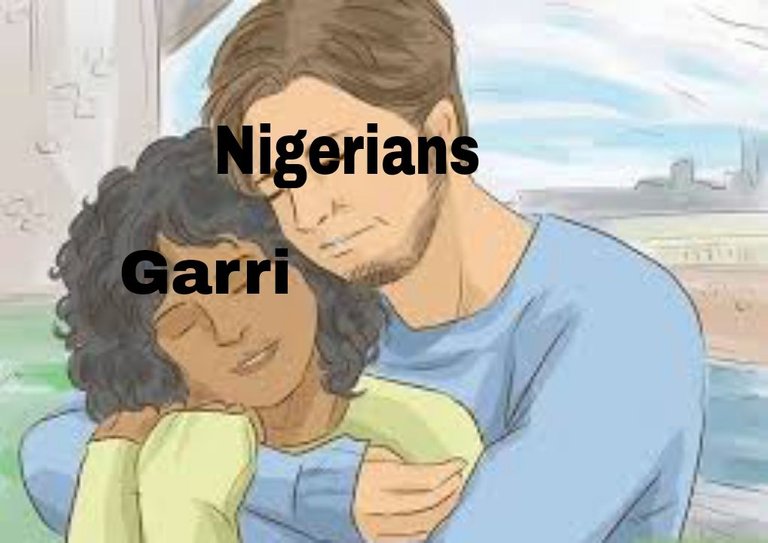 Made with PicsArt
Garri has done more for Nigeria than almost anything else.
It has literally saved lives so why exactly is it not our mascot.
If the mascot of Canada can be a maple leaf,
Why can't Garri be our own?
I'm not sure what the current mascot is. I think it's an eagle. If it is, then it is utterly misplaced.
How is Nigeria an eagle? Even if we were to be a bird, maybe we should be a hummingbird, because that is the only bird that can fly backwards.

5. FOCUS ON AGRICULTURE
did you know that just some decades ago, Nigeria was the largest exporter of agricultural products in Africa?
We had literal pyramids of groundnut and vast fields of corn that were as big as entire towns...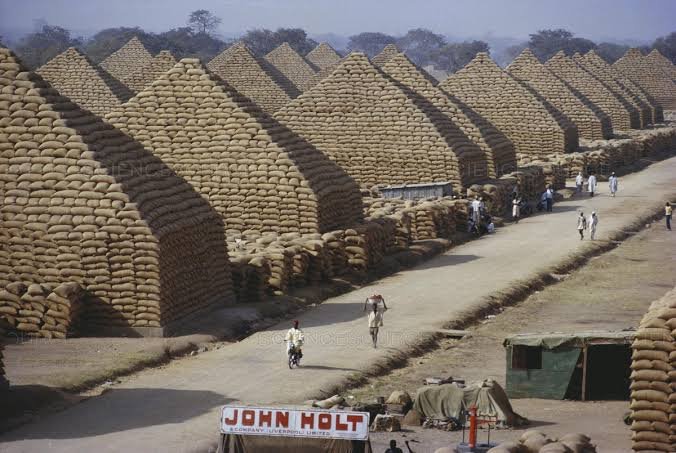 Source
All that was forgotten when we discovered crude oil.
It is just such a shame that a country with so much agricultural potential is doing nothing with it.
We have the lands, the soil, the good weather, everything is right there for us to tap it.
But noooo,
Let's focus on oil which is a finite resource, causes untold amounts of pollution thereby destroying perfectly fertile lands (Look at Delta State) and has diverted all attention to it as the sole source of revenue.
Agriculture has one of the best cost to profit ratio of all our resources, so I honestly don't understand why it's being ignored.
Imagine allocating only 1.8% of the national budget to agriculture... that's bonkers.
Then again, I'm not a politician so maybe I can't comprehend the logistics.
Either way, if I ever became president, Agriculture would be in my top 3 priorities.

CONCLUSION
Even though this was meant to be a humourous post, I believe I have made some valid points, but I would like to hear your thoughts dear readers.
What would you do if you were president?
Now, it is highly unlikely that anyone reading this would be president (at least not for a long while).
But it is up to us to play our parts in this cacophony of politics and governance.
So endeavor to get your PVC, make your research and vote for who you think is the best candidate.
God bless Nigeria.
Thank you for reading.
Stay buzzing,
Maximus✍🏾
---
---