WHY POT BELLY IS SUPERIOR TO SIX-PACK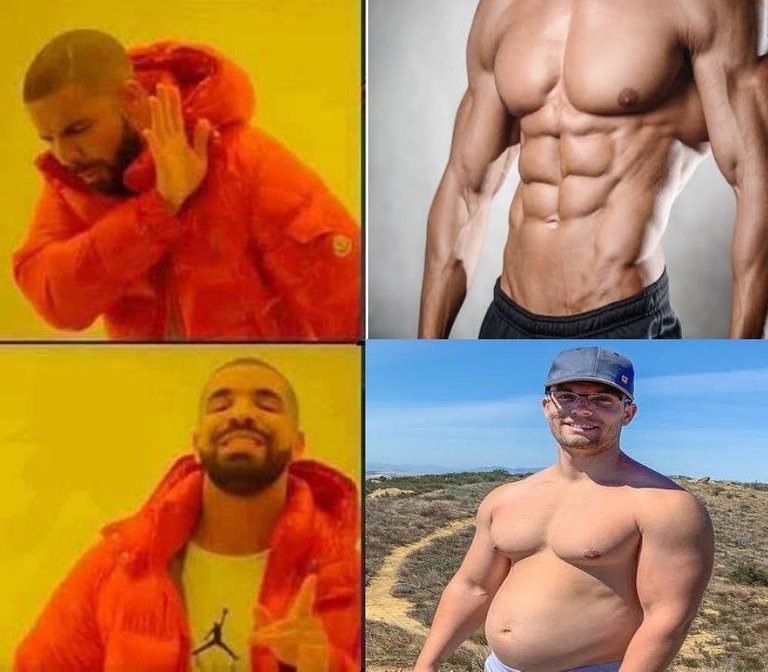 Made with PicsArt
I can already hear some of you (especially the ladies) screaming "Lies! Lies from the pit of hell!!!"
Heck, I'm sure you think I don't
even have a six pack and that I'm too lazy to workout, which is why I decided to write this seemingly atrocious article.
Well, you'd be right if you were thinking that.
But that doesn't mean I'm not going to make valid points.
In fact, I'm pretty confident that by the time you get to the end of the article, a sizable number of Y'all would have been convinced.
It's almost time for the breakdown. But before that, let us expand upon the lore of six-pack and pot belly and by lore I mean definitions.
SIX-PACK
A six pack –also known as abs– has been a symbol of beauty and masculinity for centuries.
From the gods and heroes of mythologies in ancient times, to action movie characters in the 80s and 90s, to tiktok boys now... The appreciation of abs is something that will always be with humanity. It's just our nature.

Source
Abs come in different shapes and sizes. Some look like bread, so look like rocks, some people have six, some have eight, and believe it or not, some Maniacs have ten.
The funny thing about abs is that everyone has them. What varies is the layer of fat that covers them. The less fat you have in your belly, the more your abs show.
Speaking of fat...
POT BELLY
Unlike abs, potbellies have not been attributed to beauty and heroism. Quite the opposite actually.
Throughout history, potbellies have been synonymous with laziness, greed and evil.
Even in most Media nowadays, Characters with pot bellies are usually the villains.
But when we say potbelly, what do we mean?
Well the term itself is self-explanatory to a degree. "POT BELLY" ...Belly of pot.
But there are different sizes of pots, so which size am I going to be defending today? Let's find out.
When I say is potbelly superior to six pack,
I'm talking about this👇🏾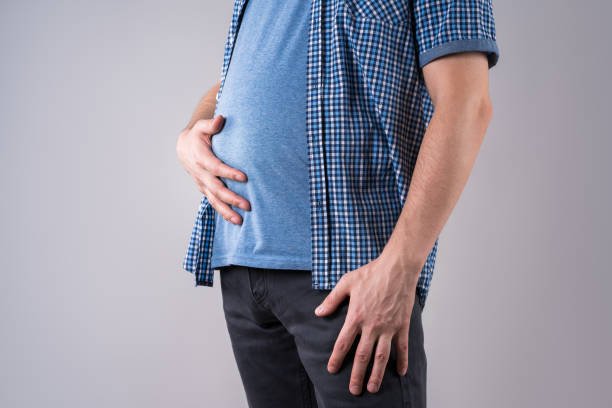 Source
Not this👇🏾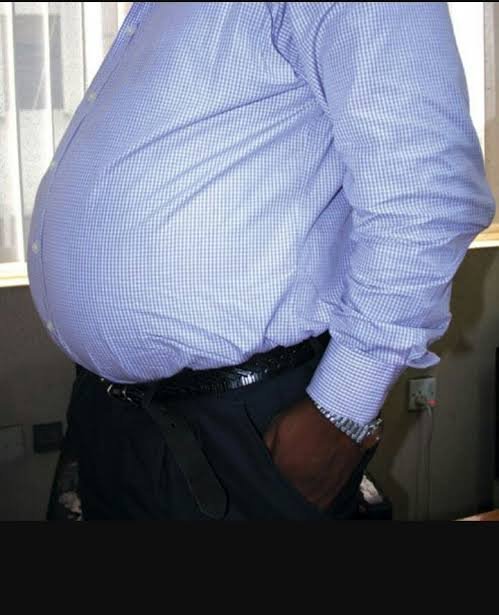 Source
I mean this isn't even pot belly anymore, it's a whole ass planet. Nobody's stomach should be this large.
Anyhoo, now that you know more about our two candidates, I will now reveal to you why potbelly is superior to six-pack.
It's Time For The Breakdown!

WHY POT BELLY > SIX-PACK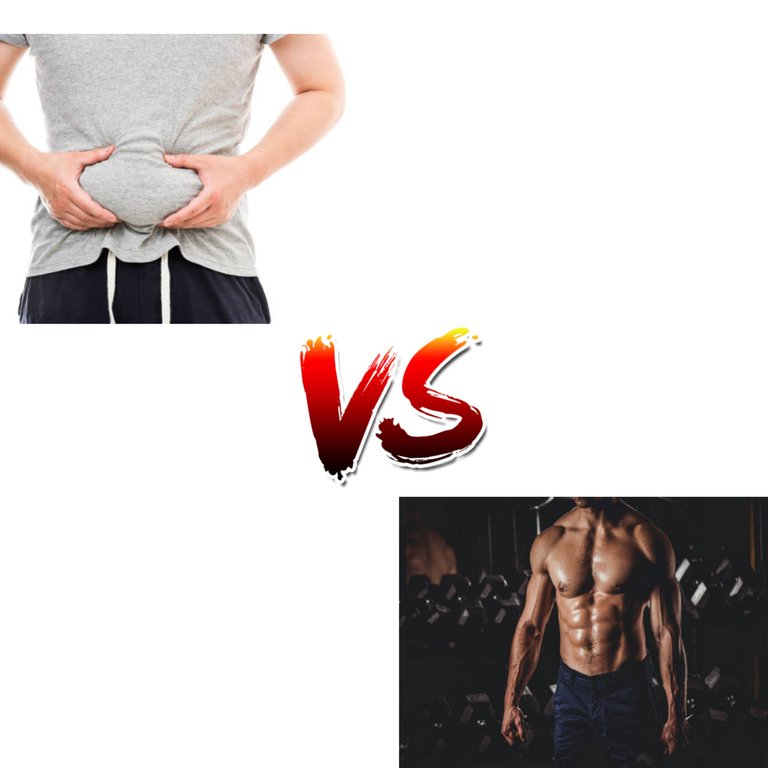 Made with PicsArt
1. BEST FOR CUDDLES
Sure, six-packs are nice to look at. But how do they feel?
Hard. Hard and bumpy.
And we all know hard and bumpy things tend to be uncomfortable. I mean have you ever stepped on LEGOs? Imagine your head on a giant LEGO. That how laying on abs feel like (don't ask me how I know).
Potbellies however do not have this issue. They are round and soft. Prime head laying spot.
You're probably wondering why this is relevant. You can't lay your head on your belly so why is this a reason potbelly beats six-pack? The answer is simple... Girlfriends.
Now I'll have you know I'm a relationship expert (even though I've been single for virtually all my life) and I can say for certainty that I know women (sort of).
You might think ladies want a ripped muscular dude, but the truth is majority of them prefer a normal dude. Sure, they like looking and sometimes salivating (simps) at hot guys with six-pack and all, but they prefer to be with a dude that doesn't look like he's been working out since birth.
They love cuddling and resting heads on bellies, and that's not really comfortable with the dude that has hard bulges (muscles) all over his body. So if you want prime cuddles, potbelly is the way to go.
2. HARD TO MAINTAIN
So you finally have a six-pack. After months of hard work and discipline, you finally did it.
Congratulations. All you have to do now is sit back, relax and enjoy your supermodel body.
SIKE!!!!
Relax? RELAX?!!
There is no rest. There is no relaxation. The exercise goes on forever or until you are ready to give up your packs.
You think you getting them was hard, try keeping them.
Constant exercise, diet changes and low body fat percentages (which is bad BTW), are just some of the challenges you'll face.
There are several scientifically proven studies that show why six-pack abs just aren't worth the hassle (don't ask me to provide links check Google).
But with pot belly, all you need to do is relax and...
in Elsa's voice
Let it grow, let it grooow, don't hold it back anymoooorrree.
3. STRICT DIET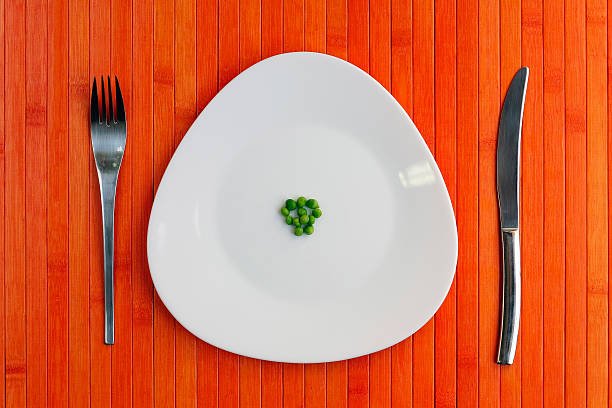 Source
Sugar, spice and everything nice.
Oh don't mind me, just compiling a list of things you CAN'T eat if you wanna get or maintain your abs..
Yea, that's right. say goodbye to anything fun
No more snacks, no more candy, no more cake!
The six pack diet is stricter than YouTube demonetization rules. Depriving yourself of good tasting food is just not worth it man.
And even if you are determined to eat healthy, don't forget about the money.
Eating healthy is expensive and time consuming...
But with pot belly, you can eat whatever you want whenever you want... however you want.

CONCLUSION
I believe it's pretty obvious that this entire thing was satire. So I mean no offense. unless you are offended, then in that case I mean every offense.
Anyhoo I just wanna make it clear that I don't have a pot belly and I'm not planning to get one (I'm a proud representative of the flat tummy association).
Over the course of years, I have tried multiple times (and failed) to get a six pack, so unsurprisingly, it has made me a bit antagonistic towards the body feature.
And that's the main reason I wrote this article.
I wanted to take some hype away from that six pack of a thing and I think I did a pretty good job.
Now, Even though I think pot bellies are technically superior, I understand the appeal of six pack abs.
Everyone wants one, especially people with pot bellies but it requires a lot of discipline and dedication to get which is why even though I'm a big envious of people with six packs, I'll always respect them for the hard work they put in.
So we have come to the end of this article.
Pot belly might've won this battle, but there is only one body type that will win the war.
And that is...
✨ DAD BOD ✨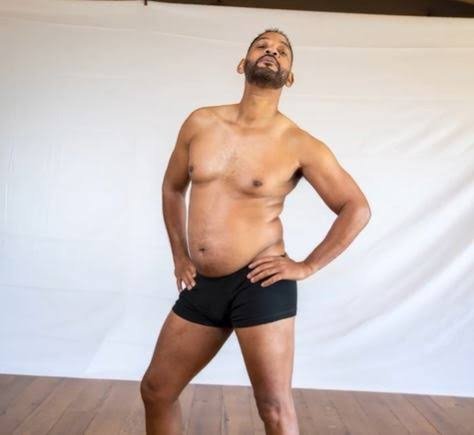 Source
Thank you for reading.
Stay buzzing,
Maximus✍🏾
---
---