Love, love, love. Madness of a lover[ENG-ESP]
Love, love, love. Madness of a lover
El amor, el amor , el amor. Locuras de un enamorado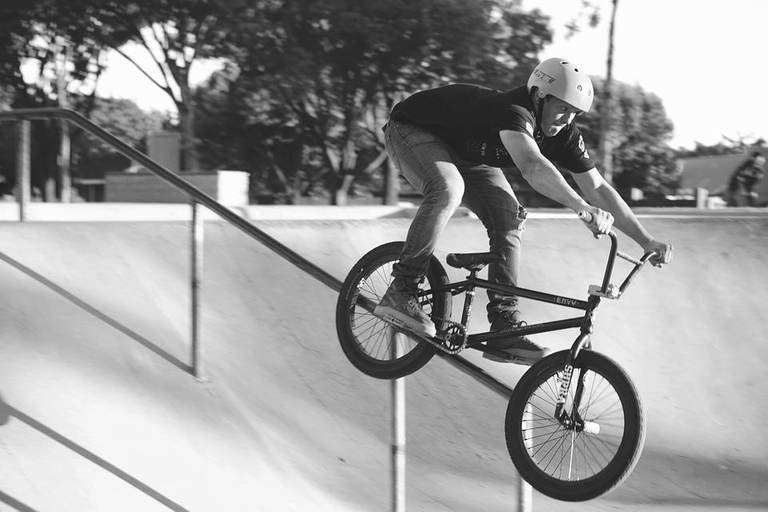 Pixabay
When I was fourteen years old I was already studying high school in the city of Caracas. I came from the plains of Apure, where I was born and shared part of my childhood with my parents and siblings. When I began to study in high school, I met a very pretty girl, I was in love at first sight, I was eternally in love as the song says. I wanted to impress the girl, who by the way did not pay attention to me, her eyes were set on another boy. I didn't care if she didn't notice me, I had to be persistent to win her over.
Cuando tenía catorce años ya estaba estudiando en la ciudad de Caracas la secundaria. Venía de los llanos del Apure, allí nací y parte de mi niñez la compartí con mis padres y hermanos. Cuando comencé a estudiar en el liceo, conocí una joven muy linda quedé enamorado a primera vista, estaba eternamente enamorado como dice la canción. Quería impresionar a la joven, que de paso no me hacía caso, sus ojos estaban puesto en otro chico. No me importaba que no se fijara en mí, tenía que ser perseverante para conquistarla.
We had a party I remember one Saturday at a friend's house who was having a birthday. The party was held during the day because we were minors and we had to return home at 5:00 p.m., until that time we were allowed to leave. One of the classmates had a bicycle and took it to the party. The girl who had stolen my heart arrived at the party, she was getting prettier every day. My eyes were flashing hearts for her hahahahahaha. I wanted to impress her so I thought of borrowing the bike from my friend Juan. He very kindly lent it to me. We were all gathered outside the house. I was nervous, my hands were sweating, I was waiting for the young lady to see me and notice me. When suddenly I lost control and went down a slope and fell long and hard. And my classmates ran out to help me. And the young girl went crazy screaming, she got very nervous. She was only worried because I was her friend, her classmate. The truth was that I couldn't move my left leg at the ankle. It immediately became swollen and the pain was so bad that it made me cry. My friend's parents took me to the hospital. They put me in a cast, I had a small fracture. And then they took me home where I lived with my uncle and his children. I told my uncle what happened and he joked and told me: -that's what happens to you, for being crazy in love hahahahahahahaha. The girl never looked at me with eyes of love and only with time I stopped liking her.
Hicimos una fiesta recuerdo un sábado en casa de un amigo que estaba cumpliendo años. La fiesta se hizo en el día porque éramos menores de edad y teníamos que regresar a casa a la 5 de la tarde, hasta esa hora era el permiso. Uno de los compañeros de clases tenía una bicicleta y la llevó a la fiesta. La chica quien había robado mi corazón llegó a la fiesta, estaba cada día más linda. Mis ojos destellaban corazones por ella jajajajaja. Quería impresionarla y se me ocurrió pedirle prestado la bicicleta a mi amigo Juan. El muy amablemente me la prestó. Todos estábamos reunidos en la parte de afuera de la casa. Y yo echándomela para que la joven se fijara en mí agarré la bicicleta me arme de valor y comencé a pedalearla estaba nervioso, las manos me sudaban, pendiente que la joven me viera y se fijara en mi. Cuando de pronto perdí el control y me fui por una bajada y cai largo a largo. Y los compañeros de clases salieron corriendo auxiliarme. Y la joven se volvió como loca gritando, se puso muy nerviosa. Se preocupó únicamente porque era su amigo, su compañero de clases. Lo cierto fue que no podía mover mi pierna izquierda a nivel del tobillo. Enseguida se me inflamó y el dolor era tan fuerte que me hacía llorar. Los padres de mi amigo me llevaron al hospital. Me enyesaron, tuve una pequeña fractura. Y luego me llevaron a casa donde vivia con mi tio y sus hijos. Le conté a mi tío lo sucedido y me echaba broma y me decia: -eso te pasa a ti, por ser un loco enamorado jajajajajaja. La chica nunca me miró con ojos de amor y solo con el tiempo dejó de gustarme.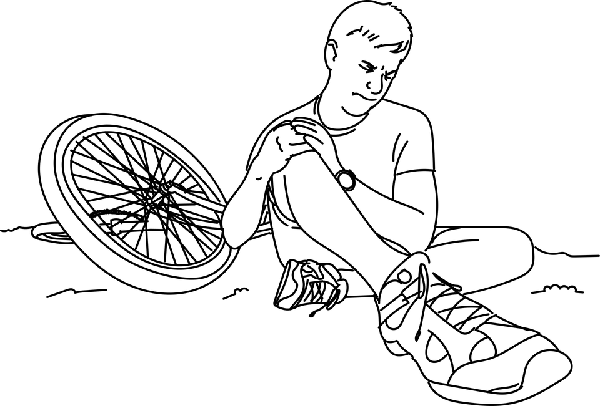 Pixabay
Perseverance did not triumph in this case, I fell off the bike I had a small fracture and the young lady did not pay attention to me hahahahahahahahahaha.
La perseverancia no triunfó en este caso, me cai de la bicicleta tuve una pequeña fractura y la joven no me hizo caso jajajajajajaja.

---
Translation was performed at Deepl.100% original content
---

---
---