Cecil County Fair
Last week I went to the Cecil County Fair in northeaster Maryland. I like county fairs; they're a nice throwback to a more simpler time in life when every day wasn't moving at the speed of sound.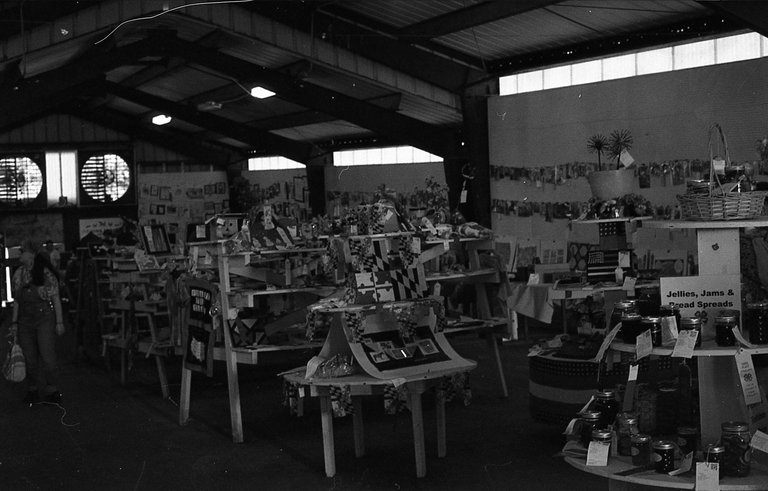 I really enjoy the exhibits and the animals at the fair. Ribbons for vegetable assortments, baking and decorations, art, and other things that might be done in a rural environment maybe 80-100 years ago. It almost has a romantic feeling to it.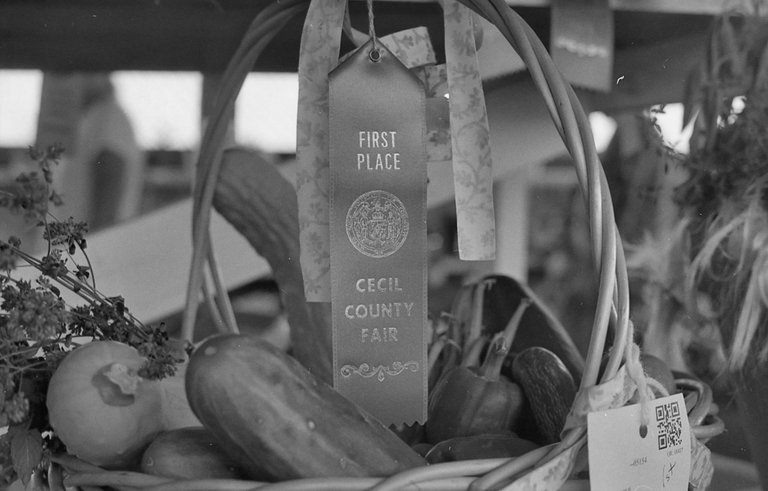 Of course, it's not 80-100 years ago; it's 2022, and county fairs have not only animal and food exhibits, but they have a midway with rides and games.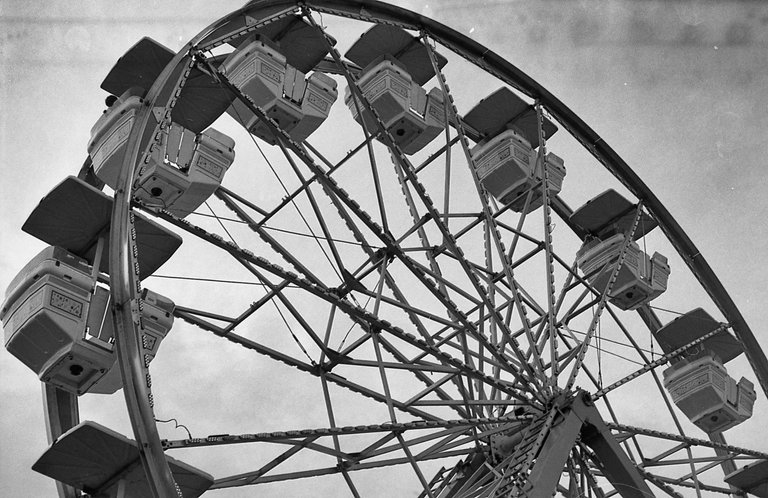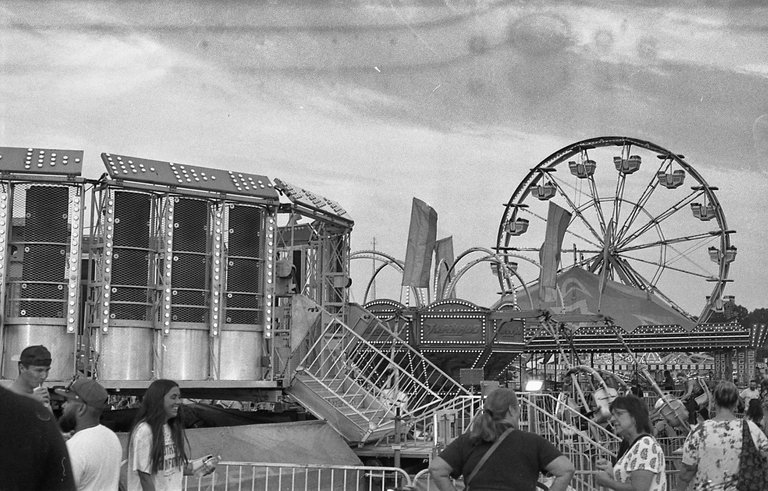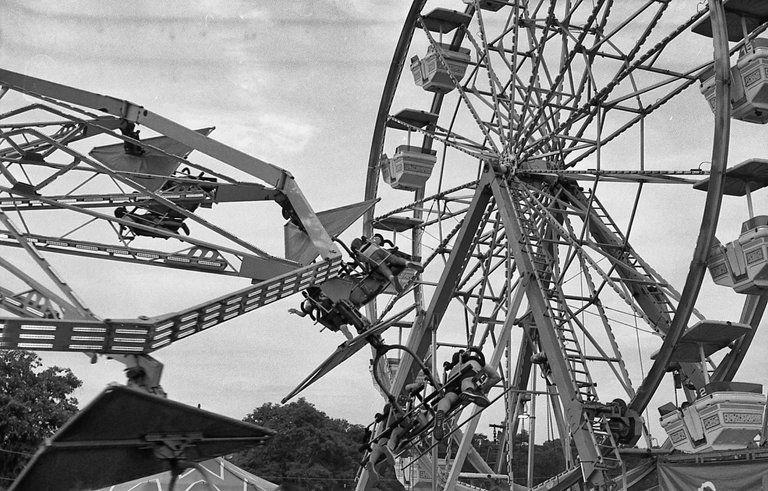 Obviously the ferris wheel was a particularly good backdrop for me. I thought it was pretty snazzy and easy to fill the frame with.
There were also some artisans at the fair; in particular, a glass blower and a blacksmith. I've always been fascinated by blacksmithing and this fellow was very personable. I ended up buying some 'tokens' that he made because he was just that good and I wanted to support him. I thought it was interesting that his forge was gas powered - no bellows at all in sight.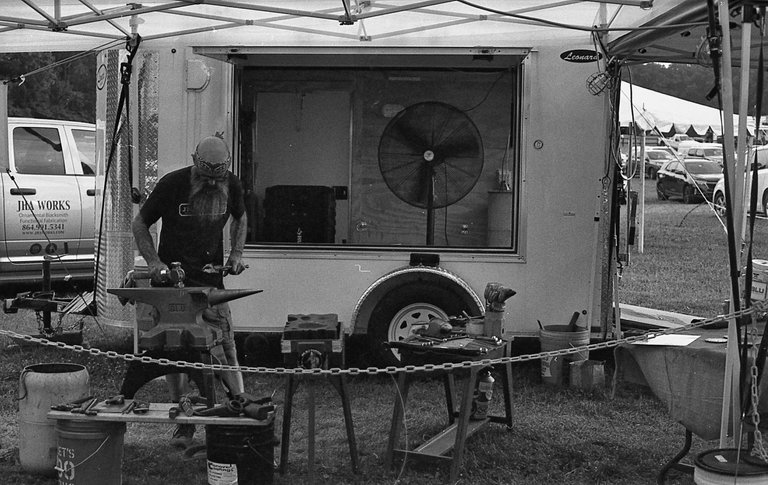 For this adventure I used my new-to-me Canon FT QL and a roll of black and white Ilford HPS5, 400 ISO.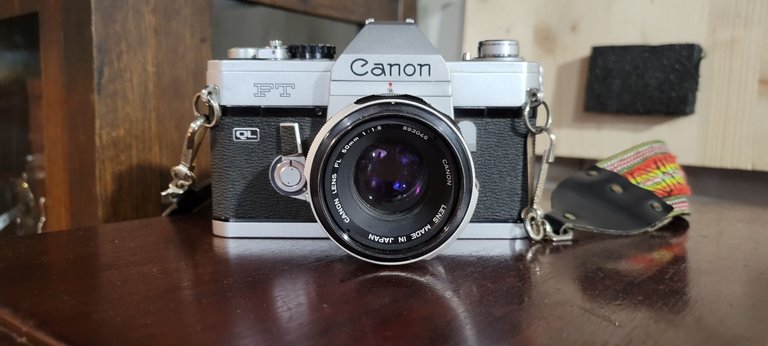 My other film cameras:
---
(c) All images and photographs, unless otherwise specified, are created and owned by me.
(c) Victor Wiebe
---
About Me
Sometimes photographer. Wannabe author. Game designer. Nerd. 
General all around problem-solver and creative type.

Creator of What I Learned Today Hive community: https://peakd.com/c/hive-131257/created
---
Blind Skeleton
Online Radio: https://blindskeleton.one/radio/
Friday Night Concert: 6:00pm EST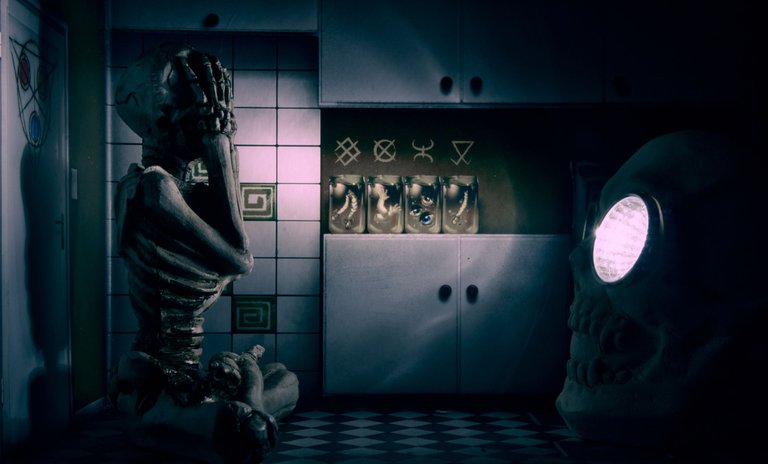 ---
---