Gnomeville's Mystery ~ Part 4
Part 4 of a continuing mystery and adventure initiated by the one and only @snook.
Our story thus far...
Part 1: https://peakd.com/storytelling/@snook/gnomeville-s-mystery-part-one
Part 2: https://peakd.com/hive-199275/@grindan/nerffin-and-the-troll-baby-gnomevilles-mystery--part-2
Part 3: https://peakd.com/pimp/@enginewitty/gnomevilles-mystery--part-3-rainbows-and-cupcakes
And it continues...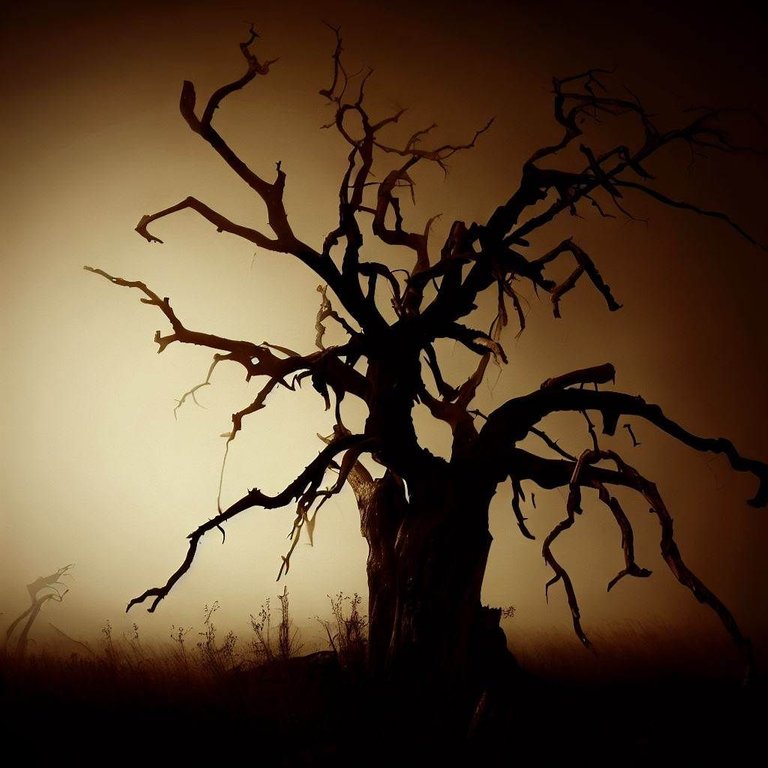 ---
Emma ran to the door to answer the frantic knock. The butterflies that were in the room fluttered out the door quickly when she opened it and, in the process, nearly knocked over Neffin who was standing - or, more precisely, dancing in some bizarre foot to foot bounce - and giggling at the front door.
"Whoa! Awesome!"
"Neffin!" Emma exclaimed, confused. "What.. what's wrong? Is something wrong?"
"Wrong?" Neffin exclaimed wildly. "Why, it's all right! All of it!" He handed Emma a jar of something blue, then turned and ran away laughing maniacally into the forest. "It all makes sense! It makes perfect sense!" he could be heard exclaiming while discarding first his shirt, then his shoes. Sometime later his pants were found hanging from a branch about three gnome-lengths up a tree, while Neffin himself was found curled up in the knot of a root fast asleep and covered from head to foot in swirls of sparkled maroon covered body paint.
Some days later, needing a break from the lab, Emma went for a walk in the forest. A long walk. Longer than she had expected to go, which she didn't realise at the time for how lost in thought she was.
"The trees are dying."
"I have a troll for a daughter."
"Neffin.. wtf? Maroon is so not your colour."
As she puzzled and puzzled over these puzzling puzzles, she finally happened upon a grove the likes of which she had never before seen. Her eyes widened in surprise, shock, and bewilderment at the sight before her. The forest - the living forest, gave way to a perfect circle of.. death. The grass was brown and crunchy. Where there might be weeds there were but thorns. And in the centre of this circle was a single, solitary tree. A dead one. With no leaves. No cones. Nothing but bare sticks and branches and one large trunk that was as tall as any of the other living trees.
And one strange gnome.
"Fascinating, isn't it?" the gnome asked Emma in a conversational tone, not the slightest surprised to see her here. He was .. well .. he could best be described as gnome shaped, with gnome coloured hair, beard, and clothes. A friendly smile. And he was riding a fairy gnome-horse.
"Fascinating?" Emma queried as she approached. "It's dead! The forest is dying!"
The gnome offered a friendly smile. "Yes," he agreed. "But still growing." He wore a mask, this gnome, around his eyes. Strange.
"Who are you?" Emma asked.
"Me?"
"Yes, you. What's your name?"
"My gname?"
Grr. "Yes, your name," Emma replied, getting a little angry.
That elicited a chuckle. "Oh, I'm gnome-one. From gnome-where in particular." He regarded Emma cooly, then smiled, reached into a saddle bag, and pulled out a small jar. "Here, take this."
Emma took a few steps closer and discovered that the mask around the Gnameless Gnome's eyes was not a mask at all, but appeared to be a type of paint - an ochre - that was blue in colour. Much like the jar of goo that Neffin gave her the other day.
"What's this?" Emma asked as she took the jar.
"Gnowledge."
That was a dumb answer. Emma frowned, looked at the jar, continued to frown, looked back at the dude, and frowned some more, if that was even possible.
Gnome-one smiled and looked back at the dead tree in the middle of the clearing. "It's still growing, you gnow. This tree." He nodded to it. "Gnew branches. Gnarls and gnots in the trunk. It's getting taller, too." A pause, then he repeated, "The tree is dead, yes. But growing like alive."
The tree was dead, it was clear as day. Emma was a scientist. She had knowledge of such things: things that were alive grew, and things that were dead did not. This gnome clearly had no idea what he was talking about, so she summed up her well-educated opinion in one word: "Bullshit."
The gnome merely continued to smile and made a motion with his finger, indicating to Emma that she should rub some of the blue ocher around her eyes.
Emma was dubious yet intrigued. With some hesitation she opened the jar, dipped her fingers in, and wiped some of the blue goo around her eyes like a mask. She lied down beside the tree and looked up through the dead branches into the sky. All she saw was death and the sky.
"It won't take long," Gnameless said, then turned his fairy-horse and began to trot away.
"Won't take long, my ass," Emma thought to herself. "This is stupid. I've painted my face with goo. There are better things to do with body paint." She fumed some more. "This is dumb. This is ridiculous. This is... ooooh."
Her eyes widened widely. "Ooooooooh," she murmured to herself, and was now so focused on what she Saw that she barely registered her husband bursting into the grove behind her.
"Emma! Emma!" he called. "What are you doing? Who was that gnome?"
"Him?" Emma replied in almost a trance. "He was gnome one. Just sharing gnowledge."
There was an uncertain pause between the two while Emma continued to Watch the tree.
"It all makes sense now."
---
(c) All images and photographs, unless otherwise specified, are created and owned by me.
(c) Victor Wiebe
---
Blind Skeleton


Online Radio! 24x7 of OTR classics:
Live shows:
Three Tune Tuesday Live Stream: 12:00pm (noon) EST
Electric Dreams Live Stream: 2nd and 4th Wednesdays, 8:30pm EST
---
The Skeleton Brew coffee shop is open!
---
---