Kodak Brownie Holiday
Over the weekend I had the opportunity to drive up through Lancaster County with a camera. Ostensibly I drove up to visit my favourite restaurant one last time before it closed forever (today). Sadly, they were understaffed and so open only for takeout. We went next door for ice cream and soft pretzels instead.
Of course, my other reason for the trip was to take some pictures. I have had this Kodak Brownie Holiday sitting idle for way, way too long, and I had every desire to correct that.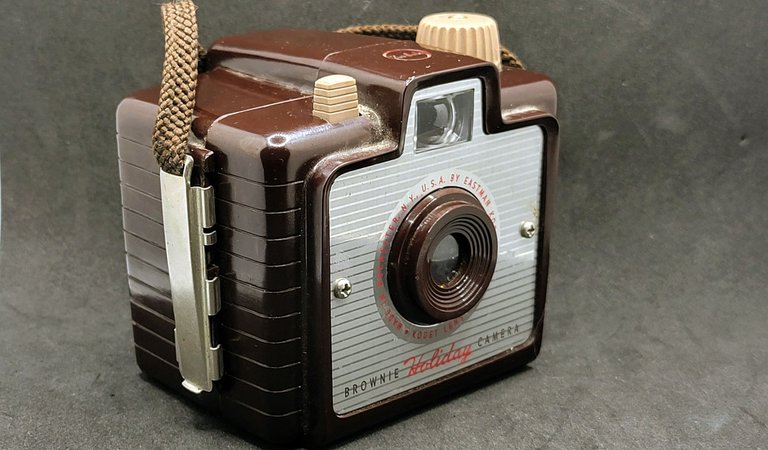 One of the reasons for this camera's lack of activity was due to the film size; the Brownie Holiday uses 127 format film, which is larger than 35mm, but smaller than 120. I happened to find a fellow on eBay who takes 120 format Ilford film, cuts it, and re-rolls it onto 127 spindles. Win!
The film I used was an Ilford 400 black and white. The subject material was the train station at Strasburg Railroad. The developer I used was an instant coffee based "caffenol" developer. Seriously. Coffee. Is there anything it can't do?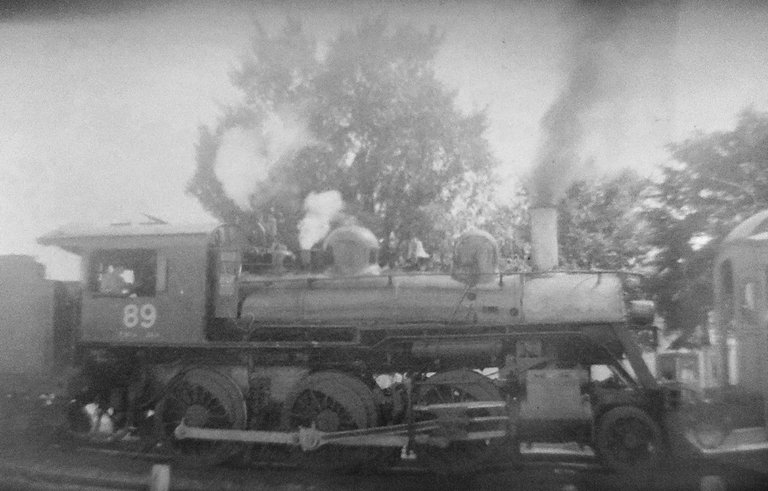 I need to say, this time, I'm very happy with the results. I really, really am. My goal was to create a set of vintage looking photos through the use of a vintage camera and a developer that would leave grain. This is exactly what I was looking for.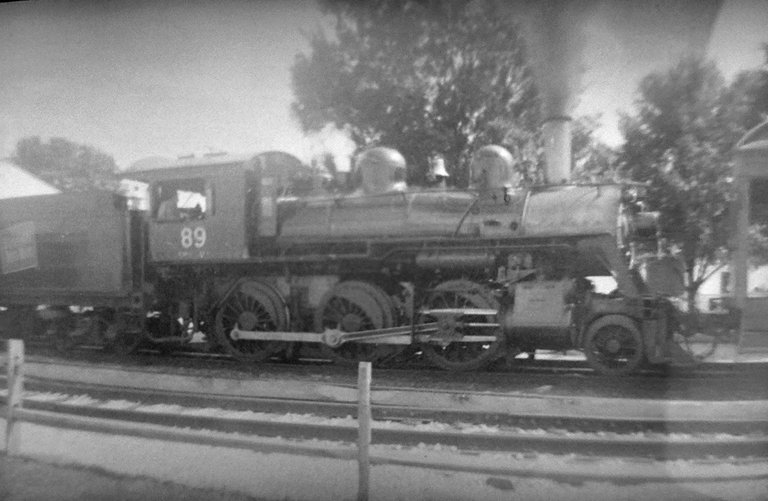 The film in this camera allows for 8 images. 5 of them turned out. 3 did not. I'm pretty happy with that result. Of the "to keep" photos, this is the one turned out the most poorly.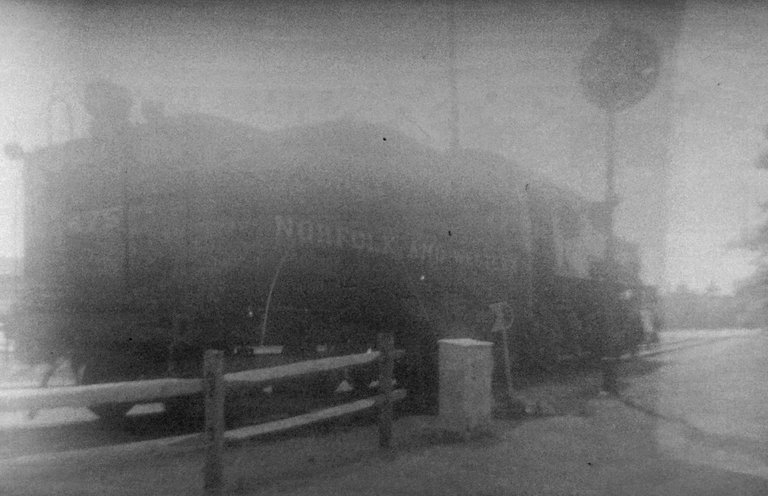 I was lucky enough to see the train come in real time. The Strasburg Railroad is pretty awesome; not only does it have a collection of steam engines, but it also has the original train station. This one.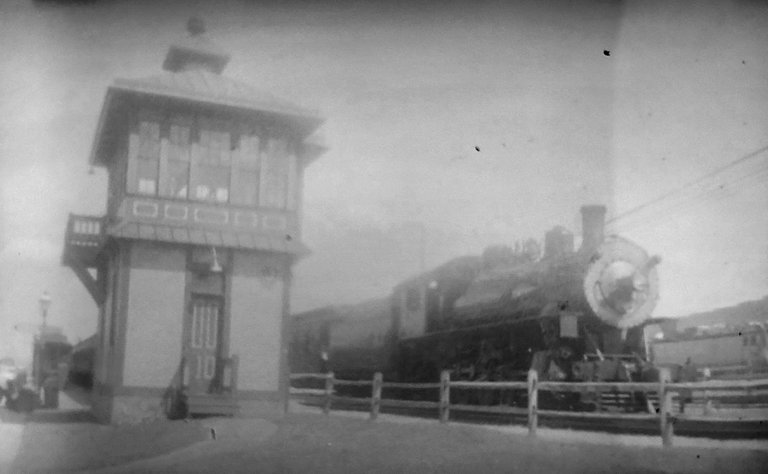 Finally, there was also this one steam engine idling on it's own, waiting to be put to good use.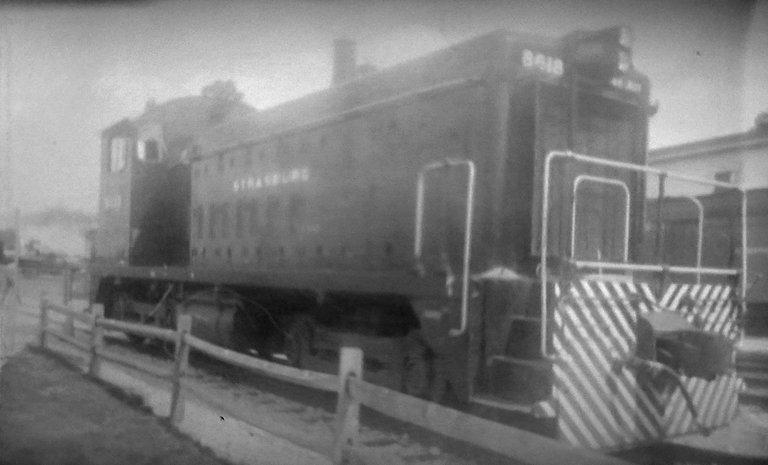 I am going back to Strasburg in October, and I'll take a different camera with me. The place is just chock full of photo opportunities. I've recently come into possession of Minolta X-370 which I'm looking forward to using, and still have film in an Argus C=44 that needs finishing.
My other film cameras:
---
(c) All images and photographs, unless otherwise specified, are created and owned by me.
(c) Victor Wiebe
---
About Me
Sometimes photographer. Wannabe author. Game designer. Nerd. 
General all around problem-solver and creative type.

Creator of What I Learned Today Hive community: https://peakd.com/c/hive-131257/created
---
Blind Skeleton
Online Radio: https://blindskeleton.one/radio/
Friday Night Concert: 6:00pm EST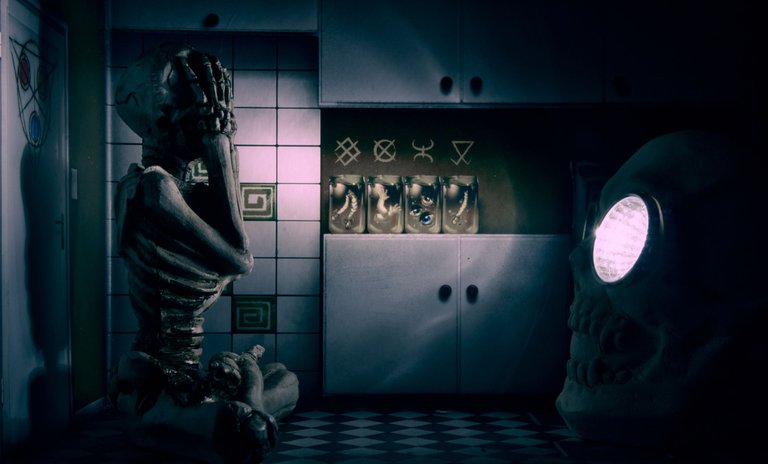 ---
---