Sublime Sunday, Moment of Zen
Enjoy a moment of zen on a cloud, overcast, drizzly day.
I had been busy at home engaging in house chores, one of which included taking out the trash. Honestly, this isn't anything I'd normally write about, but as soon as I stepped outside I was struck by just how crisp and refreshing it was. Not cold, but crisp. Not rainy, but drizzly. Very comfortable. It was, I felt, time to Go Out. After dumping the trash off, of course.
Now, I live in a small sub development that is even older than me. There isn't much exciting here, but there is a small creek with a bridge into a neighbouring neighbourhood. Very often that creek is my goto when I need/want to get out for just a short bit, so off I went. The creek is very non descript, but it is a creek. I taught my boys how to skip rocks here. I used to take my dog swimming here. My oldest son, in the summer when the creek was higher, would even jump into the large pool in the creek. So, I suppose it is rather bland, but it has some memories.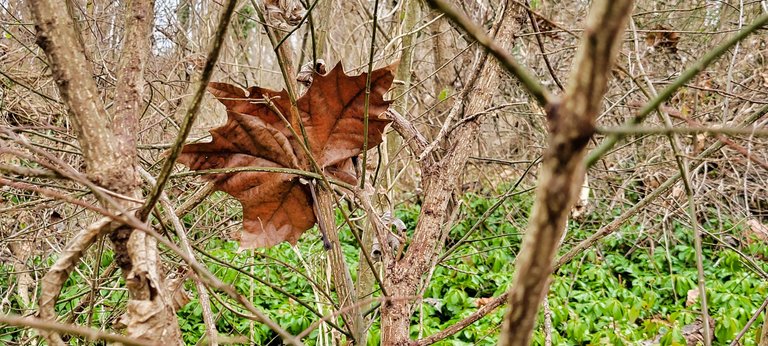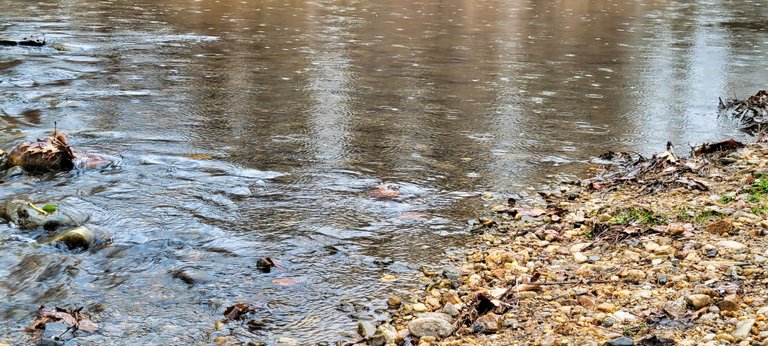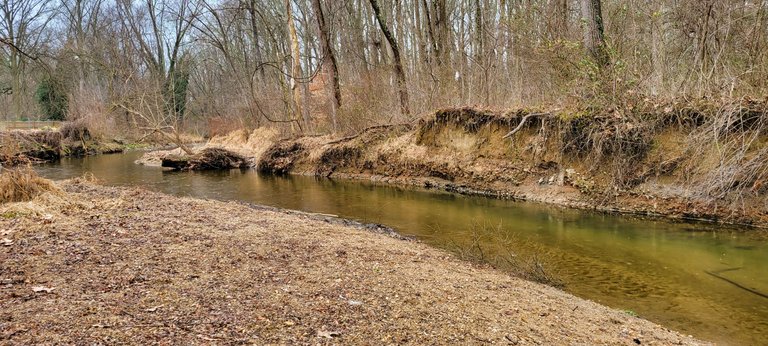 I often walk over to the bridge, even when it's rainy and muddy, because I enjoy the walk. There is a water runoff gutter that directs excess water from the roads into the creek here which I think looks pretty neat, too.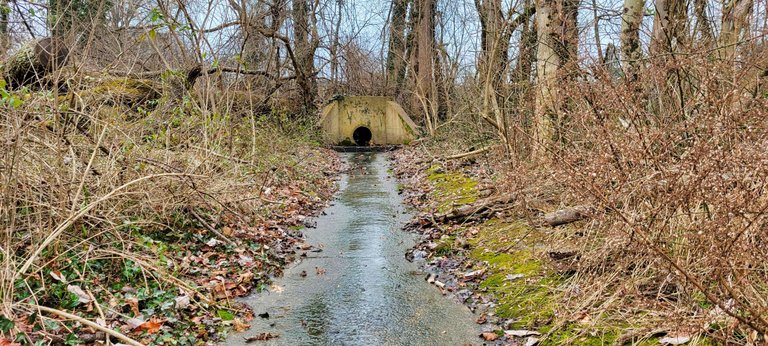 I call this bridge "Anya Coward Bridge." My first dog, Anya, was a pure white, purebred Siberian Husky. She was beautiful. Dumb as a stone stuck in mud, but beautiful and sweet. I loved that dog. We'd go walking back this way, particularly when there was snow (she was a Husky, after all, and loved the snow), but she would not cross this bridge. If I needed to cross this bridge with her I would literally need to pick her up and carry her across. Hence, Anya Coward Bridge.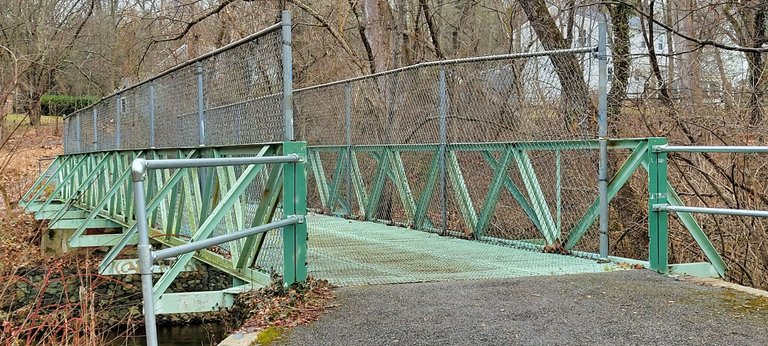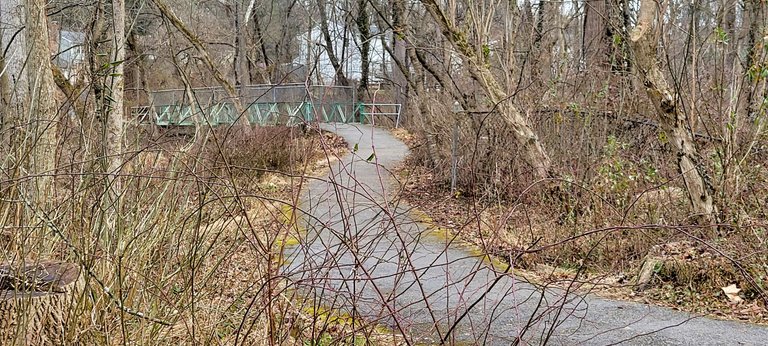 Today was one of those days that I could have walked for hours. The weather was just right, I had the right waterproof jacket, and was even wearing my super-sexy hat. Sadly, I am not a big fan of walking about in urban areas, and getting to anywhere else was just far enough I didn't have the time. Instead of being upset about it, though, I decided that I'll do that big walk another weekend (maybe there will even be snow) and for now go home and give my current dog a hug and scritch, then make a coffee.
Thanks to @c0ff33a for the #sublimesunday idea and tag. There's always a good reason to enjoy the day.
---
(c) All images and photographs, unless otherwise specified, are created and owned by me.
(c) Victor Wiebe
---
About Me
Sometimes photographer. Wannabe author. Game designer. Nerd. 
General all around problem-solver and creative type.

---
Blind Skeleton


Online Radio: https://blindskeleton.one/radio/
Three Tune Tuesday Live Stream: 12:00pm (noon) EST
Frogs of War Games

Tidwick

The Feet Community

What I Learned Today

---
---