The Zenith Comet
The Zenith Comet is a 1940's camera - now considered an "art deco" camera - composed primarily of bakelite and with some simple, yet interesting, functionality.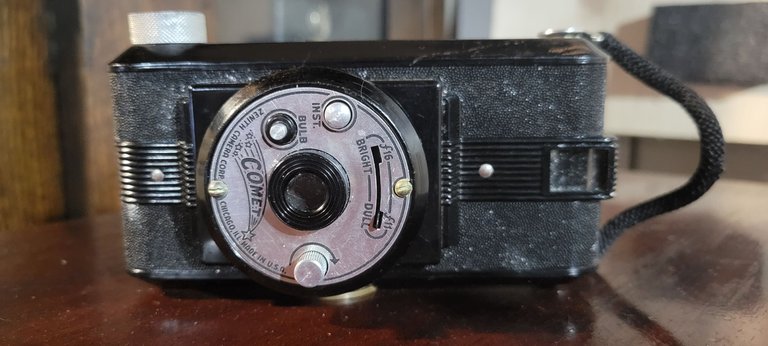 There is not anything very fancy about this camera, but it does have a couple neat features. First, the lens is a simple one element mechanism, but it does have two aperture sizes - f16 and f11, labelled as "Bright" and "Dull" respectively. It also has two shutter speeds: instant, and bulb. The dial at the 3:00 position on the camera front is a shutter advance feature; until that is advanced, the shutter will not open. In this way the camera reminds you when you have taken a picture and to possibly avoid double exposures.
I think most interesting, however, is the focus mechanism, which is performed by moving the front of the camera away from the body of the camera, thereby increasing the focal length.
Focus at infinity: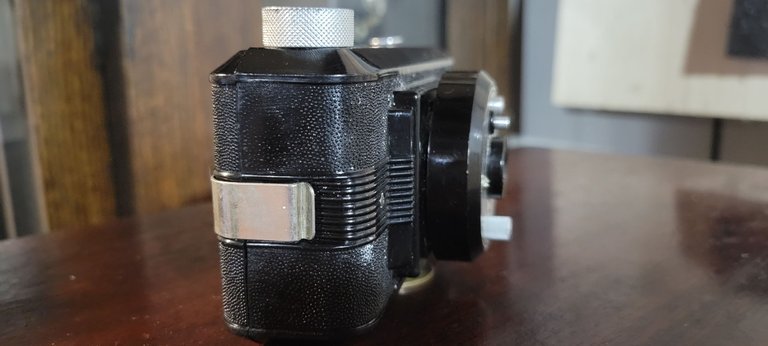 Focus at two feet: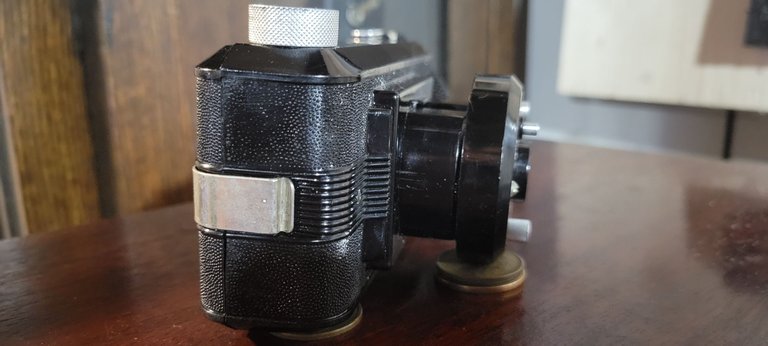 Another interesting feature of the camera is that it fits 127 size film, which is about halfway between the width of 135 and 120. It's not manufactured anymore, but I did find a fellow on eBay who takes 120 film, cuts it down to size, and rerolls it onto the correct spindle size.
I took the camera out for a spin the other the day.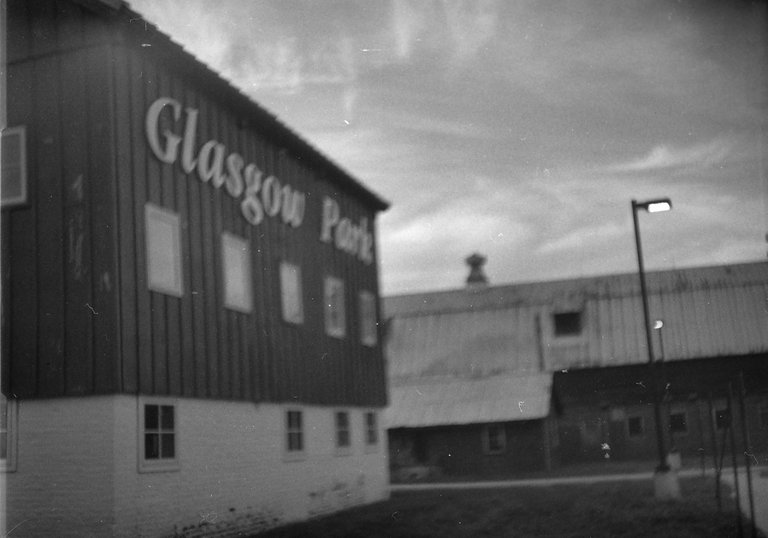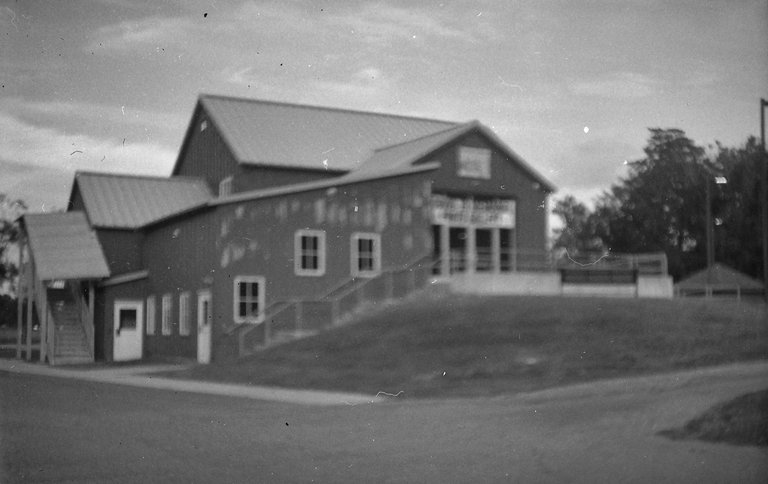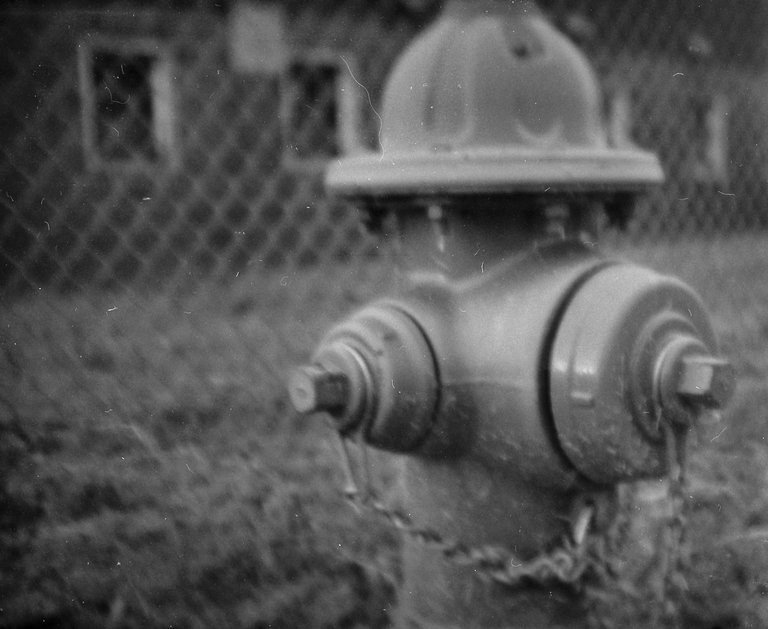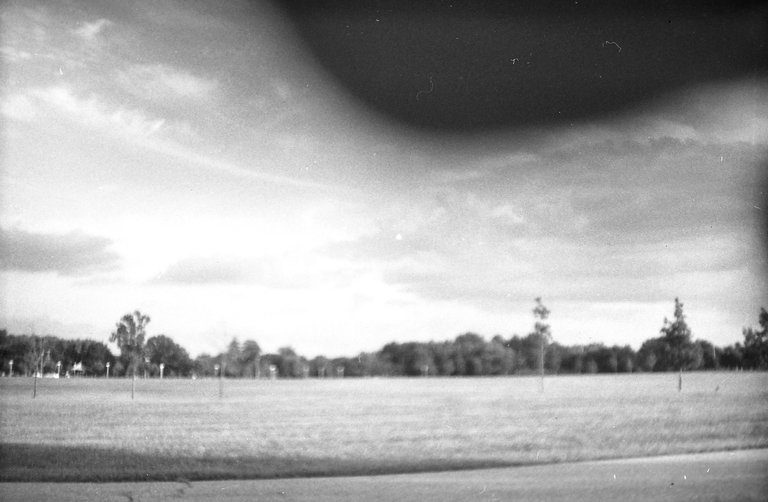 My other film cameras:
---
(c) All images and photographs, unless otherwise specified, are created and owned by me.
(c) Victor Wiebe
---
About Me
Sometimes photographer. Wannabe author. Game designer. Nerd. 
General all around problem-solver and creative type.

Creator of What I Learned Today Hive community: https://peakd.com/c/hive-131257/created
---
Blind Skeleton
Online Radio: https://blindskeleton.one/radio/
Friday Night Concert: 6:00pm EST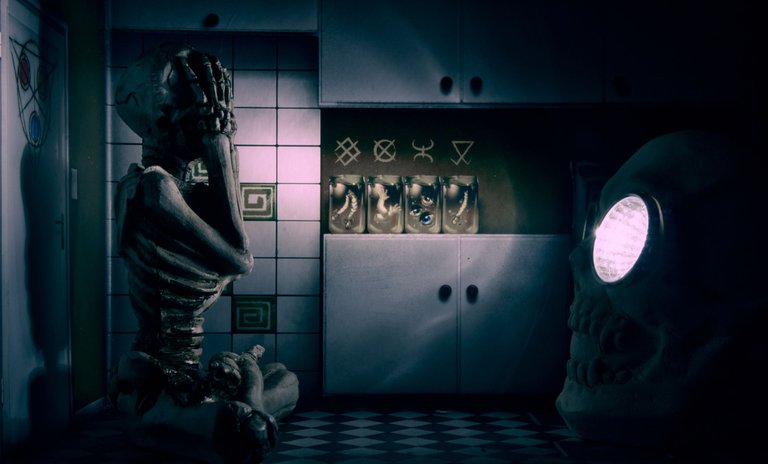 ---
---