This Week at Blind Skeleton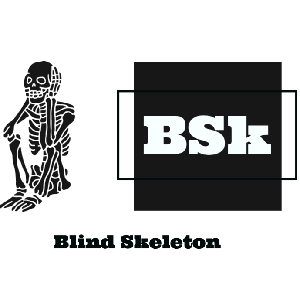 Last Week at Blind Skeleton
This past week at Blind Skeleton we started sharing our collection of coffee based recipes! There are currently three available with more to come this week.
Spiced Strongman Latte: a strong brewed coffee with honey for taste! Perfect for Father's Day.
Dapper Morning Spritzer: a light coffee mixed with sparkling water for those lazy, hot mornings.
Frosty Graveyard Delight: a frozen coffee with plenty of sugar, perfect for dessert.
Check them out at Blind Skeleton Recipes! Then find the right coffee at Skeleton Brew Coffee. Stay tuned for more recipes this week!
This Week at Blind Skeleton
This week for Three Tune Tuesday, we're taking a step back in time to the dawn of the roaring twenties. Join us as we celebrate the spirit of a new era with a handpicked selection of three great tunes from the year 1921. Immerse yourself in the captivating melodies and vibrant rhythms that defined the start of an iconic decade. Let the music of 1921 transport you to a time of cultural shifts and boundless possibilities. Tune in and embrace the energy and excitement of the roaring twenties.
Three Tune Tuesday: 12:00pm Noon EST
We're beginning to celebrate Father's Day this week over at Skeleton Brew, and have put together a couple of Father's Day bundles at a special price:
You know Dad wants more coffee! And specialty-grade Skeleton Brew coffee is bound to be welcomed.
Next Week at Blind Skeleton
Next week is a big week at Blind Skeleton! We have not one, but two of our regularly scheduled live streams, both of which will be celebrating The Great American Songbook:
Three Tune Tuesday at 12:00pm Noon, EST on Tuesday the 13th
Electric Dreams at 8:30pm EST on Wednesday the 14th
If you're a fan of music you'll want to tune in to both! For those unable to tune in live, both will be posted on the Blind Skeleton website the day after.
---
(c) All images and photographs, unless otherwise specified, are created and owned by me.
(c) Victor Wiebe
---
Blind Skeleton


Online Radio! 24x7 of OTR classics:
Live shows:
Three Tune Tuesday Live Stream: 12:00pm (noon) EST
Electric Dreams Live Stream: 2nd and 4th Wednesdays, 8:30pm EST
---
The Skeleton Brew coffee shop is open!
---
---